The inevitable Christmas countdown has begun , and whether you love it or loathe it we can bet you still as excited as us about nabbing a snazzy beauty advent calendar. DIPTYQUE ADVENT CALENDAR 2019 is coming, Maybe a surprise.
The design style of Diptyque Advent Calendar is commendable every year. This year,the design for the Calendar was created by German-based illustrator, painter, artist, graphic designer, and author, Olaf Hajek. This calendar is a selection of their favourite fragrances in EDT, candles and bodycare. There are also three lucky charms included. Whether it is a design or a product that is very attractive. if you are a fan of fragrance, don't miss it!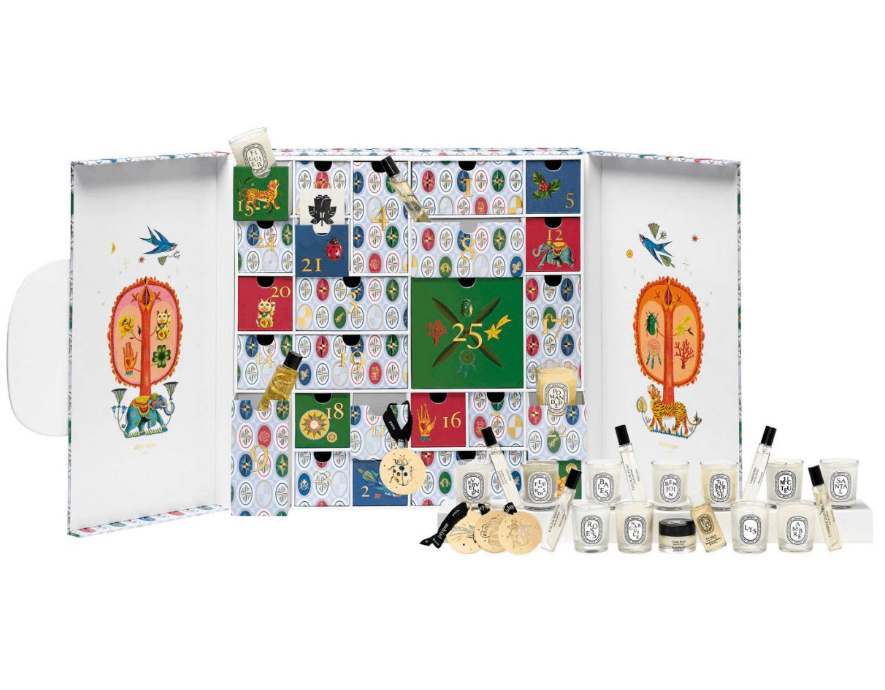 Diptyque Advent Calendar 2019
Available -Pre-Order from October 1st at Diptyque and November at Selfridges
Diptyque Advent Calendar – £320
The set contains 25 products designed to be a full discovery of the brand. It includes a good mix of mini candles, mini fragrance, and mini body care.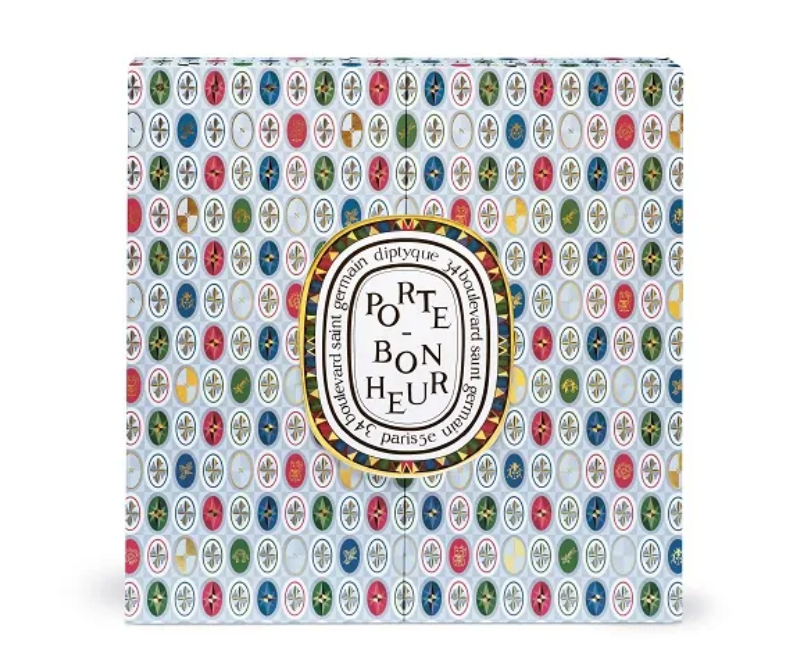 13x35g candles (best-sellers and lucky charm sents)
Verveine
Feu de bois
Baies
Roses
Narguile
Benjoin
Tubéreuse
Lys
Muguet
Ambre
Santal
Figuiere
Pomander
70g candle
EDT 10ml
Do Son
Fleur de Peau
34
Tam Dao
L'Ombre dans l'eau
Eau des Sens
Body Care
Pret-à-parfumer and fragranced gesture
Eau Rose perfumed skin sticker
Do Son Shower Oil 15ml
Art du Soin : Infused face oil 15ml,
Rich Butter 15ml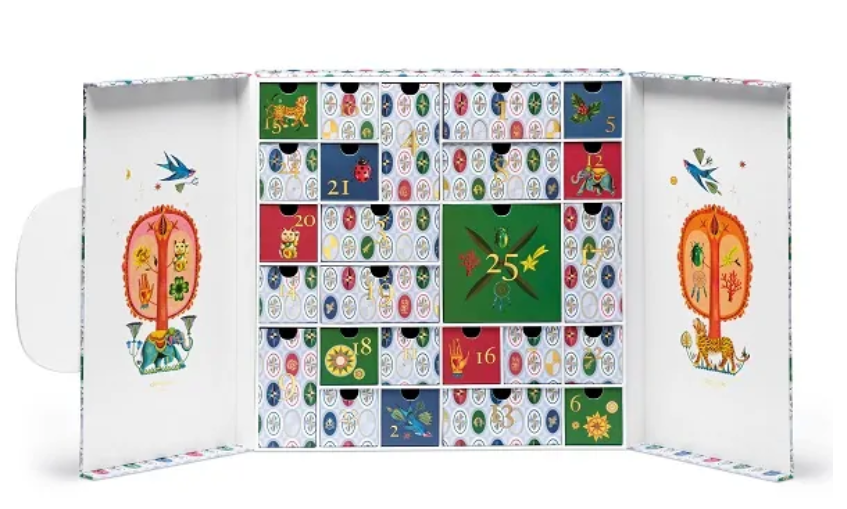 TIPS:
Gone are the days when we'd count down to Christmas with a teeny tiny chocolate that'd disappear in a single bite. Now, everything from stunning scented candles and wonder-serums, to luxe body oils and fragrances that smell so good it's insane are hiding behind those little paper doors – and we are 100% here for them.
Check out our list of beauty ADVENT CALENDAR releases, and be sure to check back as many more are announced. Our heart is growing three sizes just looking at these beauties.