When is Black Friday 2022?
Black Friday for the year 2022 is celebrated/ observed on Friday, November 25th.
Biossance Black Friday 2022
Black Friday is the day after Thanksgiving Day in the United States. This day often falls on the fourth Friday in November each year. The day is one of the busiest shopping days of the year with shoppers getting gifts for the December Holidays the following month.
The term Black Friday comes from when retailers go from being in the red (at a loss) in their business for the year to going into the black (profitable), thus showing how important the end of the year holidays shopping season is to most retailers.

Last Year's Biossance

Black Friday
2021 Ad
3 DAYS ONLY | LIMITED QUANTITIES 30% Off Sitewide* + Free 11-Piece Mega Bag. CODE: EXTRA30 SHOP NOW ►
Now's your chance to stock up on giftable, top-rated formulas and receive our biggest mega bag on orders $75+.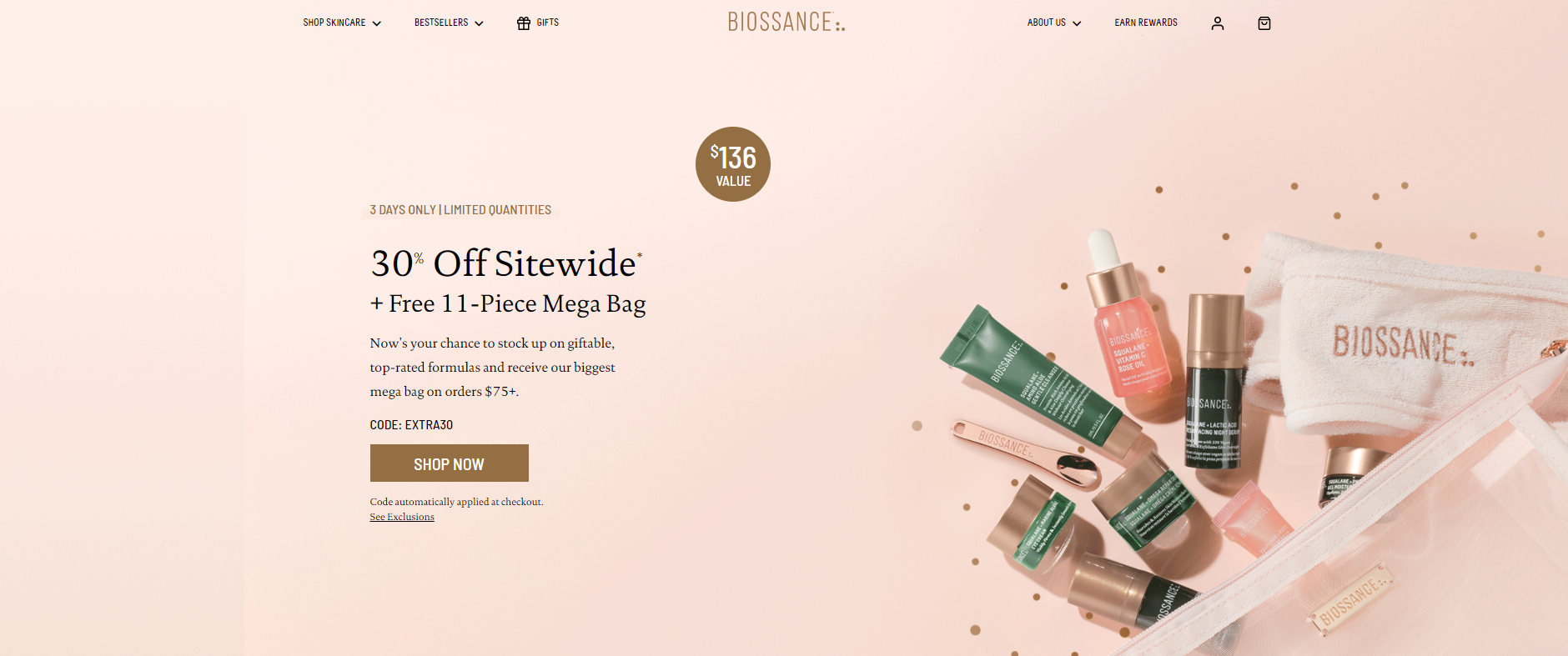 ---
History
Are you interested in seeing some of Biossance' older Black Friday ads? Then follow the links below to view the last few years of ad history.
2020 Ad: page 1
2019 ads: page 1 page 2 page 3
2017 ads: page 1
---
More about Biossance
Biossance is a clean beauty brand that uses biotechnology to create skincare products that are effective, sustainable and safe. Drawing on the rich history of science and sustainability, they create skincare products that are incredibly effective and safe without harming the environment.