Updated on March 3: More details and picture information about Dior Addict Halo Shine Lipstick & Stellar Gloss
In March 2020, Dior will launch the Addict Stellar Halo Shine Lipstick Collection with a dreamy design. Encased in the brand's iconic silver bullet, the lipstick features a shimmering lucky star in its core that's infused with pearlescent pigments to give a halo of shimmer and a beautiful three-dimensional iridescent shine to your lips. Star is an iconic symbol for the House of Dior,and Christian Dior believes that stars can bring good luck. These lipstick shades are also named after stars, such as Be Dior Star, Lucky Star, Pink Star and Super Star… Its formula continues Dior's consistent high quality, adding color to the lips while nourishing the lips. Also launched is Dior Addict Stellar Gloss, which can create shiny and plump lip makeup, while maintaining a moisturizing effect for up to 24 hours. It has an irresistible charm that deserves praise and expectation!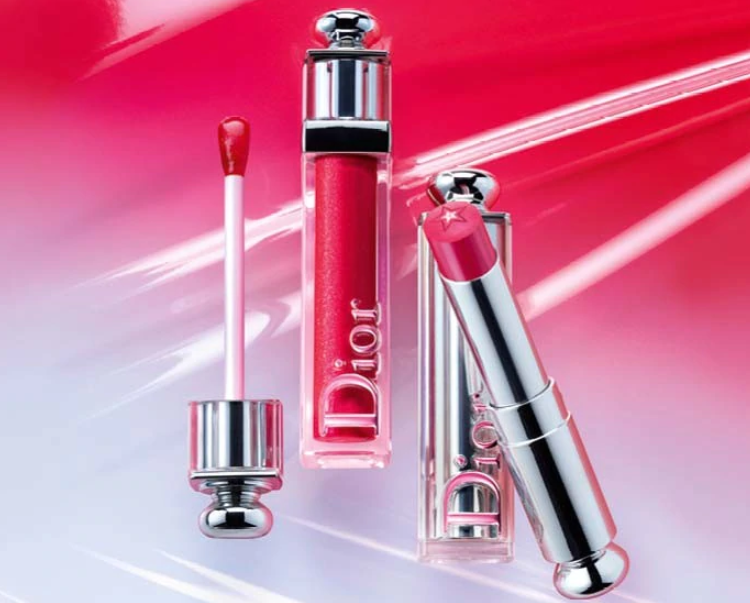 Dior Addict Stellar Halo Shine Lipstick Collection For Spring 2020
Available – Now online at dior,sephora,neiman marcus,saks,macy's
Created by Peter Philips, Creative and Image Director for Christian Dior Makeup, DIOR ADDICT STELLAR HALO SHINE lipstick is adorned with a sparkling star, like the one that Christian Dior found in 1947 and kept with him at all times. New DIOR ADDICT STELLAR GLOSS was created to boost the shine of DIOR ADDICT STELLAR HALO SHINE.
"By matching her lipstick shade with one or several glosses, each woman can create her own look and her own colours to shine exactly as she likes. Makeup becomes even more spectacular, reinvented with new personal combinations to match every mood." Peter Philips, Creative and Image Director for Christian Dior Makeup.
DIOR ADDICT HALO SHINE LIPSTICK, $38.00 (NEW, PERMANENT)
Dior Addict Stellar Halo Shine is the iconic Dior lip shine with a new starry center. Poured into the stick and infused with pink and gold pearlescent micro-pigments, this Dior lucky star highlights the colour with a newfound halo shimmer for 8 hours** of unparalleled shine.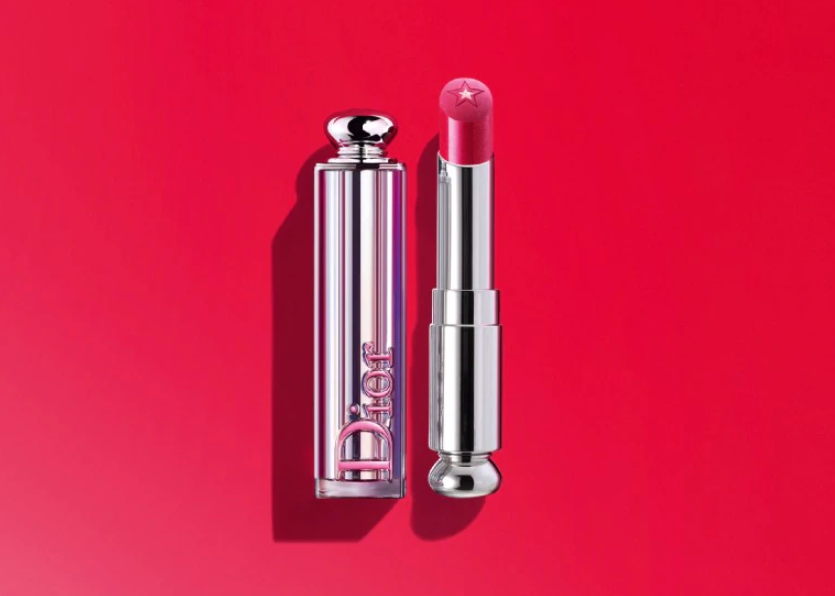 This balm glides on with incredible sensoriality and instantly melts on contact with lips. The rich lip care formula creates a fine film infused with aloe vera for 24h hydration*** and long-lasting comfort, wrapped in the soft, addictive scent of vanilla with a hint of musk.
This new range of fifteen shades, in rosewood, red, brick and brown tones, radiantly completes the Dior Addict Stellar Shine line. Like Christian Dior's star that helped him make his dreams come true, the star from Dior Addict Stellar Halo Shine adds a wish to each of the shade names: Be Dior Star, Lucky Star, Pink Star and Super Star are good luck charms to collect in their own right.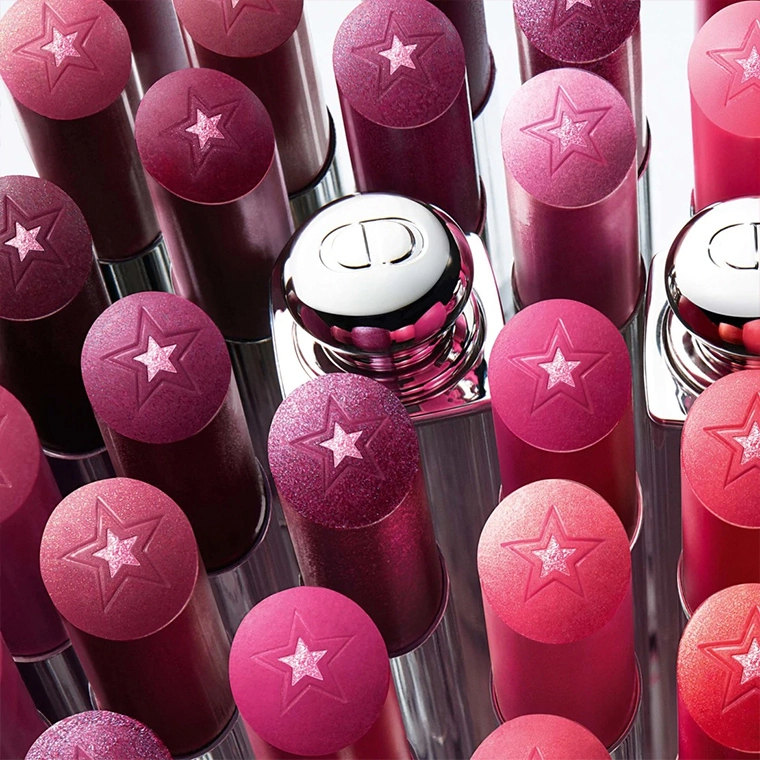 Shades:
ADORED STAR (563) – Coral pink
ARTY STAR (632) – Coral
ADVENTURE STAR (878) – Magenta pink
BE DIOR STAR (976) – Fuchsia
BLESSING STAR (723) – Brown peach
CHARM STAR (673) – Vibrant coral
CHERISH STAR (384) – Rosewood nude
DARING STAR (892) – Dark rosewood
DESIRE STAR (765) – Raspberry red
DIORKISS STAR (578) – Light raspberry
DREAM STAR (482) – Pink
FAITH STAR (620) – Cinnamon
FREE STAR (894) – Rosy plum
HAPPY STAR (740) – Brick
HOPE STAR (645) – Dark raspberry
LUCKY STAR (536) – Red coral
MISS STAR (767) – Rosy red
PASSION STAR (847) – Bright brick
PEACE STAR (543) – Pink peach
PINK STAR (667) – Antique pink
SUCCESS STAR (744) – Orange red
SUPERSTAR (669) – Flashy coral
SWEET STAR (52) – Raspberry
TREASURE STAR (630) – Taupe
WILD STAR (981) – Black cherry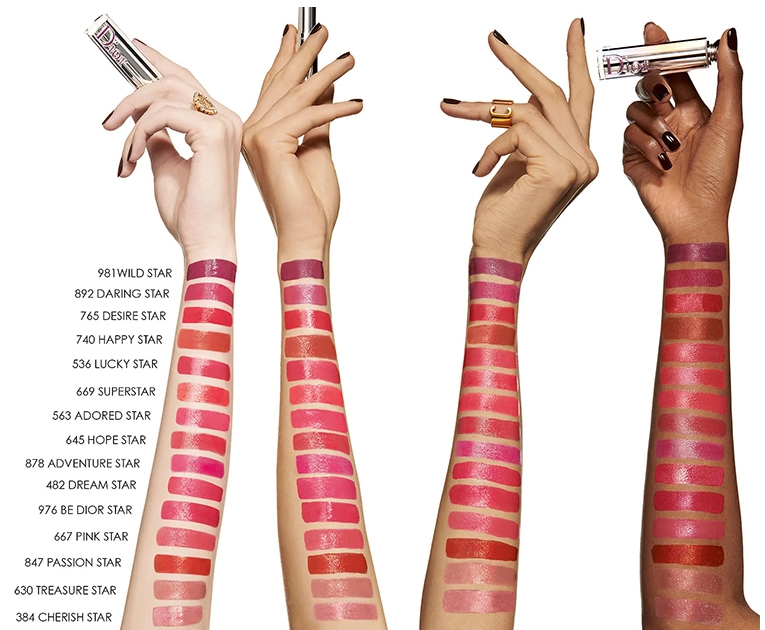 DIOR ADDICT STELLAR GLOSS, $30.00 (NEW, PERMANENT)
The new Dior Addict Stellar Gloss fuses together for the first time the exceptional shine of a gloss and the comfort of a balm.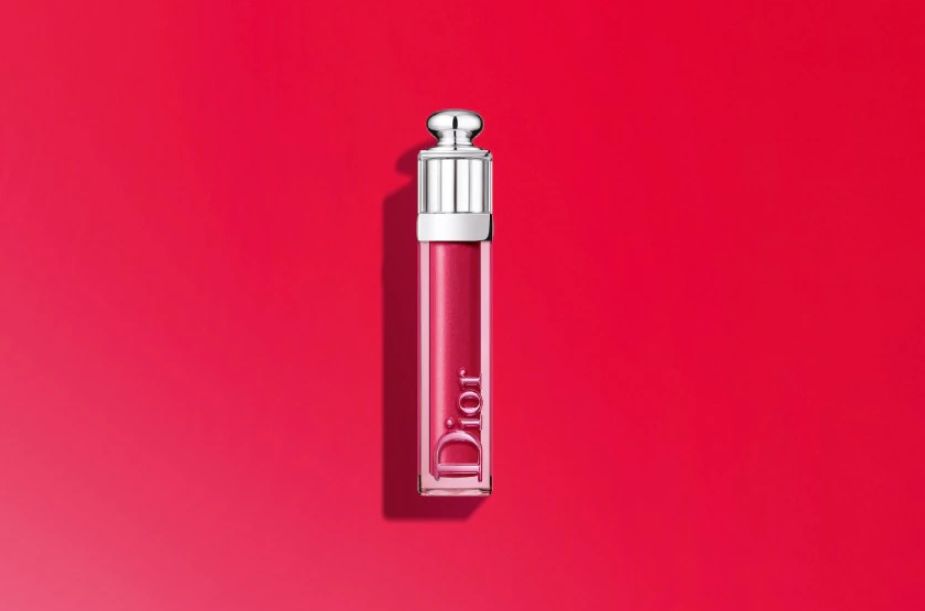 Shades:
BE DIOR (976) – Fuchsia
D-WAY (326) – Pearly nude
DIOR RISE (864) – Bright red
DIORAMA (785) – Rosy plum
DIORFIRE (840) – Orange red
DIORMANIA (759) – Glitter raspberry
DIORAINBOW (454) – Pearly coral
DIORSOLIGHT (354) – Nude
D-LIGHT (630) – Rosy taupe
EVERDIOR (643) – Coral
FANCY (686) – Glitter magenta
GLITZ (721) – Light brown
J'ADIOR (640) – Dark nude
MAGNIFY (754) – Plum
MIRRORED (629) – Bronze
PRINCESS (553) – Rosy coral
SHINY-D (874) – Iridescent plum
SHOCK (465) – Glitter pink
STELLAR (092) – Iridescent blue pink
ULTRADIOR (765) – Raspberry
ZODIADDICT (711) – Golden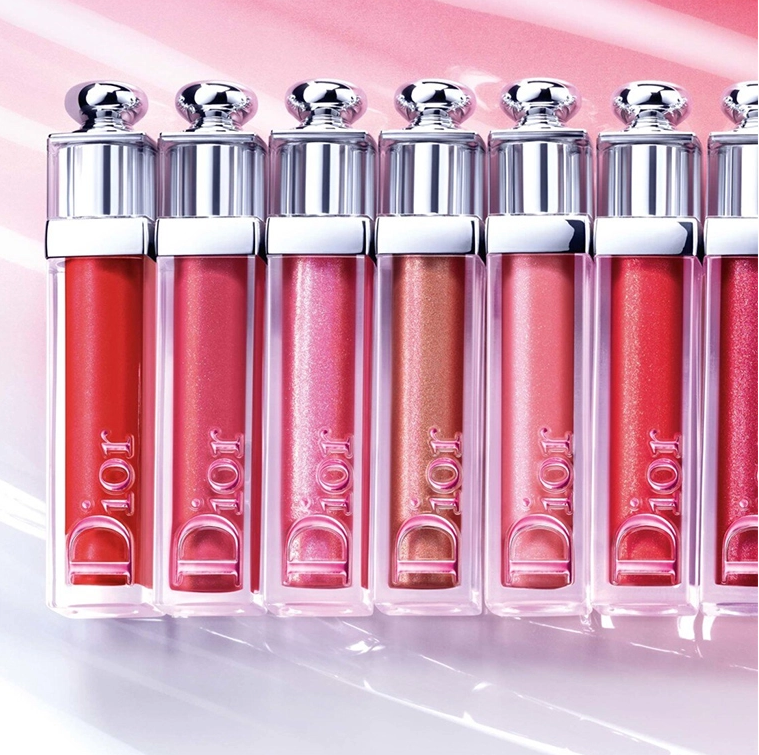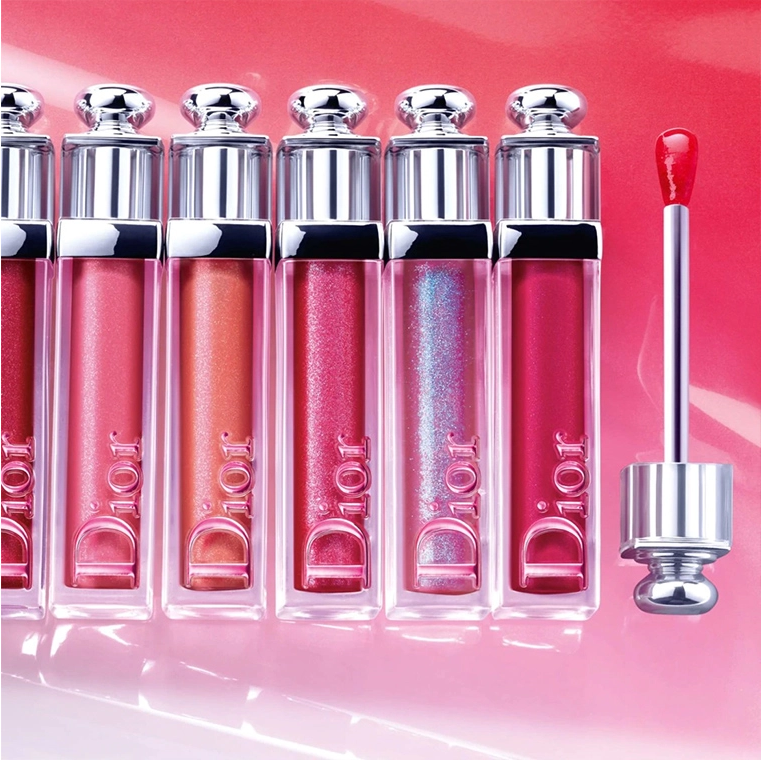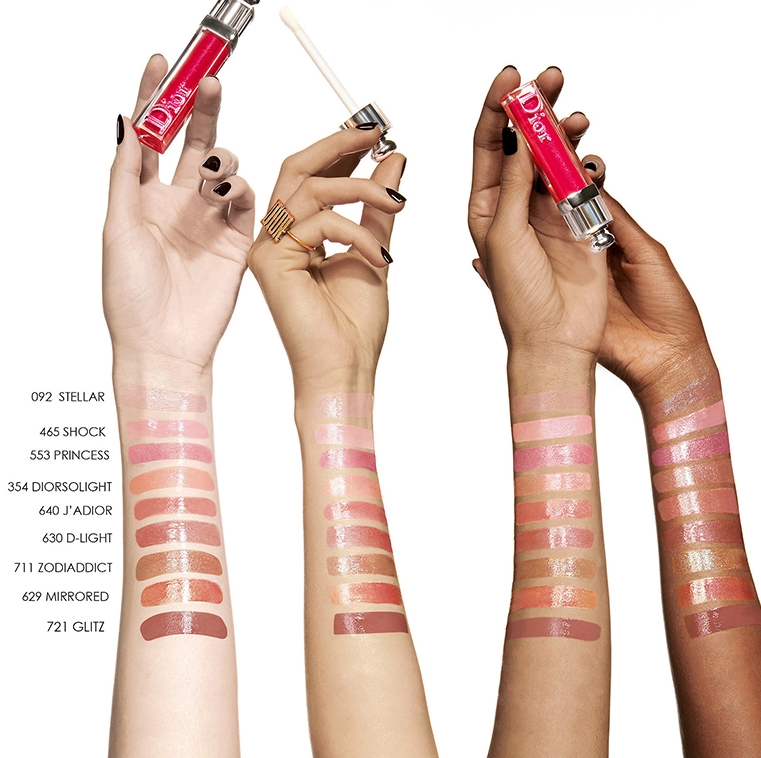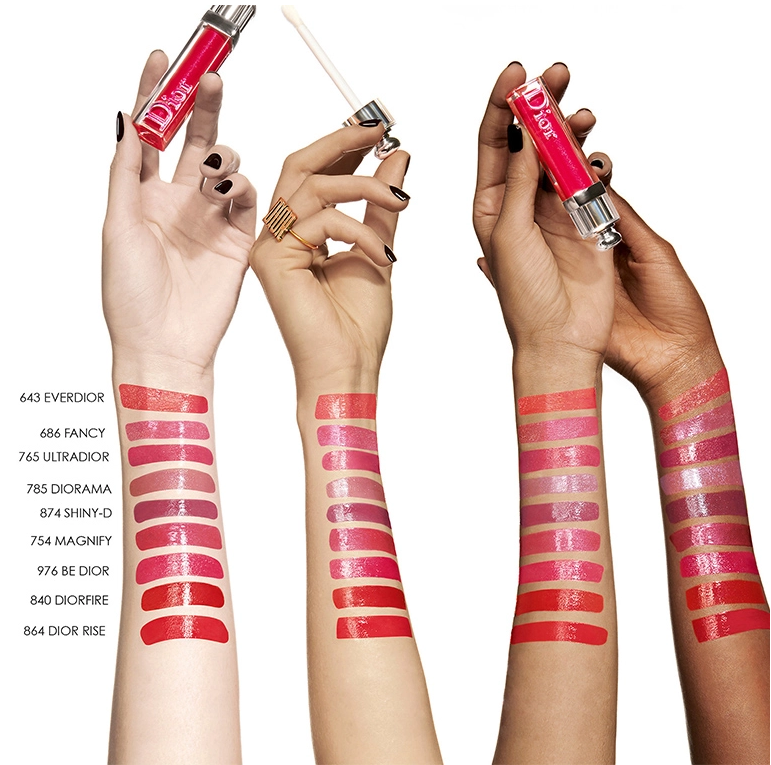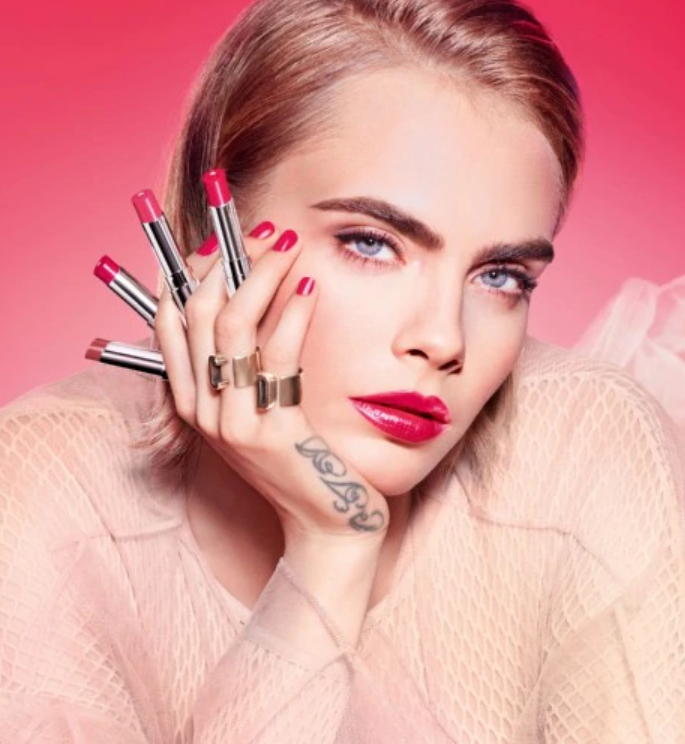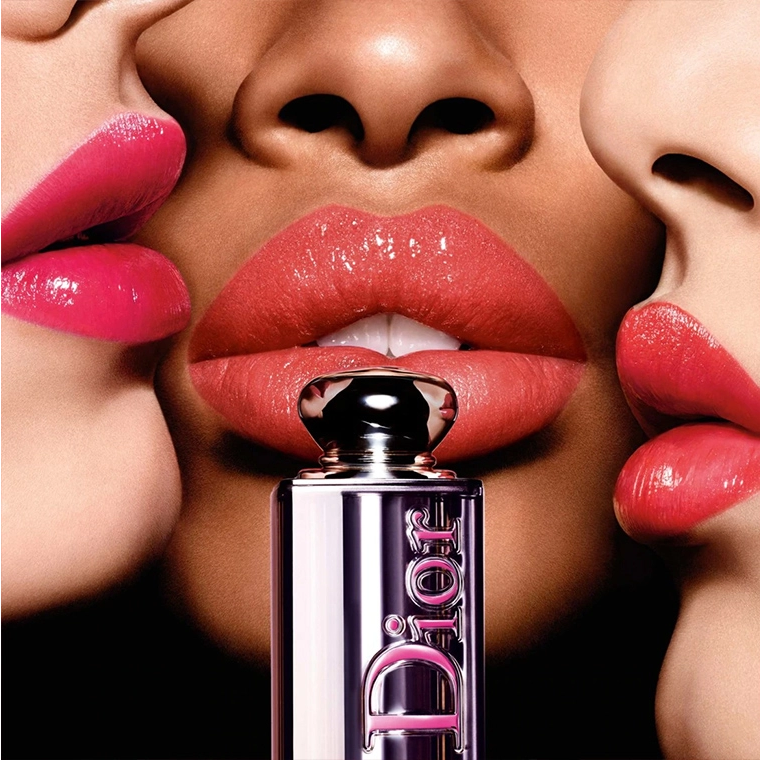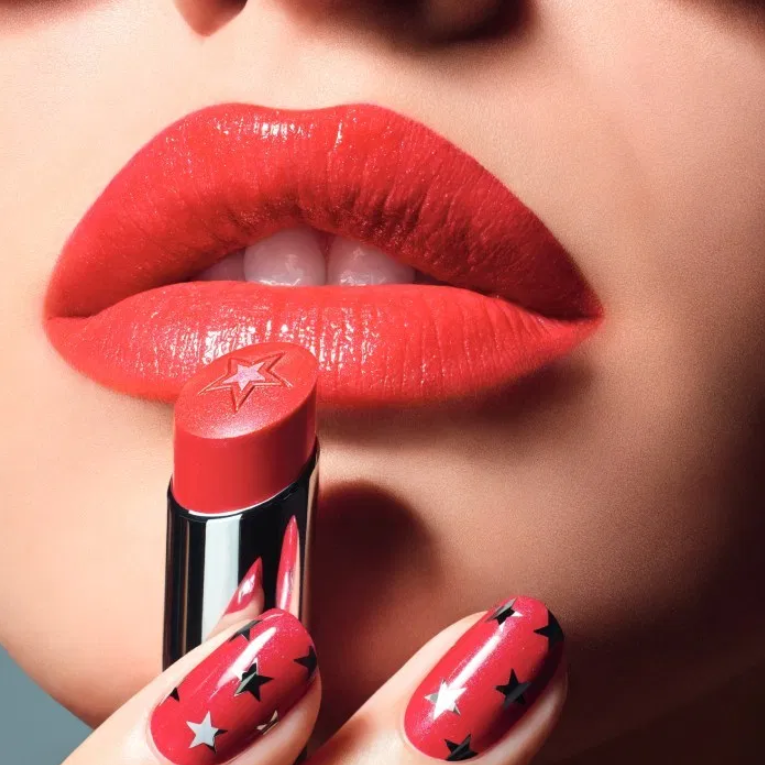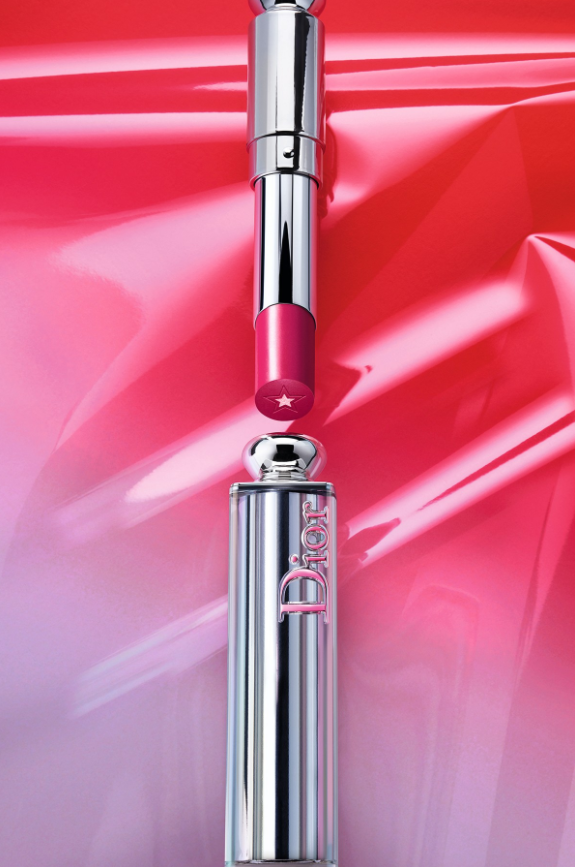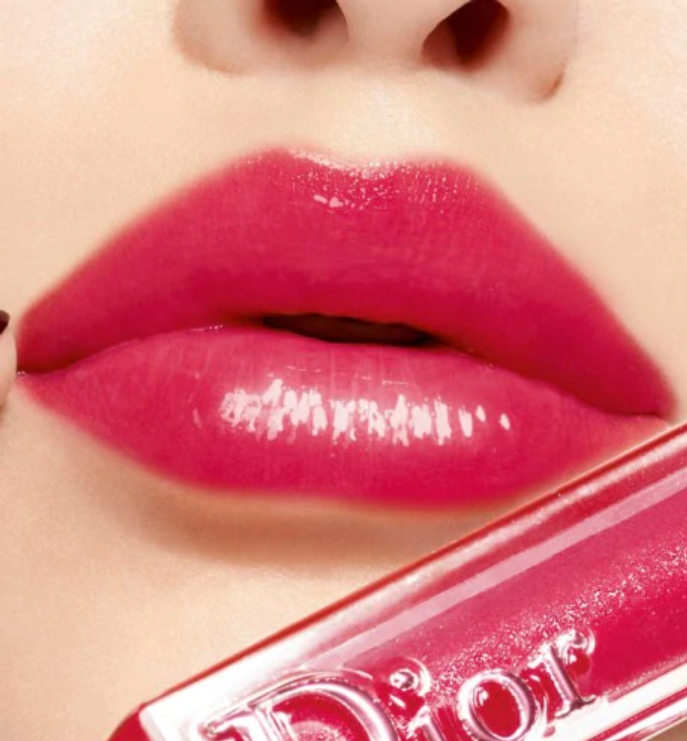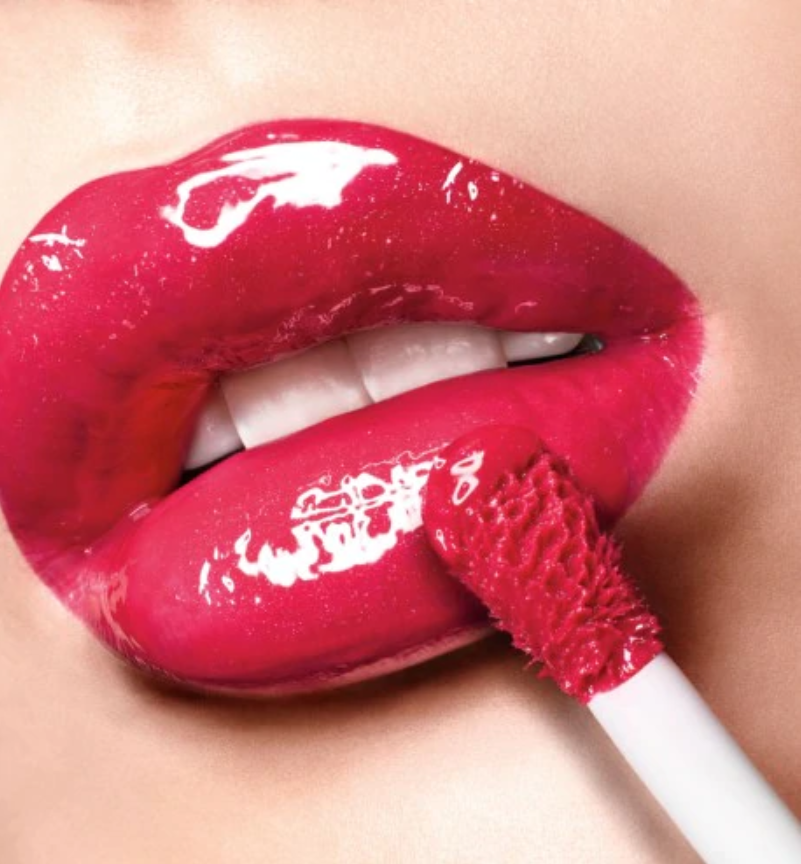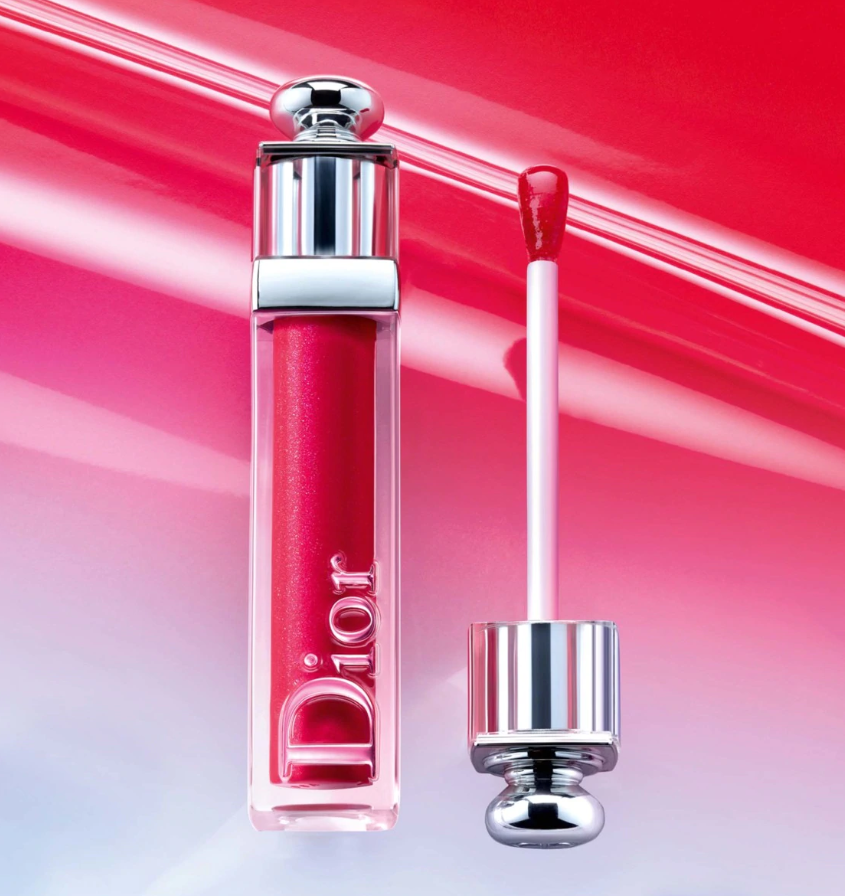 RELATED: DIOR GLOW VIBES SPRING 2020 MAKEUP COLLECTION
RELATED: DIOR LIP GLOW DIORMANIA COMES WITH A LIMITED EDITION DESIGN