Disney has teamed up with a number of cosmetic brands to launch a fairytale dreamy makeup collection. This time is the popular ColourPop cosmetics. ColourPop × Disney Midnight Masquerade Collection's main color is dreamlike blue in the night sky, full of imagination. It celebrates eight iconic Disney princesses. The collaboration is the third between the two brands, following the original Designer Collection (which was released in 2018) and the Disney Villains Collection (which launched in March). This collection has a beautiful design and color scheme that is praiseworthy and has a wealth of products. Check them out!
ColourPop × Disney Midnight Masquerade Collection
Available – Now at colourpopcosmetics/ OCTOBER 13th at ultabeauty
The products are sold separately or in bundles curated for each princess: Belle, Tiana, Esmeralda, Rapunzel, Megara, Cinderella, Aurora, and Giselle (from the live-action film Enchanted).
The collection includes an eyeshadow palette with shades themed after each of the princesses and their films, lux liquid lip colors inspired by each princess, a makeup bag that can double as a clutch, and bundles themed after each princess that include the lip color and a highlight or blush. You can purchase makeup kits that include the lip color and blush or highlight for each princess, or bundles that include the lip color, highlight or blush, the makeup bag, and the eyeshadow palette. The entire collection is sold in a set, as well, and you can even purchase all of the lip colors in a set, too.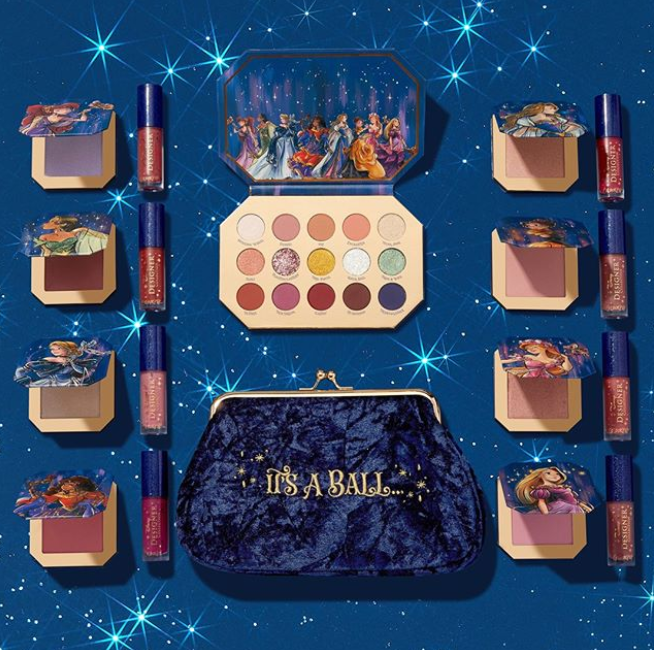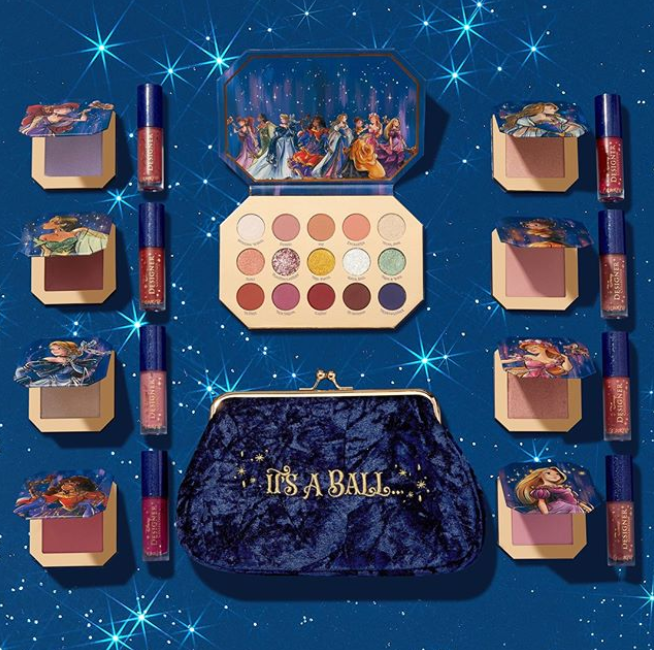 Midnight masquerade shadow palette – $22 (limited edition)
Shades:
spinning wheel: opal with a pinky flip
damsel: dusty rose
pip: peachy nude
enchanted: warm coral
mama odie: soft peach with a green flip with a duo chrome flip
djali: soft copper with a pink flip with a duo chrome flip
floating lantern: rosey copper with lavender glitter
mrs. potts: antique yellow gold
royal ball: white gold with multidimensional glitter
frog & wife: hunter green
nutmeg: a true terracotta
new dream: warm dusty violet
gaston: a true crimson
quasimodo: muted deep brown
merryweather: deep navy blue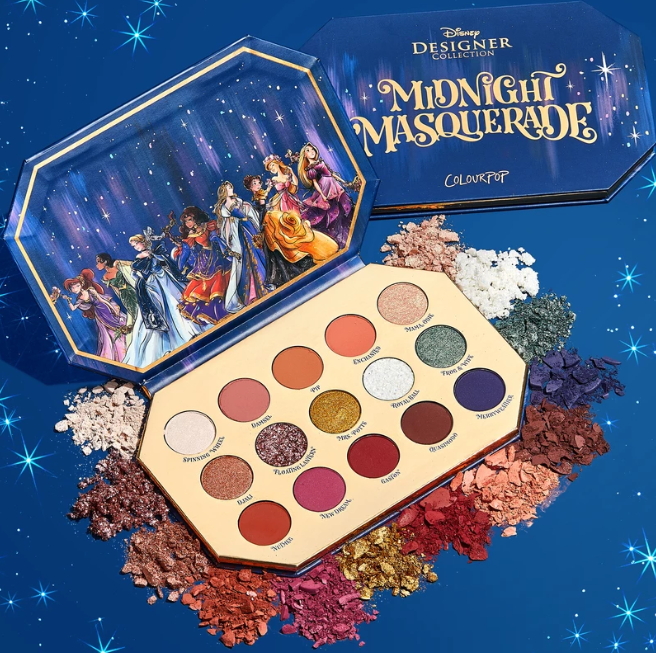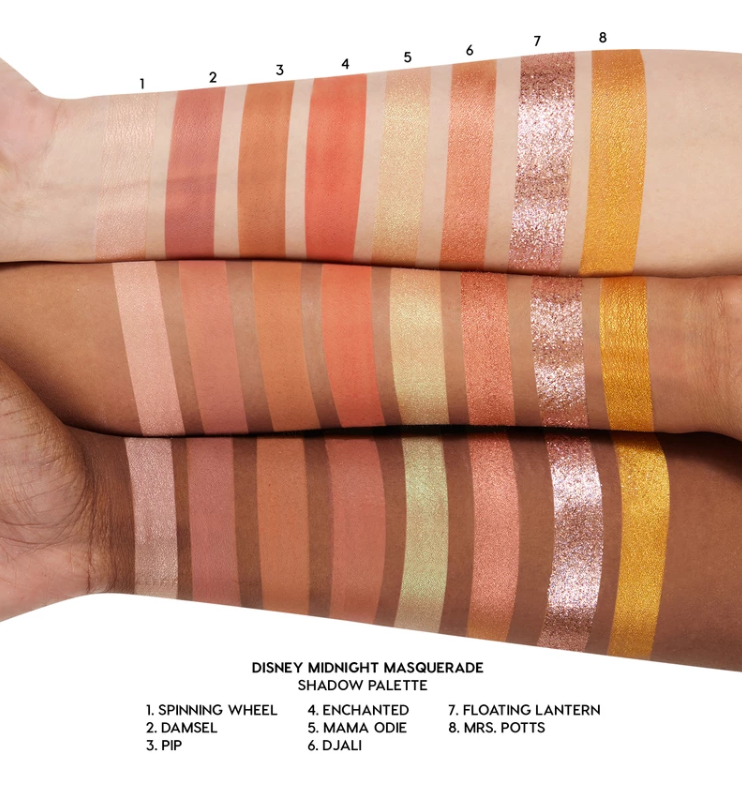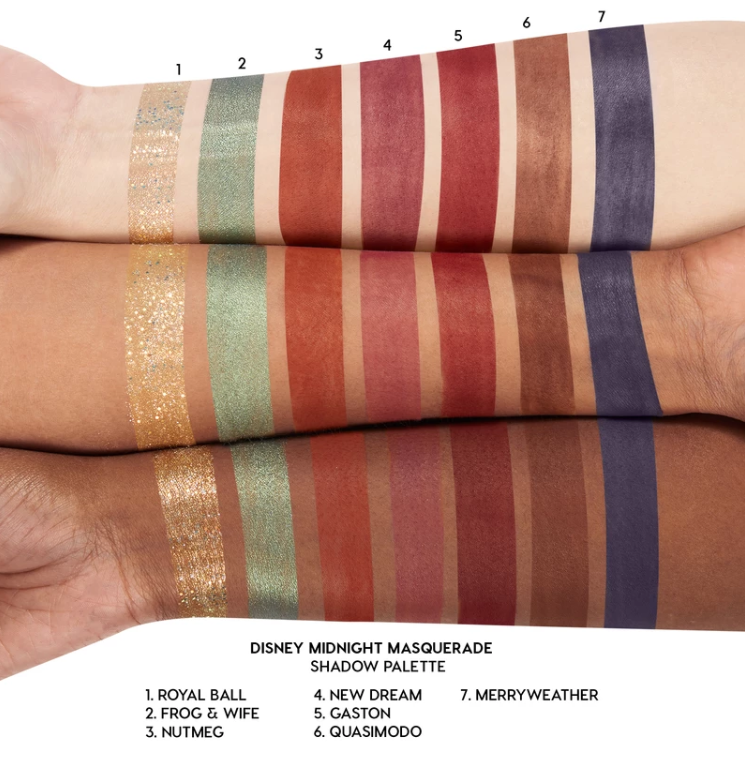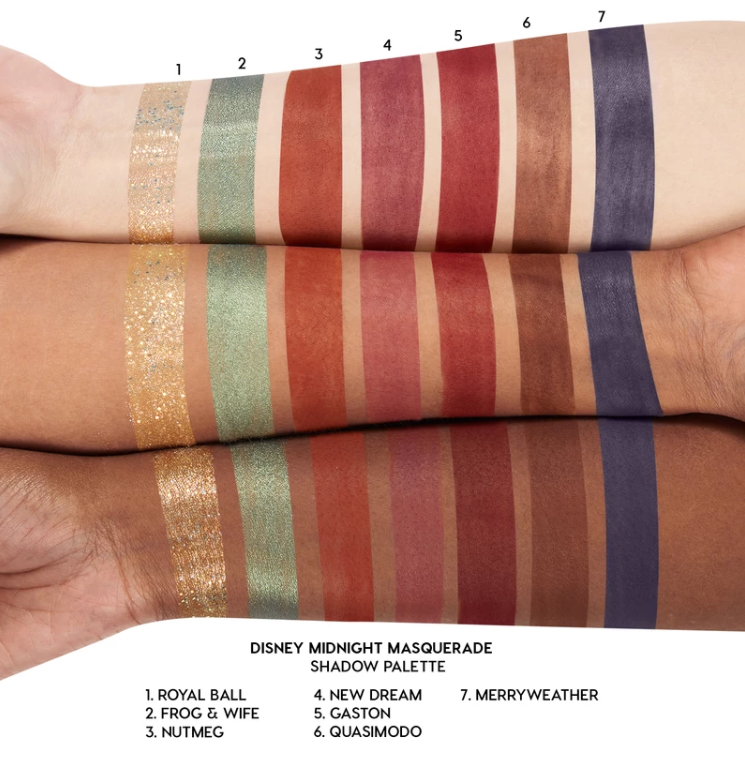 8 Blush/Highlighter Compacts – $10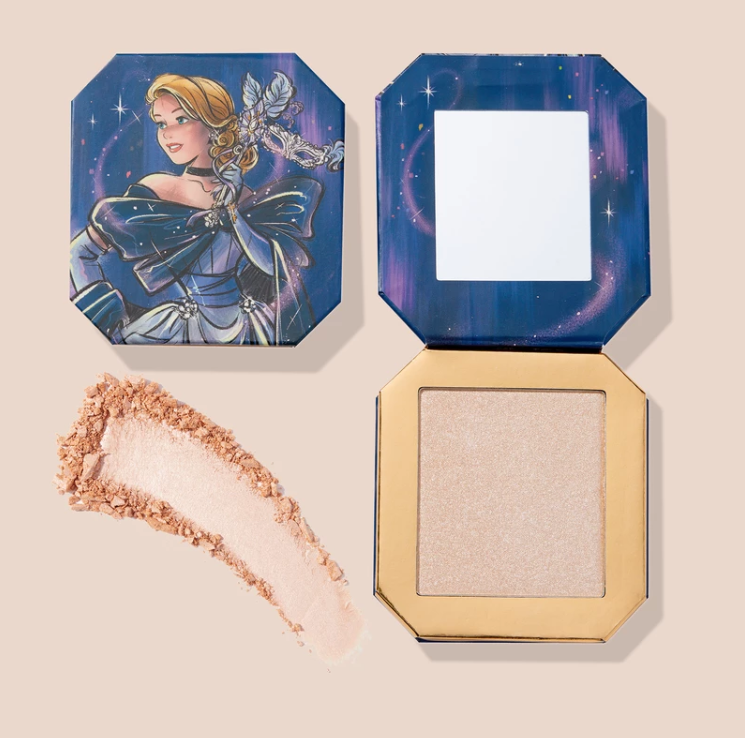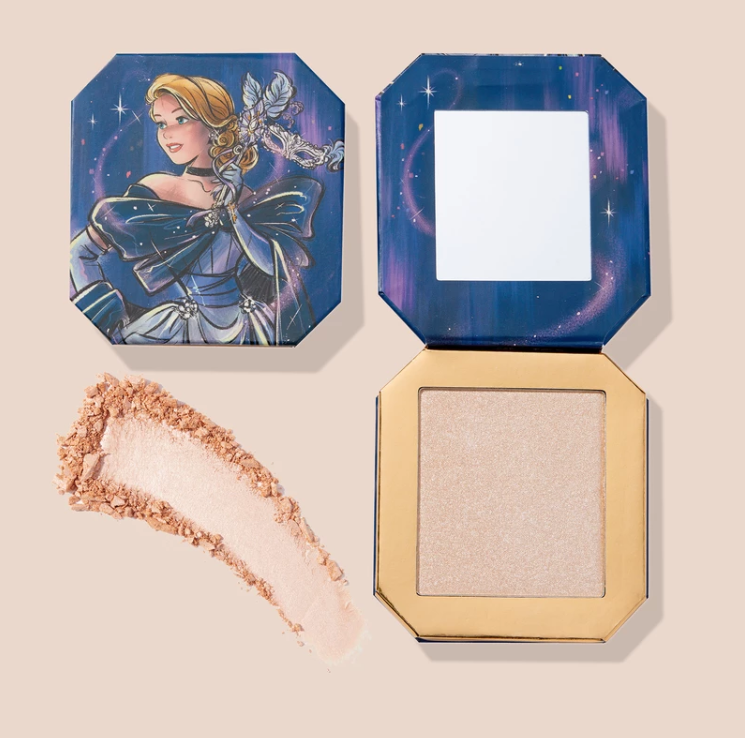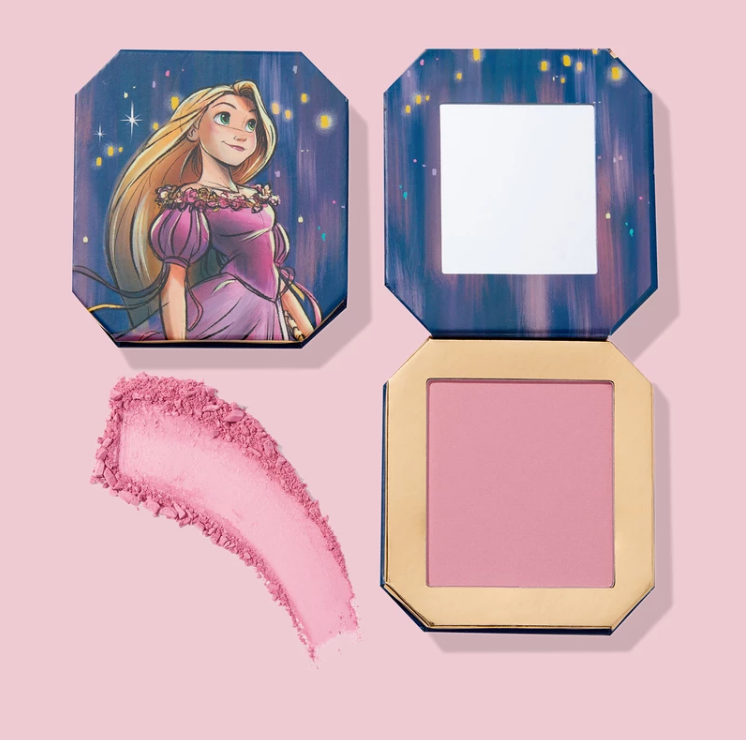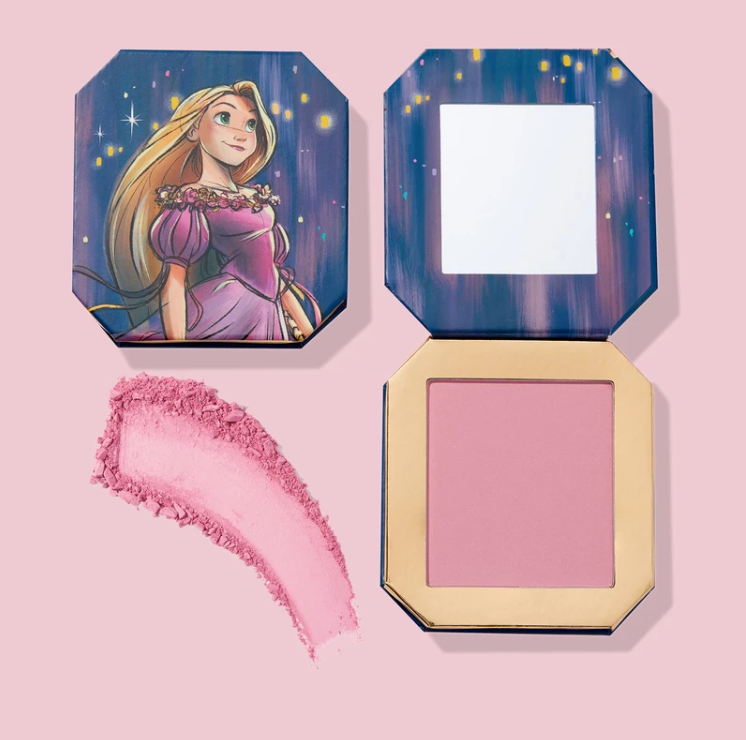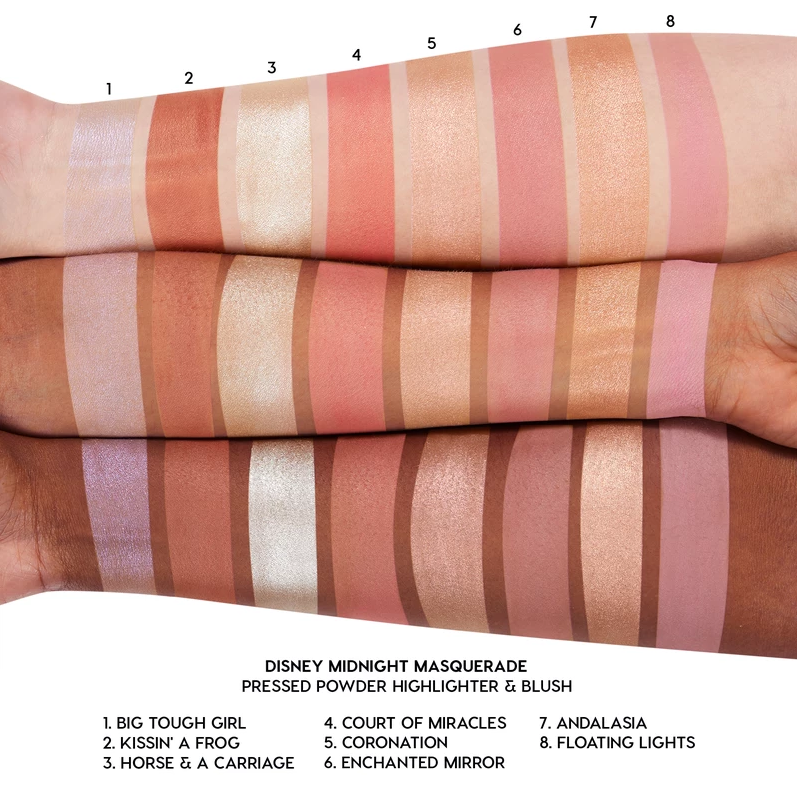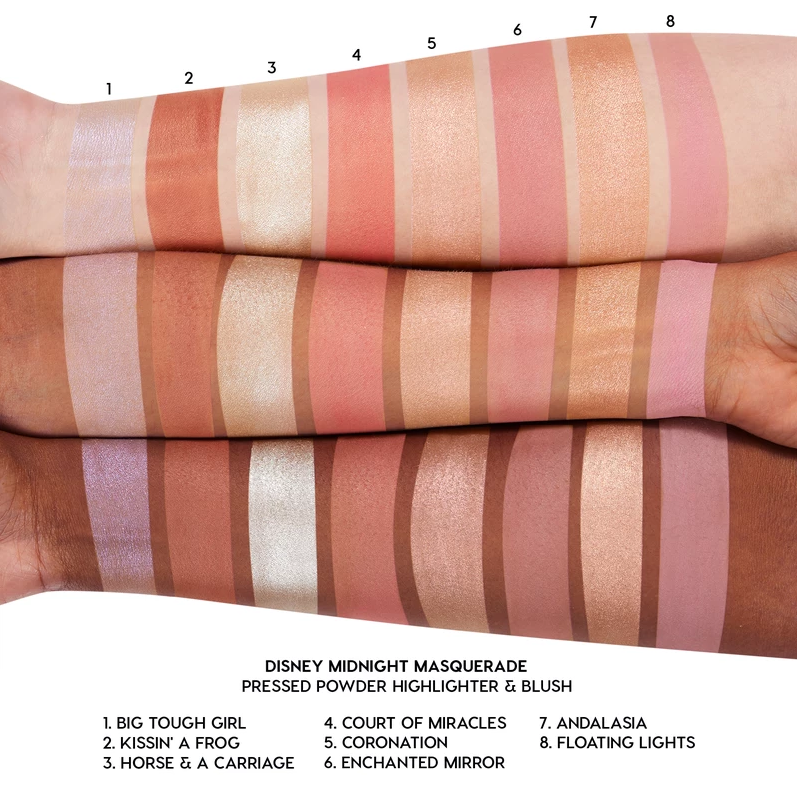 Princess Bundles – $18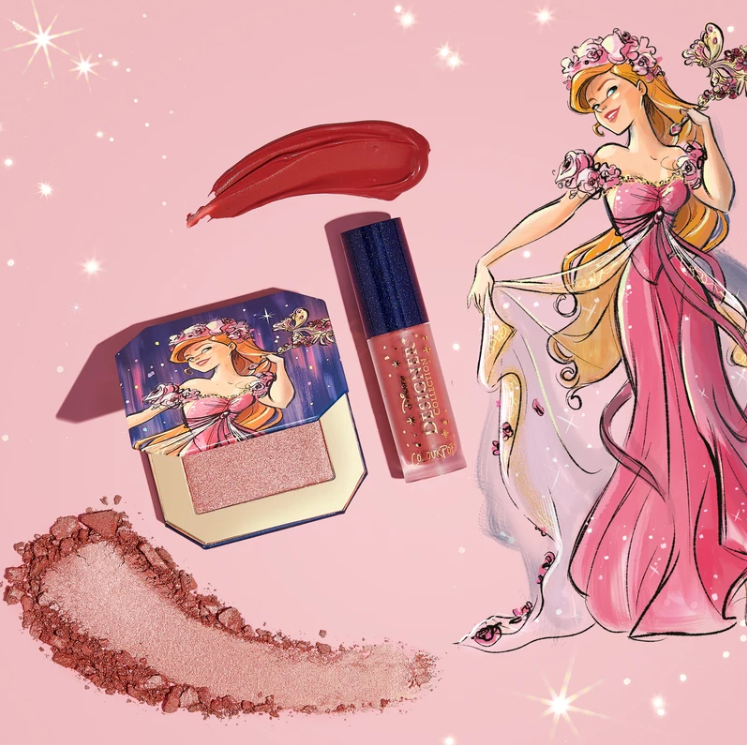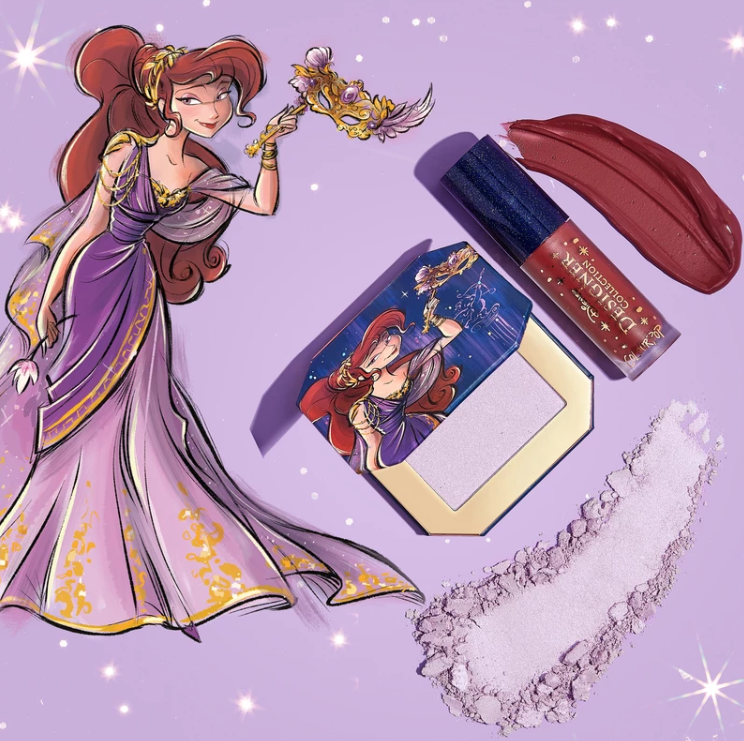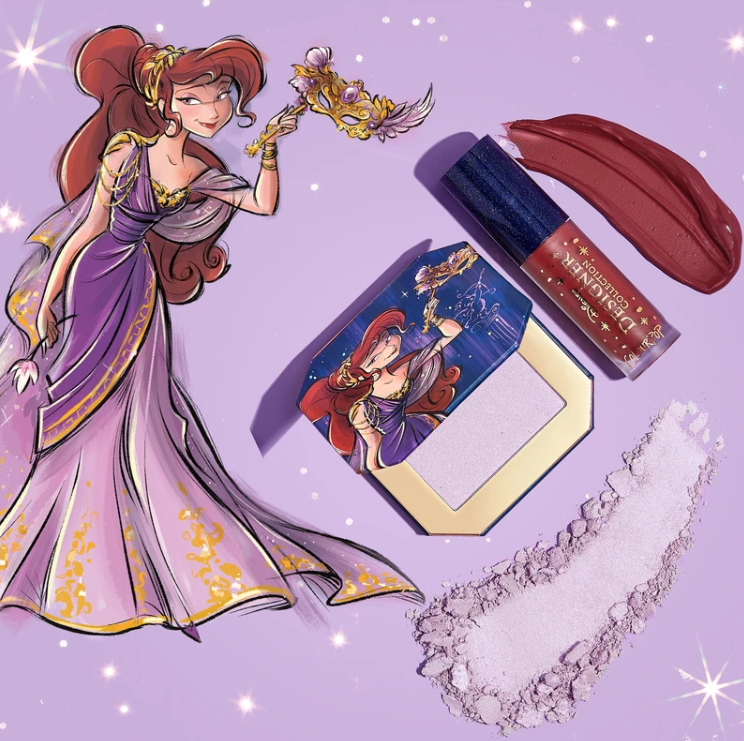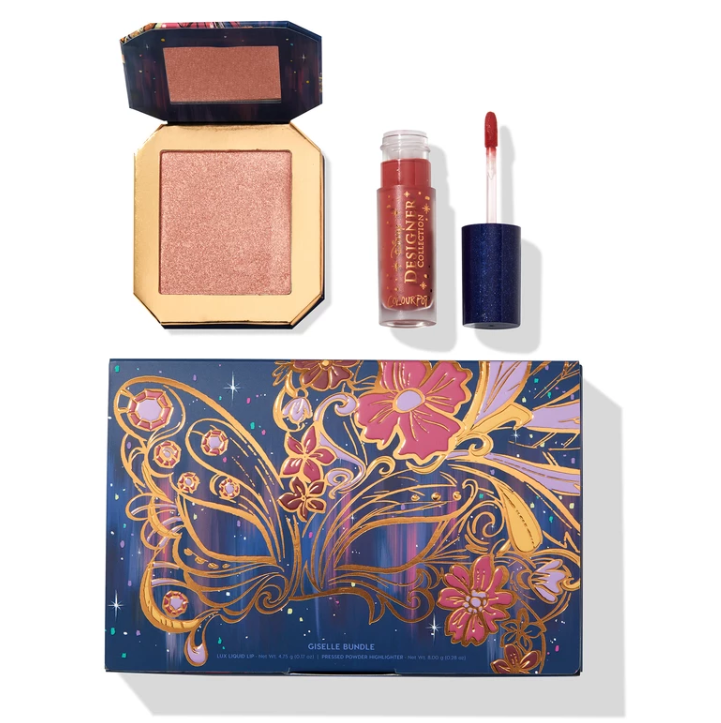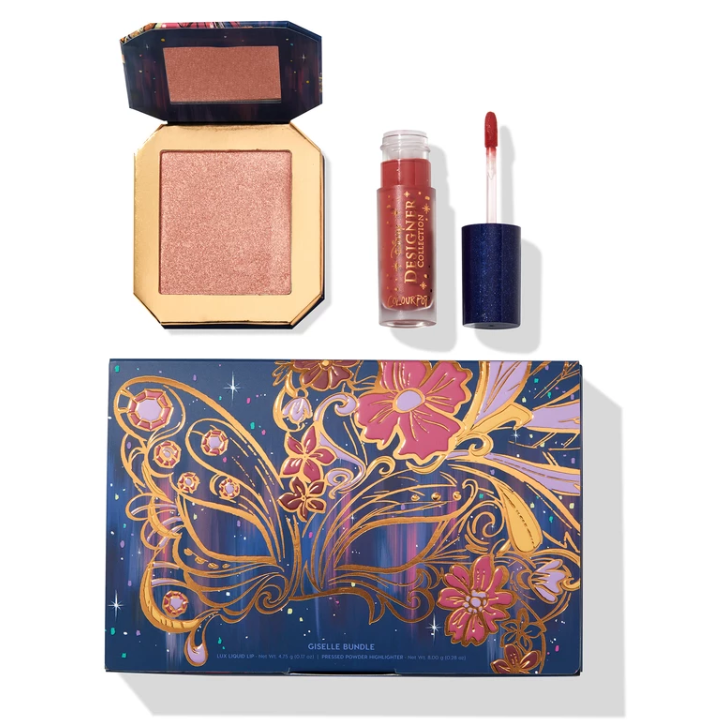 Lux Liquid Lip – $8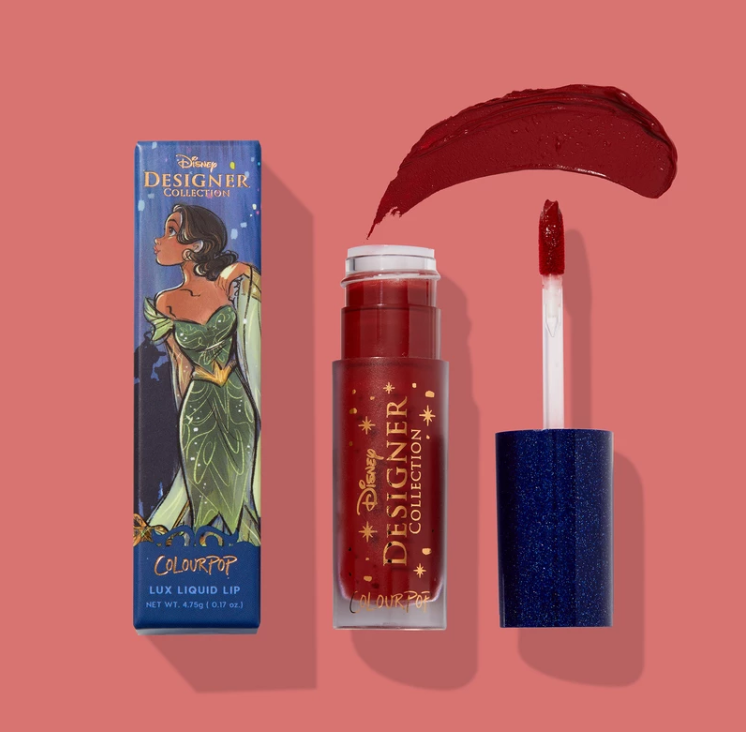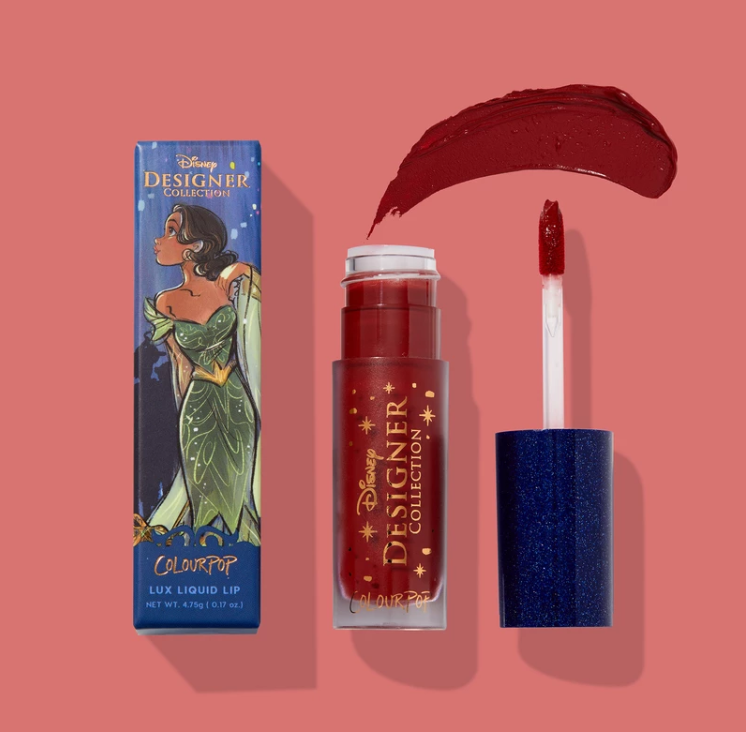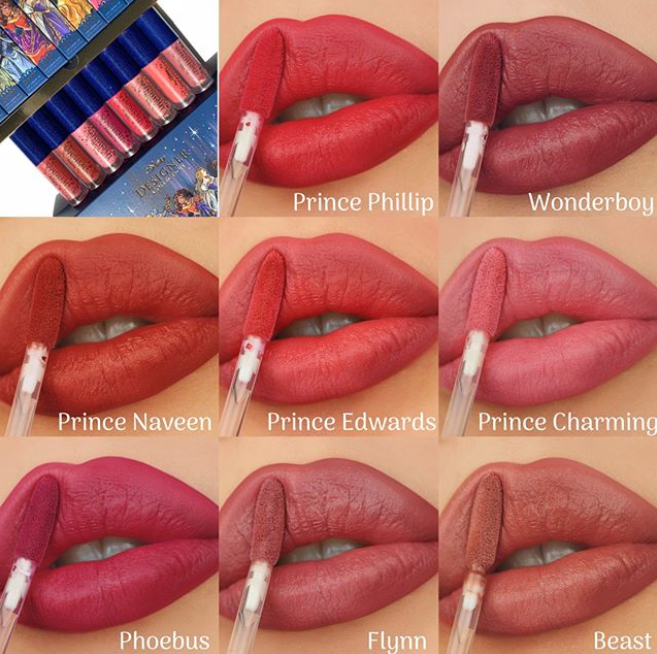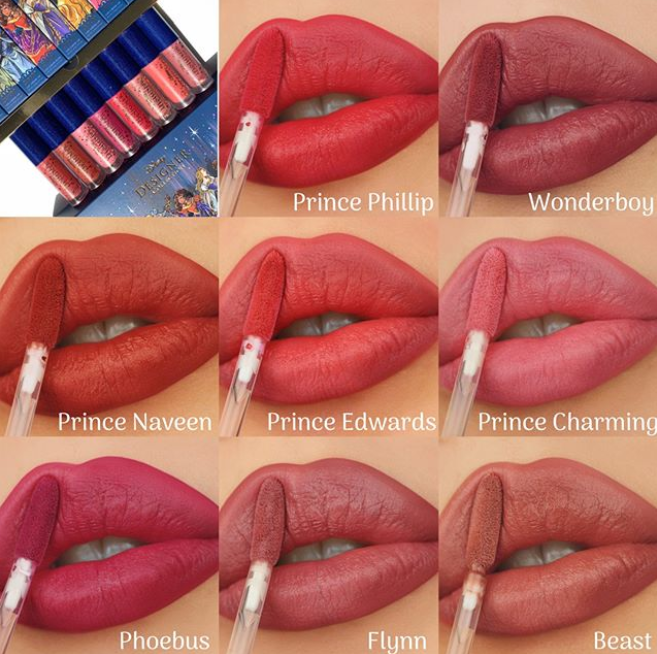 The Bundles:
1.Belle Bundle
-Enchanted Mirror Compact Pressed Powder Blush
-Beast Lux Liquid Lip
2.Giselle Bundle
-Andalasia Pressed Powder Highlighter
-Prince Edward Lux Liquid Lip
3.Esmeralda Bundle
-Court of Miracles Pressed Powder Blush
-Phoebus Lux Liquid Lip
4.Megara Bundle
-Big Tough Girl Pressed Powder Highlighter
-Wonderboy Lux Liquid Lip
5. Rapunzel Bundle
-Floating Lights Pressed Powder Blush
-Flynn Lux Liquid Lip
6. Cinderella Bundle
-Horse & Carriage Pressed Powder Highlighter
-Prince Charming Lux Liquid Lip
7. Aurora Bundle
-Coronation Pressed Powder Highlighter
-Prince Phillip Lux Liquid Lip
8. Tiana Bundle
-Kissin' A Frog Pressed Powder Blush
-Prince Naveen Lux Liquid Lip
RELATED: BESAME COSMETICS THE COMPLETE SLEEPING BEAUTY 1959 COLLECTION
RELATED: COLOURPOP THE LILAC COLLECTION FOR FALL 2019