The introduction of new lipsticks is always exciting, especially with a variety of shades to choose from. In the fall, Natasha Denona I Need a Nude Lipsticks are coming soon. According to the introduction, this lipstick is deeply hydrating for comfortable and luxurious texture. More importantly, these lipsticks include 18 shades. No matter what skin color you are and what style of makeup you want to create, it will satisfy you. If you are interested in these lipsticks, keep watching!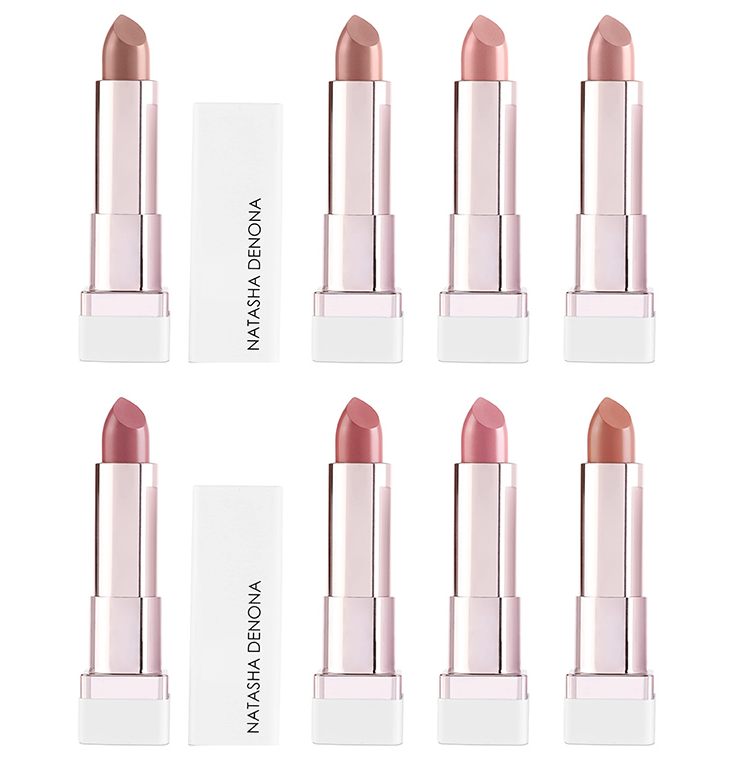 Natasha Denona I Need a Nude Lipsticks for Fall 2019
Available – AUGUST 26th Online at natashadenona ,sephora
Inspiration for the names, and colors comes from the diverse and significant group of women who are working with Natasha around the globe to make her vision come to life. The collection includes one shade that is named after 'Natasha' herself, as it is her favorite perfect nude that she loves to wear every day.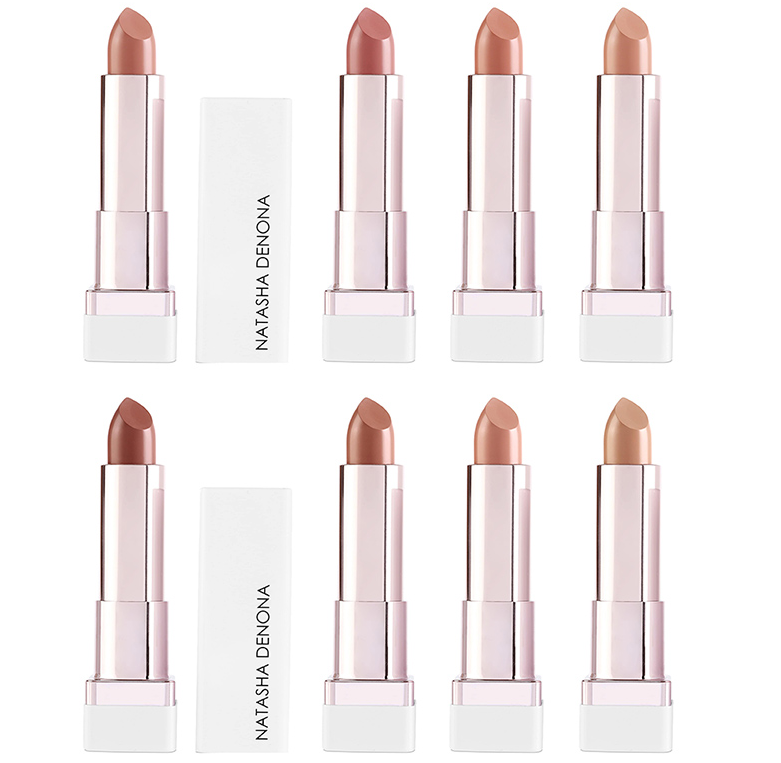 I Need a Nude Lipstick – $25
These lipsticks are available 18 different shades designed to flatter any skin tone, from fair to deep in different skin undertones. A lightweight, creamy formula with a soft, luminous finish, lips are left deeply hydrated for a comfortable and luxurious texture.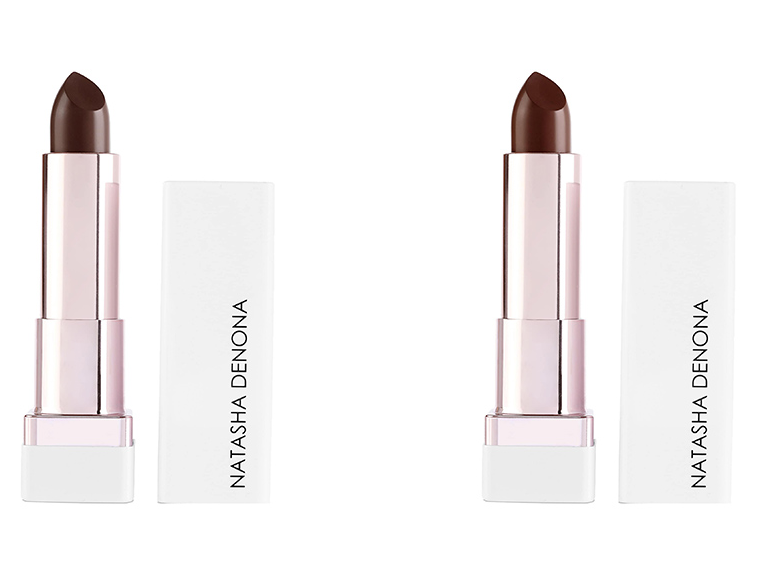 In 4 distinct undertones :
Beige – Nudes with a Beige undertone, suits neutral, warm, and red skin tones
Neutral Beige – Nudes with a Neutral Beige undertone, suits all skin tones
Neutral Pink – Nudes with a Neutral Pink undertone, suits all skin tones
Pink – Nudes with a Pink undertone, suits warm and yellow skin tones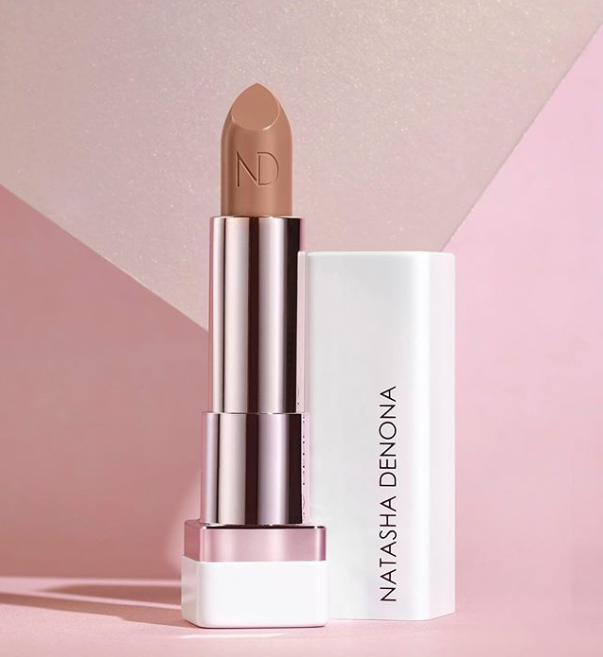 18 Shades:
YANA – Antique rose
NOA – Taupe
SUSANNA – Warm rose
BEATRICE – Light warm rose
AVERYL – Mauve
JENIFFER – Rose
SAVA – Light dusty pink
CLAUDIA – Medium warm rose
JUDITH – Medium antique peach
ALISON – Medium dusty coral
MICHELLE – Light neutral beige
NATASHA – Light neutral coral
NAYA – Medium taupe
SAMI – Medium warm beige
LIRON – Light peachy nude
CHARLOTTE – Light beige
LALA – Deep chocolate
NATI – Deep mauve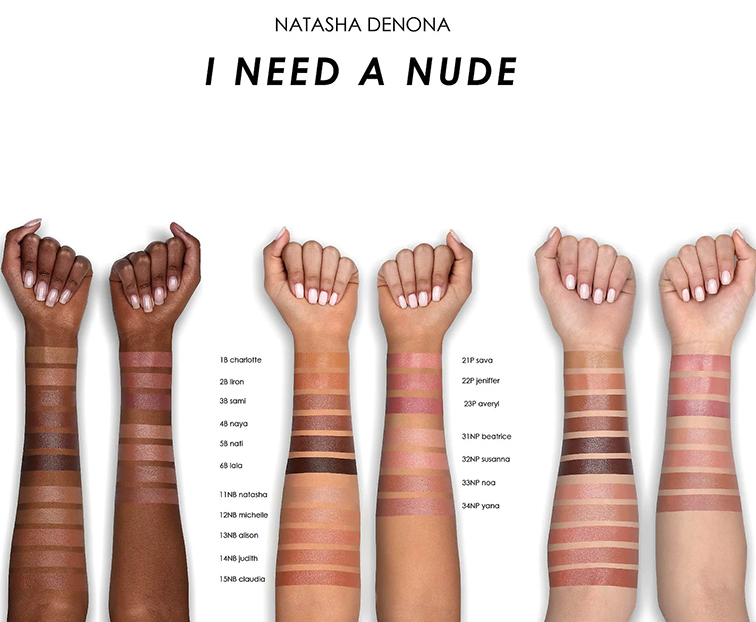 RELATED: Natasha Denona New Coral Eyeshadow Palette