To kick off the new year, Pat McGrath Spring 2020 Mini MatteTrance Trios has been gorgeously unveiled. It offers two options, Color Blitz V2 and Skin Show V2. The Trios of lust-worthy mini lipsticks in bestselling shades and a finish so sinful your lips will speak volumes without ever whispering a word. Check out the details below!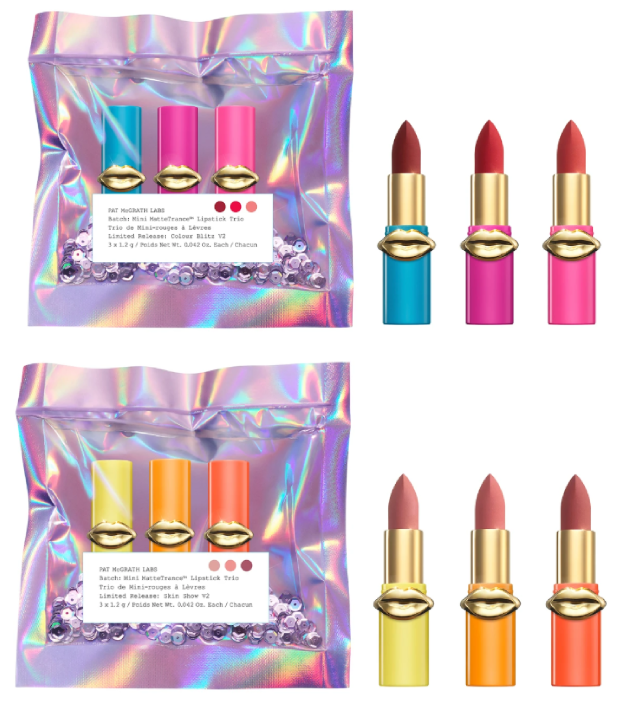 Pat McGrath Spring 2020 Mini MatteTrance Trios
Available – Now at Pat McGrath | SEPHORA
Enter haute-hued heaven with Mother's Mini MatteTrance™ Trios. These thrilling threesomes feature standout shades from the bestselling MatteTrance™ Lipstick range. Colour Blitz V2 features 'FEVER DREAM,' 'ELSON' and 'GUINEVERE.' Skin Show V2 stars 'CHRISTY,' 'BEAUTIFUL STRANGER' and 'FLESH 3.' Packaged in couture collectable neon bullets inside an iconic lavender LABS sequin bag, these seductive sets slay your lips with magnificent matte texture and major colour payoff for legendary long-wearing looks.
Colour Blitz V2 Mini MatteTrance Lipstick Trio – Limited Edition – $25.00
Fever Dream peach sienna
Elson blue red
Guinevere blooded crimson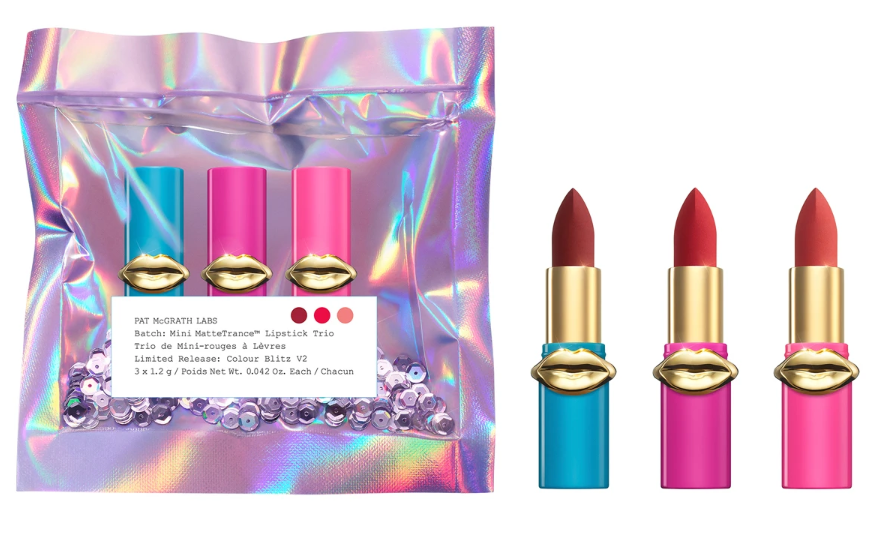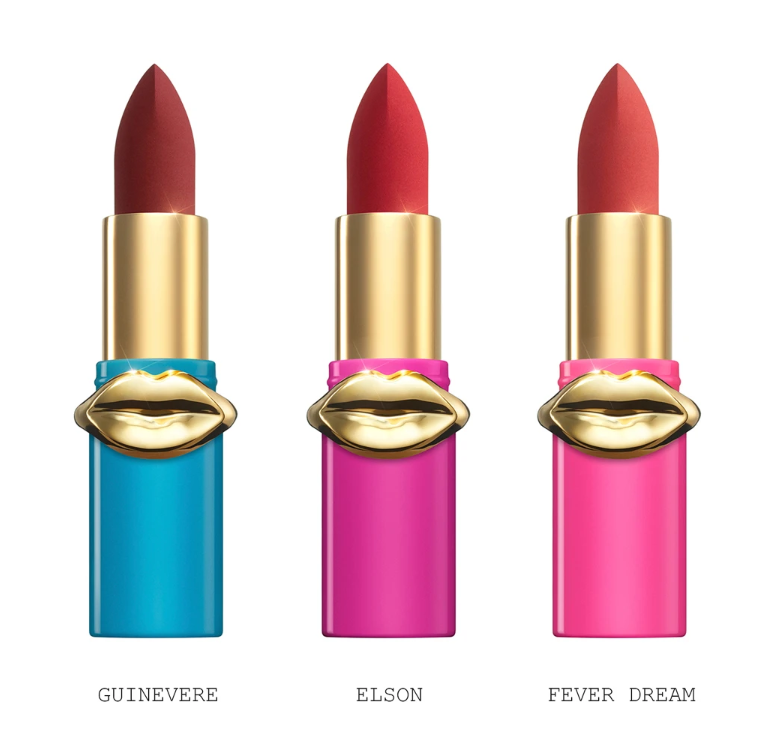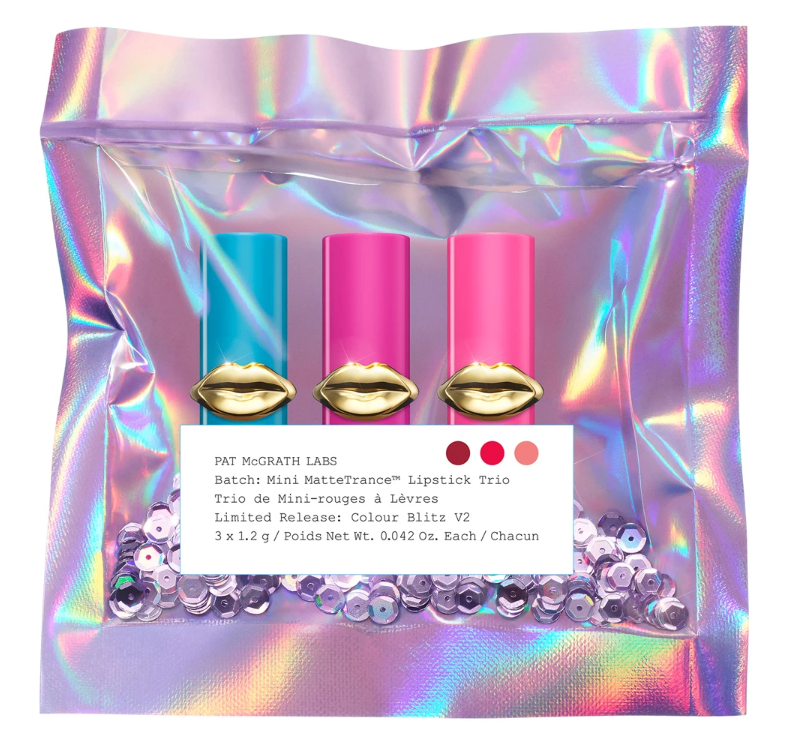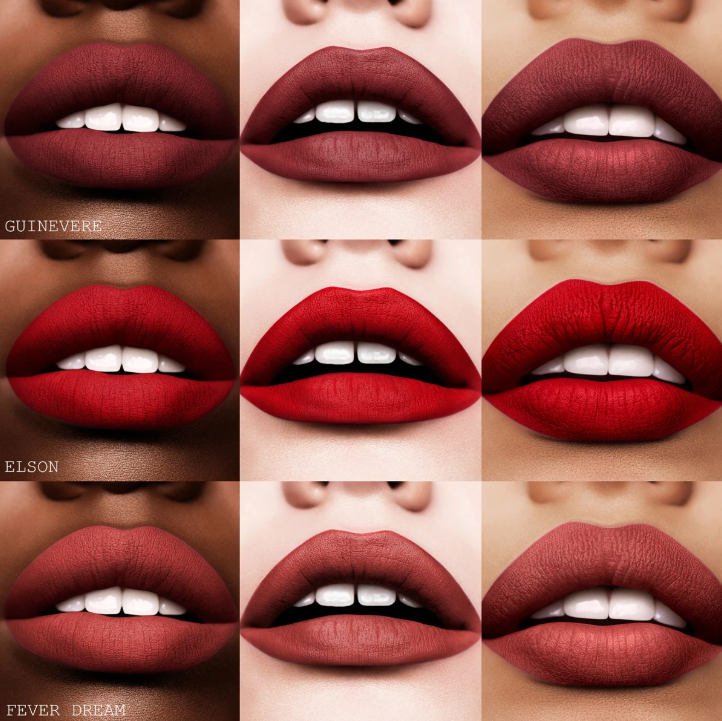 Skinshow V2 Mini MatteTrance Lipstick Trio – Limited Edition – $25.00
Christy Divine bright beige nude
Beautiful Stranger coral rose
Flesh 3 brown rose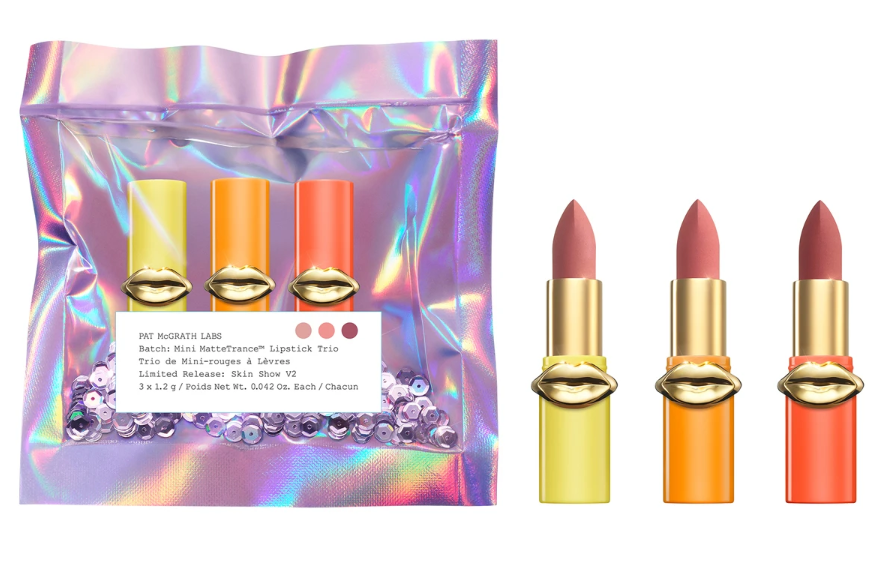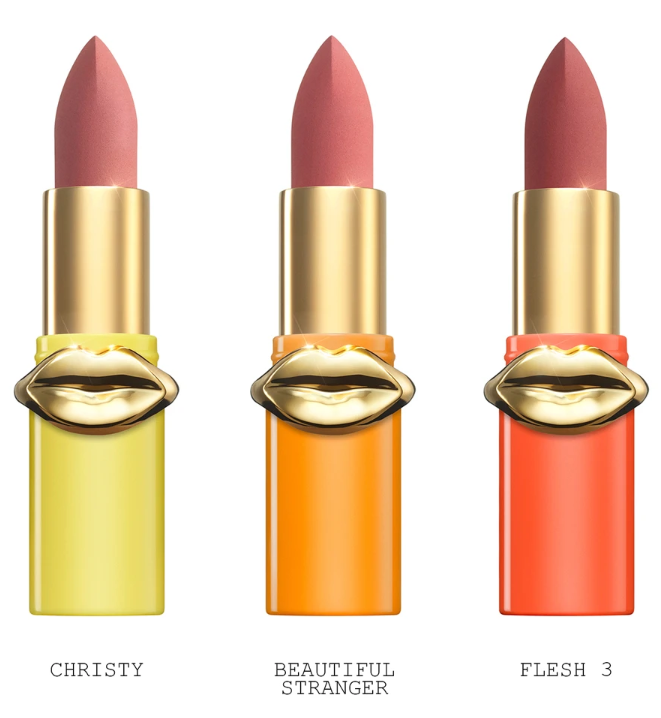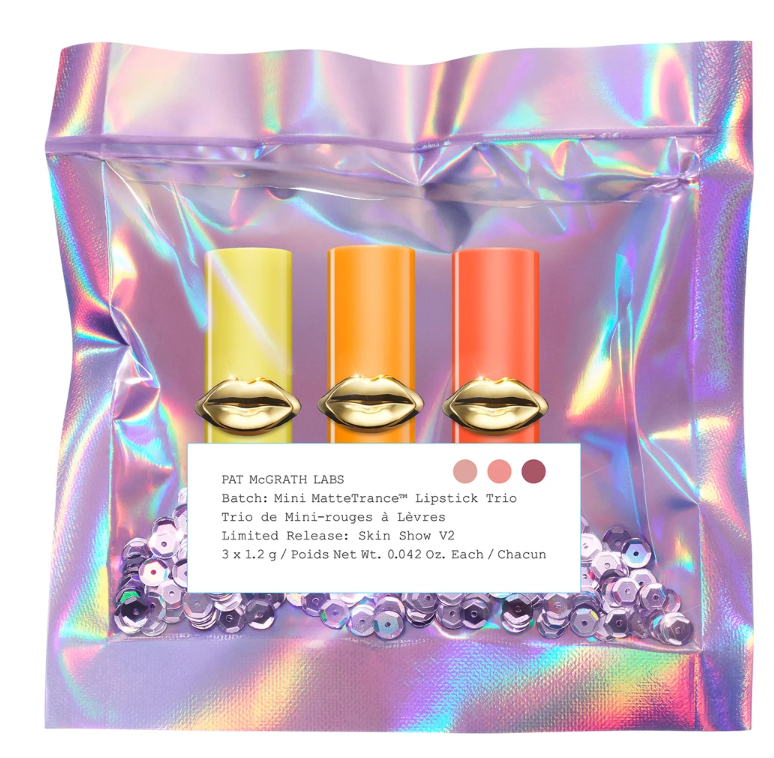 RELATED: PAT MCGRATH GOLDEN OPULENCE COLLECTION FOR LUNAR NEW YEAR 2020
RELATED: PAT MCGRATH STAR WARS THE RISE OF SKYWALKER HOLIDAY 2019 COLLECTION