The inevitable Christmas countdown has begun , and whether you love it or loathe it we can bet you still as excited as us about nabbing a snazzy beauty advent calendar. YVES SAINT LAURENT ADVENT CALENDAR 2019 is coming, Maybe a surprise.
Yves Saint Laurent's upcoming Beauty Advent Calendar 2019 make the countdown to Christmas even more beautiful. The calendar is super-luxury and includes 24 best-selling products. It crosses all categories of the YSL beauty offering including skincare, makeup and fragrance. This is a great opportunity to try out new products from this brand. The value of this calendar is much higher than its cost price, it's an indulgent gift for the beauty lover.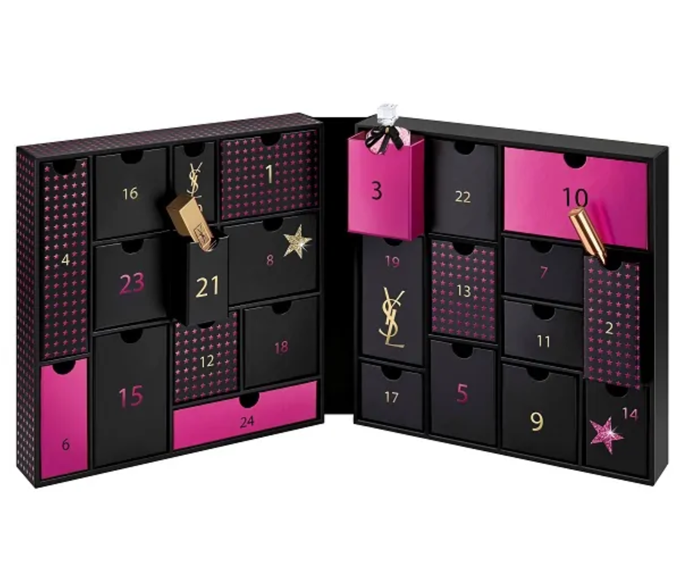 YSL Beauty Calendar 2019
Available – October 30th at Selfridges, Brown Thomas and YSL Beauty
Mini Vernis A Levres no9 – mini
Libre edp 7.5ml
Touche Éclat no1
Top Secrets Instant Moisture Glow 5ml
Touche Éclat Blur Primer 10ml
Dessin Du Regard Eyeliner – mini
Top Secrets Instant Matte Pore Refiner 30ml
Vinyl Couture Mascara no5 – mini
Rouge Pur Couture no19 – mini
Tatouage Couture no1 – mini
Rouge Pur Couture no13 – mini
Mon Parie EDP 7.5ml
Black Opium EDP 7.5ml
Top Secrets Demaq Expres Micel 10ml
Star Charm
Opium EDT 7.5ml
Top Secrets Demaq Bi-Phase 8ml
Rouge Pur Couture no1 – mini
Mascara Volume Effet Faux Cils
Mascara Volume Effet Faux Cils Shock Mascara – mini
La Laque Couture no8
Rouge Volupte Shine no49 – mini
Forever Youth Liberator Serum 7ml
The Curler Mascara – mini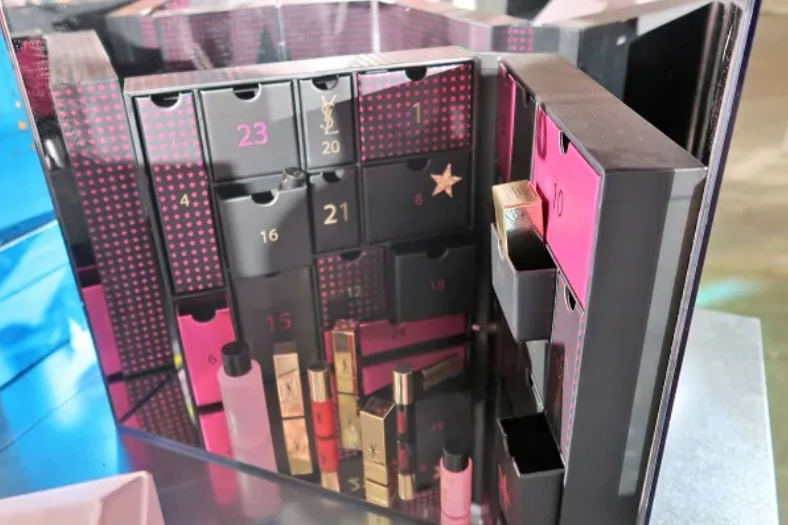 TIPS:
Gone are the days when we'd count down to Christmas with a teeny tiny chocolate that'd disappear in a single bite. Now, everything from stunning scented candles and wonder-serums, to luxe body oils and fragrances that smell so good it's insane are hiding behind those little paper doors – and we are 100% here for them.
Check out our list of beauty ADVENT CALENDAR releases, and be sure to check back as many more are announced. Our heart is growing three sizes just looking at these beauties.
RELATED: List of Yves Saint Laurent Beauty gift with purchase 2019 schedule