Colourpop Cosmetics announces on Instagram that they are going to launch new collection,Colourpop New Strawberry Collection is coming! The brand first dropped a watermelon-inspired Birthday line back in May and is now set to release a Strawberry Collection. I think there will be new products in fruity collections! Strawberry is the most lovely and sweet fruit I think, and this collection gives me the same feeling. The overall look is very pink and tender, beauty who likes dessert can't miss it.
Colourpop New Strawberry Collection
Available -AUGUST 1st 8am PST online at colourpopcosmetics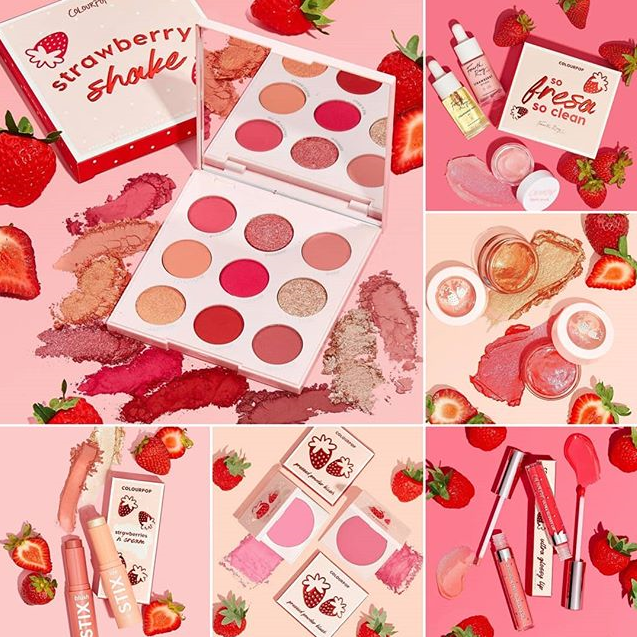 Strawberry Shake Palette – $12
The Strawberry Shake Palette features nine shimmer, glitter and matte shades in silver, gold, red and a whole lot of pinks. There are also two stand alone creamy Jelly Much shimmer eyeshadows available in golden and rose hues.
Strawberries 'N Cream Blush Stix Duo – $14
Lite Stix Star in Brite
Blush Stix in 25/8
Pressed Powder Blush – $8 each
Jelly Much Shadows – $8 each
Strawberry Jam
Strawberry Jelly
Ultra Glossy Lips – $7 each:
So Fresh So Clean:
Strawberry face milk
Strawberry Seed oil
By The Bushel lippie scrub