The holidays are the best time of year to score major deals on makeup—whether you're buying for yourself or your loved ones. Beauty retailers launch limited edition Christmas collection for the holidays every year , This is the most worthwhile thing we have every year. YSL Beauty High On Stars 2019 Christmas Holiday Collection is coming, Let me pay attention to the updates on this page:
Yves Saint Laurent Beauty This year's Christmas collection, called High On Stars, maintains the brand's consistently luxurious design while adding dazzling stars. This collection was designed by YSL Beauté Global Beauty Director Tom Pecheux. This time the design was inspired by YSL's recognizable star motif, which often appears on their shoes and accessories, including wallets, purses, scarves and belts. The attraction of this collection is not only its design, but also the products it contains. Let's learn more!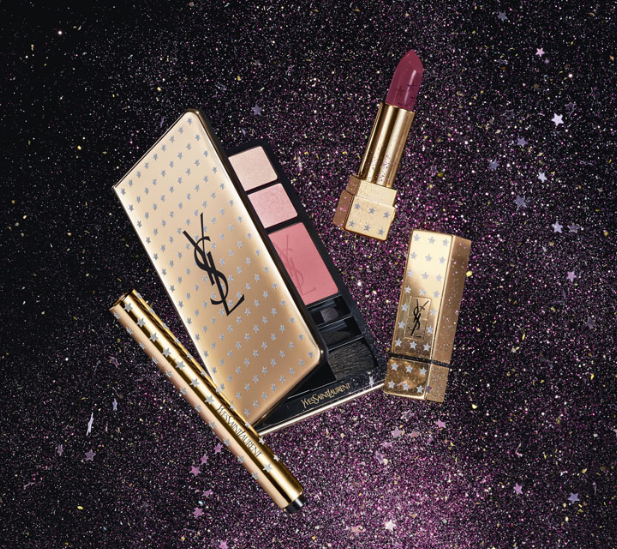 Yves Saint Laurent High On Stars 2019 Christmas Holiday Collection
Available – Now at YSL Beauty
ROUGE PUR COUTURE HIGH ON STARS EDITION – limited edition – A$57.00
The iconic Rouge Pur Couture, re-imagined for the festive period.New limited edition colours captured in the iconic gold outer case with a twist. The outer case is adorned with sparkling silver stars and the bullet within is engraved with little stars.In a single stroke, luxurious and highly pigmented colour dresses the lips, for medium to full coverage with a beautiful satin finish. Natural extracts deliver intense hydration and antioxidant care all day.Presented in iconic couture jewel-like packaging, Rouge Pur Couture delivers edgy style and ultimate-feminine strength.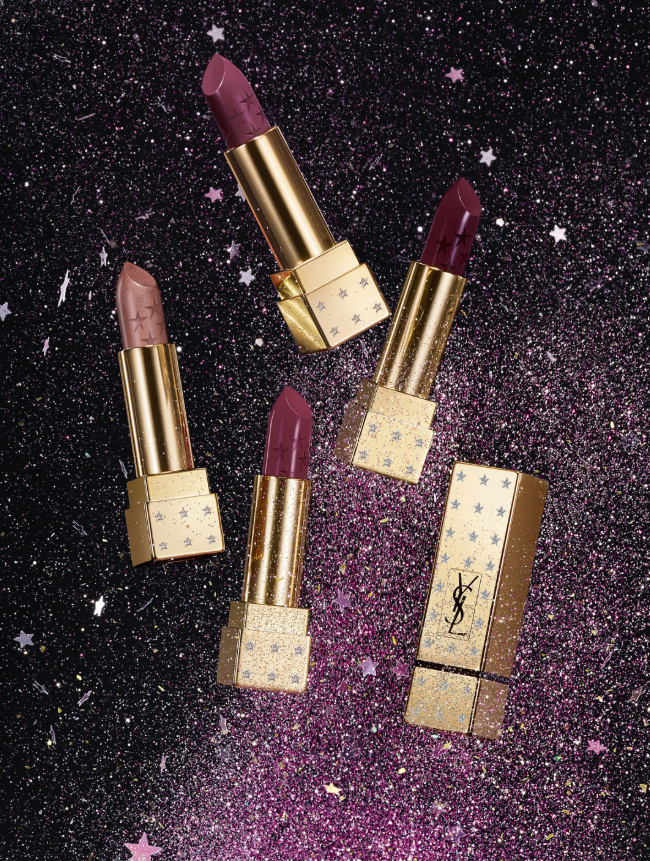 Available in 7 shades:
01 – Le Rouge
13 – Le Orange
52 – Rouge Rose
95 – Dazzling Carmin
97 – After Prune
98 – Rosewood Star
340 – Or Cuivre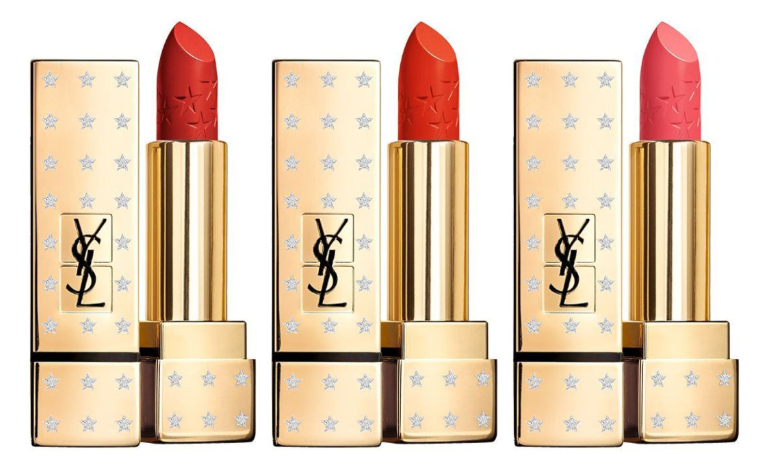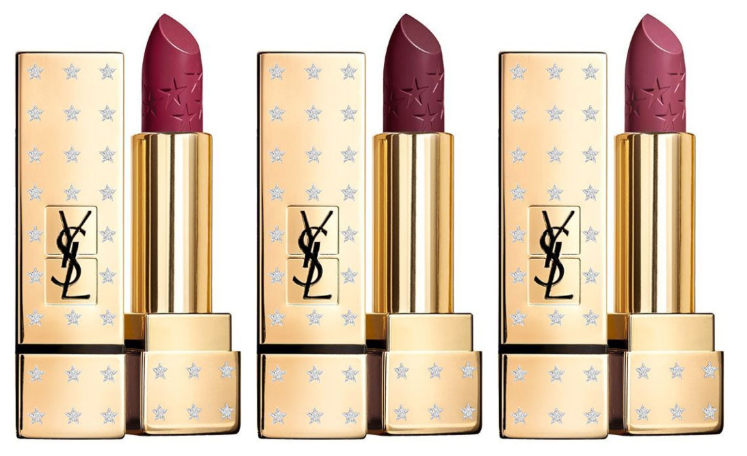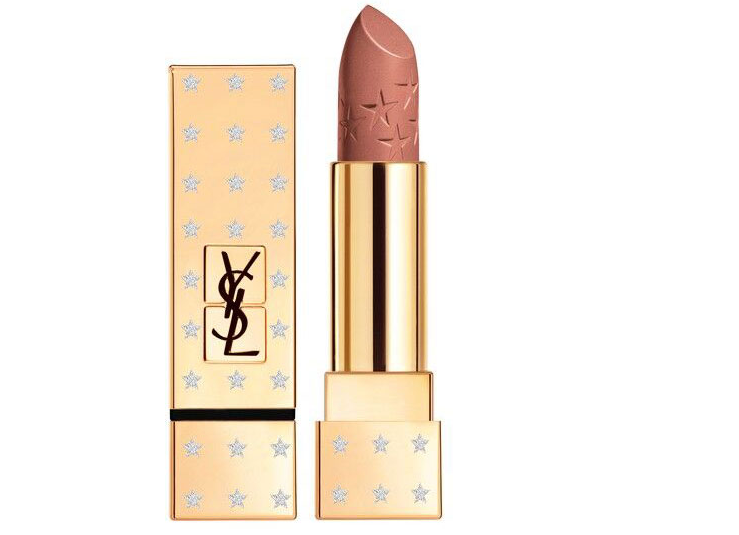 FACE AND EYE PALETTE HIGH ON STARS EDITION – limited edition – A$135.00
It is the special limited edition take on YSL's iconic Couture Palette. Now in a starry gold metallic case, the palette combines four sparkling eye shadows, two highlighters, and one creamy blush.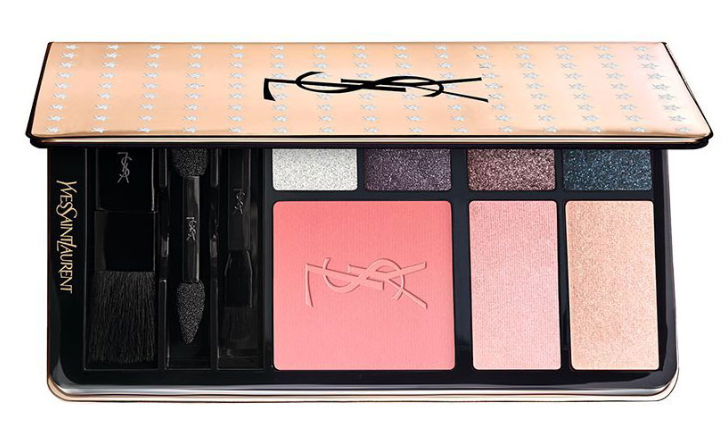 LE CUSHION ENCRE DE PEAU HIGH ON STARS EDITION – limited edition – A$93.00
Absolutely high on stars, be the resplendent star of the night for your holidays! Discover the new starry limited edition of Cushion Encre de Peau – High on Stars. This luxurious medium-coverage liquid foundation can be used as a standalone product, or as a top-up for skin that looks luminous all day. Use alone, or on top of your Fusion Ink foundation for a fresh, matte finish. Le Cushion Encre de Peau can also be used on top of Le Teint Touche Eclat to achieve a luminous, full coverage finish.
Shades:
20 Beige
10 Dazzling Shimmer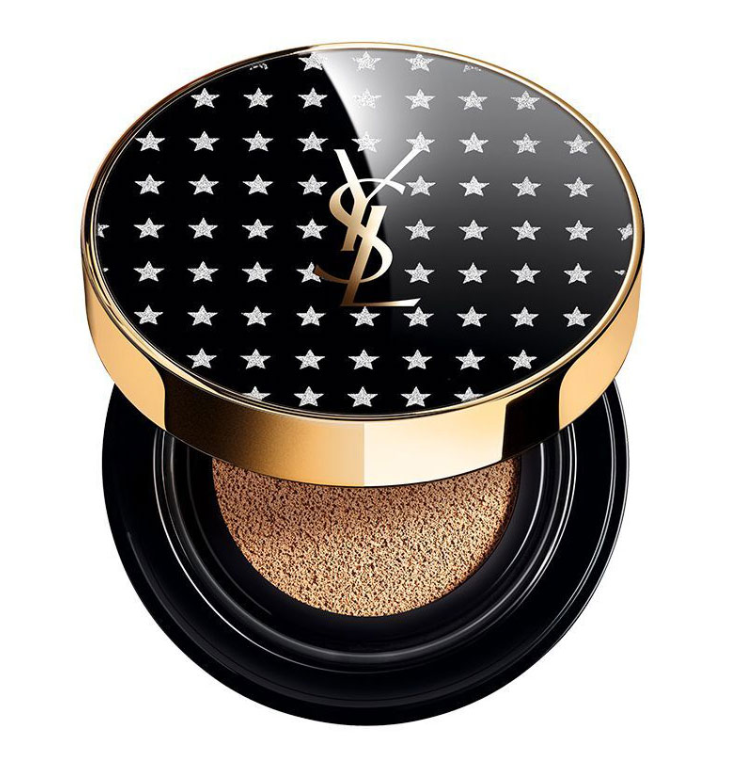 TOUCHE ÉCLAT HIGH ON STARS EDITION – limited edition – A$70.00
The beauty secret of the world's top makeup artists and models, and the single beauty essential nobody should be without. Touche Éclat is the original must-have for a radiant, flawless face with a natural, luminous finish.
With a few strategic strokes erase dark circles, fine lines and signs of fatigue. This award-winning highlighted is powered by the radiance-boosting Luminocaptide Complex, so you look rested and refreshed—even if you've been up for hours. Sleek and sophisticated, it discretely slips into a makeup bag for quick touch-ups and buildable sheer to medium coverage, anytime.
The famous radiance boosting pen gets a limited edition makeover full of sparkling silver stars adorning its iconic gold outer case. Absolutely High on stars.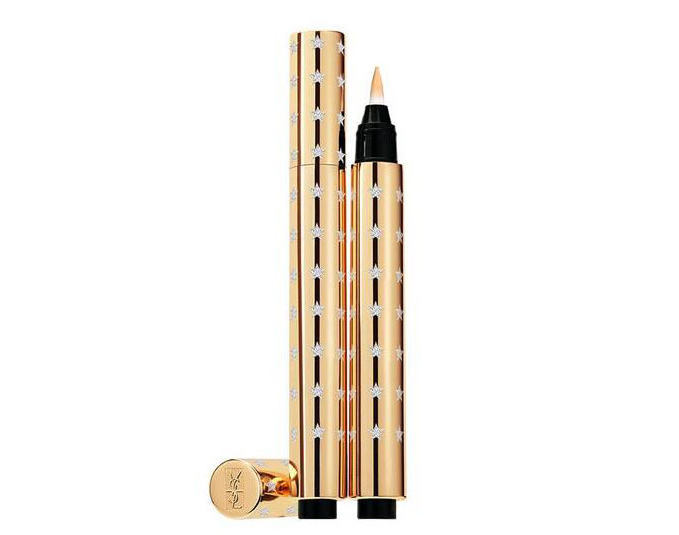 Shades:
01 Rose Lumiere
02 Ivoire Lumiere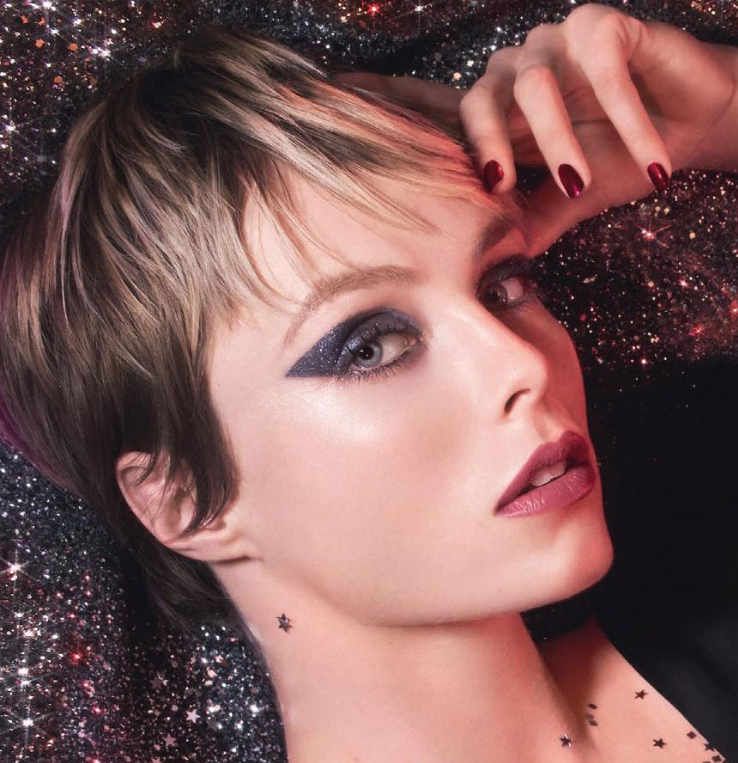 TIPS:
We're making our list and we're checking it twice, because it seems every beauty brand is getting into the holiday spirit this season, and we're just trying to keep up! With themed drops from Kat von D, Givenchy, YVES SAINT LAURENT, Tom Ford,Fenty Beauty, Tarte, and so many others, our own stockings are stuffed as much as we're shopping for the people on our list. Check out our list of 2019 holiday makeup and beauty releases, and be sure to check back as many more are announced. Our heart is growing three sizes just looking at these beauties.
RELATED: YVES SAINT LAURENT BEAUTY Advent Calendar 2019
RELATED: List of Yves Saint Laurent Beauty gift with purchase 2019 schedule