The holidays are the best time of year to score major deals on makeup—whether you're buying for yourself or your loved ones. Beauty retailers launch limited edition Christmas collection for the holidays every year , This is the most worthwhile thing we have every year.
YSL New Rouge Pure Couture Holiday 2020 will launch two new lip lines, The Slim Glow Matte and Rouge Pure Couture Vernis Water Stain.
Official Release Date:
Japan Launch Date – 27 November 2020
U.S. / UK Launch Date – TBA 2020 at YSL Beauty | Escentual, Nordstrom, Sephora, John Lewis, Selfridges, Douglas, Harrods
Brand Description:
Rouge Pure Couture The Slim Glow Matte – New – $39.00
The line will be released in 12 shades in a nude range, which emphasize the natural beauty of the lips and create a sense of color coming from the inside. The lipsticks are formulated with the finest mother-of-pearl to match the skin tone for a matte finish with a radiant effect from within.
SHADES:
No.202 Insurgent Red: Brick brown
No.203 Restricted Pink: Glossy Dusty Rose
No.204 Private Carmine: Sensitive Carmine
No.205 Secret Rosewood: Secret Burgundy Brown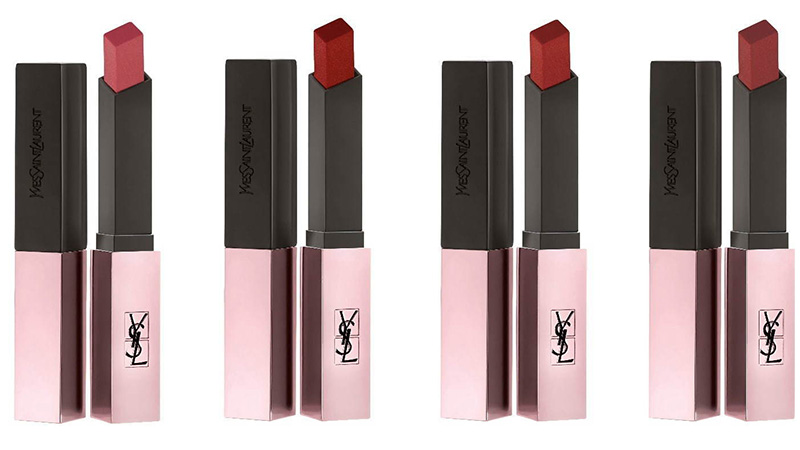 No.207 Illegal Rosie Nude: Enchanting Rosewood
No.209 Fertiful caramel: Mellow caramel nude
No.210 Nude Out of Line: Sophisticated beige nude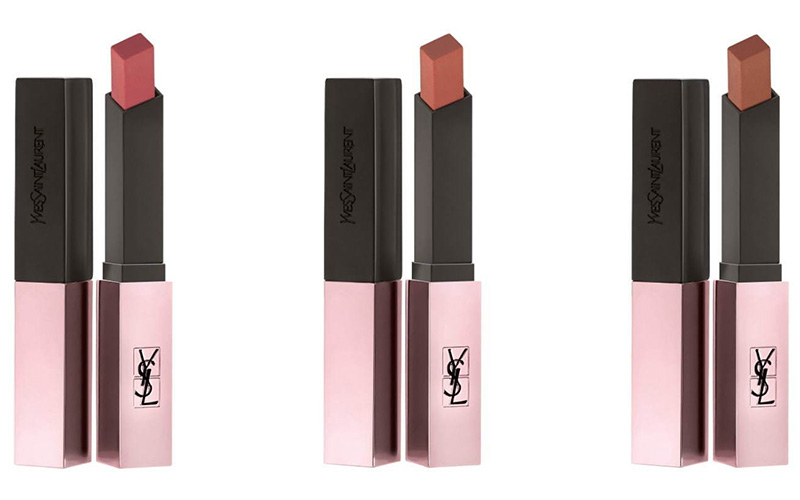 No.211 Transgressive Cacao: Fragrant cacao brown
No.213 Notaboo Chile: Forbidden Spicy Chile
No.214 Irisit Orange: Longing for terracotta nude
No.215 Andy Disc Rose Caramel: Camel Brown with a higher rank
Rouge Pure Couture Vernis Water Stain – New – $38.00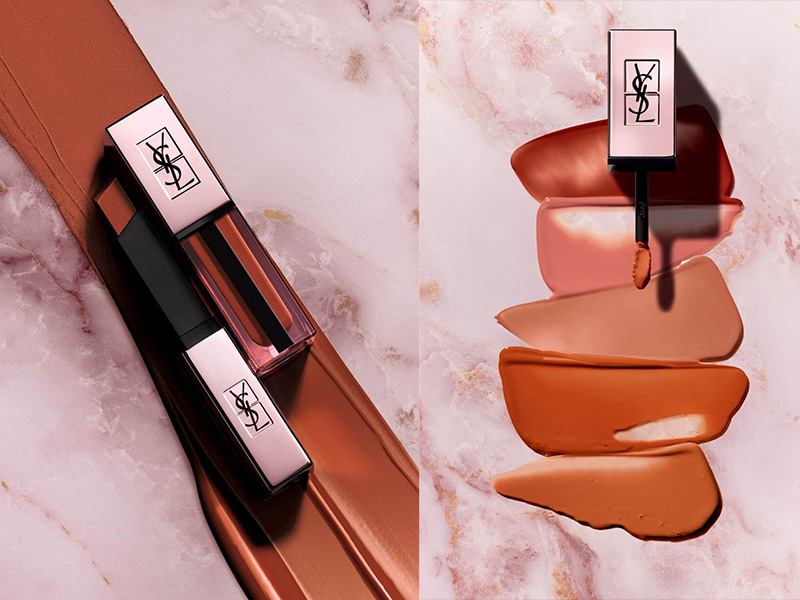 A water-enriched, lightweight stain that comfortably drenches lips in brilliant, high-shine color that feels fresh and non-sticky.
SHADES: 202, 203, 204, 205, 207, 2011, 2013, 2014,2015