Over the years, Target has developed one of the most awe-inspiring beauty sections of any big-box retailer. In addition to aisle upon aisle of drugstore favorites, the store has become a convenient way to discover up-and-coming brands, not to mention products clearly and conveniently marked as clean and Black-owned to help people find exactly what they want.
Target Corporation (NYSE: TGT) and Ulta Beauty announced a strategic, long-term partnership to transform the beauty landscape with Ulta Beauty at Target.
Target and Ulta Beauty, two trusted retail leaders that excel in curation, omnichannel engagement and guest-centric experiences, will together create a new way for beauty enthusiasts to discover exciting prestige brands.

"The durable strategy we have built has made Target a top retail destination. The ease and convenience of our stores and fulfillment services provide broad reach and relevance for the curated brands our guests love," said Brian Cornell, chairman and CEO, Target.
"In partnership with Ulta Beauty, a company that shares our deep guest focus, we are able to expand our growing beauty business with new, exciting brands, an immersive experience, and loyalty benefits to transform how our guests shop for all their beauty needs."
The partnership stands to benefit both retailers as the coronavirus pandemic upends shopping habits and more people try to minimize potential exposure to the virus through one-stop shopping.
COVID has dampened sales of lipstick as people wear masks, but the skincare business has enjoyed stronger sales. Both companies should increase their customer base.
The partnership brings Ulta Beauty's best-in-class beauty authority to millions of guests who love the ease and convenience of Target's one-stop shopping experience.
It also provides beauty brands an opportunity to expand and grow in a new, industry-leading omnichannel retail experience.
Together, Ulta and Target have 100 million loyalty program members—Ulta is responsible for about a third—and shoppers will obtain Target Circle and Ultamate rewards from Ulta Beauty at Target purchases.
Ulta will have the chance to attract a portion of the 30 million consumers that flock to Target weekly to its rewards program and, once it attracts consumers to its rewards program, they tend to stay within its universe. Around 95% of its transactions include the rewards program.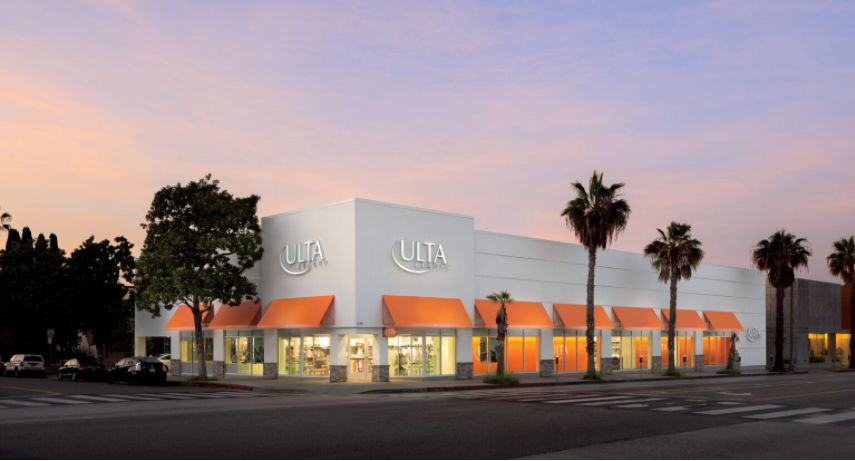 Jani Hali, founder of investment research firm Jane Hali & Associates, points out a key challenge that Target and Ulta will face is securing high-end brands for the Ulta Beauty at Target selection.
For high-end brands, concerns linger that being a part of a commodity environment will degrade their positioning. At its founding three decades ago, prestige beauty was principally an aspiration for Ulta, and management's tenacity and the chain's progression ultimately convinced the likes of Estée Lauder and L'Oréal to sell their prestige brands at Ulta stores.
This year, Ulta Beauty at Target in-store shops will enter more than 100 Target locations. They will feature over 40 indie and established prestige makeup, skincare, fragrance and haircare brands in 1,000-square-foot spaces.
The stock market reacted warmly to the deal, and most analysts hailed it as a win-win for Ulta and Target.
Both Target and Ulta index highly for gen Z beauty shoppers, and their combined effort could turn Target into leading beauty destination for those shoppers for years to come.
Based on sales per square feet figures for Target and Ulta, Stephanie Wissink, an equity analyst at Jefferies, estimates that an individual Ulta Beauty at Target in-store shop could generate $400,000 in yearly revenues, putting the annual turnover for 100 in-store shops at $40 million.
Both companies may be able to further encroach on traditional department stores like Macy's which had seen cosmetics sales erode even before the pandemic as big box stores modernized their beauty sections, and as specialty cosmetics chains like Sephora and Ulta expanded rapidly.
---
You can check the details by clicking the following links.