Ulta Beauty offers 2X Bonus Points on all purchases in your birthday month. Plus if you are signed up to receive Ulta Beauty emails or have the Ulta Beauty mobile app, Ulta will send you a coupon for a free pretty present just for you! Platinum and Diamond members will receive an extra birthday surprise in addition to these gifts. Now you can have your cake and bonus points too!
Ulta Beauty Birthday Gift 2021
January 2021
The January 2021 Ulta Beauty birthday gifts is Lancôme Advanced Génifique Sheet Mask.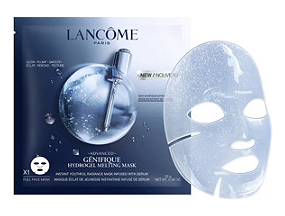 Lancôme Advanced Génifique Hydrogel Melting Rejuvenating Sheet Mask is a hydrogel sheet mask that gives skin instant radiance, smoothness, and plumpness in as little as ten minutes.
February 2021
The February 2021 Ulta Beauty birthday gifts is Dermalogica Daily Microfoliant.
Polish away dull uneven texture and achieve brighter, silky-soft skin with Dermalogica's holy grail – Daily Microfoliant.
March 2021
The March 2021 Ulta Beauty birthday gifts is Mario Badescu Facial Spray With Aloe, Herbs and Rosewater.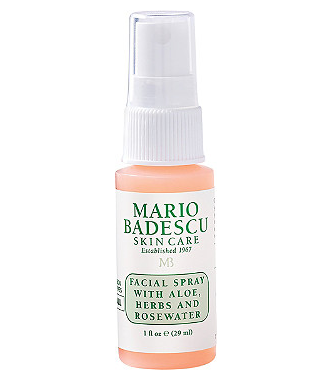 Whether spritzed for a hydrating boost or midday pick-me-up, this cult-favorite face mist helps revive dehydrated skin with a dewy glow anytime, anywhere. A floral infusion of Aloe, Rose, and Gardenia boosts the complexion – leaving skin radiant and re-energized.
Last Year's Ulta Beauty Birthday Gift
JAN 2020 – Estée Lauder Deluxe ANR Recovery Complex II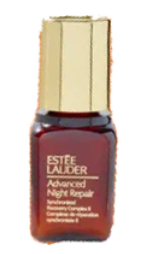 FEB 2020 – Benefit BADgal BANG! Volumizing Mascara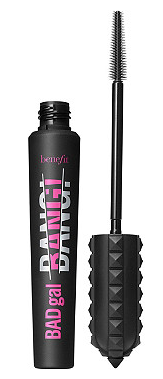 MAR 2020 – Bliss Micro Magic skin-renewing Scrub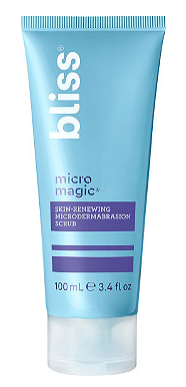 APR 2020 – IT Cosmetics Confidence In A Gel Moisturizer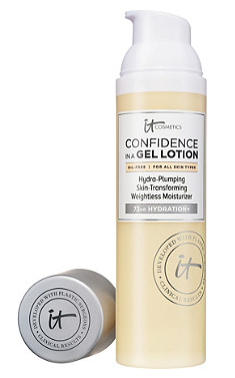 MAY 2020 – Bliss Micro Magic or IT Confidence in a Cream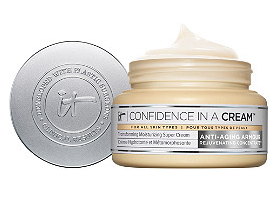 JUN 2020 – Lancôme Advanced Génifique Anti-Aging Serum
JUL 2020 – NARS Blush Orgasm X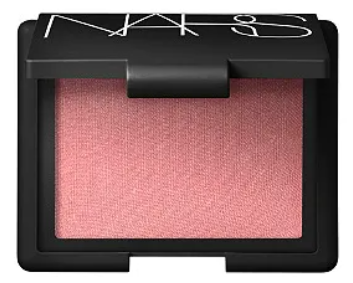 AUG 2020 – Lancôme Advanced Génifique Anti-Aging Serum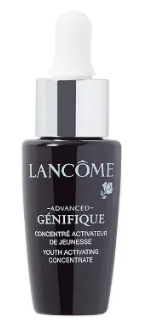 SEP 2020 – Lancôme SPF 50 Primer & Moisturizer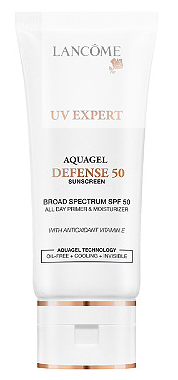 OCT 2020 – Tarte Lights, Camera, Lashes Mascara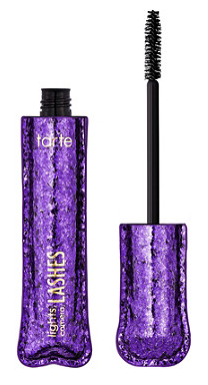 NOV 2020 – bareMinerals Skinlongevity Long Life Herb Serum

DEC 2020 – Lancôme Lash Idôle Lifting & Volumizing Mascara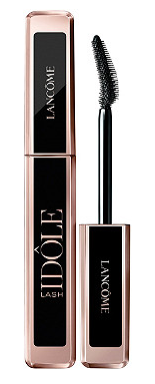 Ulta Beauty Birthday Gifts 2019
January 2019 Ulta Beauty Collection Perfect Pair Eyeshadow Set.
February 2019 NYX Lip Lingerie Liquid Lipstick Lipli20 in French Maid.
March 2019 IT Cosmetics Confidence in a Cream Transforming Moisturizing Super Cream.
April 2019 tarte Tarteist Quick Dry Matte Lip Paint in Pillow Talk, Get It, or Homeslice.
May 2019 Lancome Cils Booster XL Enhancing Mascara Base.
June 2019 Lancome Advanced Génifique Hydrogel Melting Sheet Mask.
July 2019 Lancome Monsieur Big Mascara
August 2019 Benefit Cosmetics Hoola Matte Bronzing Powder.
September 2019 NARS Lipstick in Pout Toujours
October 2019 Living proof. Perfect Hair Day dry shampoo
November 2019 MAC Cosmetics Mini Lipstick in Velvet Teddy
December 2019 tarte Maneater Volutuous Mascara
FAQ About Ulta Beauty Birthday Gift
How to get your 2021 ulta birthday gift?
To get your birthday gift, you must sign up to become an ultimate member and provide your birthday (day & month) in this section. During the month of your birthday and sometimes the morning of your birthday, you will receive an email from ulta containing a barcode to claim your gift.
To claim your birthday gift online:
This year, ulta gifts can now be claimed online unlike in years past. Here's how to claim your birthday gift:
To claim your birthday gift online:
Visit the birthday gift product page.
Add the gift to your basket. The retail will show in your basket.
Once your coupon is applied to your shopping cart, your gift will turn free.
Note: Failure to apply the coupon code will result in a charge of the retail value.
To claim your birthday gift in-store:
Go to an ulta beauty store and provide your loyalty card to the sales associate at the checkout counter. Or provide your phone number to assist them in looking up your account.
Let the associate know that you're there to claim your 2021 ulta gifts.
Your gift does not have to be claimed on your birthday. The email containing your birthday coupon will provide the barcode and expiration date.
What is the Free Birthday Gift From Ulta?
Ulta gives every UltaMate Rewards member two birthday gifts and Platinum/Diamond members get 3 gifts. The main Ulta Beauty Birthday Gift changes every month. Your gift is based on the month you were born. View the calendar above to see your gift. All members get 2x points all month long. Platinum and Diamond members also get a $10 coupon for their birthday!
Can I Change my birthday with Ulta?
If you did not enter it when you created your account, you can log into your Ulta account and update your info to include your birthday online. For those who need to change the birthdate listed online, you will need to contact customer service. While you can initially enter a date online, you cannot change it without assistance once a birthdate has been entered.
Why didn't I Get an Ulta Beauty Birthday Gift Coupon?
Ulta has two processing dates, the 1st and the 15th. People with recent purchase history always process on the 1st. Those with new accounts or without recent history have until the 15th to make a purchase for the second batch. You will not get an offer if you do not have recent purchase history. If you have recent history and do not receive an offer, check your spam folder. Contact customer service to issue a manual code if it is not in there.
How Can I Get an Ulta Beauty Birthday Gift Coupon if I Do Not Receive One on Time?
If you miss the deadline for Ulta Birthday gift coupons on the 15th, contact customer service. Ask if they'd be willing to issue a single coupon outside of the batch. If you do not have recent purchase history, you will need to make a purchase before a coupon can get issued. While they have been known to do this within the birth month, they will not do this once the birth month has passed.
Do I Need a Coupon For the Ulta Birthday Gift?
Yes, a coupon is required. As long as you have an active UltaMate Rewards account with recent account activity, you will trigger an offer.
When Will I Get My Free Ulta Beauty Birthday Gift Offer?
As long as you have recent purchase history on your account, your redemption email should arrive on the first day of your birth month. Scroll up for directions if you do not have recent purchase history on your account.
How Do I Redeem my free Ulta Beauty Birthday Gift?
Bring the coupon emailed on the first day of the month into your Ulta Beauty store before it expires at the end of the month. Redeem it for the gift listed on the coupon.
How Does Ulta Birthday Gift Work?
Those who qualify will receive an email with the coupon code(s). Take the coupon to your local Ulta during your birth month to redeem the gift listed. For the Ulta Platinum/Diamond $10 coupon, you can redeem that in store on online during your birth month. Make sure you activate your 2x birthday points offer before shopping.
What is the Ulta $10 Birthday Coupon?
It is an extra Ulta Birthday Gift for Platinum and Diamond members. If you qualify for $10 Ulta Birthday Gift coupon, it will arrive with the main offer. This coupon has very few exclusions. Read Everything You Need to Know about Ulta Coupons for more details on this unique coupon or if you have questions on another type.
How Do I Get 2x Points All Month For My Birthday at Ulta Beauty?
Ulta Birthday Points used to be automatic. Members now have to activate the offer. From the 1st through the end of the month, you will get 2x birthday points at Ulta Beauty if you do.
Sephora Birthday Gifts Vs Ulta Beauty Birthday Gifts. Which Are Better?
The answer is of course subjective. Two benefits Sephora has over Ulta is members get to choose their gifts from a lineup of three or four depending on rewards level whereas Ulta members get gifts assigned by birth month. All of the main Sephora gifts also have a minimum of two products, but Ulta only offers one. When it comes to higher tiers, I think Ulta has the advantage. Not only does the higher tier gift option for Quarter one at Sephora only have one gift (and there were times when it did last year as well), but it is not the highest value gift.
There is no real birthday bonus for top tier members other than an extra choice, which costs members an item in quarter one. At Ulta, Platinum and Diamond members get a $10 birthday coupon to spend on anything. I'd say get presents from both Ulta and Sephora, but it is clear to me that Sephora birthday gifts are better for the entry rewards tier while Ulta birthday gifts are better for the higher rewards tiers.
If your birthday comes later in the year, be sure to bookmark this page and check back when it comes. I'll update this page once Ulta Beauty posts the birthday gift of the new month.