There are lots of vegan mascara options at Ulta. From classic black and brown to bold colors and even waterproof mascara too.
Ulta, in my mind, was some kind of mystical mecca I never ever wanted to leave. Flexibility in price point is still one of my favorite things about Ulta, and this fun rundown of the best mascaras currently available at the retailer is the ultimate proof.
Keep scrolling! I'm sharing 6 of the best mascaras at Ulta.
Best Waterproof
Too Faced's iconic hourglass-shaped brush unlocks the volumizing formula that thickens, lengthens, and curls for extreme volume and dramatic lashes. One coat and lashes are full, defined, and stretched to unbelievable lengths. Two coats and lashes look even more luscious, curled, and dramatic. Three coats and you've achieved the most intense, voluminous, waterproof lashes possible!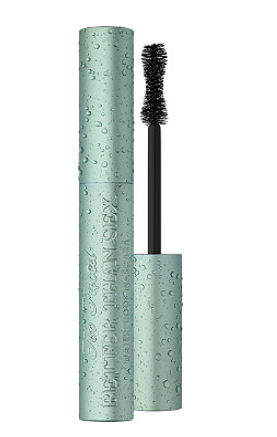 Best For Dark Pigment
Urban Decay Cosmetics Perversion Volumizing Mascara
Urban Decay Perversion Volumizing Mascara has a creamy, full-bodied texture that never gets brittle or clumpy, in the deepest, blackest black pigment imaginable to create feathery-fanned out, longer lashes.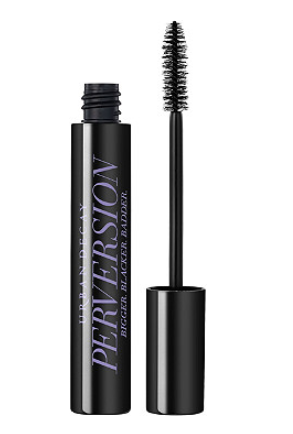 Best For Thickening
Benefit Cosmetics BADgal BANG! Volumizing Mascara
BADgal BANG! 36 HOUR* FULL-BLAST Volumizing Mascara creates MASSIVE volume without weighing down lashes! The gravity-defying formula contains aero-particles, one of the lightest known materials derived from space technology.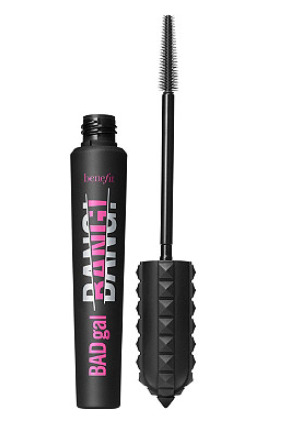 Best For False Lash Effect
Too Faced Better Than Sex Volumizing Mascara
Too Faced's hourglass-shaped brush was designed after discovering the bust-waist-hip ratio of an iconic silver screen blonde bombshell held the secret to the perfect brush silhouette that separates, coats and curls each lash to voluptuous perfection. One coat of the carbon black formula and lashes are full, defined, and stretched to unbelievable lengths.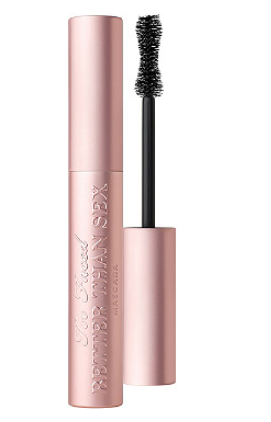 Best For Nourishing
Tarte Lights, Camera, Lashes 4-in-1 Mascara
Tarte's Lights, Camera, Lashes 4-in-1 Mascara has been a cult classic for over a decade, this best-selling vegan mascara lengthens, curls, volumizes & conditions, acting like a push-up bra for your lashes. It won't clump, flake, or trash your lashes.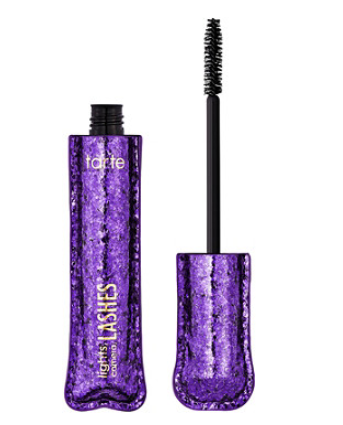 Best For Strengthening
It Cosmetics Superhero Elastic Stretch Volumizing & Lengthening Mascara
Give your lashes superhero powers with this game-changing mascara that's clinically tested to give lashes super volume, super length and super elastic stretch in just one coat! Developed with plastic surgeons, IT Cosmetics Superhero Elastic Stretch Volumizing & Lengthening Mascara thickens and separates eyelashes to create the look of longer lashes and a full lash line.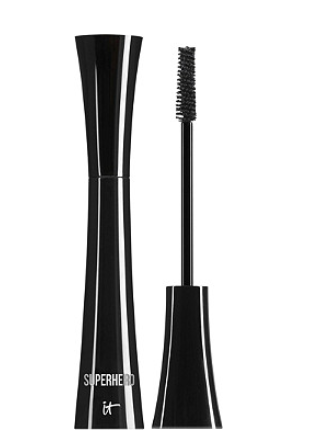 Frequently asked questions
Are there any vegan waterproof mascaras at Ulta?
Yes! COVERGIRL and Smashbox are both owned by parent companies that are not cruelty-free. Some people don't want to support cruelty-free brands in that position.
Are any of the mascara's at Ulta labeled vegan that are not actually vegan?
Unfortunately, a few are. The product page for the ColourPop BFF Mascara states that all shades are vegan, but ColourPop has confirmed that this is not true.
Are all the vegan mascara options at Ulta also cruelty-free?
Unfortunately, no. There are some mascaras stocked at Ulta that have a vegan formula, but the brand who makes it is not cruelty-free.
---
You can check the details by clicking the following links.