If you're obsessed with shiny lip makeup, Pat McGrath's forthcoming The OpuLUST Gloss can meet your needs. The OpuLUST Gloss coats the lips in multidimensional sparkle, seamlessly gliding onto the lips in 8 shades. These well-designed and selected shades are enough to attract attention. It has a luxurious formula combined with unique innovative technologies to create a long-lasting glamorous look. If you are interested, check out the details below!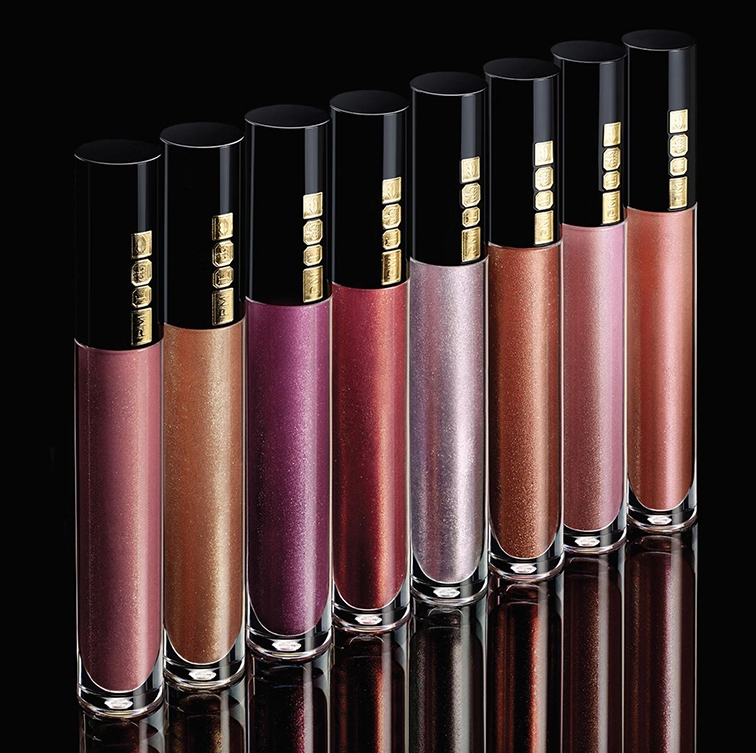 Pat McGrath New OpuLUST Gloss For Spring 2020
Available – JANUARY 31ST at Noon PST online at patmcgrathreal / FEBRUARY 6th at Retailers
The world's most legendary Makeup Artist, Pat McGrath, unveils her newest gloss evolution: OpuLUST: GLOSS™. Combining the thrills of lascivious lustre with pulse-pounding passion, this new formulation adorns lips in sparkling, iridescent opulence, evoking endless pleasure and glitterati glamour.
Divinely plush, the formula's innovative Emollient Matrix Technology ensures a lightweight feel, producing a sparkling, glass-like finish with otherworldly opacity. It seamlessly glides onto the lips to deliver silky-smooth tack-free application.
"I cannot wait to see beauty addicts everywhere turn their lips on with these luridly luxe glosses. Prepare to soothe, smooth and outshine the stars with the astral overload and diamond-sparkle intensity of this dazzling formulation, and opulently alluring out-of-this-world shades," says McGrath.
OPULUST:GLOSS™ – $30.00
LAVENDARING – Platinum lilac with iridescent pink sparkle
DREAMSCAPE – Golden bronze with iridescent pink sparkle
BRONZE SEDUCTRESS – Bronzed amber with copper and pink sparkle
CORALIAISON – Pale peach with golden pink sparkle
VENOMISTRESS – Rich rose with lilac and pink sparkle
UNDER YOUR SPELL – Pale mauve with iridescent lilac and pink sparkle (PMG Exclusive)
NAKED ROSE – Bronzed rose with gold and pink sparkle (PMG Exclusive)
GLOWING GARNET – Golden ruby with gold sparkle (PMG Exclusive)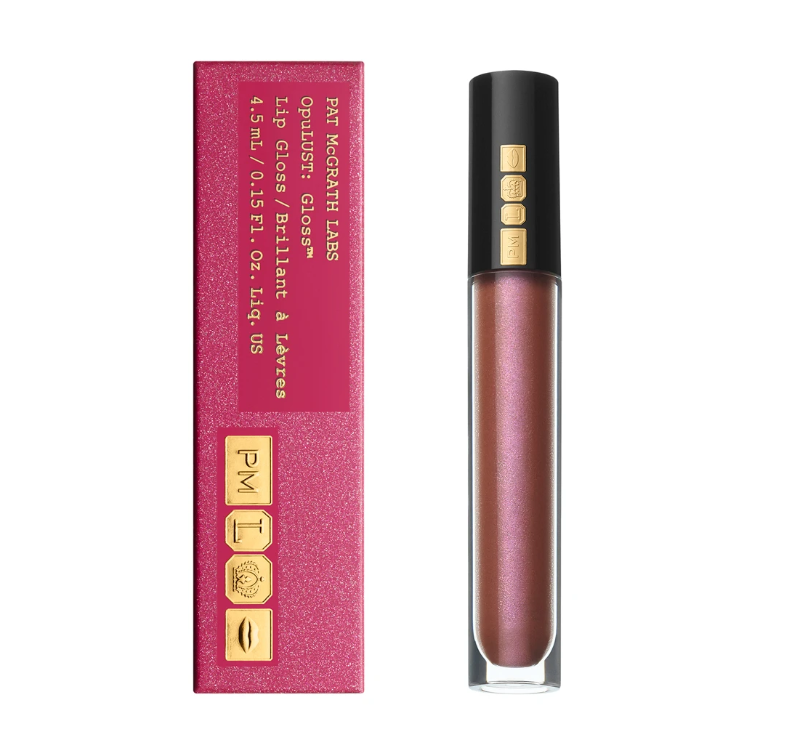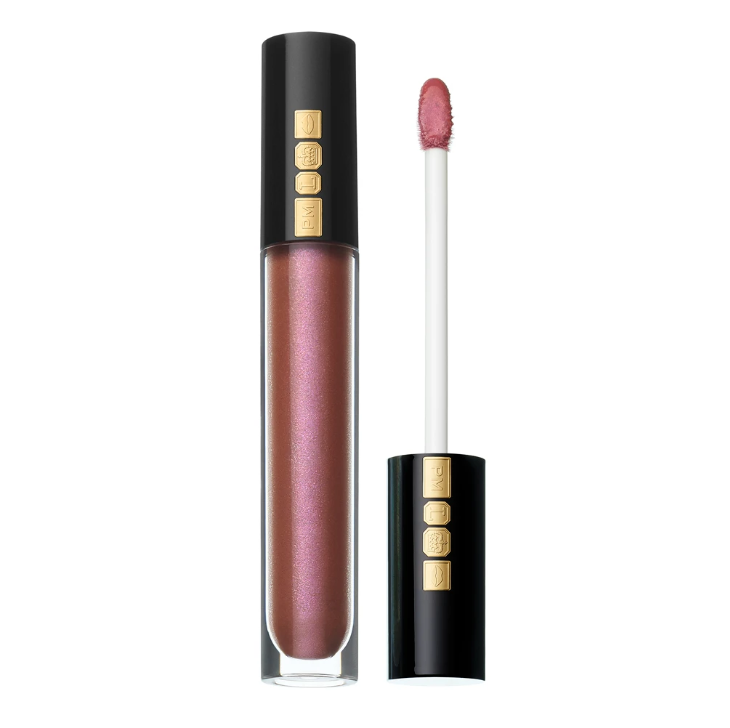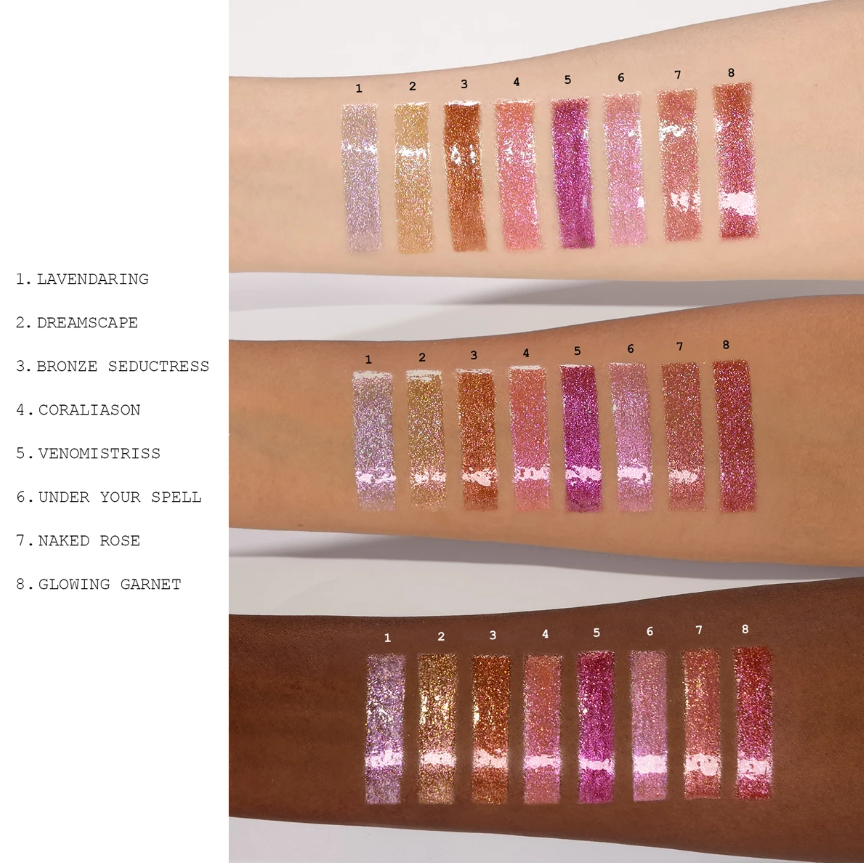 RELATED: PAT MCGRATH GOLDEN OPULENCE COLLECTION FOR LUNAR NEW YEAR 2020
RELATED: PAT MCGRATH MINI MATTETRANCE TRIOS FOR SPRING 2020 AVAILABLE NOW