Kylie Cosmetics Sailor Summer Collection was posted up today by the kyliecosmetics on Instagram. the whole Collection is launching on the 31st of August, and the whole collection has a sailor theme with the cutest nautical vibe across the packaging and products too.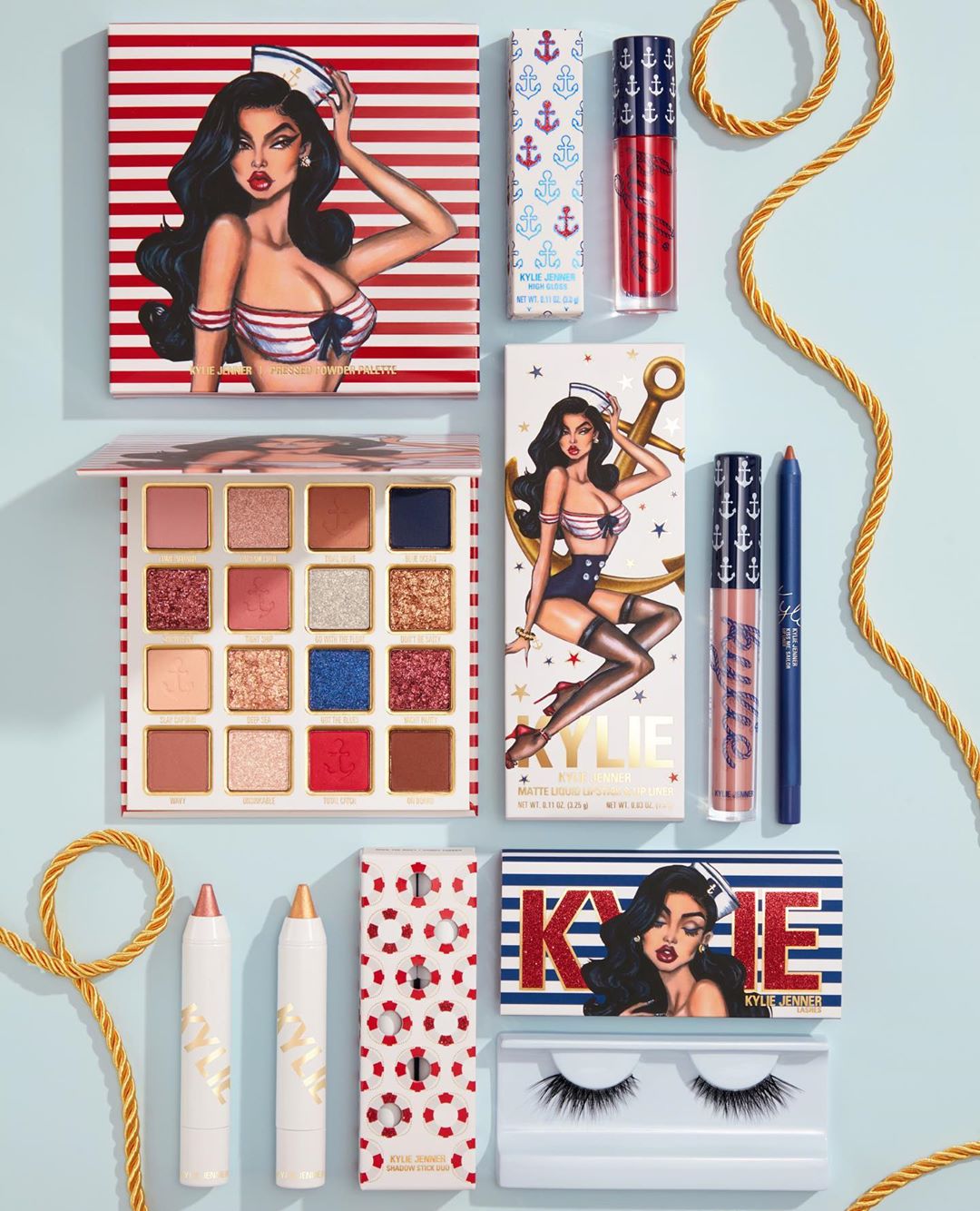 there's five different products within the collection, and these prices is following:
Matte Lip Kit – "Kiss Me, Sailor" $29⁠⠀
High Gloss – "Private Island" $16⁠⠀
Lashes – "Shady" $18⁠⠀
Shadow Stick Duo – $18⁠⠀
Sailor Palette – $44⁠⠀
Sailor Collection Bundle – $115
Can Kylie Cosmetics drop a new collection without a lip kit? For this year's summer collection, Kylie has decided to go for a beautiful neutral nude shade in the colour "Kiss me Sailor".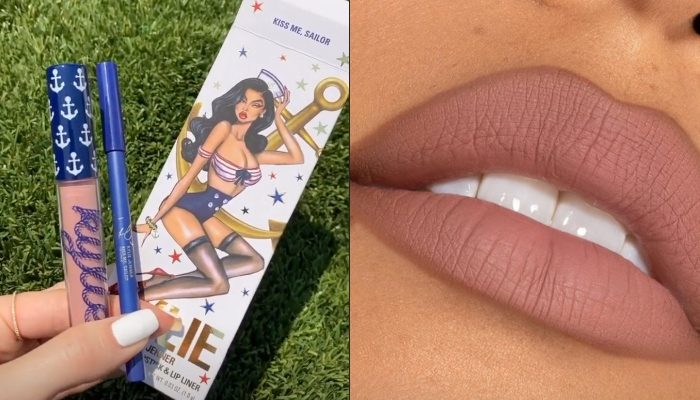 Kylie Cosmetics is coming out with lashes For the first time ever! This strip lash is designed to extend and lift the shape of your eye. Fun fact: Kylie's best friend and makeup artist Makeup by Ariel helped design this pair of lashes.
Next up is the eyeshadow palette. There are 16 gorgeous shades to choose from and we're absolutely loving the colour story going on here. You've got your warm and cool toned neutrals mixed in with a few pops of colour, including blue, gold and red. The palette also comes with a mirror, making it perfect for on the go.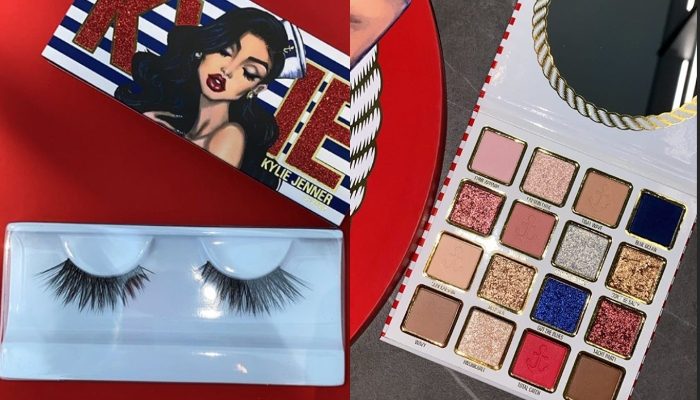 Another new product for Kylie Cosmetics is the shadow sticks. There are two shades to choose from, a gold colour named "Sandy Cheeks" and a bronze tone called "Rock the Boat".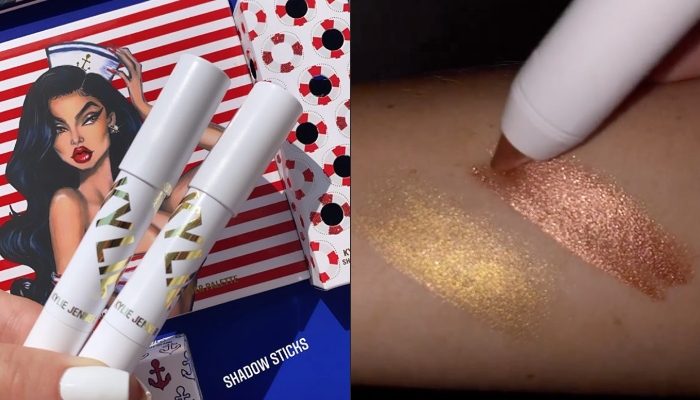 To get you ready for summer, the final part of this collection is the new High Gloss shade. It's called "Private Island" and as you can see, it looks like a cherry red colour in the packaging, but looks really sheer on the lips. We are loving this glossy tint!