The holidays are the best time of year to score major deals on makeup—whether you're buying for yourself or your loved ones. Beauty retailers launch limited edition Christmas collection for the holidays every year , This is the most worthwhile thing we have every year. PAT MCGRATH 2019 Christmas Holiday Collection is coming, Let me pay attention to the updates on this page:
Updated on 7 October 2019: More photos and details about the collection.
This year, Pat McGrath Christmas Holiday Collection continues the brand's high quality and luxurious design. This collection includes lipstick and eyeshadow palettes. These two four-color eyeshadow palettes are filled with the hues of royal jewels, sparkling in glamorous colors. This time, the lipstick is a matte effect, which can set off your temperament. Pat McGrath creates the perfect make-up color with superb craftsmanship and high-quality formula. This can give you a fascinating look during the holidays and be confident. If you are interested, check them out!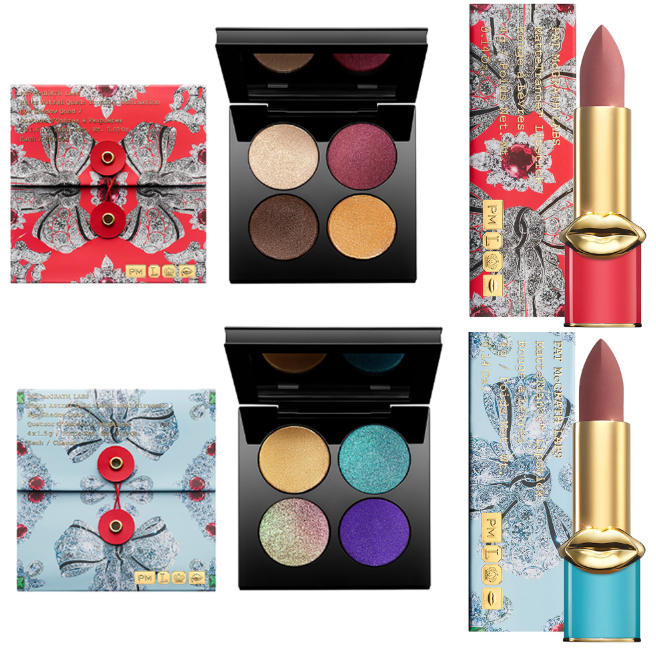 Pat McGrath 2019 Christmas Holiday Collection
Available – Now online at sephora,patmcgrath
Mother debuts Blitz Astral Quads! These hybrid formulations combine the best features of powder, cream, and fluid textures delivering high pick up with an opulent payoff for eye looks that beam with iconic illumination. Succumb to extravagant makeup artistry with this exquisite array of finishes that deliver radiant color and sparkling shine.
ICONIC ILLUMINATION BLITZ ASTRAL EYESHADOW QUAD – $65.00 (LIMITED EDITION)
ASTRAL GOLD ALLURE – Glittering platinum gold
BLITZ BORDEAUX – Sparkling deep burgundy
BLITZ BROWN – Rich chocolate brown
BRONZE GOLD – 003 Glistening golden bronze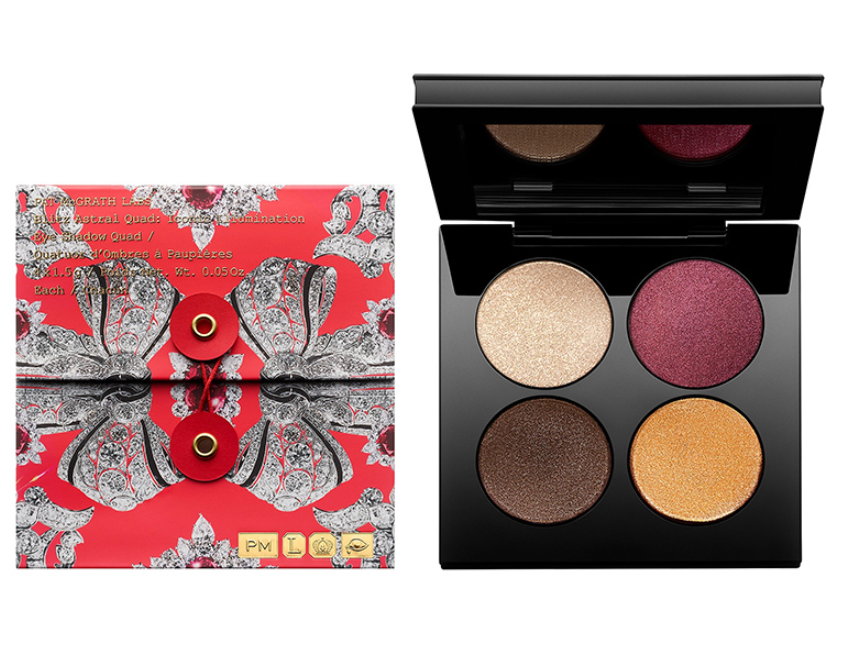 NOCTURNAL NIRVANA BLITZ ASTRAL EYESHADOW QUAD – $65.00 (LIMITED EDITION)
INCANDESCENT GOLD 003 – Glittering gold sparkle
BLITZ AQUAMARINE – Glistening blue green
VR EMERALD – Sparkling emerald duo chrome
BLITZ PURPLE – Vivid purple sheen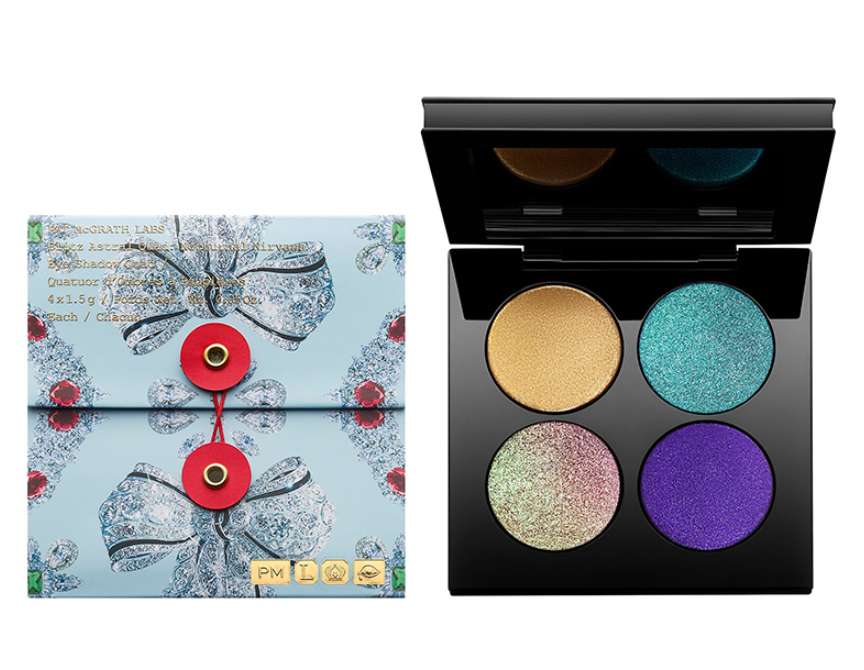 RITUALISTIC ROSE BLITZ ASTRAL QUAD – $65.00 (LIMITED EDITION)
ANTIQUE GOLD 002 – Glistening antique gold
ASTRAL ROSE ORCHID – Glittering rose gold
BEYOND BRONZE 003 – Sparkling deepened bronze
ROSE QUARTZ 005 – Metallic plum gold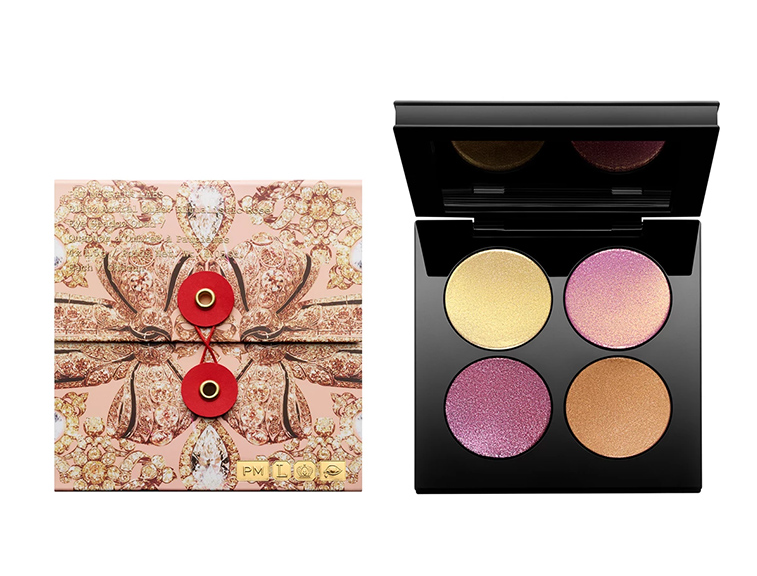 MATTETRANCE LIPSTICK – $40.00 (SPECIAL PACKAGING)
OMI – Mid-tone rose (Matte)
GUINEVERE – Blooded crimson (Matte)
FLESH – 3 Brown rose (Matte)
CHRISTY – Divine beige nude (Matte)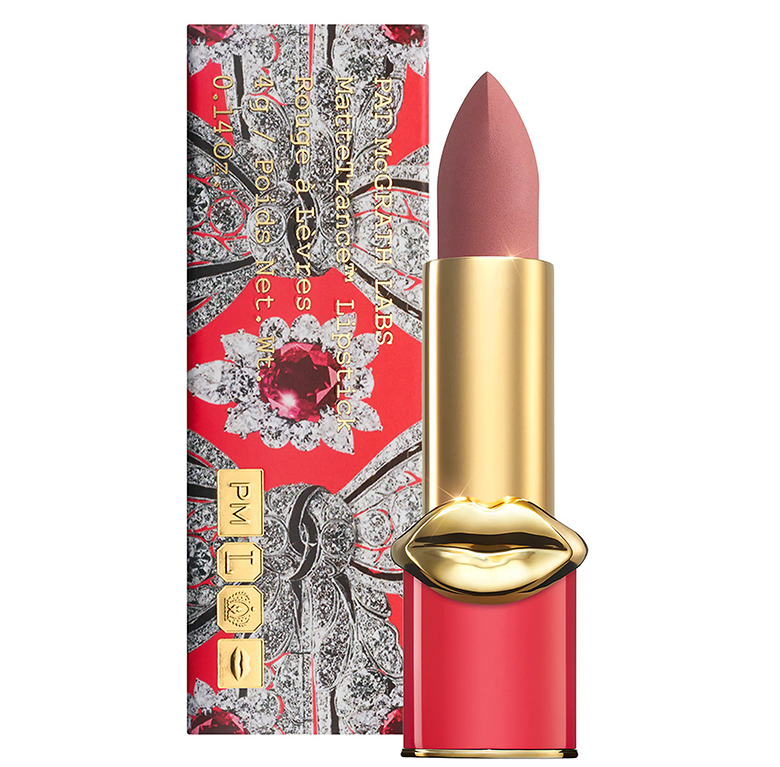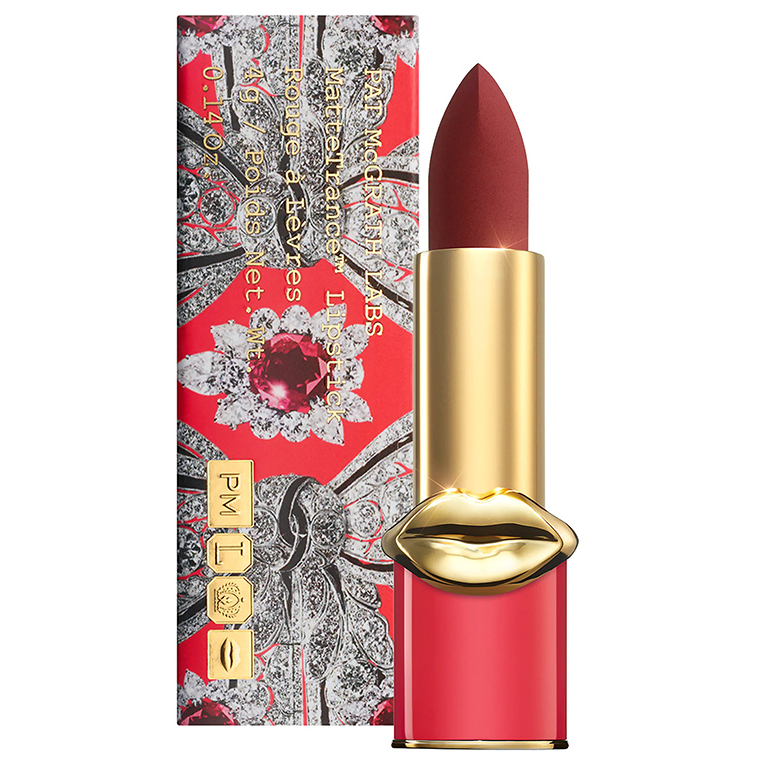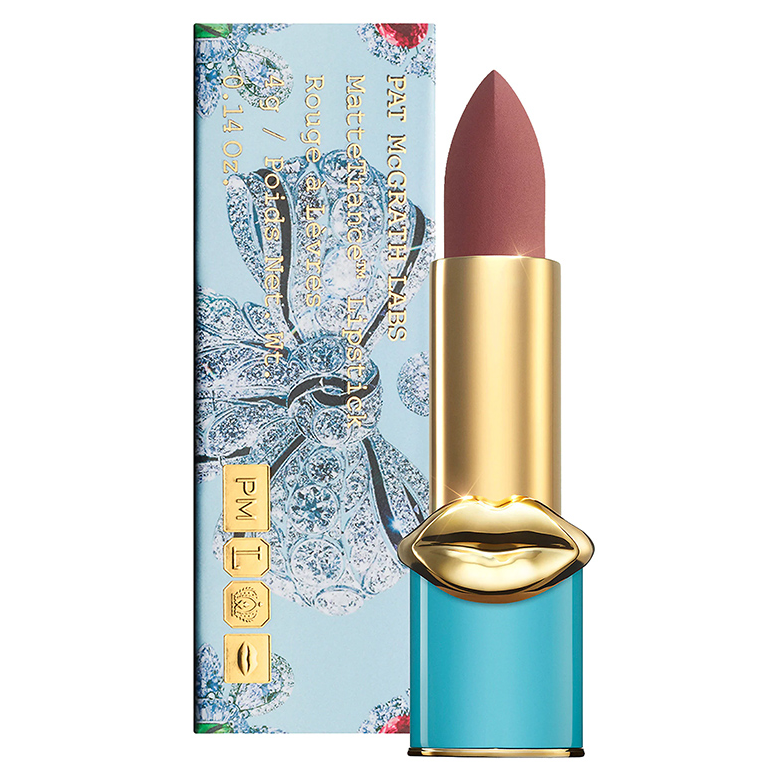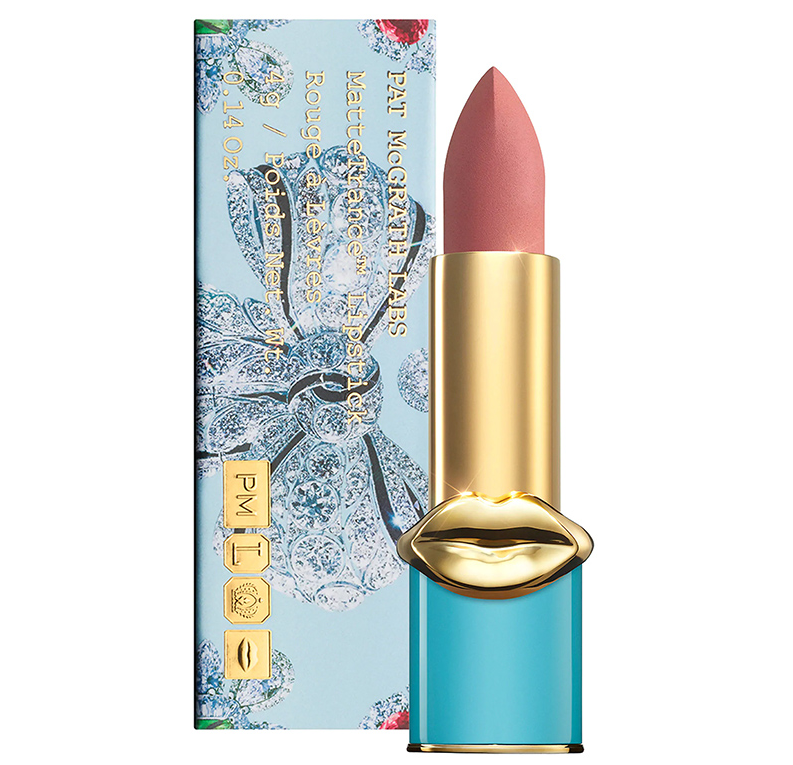 CHROMALUXE HI-LIGHT CREAM – $35.00
This gel-cream highlighter shines with radiant glittering effects for the eyes and face, available in sparkling gold and brilliant blue iridescence. Pearlescent pigments create multidimensional shine with a smooth texture that's exceptionally adhesive and applies effortlessly with the finger or a brush. This glittering full coverage cream stays in place for lasting wear and high-impact diamond sparkle intensity.
PALE GOLD 002 – Sparkling gold
ASTRAL BLUE STAR – Brilliant blue iridescence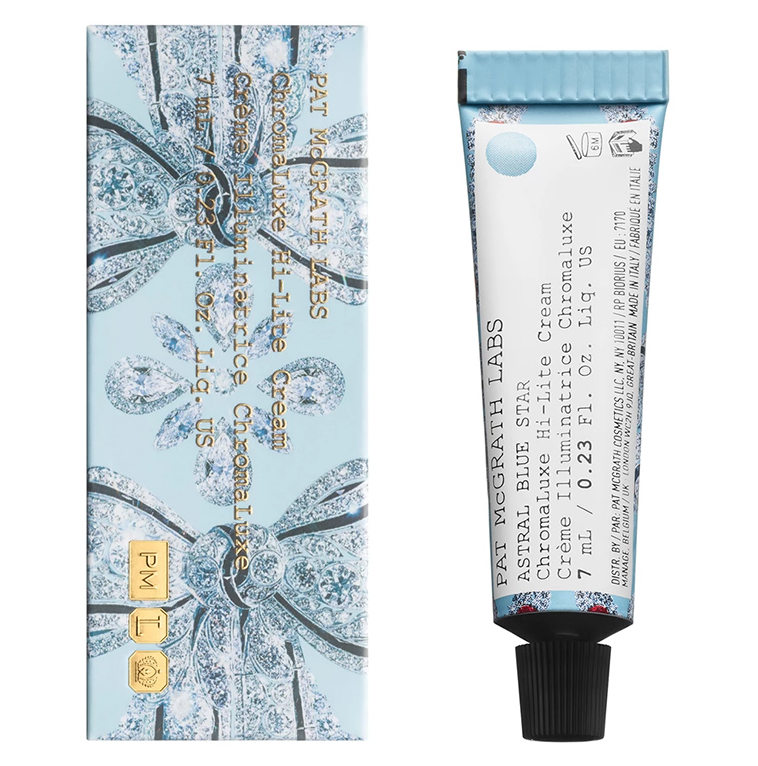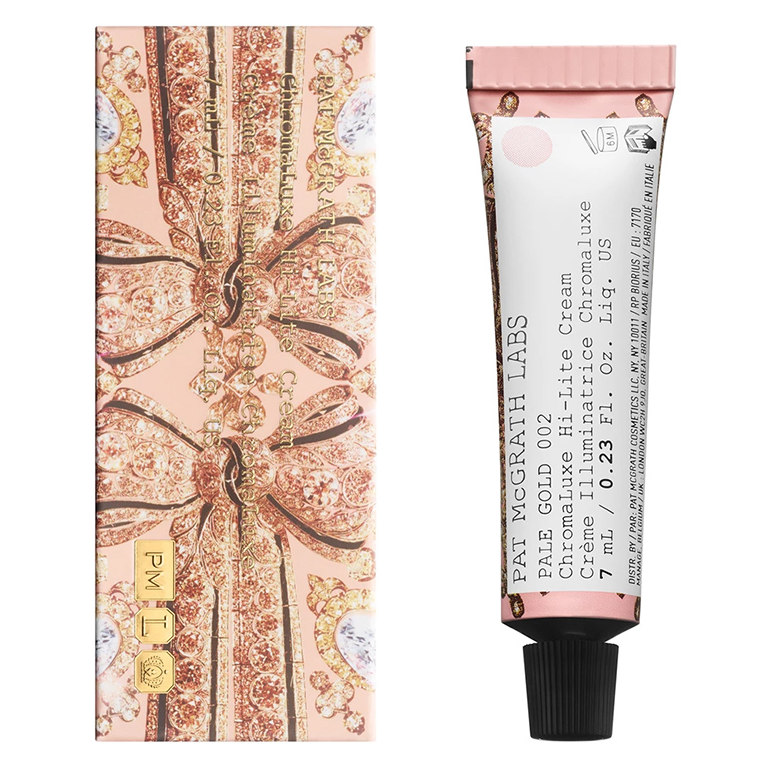 MATTETRANCE LIPSTICK DUO – $65.00 (LIMITED EDITION)
NOCTURNAL NIRVANA – Elson + Flesh 5
RITUALISTIC ROSE – Beautiful Stranger + Femme Bot
ICONIC ILLUMINATION – Vendetta + Fever Dream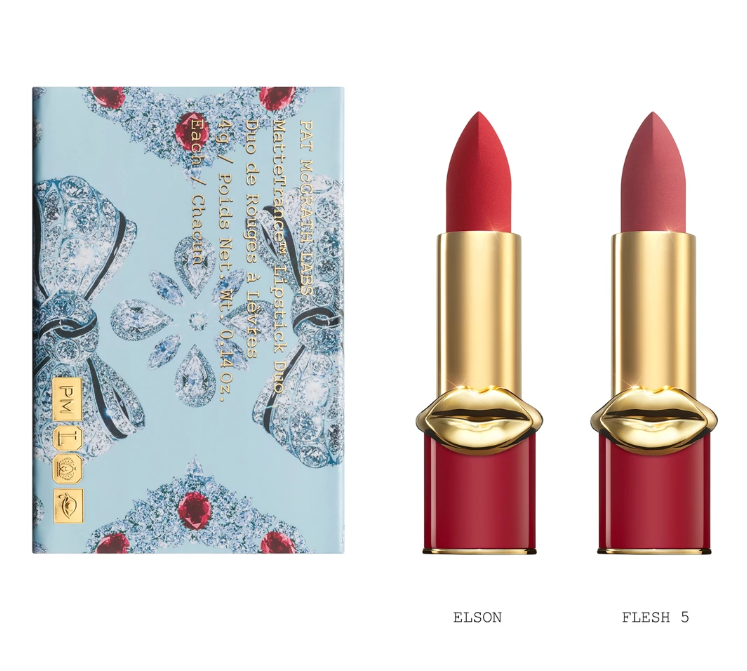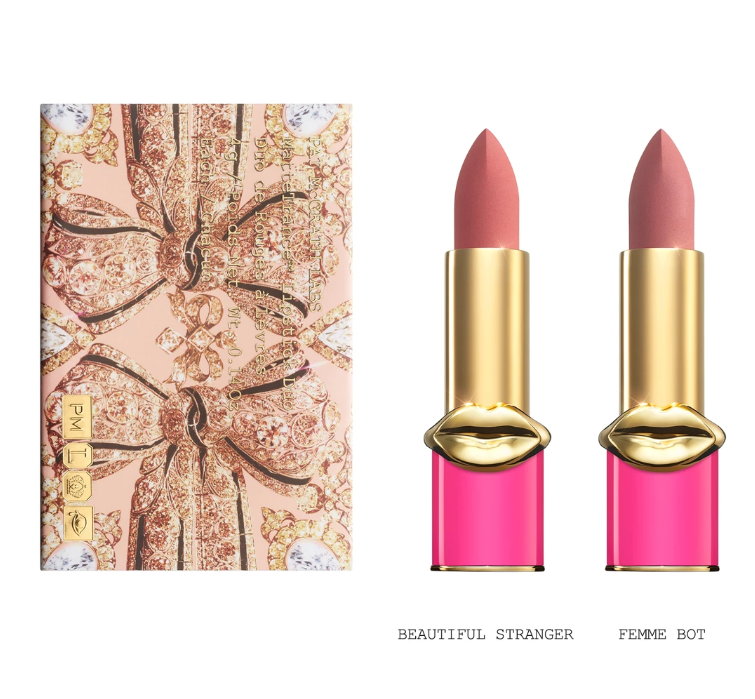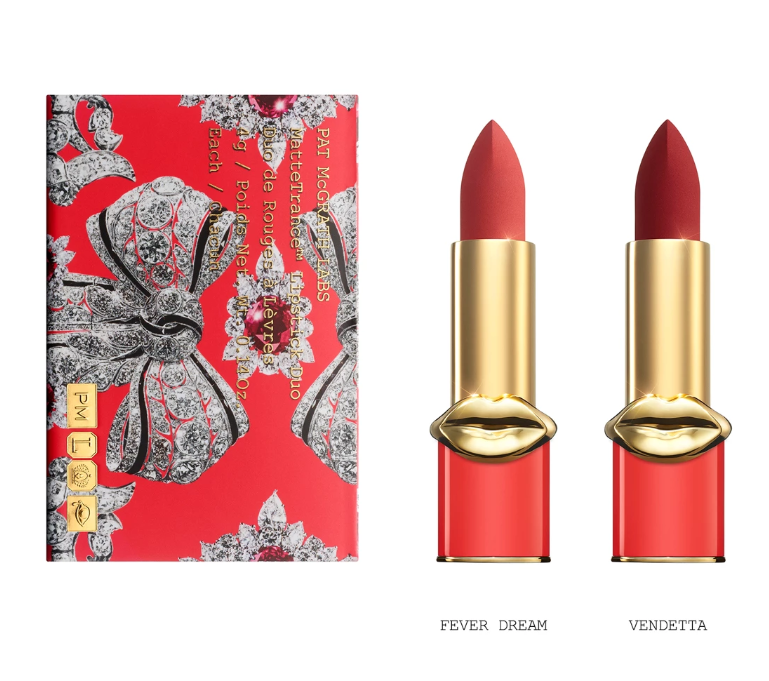 The iconic Lip Fetish Balm unleashes luminous hydration in two new noir-tinted hues presented in luxe Limited Edition matte black bullets. The ultimate secret weapon for lethally luscious lips now shines in an opulently opalescent Noir & a glittering Astral Blue Star. Decadent luminosity meets lush hydration in a legendary formulation infused with soothing emollients, antioxidants & vitamins that impart dewy divinity in a single swipe.
NOIR – Opalescent ebony
ASTRAL BLUE STAR – Glittering iridescent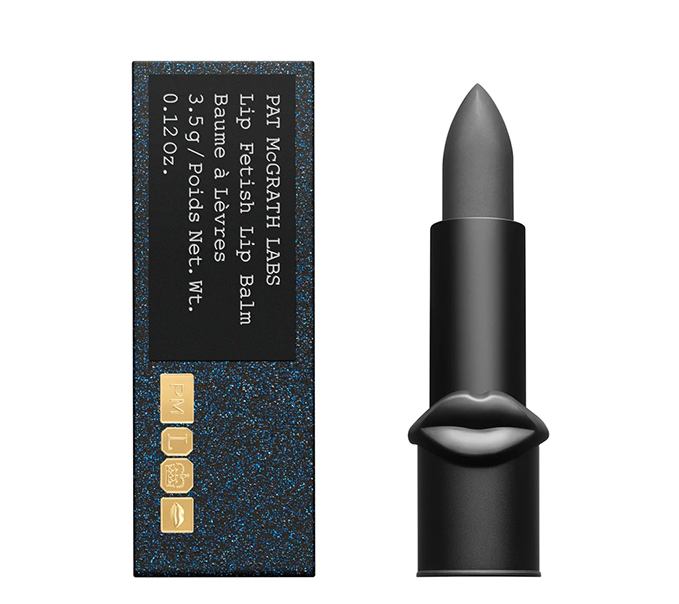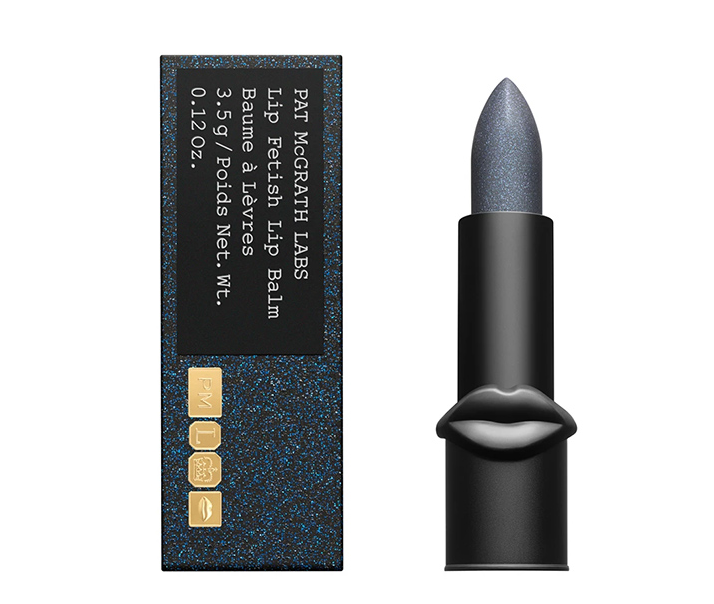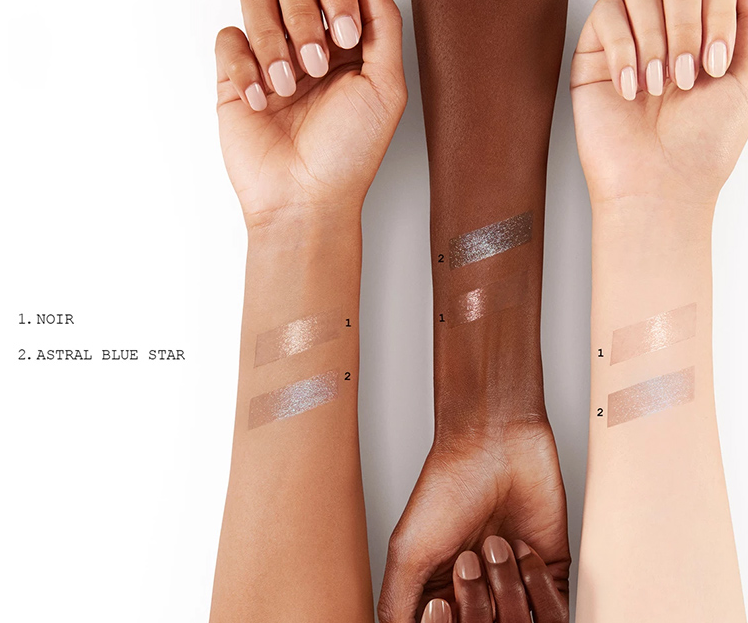 ---
Pat McGrath Midnight Sun Mothership VI Palette
A gorgeous Eye Shadow Palette announced that it will be launched soon, which makes many beauty lovers very excited. The upcoming is Pat McGrath Midnight Sun Mothership VI Palette.It is a new member of the brand's 10-shade renditions of Mothership. The Midnight Sun,this name means it will shine and be attractive. Pat McGrath Labs' Mothership palettes are gorgeous in both color scheme and outer packaging which are have a good evaluation. This brand new Midnight Sun palette is well worth the look forward to. Let's learn more about it!
Pat McGrath Midnight Sun Mothership VI Palette For Holiday 2019
Available – SEPTEMBER 6th online at patmcgrathreal
Pat McGrath describes the new palette with her usual poeticism:
"Revel in the nocturnal surrealism of Mother's NEW Eye Palette – STARRING ten opulent hues that conjure the divinity of the Midnight Sun. A scintillating solstice of colour emerges as magical bronzes, wicked violets, mystical crimsons and divine golds eclipse eyes with multi-dimensional effects and unprecedented single-stroke intensity."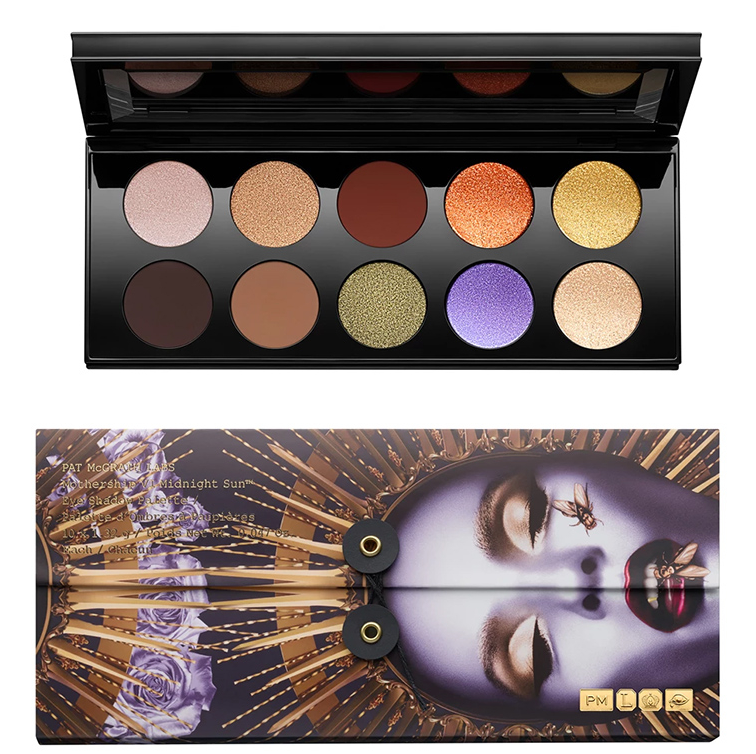 Midnight Sun Mothership Eyeshadow Palette – $125.00
SKINSHOW MOON GLOW – Luminous platinum peach
BRONZE ECLIPSE – Bronzed taupe sheen
VERMILLION VENOM – Burnished crimson matte
XTREME DUSK – Charcoal brown matte
TABOO – Brown ochre matte
WICKED ENVY – Shimmering moss green
BLITZ VIOLET ORCHID – Sparkling periwinkle violet
JUBILEE – Antique glittering gold
ASTRAL SOLSTICE – Glittering platinum
BLOOD MOON 005 – Metallic copper rose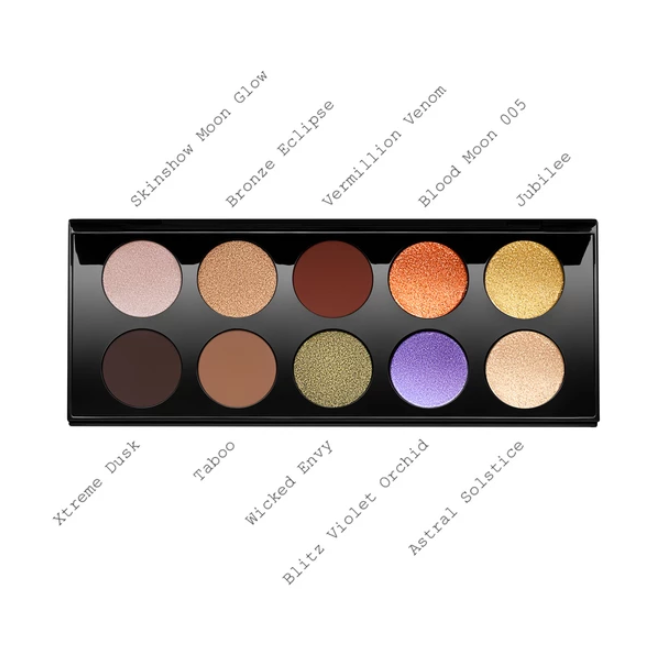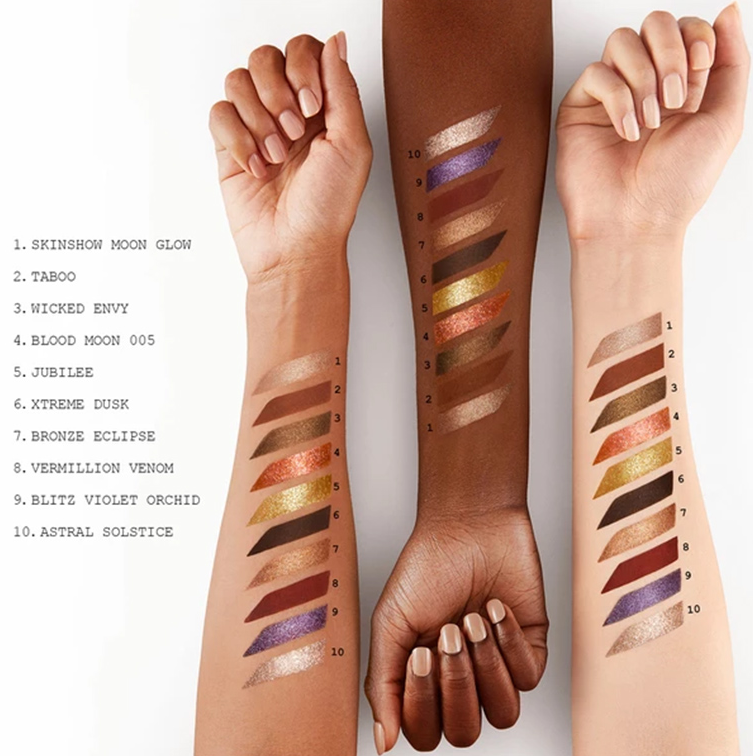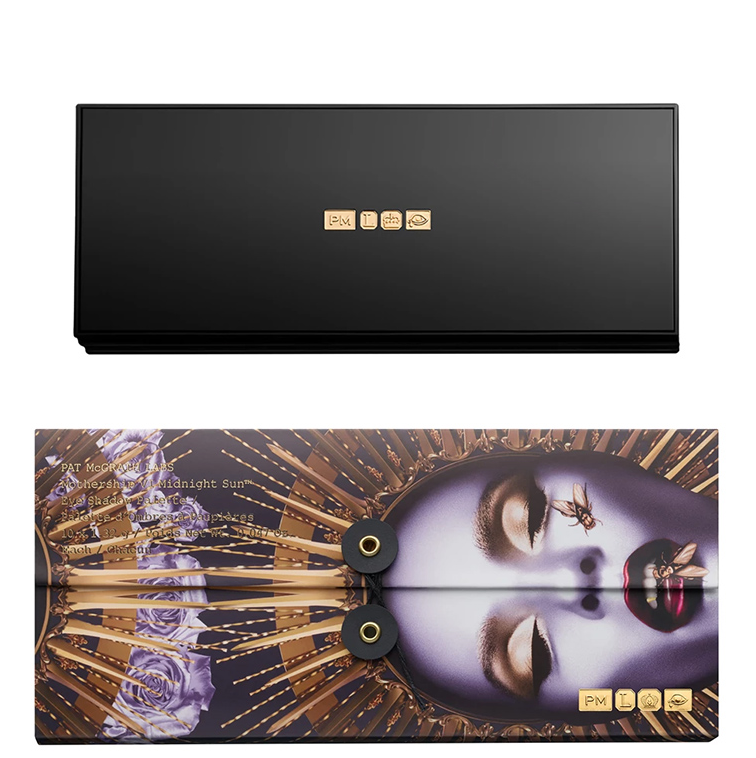 TIPS:
We're making our list and we're checking it twice, because it seems every beauty brand is getting into the holiday spirit this season, and we're just trying to keep up! With themed drops from Kat von D, Givenchy, YVES SAINT LAURENT, Tom Ford,Fenty Beauty, Tarte, and so many others, our own stockings are stuffed as much as we're shopping for the people on our list. Check out our list of 2019 holiday makeup and beauty releases, and be sure to check back as many more are announced. Our heart is growing three sizes just looking at these beauties.