Updated March 21: Full information and pictures about Morphe x Saweetie Platinum Collection
Morphe has partnered with Bay Area rapper Saweetie to launch a makeup collection suitable for the festive atmosphere. The Morphe x Saweetie Platinum Collection has colorful colors, and the packaging design reminds me of the shining neon. It's their collab with a musician rather than a beauty influencer. The collection is titled 'Backstage with Saweetie' and is festival inspired. This collection includes eyeshadow palettes, lip glosses, styling sprays and makeup brushes. Currently there is only preliminary information for this collection, please stay tuned, I will come back soon to update details!
Morphe x Saweetie Platinum Collection
Available -Now online and stores at morphebrushes
24A ARTIST PASS ARTISTRY PALETTE -(LIMITED EDITION)- $29
This lineup of amped-up pigments and graphic glitters—starring four super-sized shades with special effects—are ready to perform from the first set to sunset. Jaws will drop and heads will turn with every insta-worthy look you create.
(Finish: matte, iridescent, shimmer and silk slip toppers)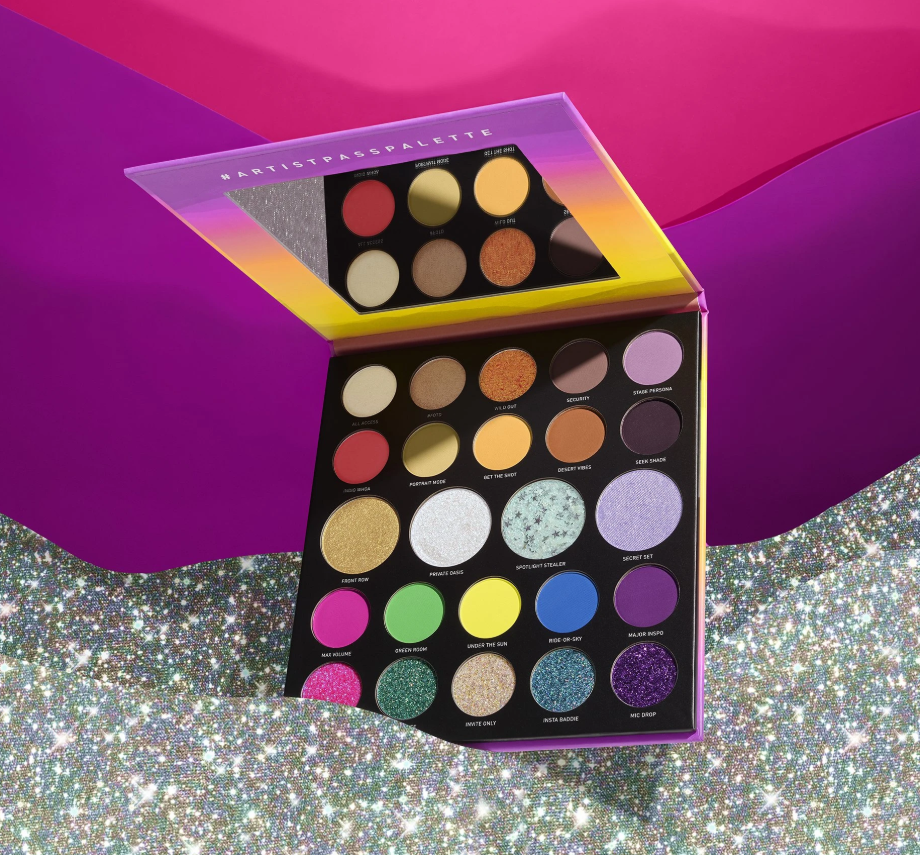 SHADES:
ROW 1:
All Access / gilded champagne shimmer
#FOTD / golden tan shimmer
Wild Out / iridescent orange glitter
Security / matte brown mauve
Stage Persona / matte dusty purple
ROW 2:
Indio Whoa / matte flaming coral
Portrait Mode / matte mellow mustard
Get the Shot / matte sunflower yellow
Desert Vibes / matte burnt orange
Seek Shade / matte black plum
ROW 3:
Front Row / gleaming desert gold
Private Oasis / iridescent silk slip topper
Spotlight Stealer / iridescent glitter with stars
Secret Set / lilac silk slip topper
ROW 4:
Max Volume / matte neon pink
Green Room / matte neon green
Under the Sun / matte neon yellow
Ride-or-Sky / matte neon blue
Major Inspo / matte neon violet
ROW 5:
Gliterally / hot pink glitter
Palm Tree / tropical green glitter
Invite Only / iridescent yellow glitter
Insta Baddie / Caribbean blue glitter
Mic Drop / violet glitter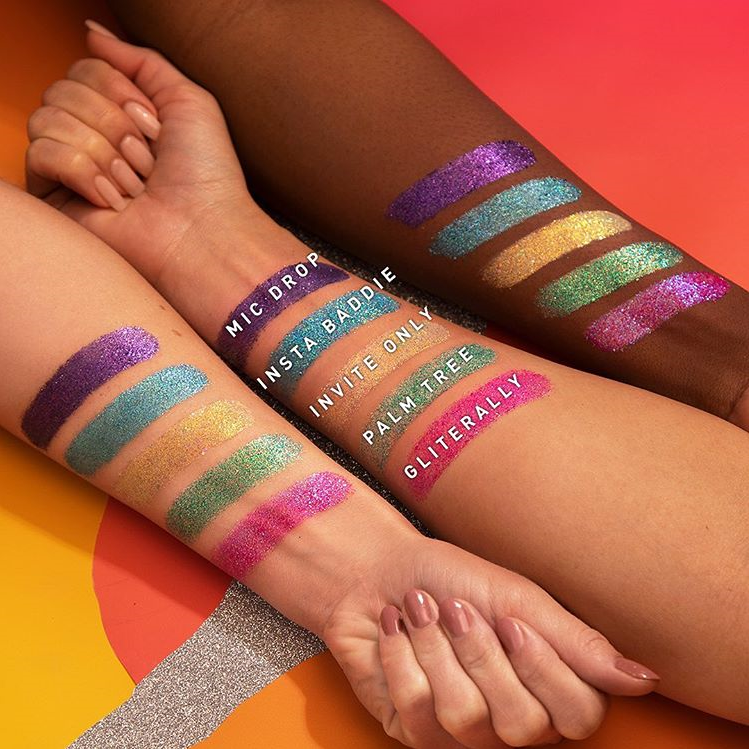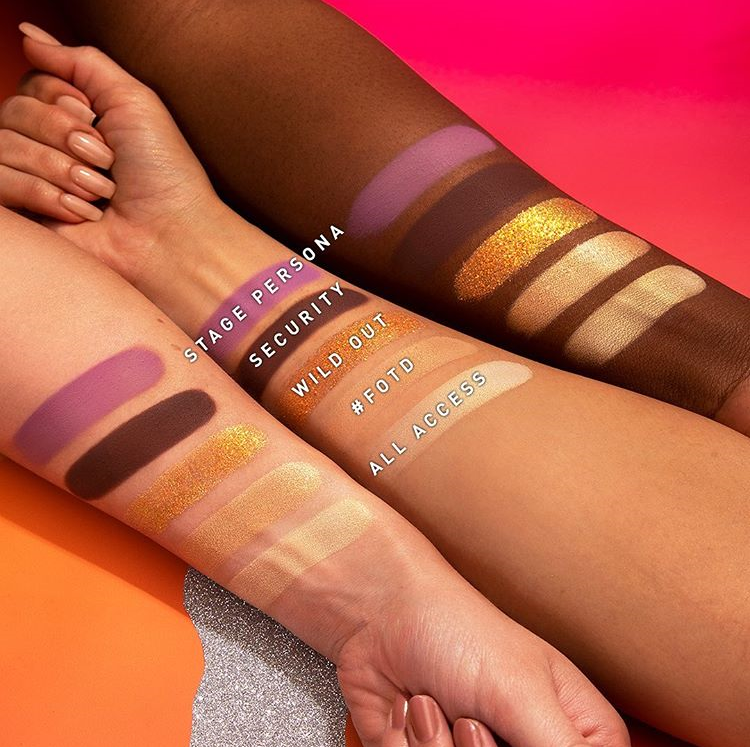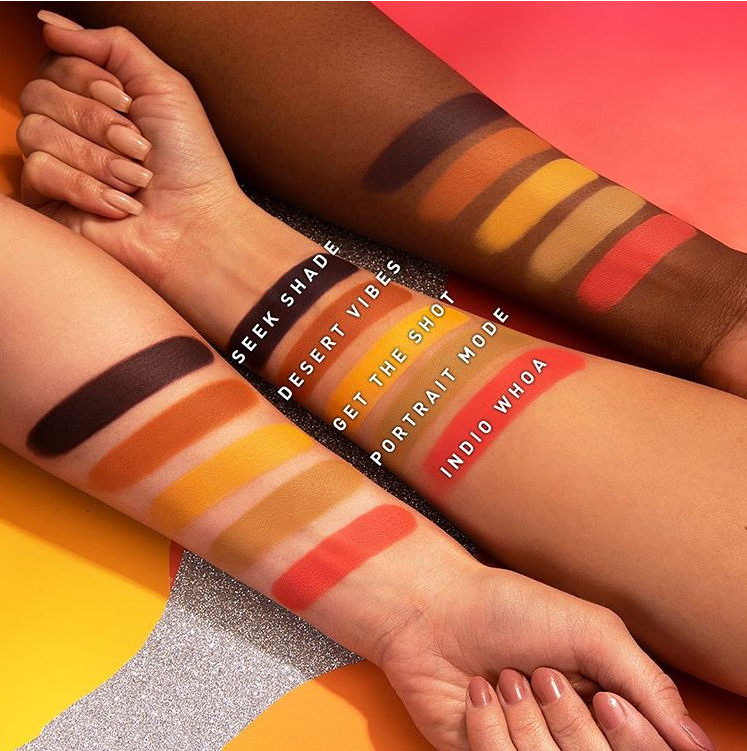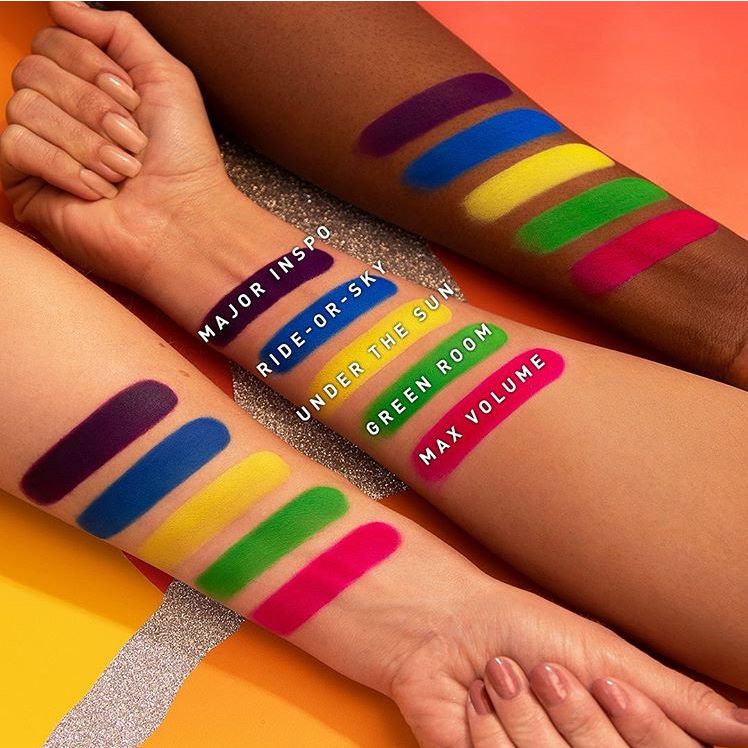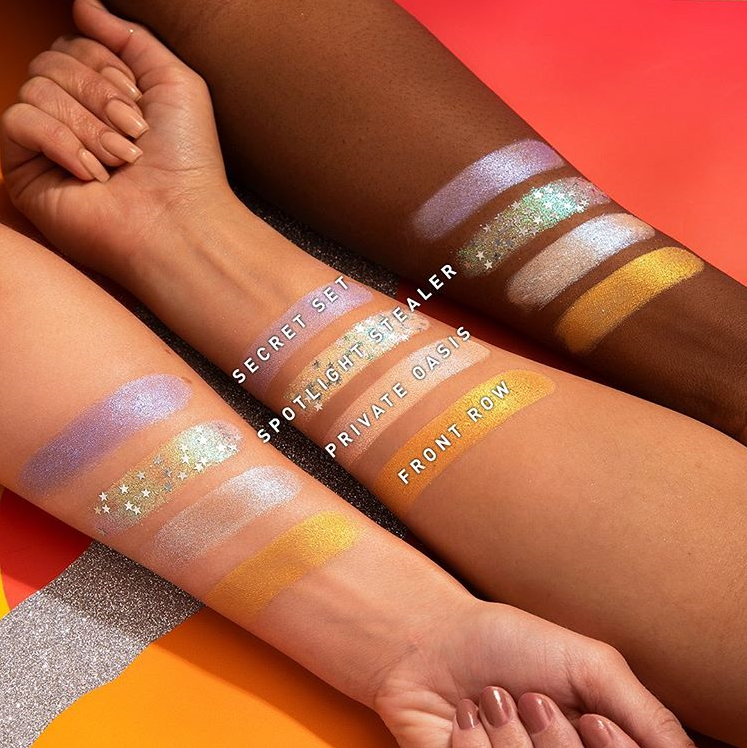 ICY LIPS BY SAWEETIE -(LIMITED EDITION)- $18
Shine as you do with this trio of drippin' lippies that are certified Saweetie.
INCLUDES:
BO$$ TYCOON / shimmering peachy pink
MONEY MAMI / shimmering gold
8" / shimmering violet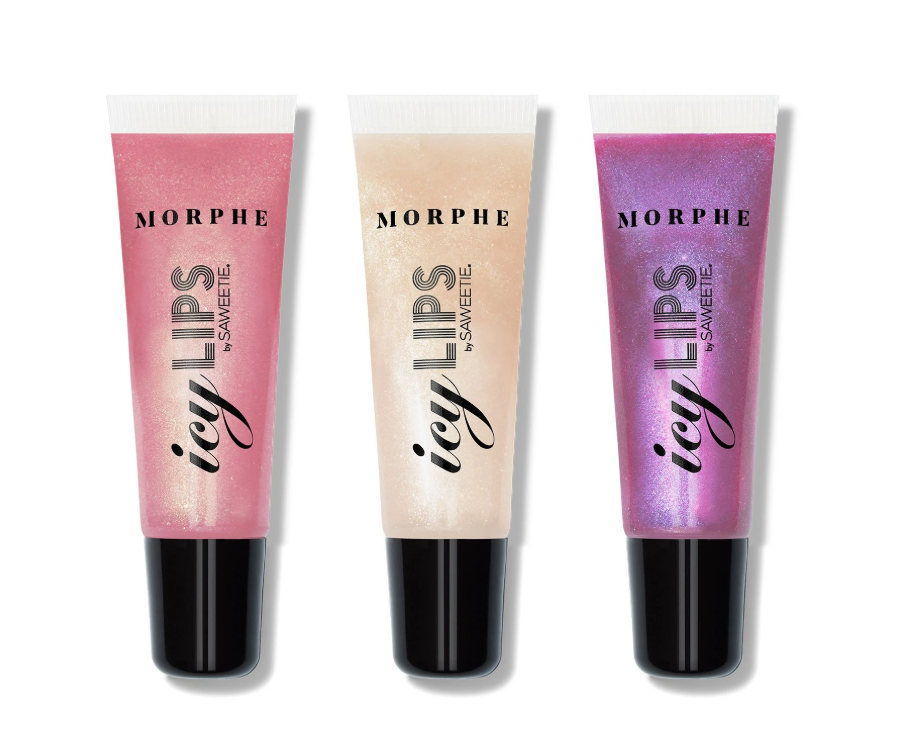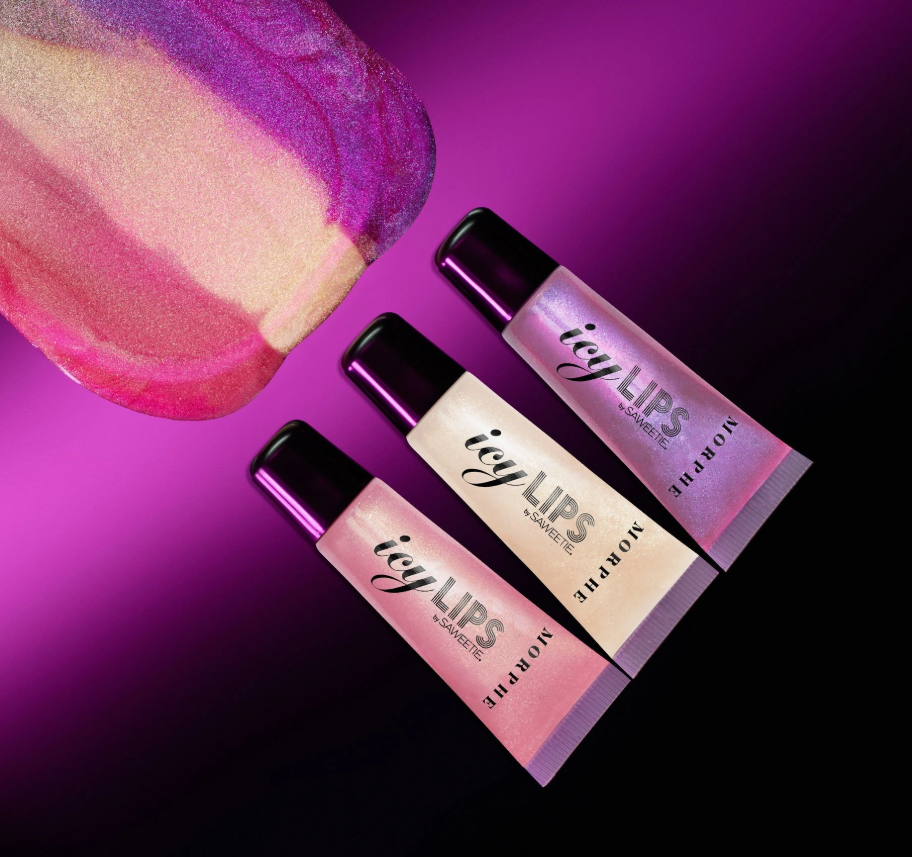 MINI CONTINUOUS SETTING MIST -(LIMITED EDITION)- $10
This limited-edition performer sets liquid or powder makeup with a radiant finish and oh-so-fresh scent. A continuous, air-powered, super-fine mist delivers even and controlled application.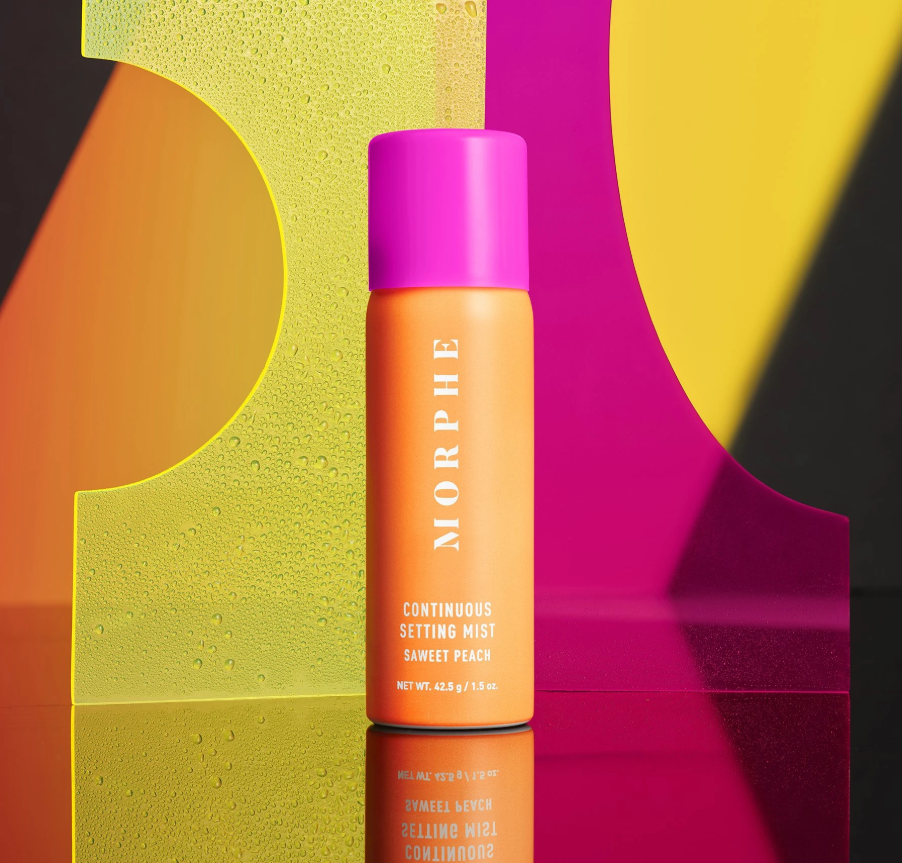 VIP SWEEP BY SAWEETIE -(LIMITED EDITION)- $29 ($57 VALUE)
Make an entrance thanks to this stunning eye and face brush collection. You'll sweep, buff, and blend your way from backstage to front row.
INCLUDES:
Silicone Glitter Packer Brush – Get perfectly blended, mess-free glitter application with this silicone brush that gets sparkle right where you want it (and nowhere else).
Oval Fluff Brush – Pack it on with this flat, fluff brush for buildable pigment that can hold their attention.
Smudger Brush – You'll be smokin' hot thanks to the ultimate smudger brush that has smoky eyes down pat.
Pointed Blender Brush – It's the beginning of the blend with this tapered brush that's ready to work your crease for diffused shadow that pops.
Detailed Bullet Crease Brush – Bolder is clearly better with this pencil brush for precise pigment placement.
Pro Round Blender Brush – Sweep on the pigment or blend it out with this soft, domed brush that can tag-team highlight and shadow.
VIP Sweep Belt Bag – Stash your VIP collection and any other must-haves and be on your sway to that front row.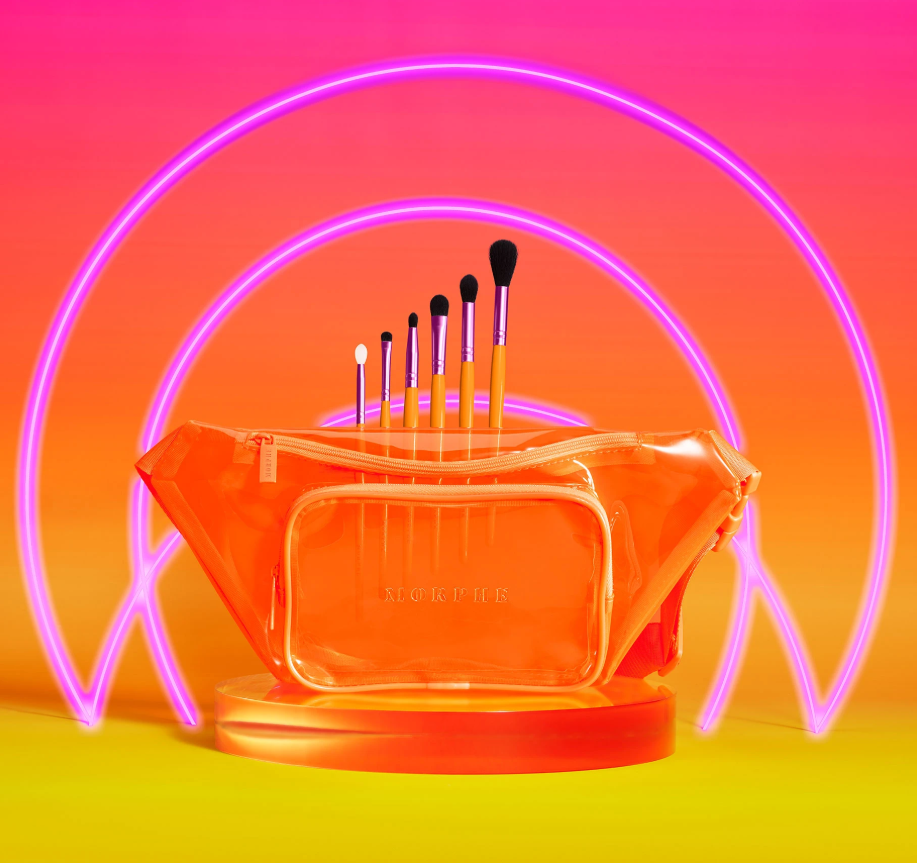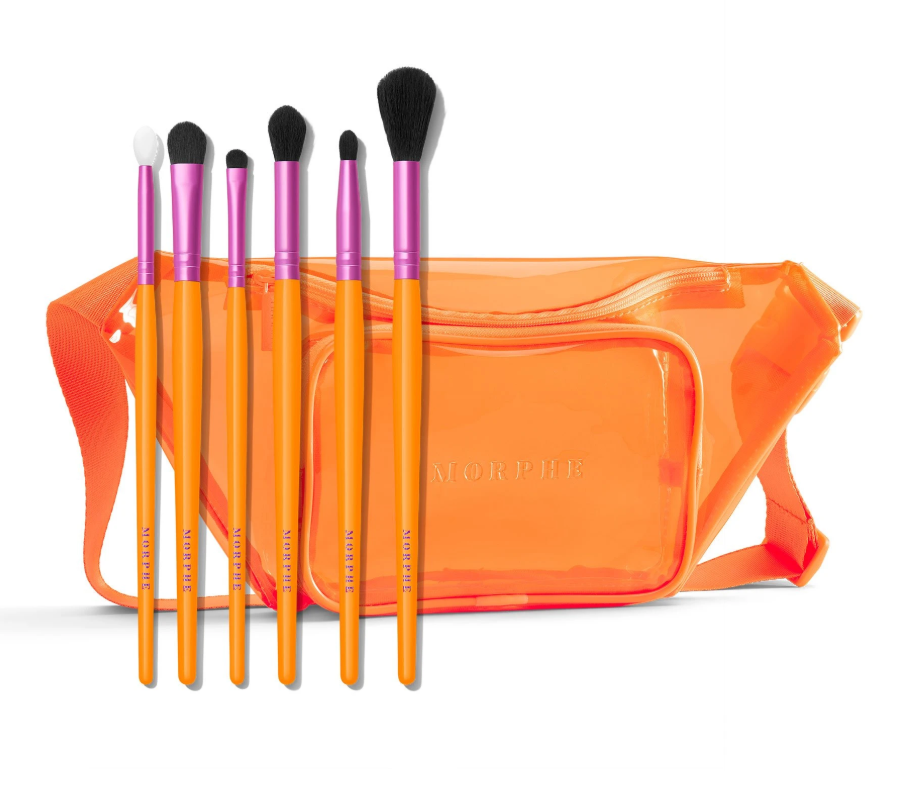 Saweetie told Billboard about the inspiration behind the Morphe x Saweetie Platinum Collection gloss trio;
"I wanted something poppy and vibrant, like the purple one. Then for the other two, they still have a hint of color but they're also super versatile. They're a bit more neutral so you can wear them with any outfit that you put on for a festival. [For the name Bo$$ Tycoon], you know all my icy girls are bosses. I'm from the Bay Area, and there's a really big Mac Dre song called "Boss Tycoon," which just means that you wear your own sh-t.Money Mami is named after a clothing line I had in college. Once again, it goes along with the boss concept with women out there getting they're own money.
And to add a little spice to the collection and heat things up, I put 8" because it's one of the most memorable lines from my song "My Type." [Begins rapping] "Eight-inch big, ooh!" I thought it was it was so creative to put the inch sign instead of spelling it out."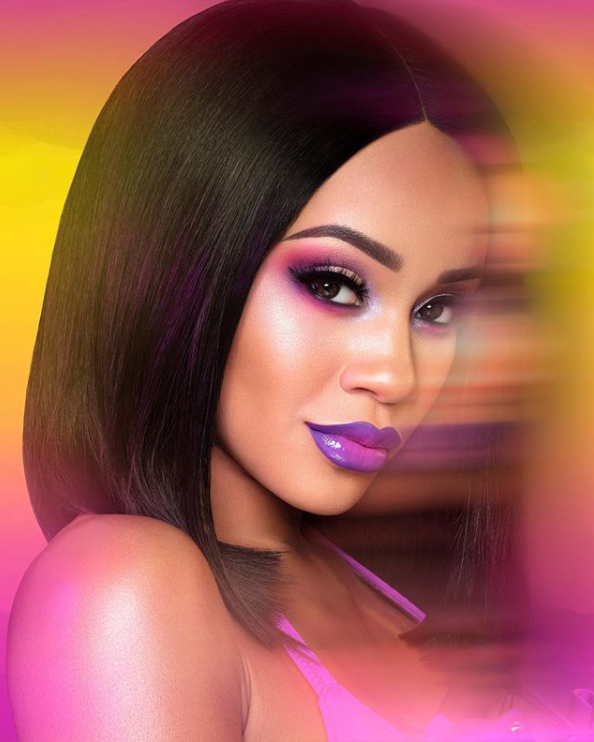 When asked about the eyeshadow palette within the Morphe x Saweetie Platinum Collection, Saweetie said;
"The eyeshadow palette is special because I feel like every festival-goer is unique in their own way. You need to give the consumer options because every outfit is vibrant.We wanted to give the Icy Girl/Morphe consumer something to pick from, which is why it's so diverse. It still has the neutral colors for the people who ain't trying to be so loud. But it also has neon colors for those who want to go all out."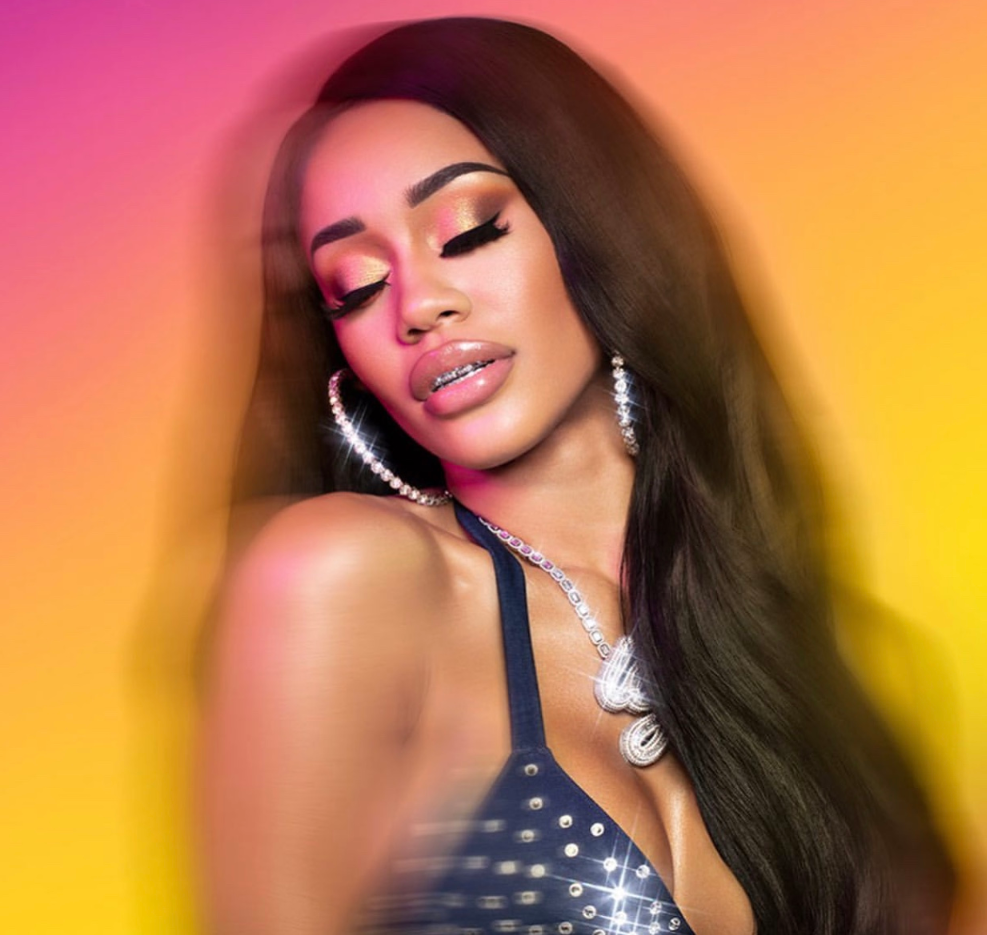 RELATED: MORPHE GLAMABRONZE FACE & BODY BRONZER + 18S SUNSET BEATS ARTISTRY PALETTE
RELATED: MORPHE x PONY THE 35I ICY FANTASY ARTISTRY PALETTE & POP OF PASTEL MATTE LIPSTICK TRIO FOR SPRING 2020