The hot news of Lady Gaga's Beauty Brand, Haus Laboratories is officially happening has fired up the entire blogging community. Lady Gaga, a beauty icon and heroine to so many, is telling me about her own inspirations. The brand says that it's vision is to "spread kindness, bravery, and creativity."
The aesthetic of Haus Laboratories is true Gaga fashion, looks editorial, alternative, and a tad dark. This brand indicates their tools were designed with artistry and versatility in mind to inspire endless self-expression and reinvention. Check them out!
Lady Gaga Haus Laboratories Beauty Line
July 15th through hauslabs.com and on Amazon.com for pre-order with orders to be fulfilled in September.
Lady Gaga's Beauty Brand Products List
The brand is initially launching with three formulas, which can be purchased as trios ($49 each), broken into six different collections, where each trio will contain one shade from each formula. There will also be duos available featuring either two Glam Attack Liquid Powders ($36), two Le Riot Lipglosses ($32), or two RIP Lip Liners ($26).
Glam Attack All-Over Liquid Shimmer Powder:Liquid-to-powder formula; buildable, blendable
Le Riot Lip Gloss: Shine, shimmer, pearl, and pure pigment finishes; non-sticky, gel formula
RIP Lip Liner: High-color payoff in a single stroke; finish of a lipstick, precision of a liner
Haus Of Chained Ballerina Collection – ($49.00)
This collection is for "leaders."
Dynasty Emerald green pearl (Glam Attack)
Attitude Terracotta (Le Riot Lip Gloss)
Rule Terracotta (RIP Lip Liner)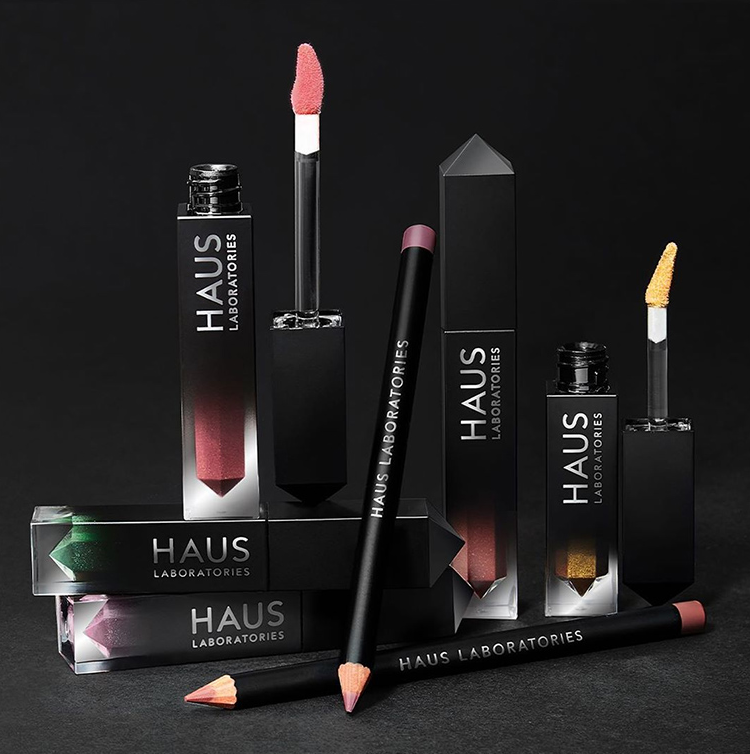 Haus Of Dynasty Collection – ($49.00)
This collection is for "leaders."
Dynasty Emerald green pearl (Glam Attack)
Attitude Terracotta (Le Riot Lip Gloss)
Rule Terracotta (RIP Lip Liner)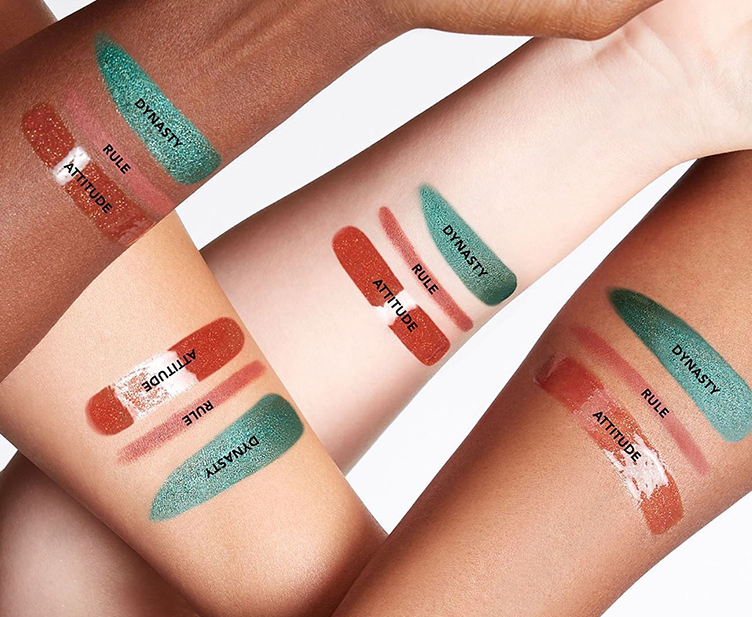 Haus Of Goddess Collection – ($49.00)
"A goddess can be anyone, and there are many within us," she said. "You can be a goddess no matter who you are or no matter what your pronoun is." — Lady Gaga
Aphrodite Champagne pearl (Glam Attack)
Venus Pink (Le Riot Lip Gloss)
Myth Mauve (RIP Lip Liner)
Haus Of Metalhead Collection – ($49.00)
Biker Gunmetal pearl (Glam Attack)
Blaze Rose (Le Riot Lip Gloss)
Ride Rose (RIP Lip Liner)
Haus Of Rockstar Collection – ($49.00)
Legend Gold pearl (Glam Attack)
Scream Burgundy (Le Riot Lip Gloss)
Slayer Burgundy (RIP Lip Liner)
Haus Of Rose Bitch Collection – ($49.00)
"I see a lot of monochromatic tones, I see a full face of makeup that is meant to look like the no-makeup makeup look but you've gone tons of makeup on your face," she said. "[This] is a monochromatic makeup look, but it's not done in the way you see it on social media today." — Lady Gaga
Mauve pearl (Glam Attack)
Sheer pink (Le Riot Lip Gloss)
Pink (RIP Lip Liner)
Enjoy more photos…