If you love beauty gifts with purchase, this is the place for you! this page is List of NARS gift with purchase 2019 schedule. If you are interested in NARS , please feel free to check the content update on this page.
latest news
NARS gift with purchase info is being updated one after another, Please wait a moment to check.
Receive a drawstring pouch, deluxe samples of Velvet Matte Lipstick Pencil in Do Me Baby (0.06 oz.), Satin Lipstick in Tolède (0.05 oz.) and Powermatte Lip Pigment in Starwoman (0.06 oz.) plus a single-use Afterglow Lip Balm in Orgasm with your $100 NARS purchase. Online only.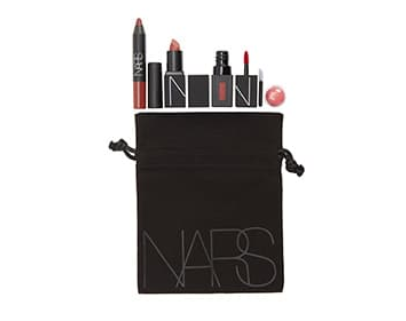 ---
Receive a Complimentary 5pc Gift with $125 NARS Purchase
This Gift Includes:
Velvet Matte Lip Pencil in Dragon Girl
Smudgeproof Eyeshadow Base
Longwear Eyeliner
Climax Mascara on Card
NARS Pouch (Not Pictured)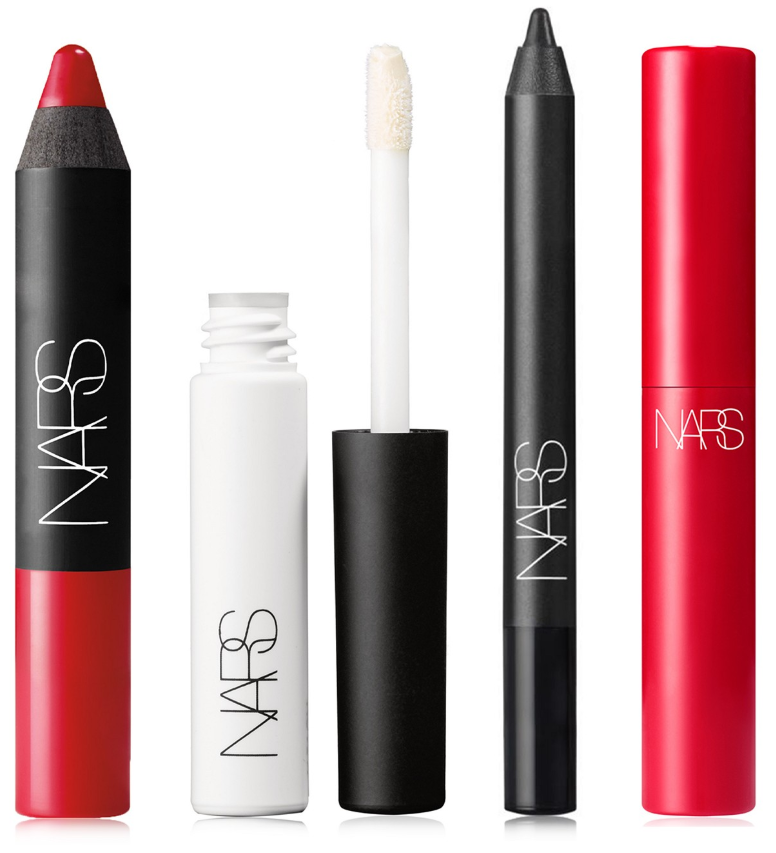 ---
Receive 4-piece gift with any NARS purchase of $100 or more.
Set includes:
– Iconic Lipstick in Tolède
– Smudge-Proof Eyeshadow Base, deluxe mini
– Longwear Eyeliner in Black, deluxe mini
– Iconic Lipstick in Dolce Vita, Damage, Roman Holiday, Instant Crush, Orgasm, Bad Reputation, Impulse, Tolède, Lovin' Lips, Jolie Mome, Schiap and Inappropriate Red, blister pack sample on card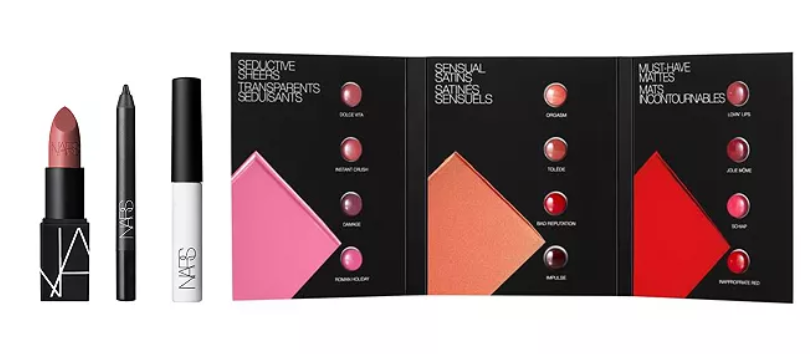 Merchant link
nars cosmetics | ulta | nordstrom | macys | neimanmarcus | sephora | saksfifthavenue
Brand information
Makeup artist. Photographer. Iconoclast. Creative visionary François Nars launched NARS Cosmetics with 12 cult-favorite lipsticks in 1994, inspiring self-expression, creativity, and artistry with uncompromising pigment purity and imaginative color. Today, NARS' boundary-pushing approach manifests from the pigments to the products to the photographed campaigns, shot by François himself—bringing high-fashion, high-style, and forward thinking to beauty.
"Play and try to be a little bit daring. Break the rules."–FRANÇOIS NARS
You know the feeling of finding the exact NARS product you want? Well, imagine that feeling while discovering you're getting a free no-strings-attached gift with your NARS purchase.
Various retailers (especially beauty brands) offer a gift with NARS purchase, ranging from lipstick to designer duffle bags. Make your shopping experience a little sweeter by snagging a freebie from these stores. Learn more about NARS gift with purchase at their website.
All NARS gifts available while supplies last. Call or check this page to verify offer details. Chicmoey—saving you money, time and headaches! Explore more FREE BEAUTY on chicmoey.com