If you love beauty gifts with purchase, this is the place for you! this page is List of NARS gift with purchase 2021 schedule. If you are interested in NARS , please feel free to check the content update on this page.
Below is a table with current and upcoming NARS gift with purchase offers in the United States. Simply make a qualifying purchase and receive free gifts. Please wait a moment to check.
[Updates 01/01]

NARS Beauty GWP online now
Nordstrom: Receive a drawstring pouch, deluxe samples of Velvet Matte Lipstick Pencil in Do Me Baby (0.06 oz.), Satin Lipstick in Tolède (0.05 oz.) and Powermatte Lip Pigment in Starwoman (0.06 oz.) plus a single-use Afterglow Lip Balm in Orgasm with your $100 NARS purchase. Online only.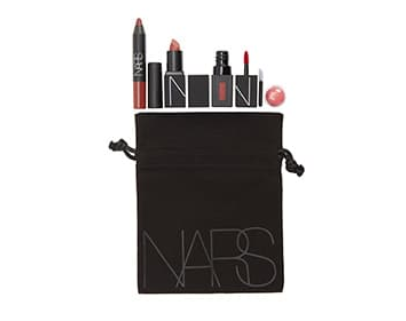 Macy's: Receive a Complimentary 5pc Gift with $125 NARS Purchase
Velvet Matte Lip Pencil in Dragon Girl
Smudgeproof Eyeshadow Base
Longwear Eyeliner
Climax Mascara on Card
NARS Pouch (Not Pictured)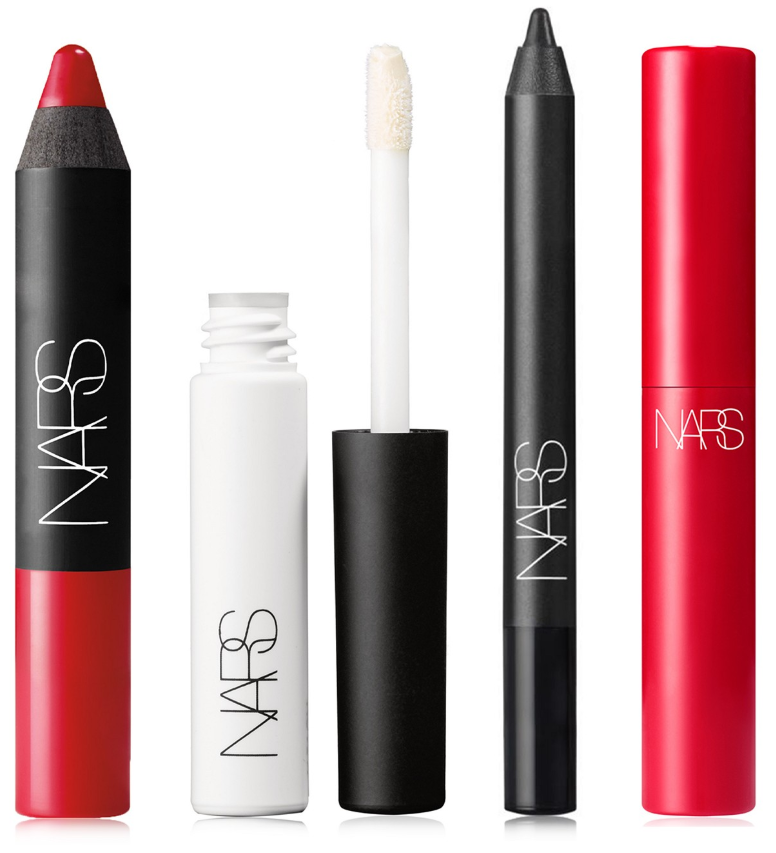 bloomingdales: Receive 4-piece gift with any NARS purchase of $100 or more.
Set includes:
– Iconic Lipstick in Tolède
– Smudge-Proof Eyeshadow Base, deluxe mini
– Longwear Eyeliner in Black, deluxe mini
– Iconic Lipstick in Dolce Vita, Damage, Roman Holiday, Instant Crush, Orgasm, Bad Reputation, Impulse, Tolède, Lovin' Lips, Jolie Mome, Schiap and Inappropriate Red, blister pack sample on card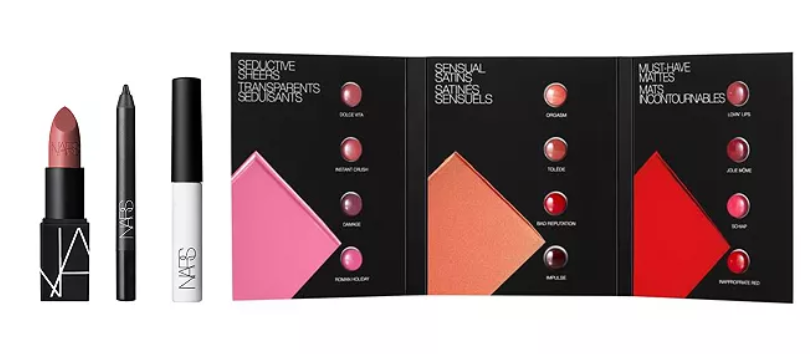 NARS Beauty GWP in stores now
TBA
Click on the button below to see previous NARS gift with purchase offers and more.