Look at this lipstick collection, shining like a galaxy and starry sky! It is Il Makiage X Carlibel New Lip Collection. I just found this collection on social media. Wow, it's really beautiful. Most importantly, this collection includes lipstick, Lip Glaze and lip liner, which can help you create the perfect lip makeup accurately.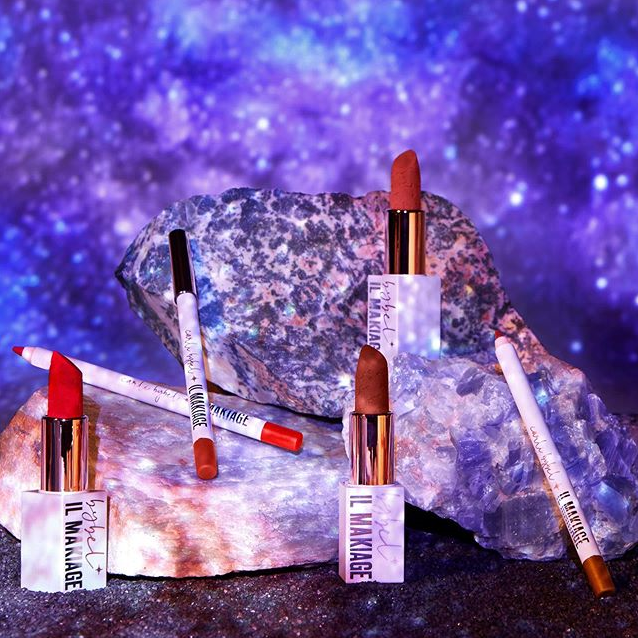 Il Makiage X Carlibel New Lip Collection
Available – AUGUST 8th 7am PST Online at ilmakiage .
For those that don't know about Il Makiage, it's a beauty brand that relaunched in the U.S. last year after rebranding. Its ethos is built on rejecting the natural, no-makeup makeup look and embracing maximalism and bold makeup. On July 10, it reformatted its website supposedly to change the process of buying makeup online.
Carli Bybel,the 28-year-old mega-influencer, who boasts over 5 million followers on Instagram and over 6.1 million on Youtube, has accumulated quite the cult following with her trending makeup tutorials over the past eight years. It's only fair that given Bybel's millennial backing she partner with one of the leading beauty brands in the digital age, IL MAKIAGE, for a new makeup collection.
New Lip Collection
Inspired by the galaxy in nude, pink and red shades (individual / bundles).
Include:
3 ultra-matte Lipsticks
3 high-shine Lip Glosses
3 waterproof LipLiners
Many people may not know about the Il Makiage brand, but it's worth trying!