Traditionally, by May 1, Guerlain releases a limited edition fragrance Muguet (Lily of the Valley), which is sold only 1 day a year and is released in a new bottle each time. This tradition has been going on since 2006 as the House of Guerlain celebrates May, the most beautiful month of the year.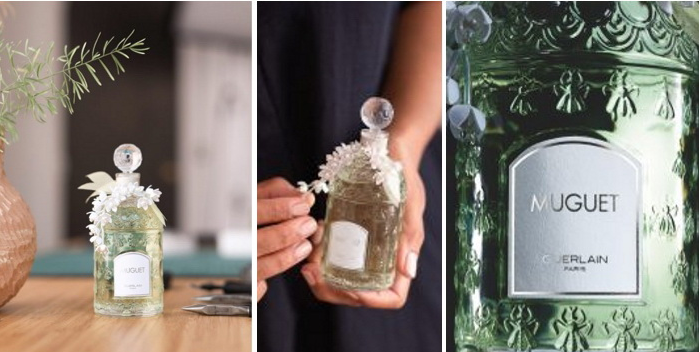 ​
| | | |
| --- | --- | --- |
| Price: | Release Date: | Where to buy: |
| Available now | $590 | at Guerlain |
In 2021, Guerlain Muguet will be presented in a bottle designed by young French textile and paper jewelry designer Lucy Touré (as well as this year's new exclusive Cherry Blossom ). Each bottle, made by hand, is adorned with a delicate floral ornament.
A total of 4,500 numbered copies of Guerlain Muguet Millesime 2021 will be released worldwide in a volume of 125 ml. There will also be a spray in a travel size of 30 ml.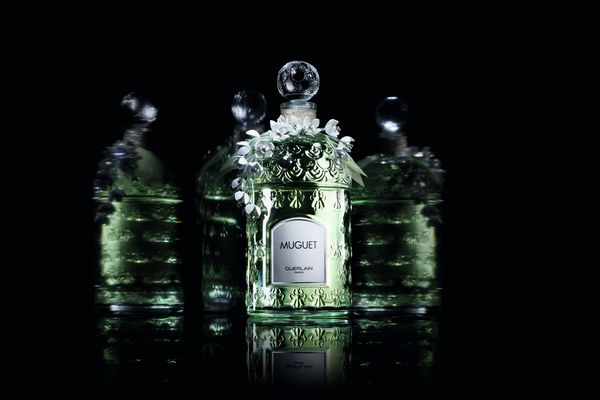 Every year, the Maison Guerlain observes the French lily of the valley tradition in a luxurious calendar highlight to celebrate the arrival of spring. In 1908, Jacques Guerlain composed the Maison's very first Muguet (French for lily of the valley). Every year a new limited edition is released, in collaboration with France's finest artisans, to celebrate Mother Earth's very own lucky charm. In 1908, Jacques Guerlain composed the Maison's very first Muguet (French for lily of the valley). This marked the start of a fragrant tradition that has been upheld spring after spring for over 110 years now!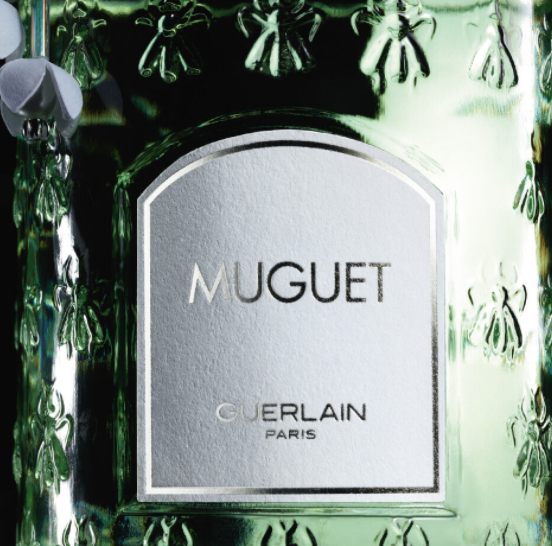 Fresh and floral, this fragrance parts the petals to reveal a smooth, delicate note of lily of the valley tinged with jasmine and rose accents to usher in the springtime warmth. As spry as a May breeze, as sweet and tender as a burst of happiness, Thierry Wasser's Muguet has been blooming afresh year after year since 2016.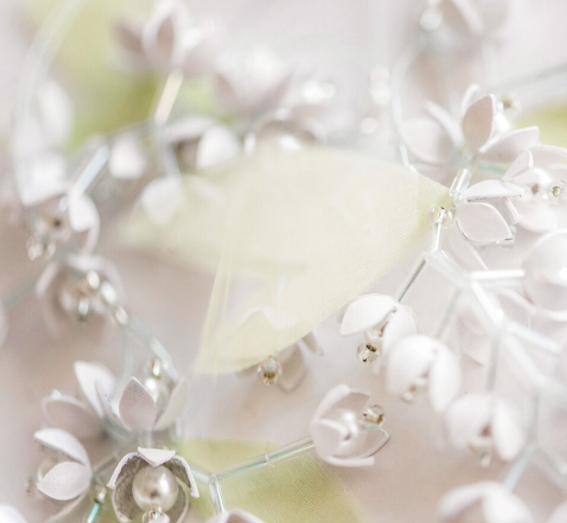 Lucie Touré elevates paper, working her material in line with textile and jewellery finishing techniques to create unique, singular, precious pieces entirely made by hand. Delicate sprigs of lily of the valley crowned with organza leaves part to reveal immaculate paper flowers in full bloom, embellished with slivers of silver and pearly glimmers, serving as an elegant finishing touch to this meticulous and refined masterpiece.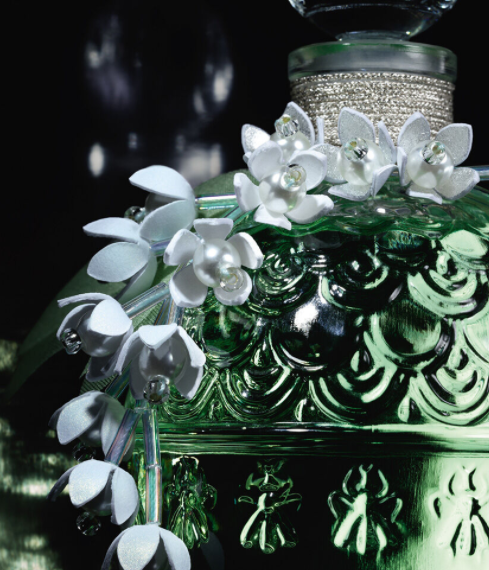 You can check out more information about Guerlain by clicking the link below.