Guerlain just released their new limited-edition Cherry Blossom Lipstick and Case for the 2023 Spring season.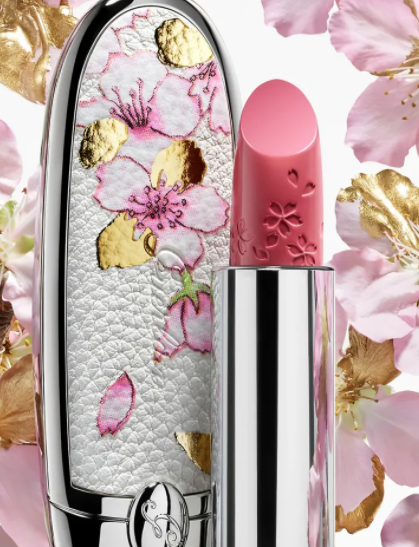 Price:
The products range in price from $36 to $38.
Release Date:
Available now
Where to buy:
at Guerlain.com
ROUGE G CUSTOMIZABLE SATIN LONGWEAR LIPSTICK $36.00
Rouge G de Guerlain is the first jewel lipstick to customize to one's style.
This exceptional lipstick infuses the lips with luminous, long-wear color in a satin finish.
Guerlain has sealed luscious lip care and intense color into a jewel formula: jojoba and mango butter nourishes the lips and brings instant and lasting comfort.
Hyaluronic acid and guggul resin help to smooth and pump up the lips.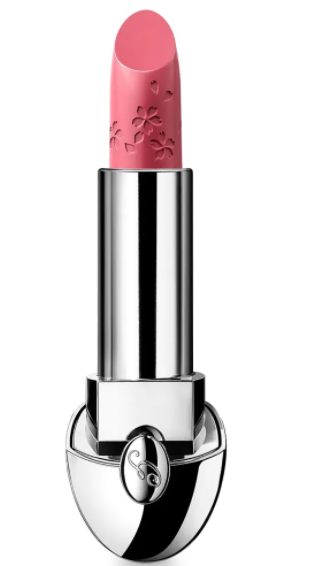 ROUGE G CUSTOMIZABLE CHERRY BLOSSOM LIPSTICK CASE $38.00
This jewel-like case suits every occasion and personality with a range of luxurious patterns and designs to transform one's lipstick into a couture collectible.
Eco-designed by Parisian jeweler Lorenz Bäumer, each elegant fashion-inspired case pairs seamlessly with any double-mirrored Rouge G Lipstick shade for an easy application on the go.