In the coming early 2020, Guerlain will let you feel the spring atmosphere through the most gentle Cherry Blossom Makeup Collection. It will be the deadliest attraction when their best-selling and favorite products wear the limited edition cherry blossom packaging. Not only that, Guerlain will launch more luxury items in February next year, including Guerlain Pore Minimizer Shine-Control Primer, New Guerlain Rouge G Lipstick Shades and the gorgeous Guerlain Face Highlighting Powder. Let's take a look at their preliminary information!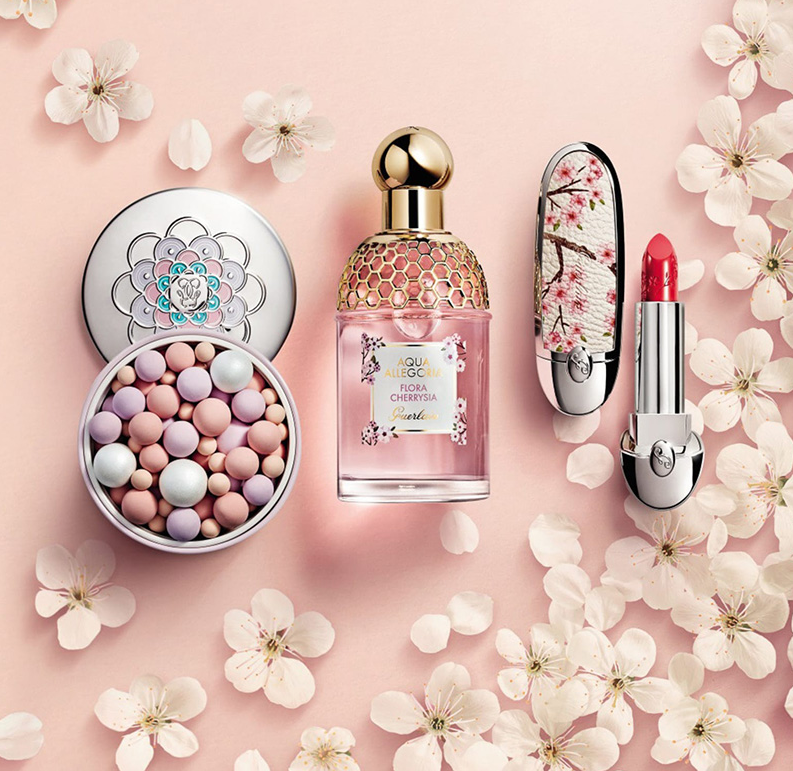 Guerlain Cherry Blossom Makeup Collection For Spring 2020
Available – U.S. / UK Launch Date – February 2020 at SAKS, Nordstrom, Neiman Marcus, Sephora, Debenhams, John Lewis, Selfridges, Douglas, Escentual, Harrods
Containing just a few products the new Guerlain Spring 2020 Cherry Blossom Makeup Collection is breathtakingly beautiful.
Includes:
Guerlain Meteorites Happy Glow – Light Revealing Pearls of Powder (Limited Edition)
Guerlain Rouge G Lipstick Refills (Limited Edition)
Rouge G Lipsticks No.61 & No.62 ((Limited Edition)
Aqua Allegoria Flora Cherrysia EDT (75 ml)
Abeille Royale Youth Watery Oil (50 ml) (Limited Edition)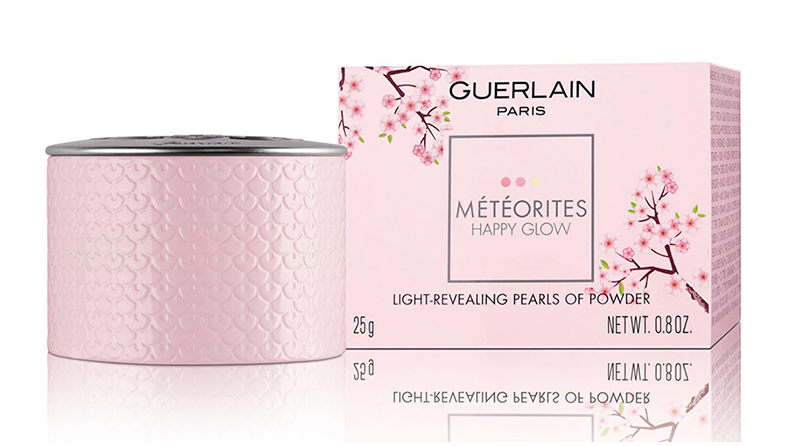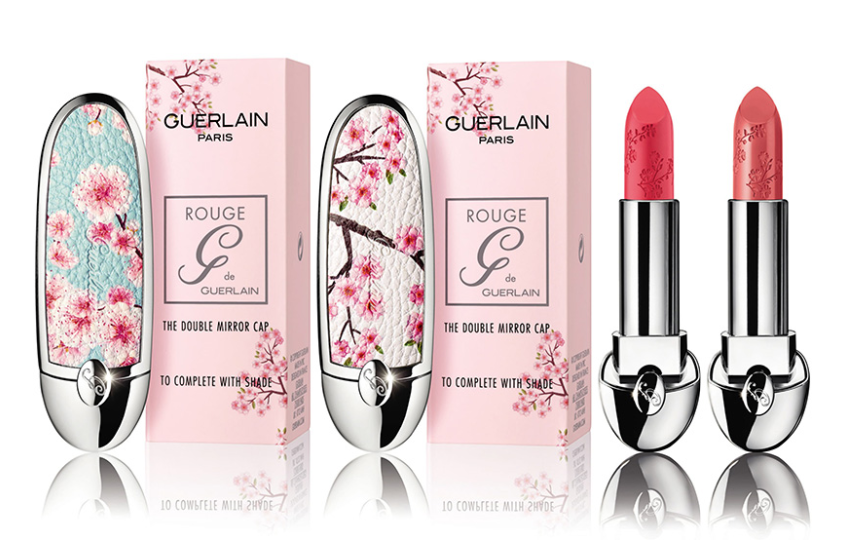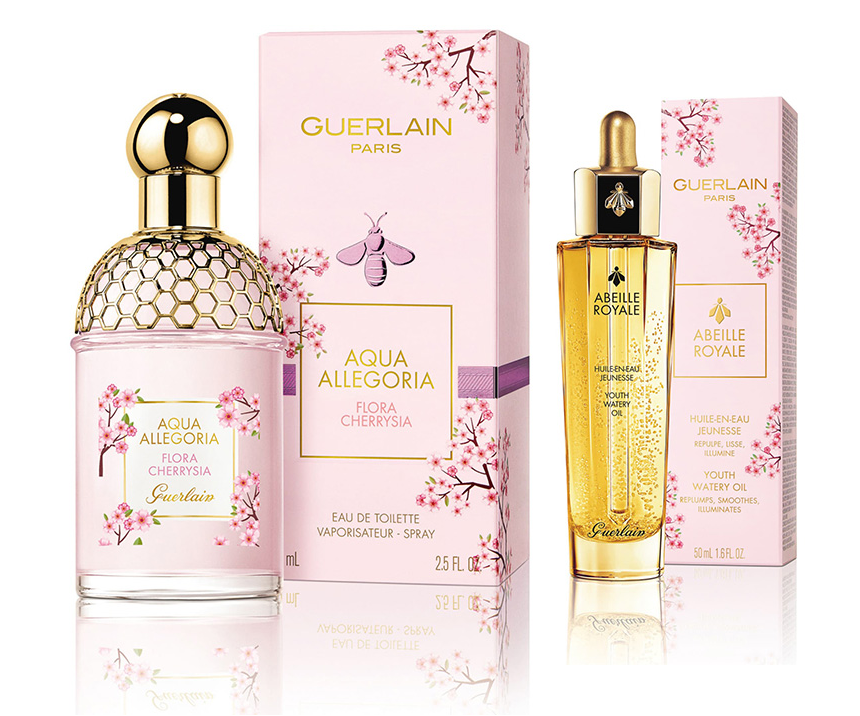 Guerlain Pore Minimizer Shine-Control Primer
Another start of Guerlain Spring 2020 collection is the new Pore Minimizer Shine-Control Primer that is the perfect partner for Guerlain L'Essentiel Foundation.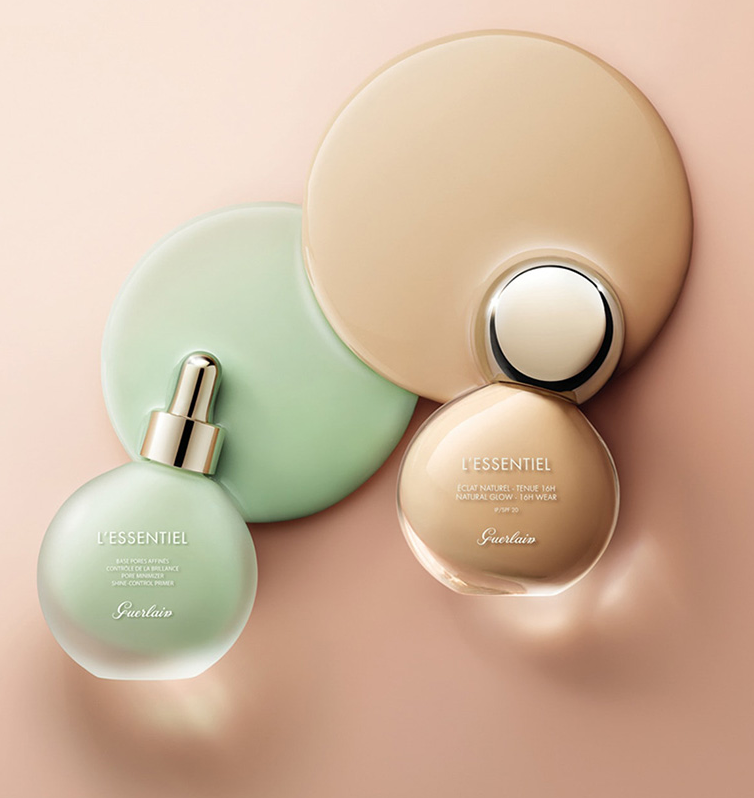 The formula says to include 97% natural ingredients such as avocado extract to control sebum balance, white cocoa beans extract to enhance barrier function and tighten pores, and yacon extract to keep skin in good condition. The texture is going to be light, comfortable and silicone-free and it suppose to control sebum up to 24 hours and improve foundation hold.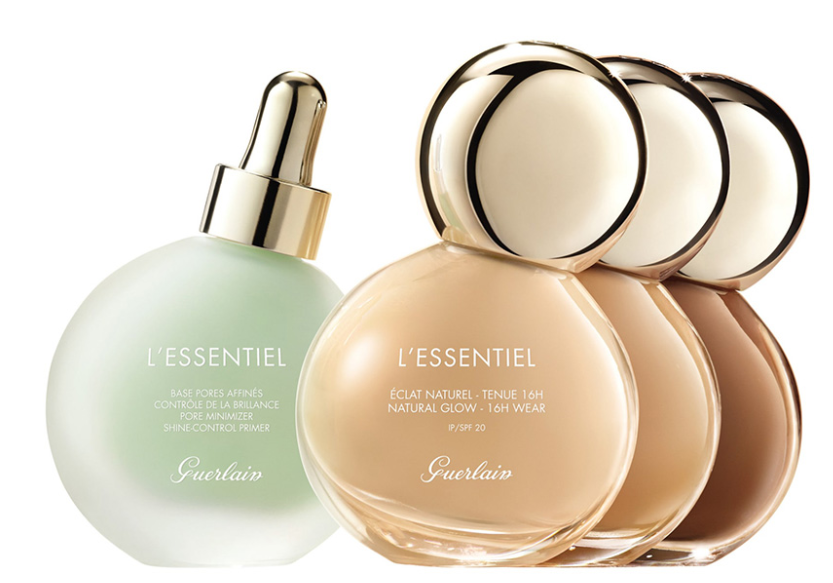 New Guerlain Rouge G Lipstick Shades
Shades:
No.11
No.12
No.59
No.66
No.81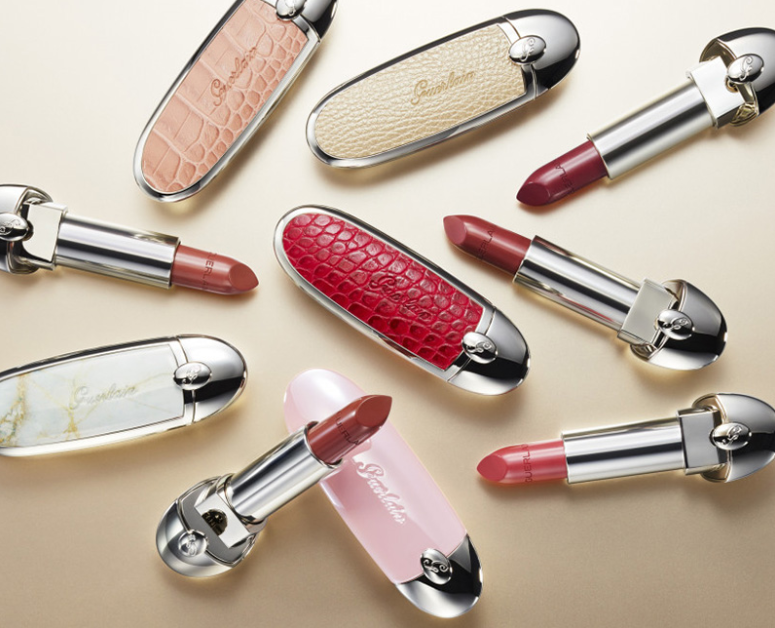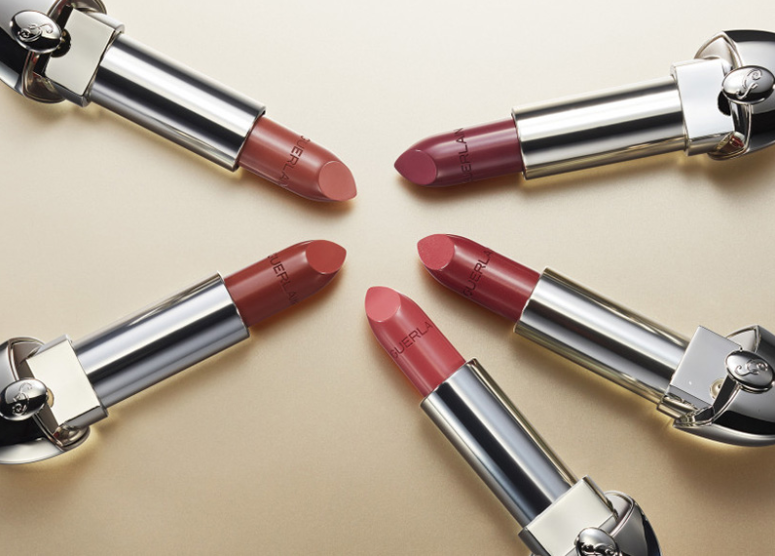 RELATED: GUERLAIN LUNAR NEW YEAR COLLECTION FOR 2020