The exclusive, limited-edition BLEU DE CHANEL Gift Set includes a 100ml Eau de Toilette, a woody aromatic with a captivating trail, and a Deodorant Stick, for prolonging the scent.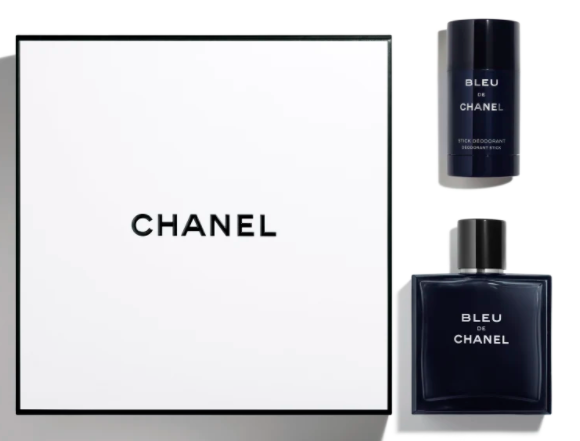 Price:
$177
Release Date:
Available now
Where to buy:
at Chanel.com
This Set Contains:
5 oz/ 148 mL BLEU DE CHANEL Eau de Toilette Spray
0.7 oz/ 21 mL BLEU DE CHANEL Eau de Toilette Twist and Spray
BLEU DE CHANEL Eau de Toilette is a woody aromatic that brings together the invigorating freshness of citrus and the strength of an aromatic accord with the woody whisper of dry cedar notes. New Caledonian sandalwood lends it a warm and sensual trail.
BLEU DE CHANEL is a fragrance for the man who refuses to blend in with the crowd or play by the rules.
Its composition reveals the spirit of someone who chooses his own destiny with determination. A character that asserts itself where it is least expected.
Generously spray the Eau de Toilette directly on the body and inside clothing.
The Deodorant Stick offers an instant feeling of freshness and a lasting sensation of well-being. Ideal for everyday use, it prolongs the fragrance trail.