Updated on March 11: details and pictures about the collection
To cater for the upcoming summer, Fenty Beauty is launching The New Cheeksout Collection. It is reported that,the launch will include 10 blush shades and 6 bronze shades. It appears that the blush will come in hues including a bright pink, a sunset orange, a neon purple, and a soft rose. As for the bronzer,It will come in a fairly extensive shade range. From light beige to tan, bronze to chocolate, there's a holiday-worthy glow up for every skin tone here. These new products have a cream compact formula and are described as "creamy, sheer and buildable".
Fenty Beauty The New Cheeksout Collection
Available -APRIL 17TH at fentybeauty ,sephora
FREESTYLE CREAM BLUSH – $20.00 (NEW, PERMANENT)
This blush is easy to use and impossible to overdo in a lineup of shades designed to enhance every complexion with a youthful glow. Created by Rihanna, these shades are sheer, buildable, and melt into skin. The sweat- and water-resistant formula smooths over skin without feeling sticky or greasy.
FUEGO FLUSH (01) – Soft tangerine with shimmer
PETAL POPPIN' (02) – Soft baby pink
BIKINI MARTINI (03) – Soft bubblegum pink
CRUSH ON CUPID (04) – Soft cool pink
STRAWBERRY DRIP (05) – Soft coral pink
DAIQUIRI DIP (06) – Soft coral red
DRAMA CLA$$ (07) – Soft violet
SUMMERTIME WINE (08) – Soft berry with shimmer
COOL BERRY (09) – Soft mauve with shimmer
ROSE LATTE (10) – Soft bronzed nude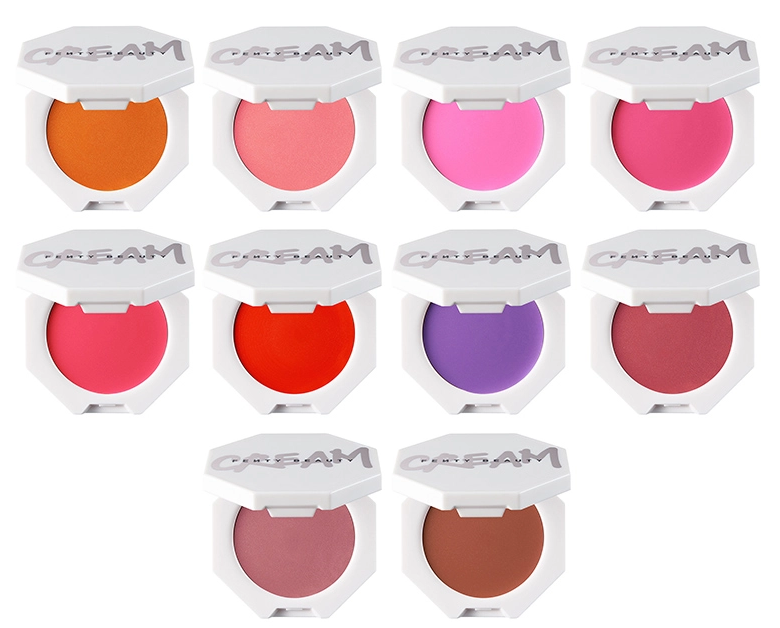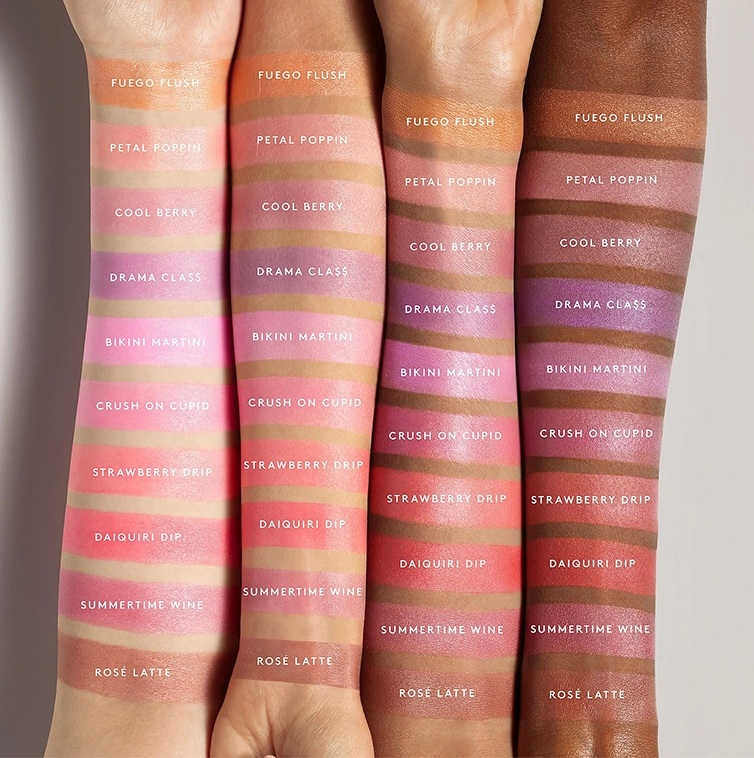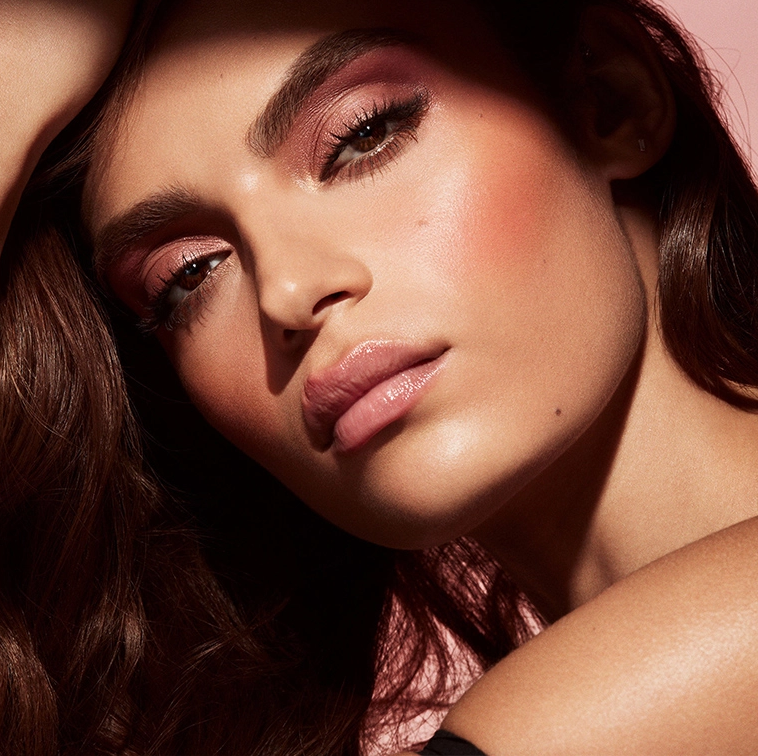 FREESTYLE CREAM BRONZER – $32.00 (NEW, PERMANENT)
This bronzer delivers a natural-looking bronze in a range of sheer, buildable shades designed for all. Easy to blend and impossible to overdo, this light-as-air, sweat- and water-resistant formula instantly melts into skin without disturbing makeup to bronze, define, or contour with its range of undertones.
AMBER (01) – Contour, cool undertone for fair skin tones
BUTTA BISCUIT (02) – Fair to light skin tones
MACCHIATO (03) – Light to medium skin tones
HUNNIE GLAZE (04) – Medium to tan skin tones
TEDDY (05) – Tan skin tones
CHOCOLATE (06) – Deep skin tones
TOFFEE TEASE (07) – Very deep skin tones, deep contour