If you love beauty gifts with purchase, this is the place for you! this page is List of Giorgio Armani Beauty gift with purchase 2021 schedule. If you are interested in Giorgio Armani Beauty, please feel free to check the content update on this page.
Below is a table with current and upcoming Giorgio Armani gift with purchase offers in the United States. Simply make a qualifying purchase and receive free gifts. Please wait a moment to check.
[Updates 01/01]

Giorgio Armani GWP online now
saksfifthavenue: Receive an Armani Pouch: Crema Nera Extrema Supreme Reving Cream Light Texture, Crema Nera Extrema Volume Reshaping Eye Serum, Fluid Sheer, Black Ecstasy and two Maestro Lip Stains with any $200 Armani Beauty purchase. Use code ARMAN14SF at checkout.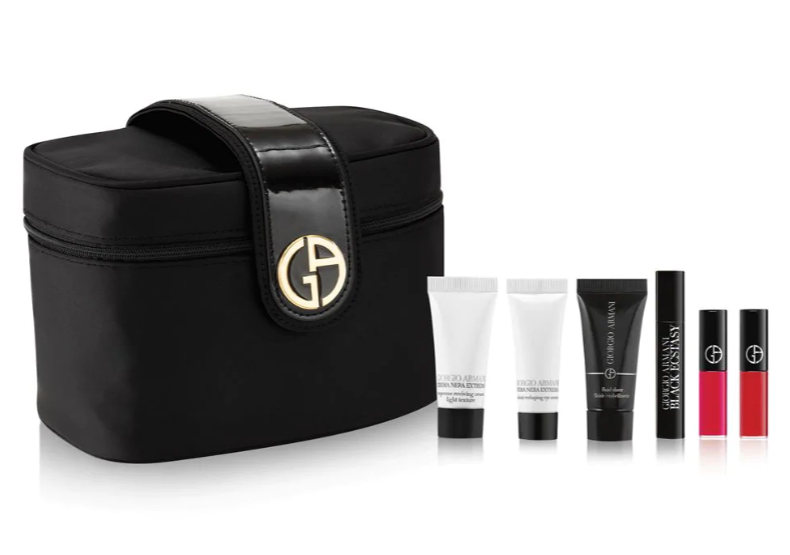 Nordstrom: Receive a cosmetics bag and deluxe samples of Lip Maestro Lip Stain in shade 400, Rouge d'Armani Matte Lipstick in shade 102 (0.05 oz.), Eyes to Kill Classic Mascara (0.05 oz.), Crema Nera Extrema Acqua Pantelleria Serum-Lotion (1 oz.) and Crema Nera Supreme Reviving Light Cream (0.16 oz.) with your $150 Giorgio Armani makeup or skin care purchase. Online only.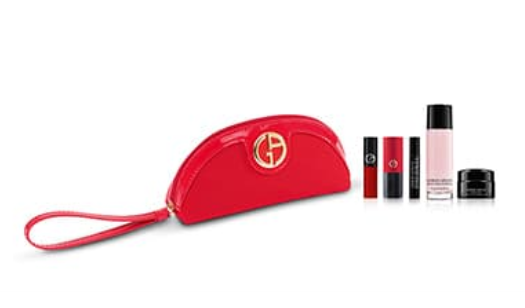 Giorgio Armani GWP in stores now
TBA
Click on the button below to see previous Giorgio Armani gift with purchase offers and more.