A month ago, beauty bloggers began to write about the new pink shell lip balm of CPB. It is said that Japan is listed on 7.21, but it has already been published here, I have already used it~ Because it is a limited edition, the counter stipulates that one person can only buy 3 and does not allow repeated purchases~ To be honest, it is not expensive, just costs $40. I thought I had so many lipsticks, even if I saw this limited lipstick, I would not buy it. However, the moment I saw it, I couldn't control myself to buy it!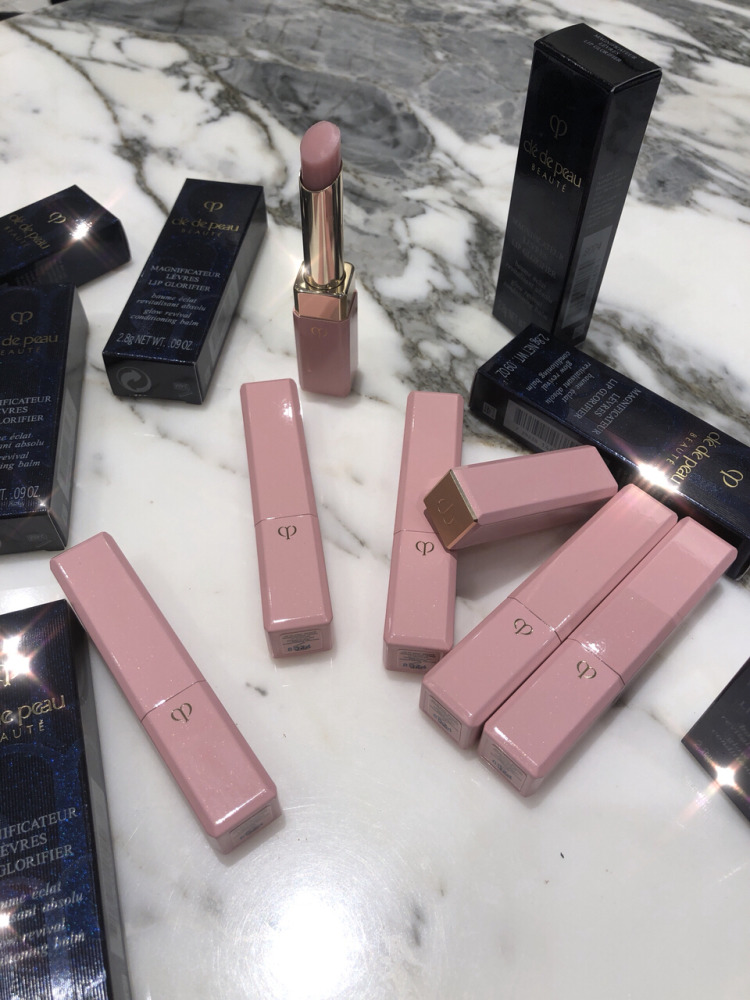 As a lip balm, the moisturizing effect is definitely good. I thought I would buy an appearance value at first, and I didn't have much hope for the function. But the result is a bit unexpected. My lip is dry and chapped even in the summer time. I've tried different lip balms from both high-end brands and drugstore. This one really helps heal my chapped lip. I've been using this for a period and will continue to use it. Just love it! I like to use it with other product to give my lip more treatment.
It has a good moisturizing degree. The most important thing is moisturizing, not greasy, very refreshing. It's better than oily, and it's silky than cream. Anyway, you don't have a sense of burden when you finish it. No wonder that it can be used as a makeup lip base cream. The official said that it shows a natural color according to body temperature. But I don't have special feeling. It's transparent to me, I don't know how others are. I used to feel good with Dior because it is very moist, so there are fewer natural lip lines. But this lipstick has a distinctly cool feeling, not sticky.
PRODUCT DESCRIPTION
A sheer wash of natural color with a glow-like finish, in a pink that varies in accordance to the pH of your skin. Refreshing at first touch, velvet-soft balm infuses the lips with intensive moisture, leaving them supple, smooth and plump. This essential treatment calms, restores and conditions skin, transforming with the most tender touch. The lips' natural moisture barrier is strengthened to help prevent future damage.
Easy to apply, the texture is creamy and melts-onto-the-lips. Lips are repaired and revived, embellished and enhanced.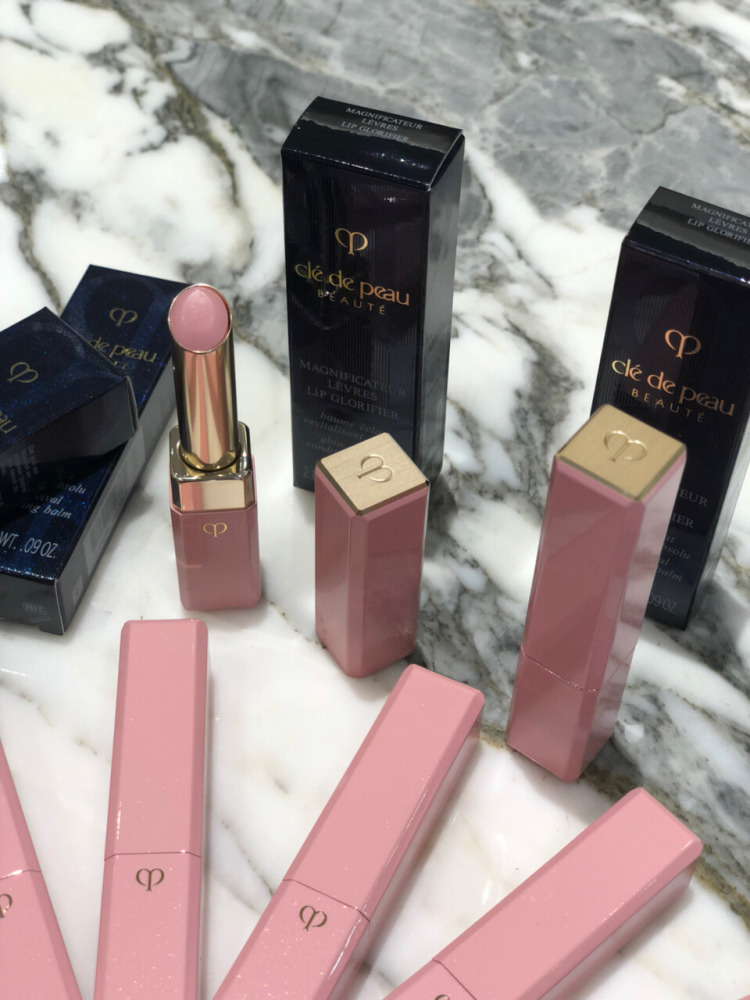 THE APPEARANCE
Compared to the high-end and elegant design with blue and black, this pink shell is really beautiful. The outer shell is a pale pink with a square metal texture. It is very heavy and very small. It is also very convenient to carry. This time it completely satisfied me. From the outer shell to the paste is pink color. The weight is almost the same as lipstick. Although it looks a bit matte and light powder on the picture, it is actually a tube with a golden glitter. The head and tail are made of brushed metal texture. The entire lipstick is slender, but the feel is perfect! The design is gentle and cute. I really like it.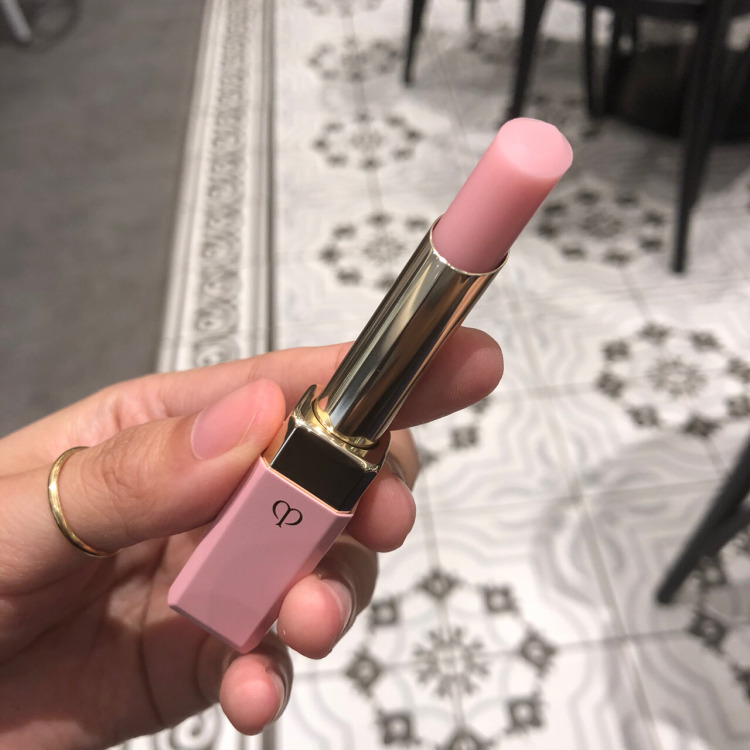 THE EFFECT
This lip balm has three main functions.
LIP BALM
Combine shea butter, safflower oil and argan oil to moisturize lips.
LIGHT LIPSTICK
The superb pigment particles react with the amino acid content in the skin, showing a pale pink color that matches the individual's solid color, enhancing the natural lip color.
LIP BASE CREAM
Creates smooth lips, lays the foundation for lip makeup, and makes the color of the subsequently applied lipstick even more outstanding.
THE TASTE
I especially like the taste of cherry blossoms, light, sweet, really very comfortable, unlike Armani, the color is too heavy. It has a light scent, but the taste quickly dissipates.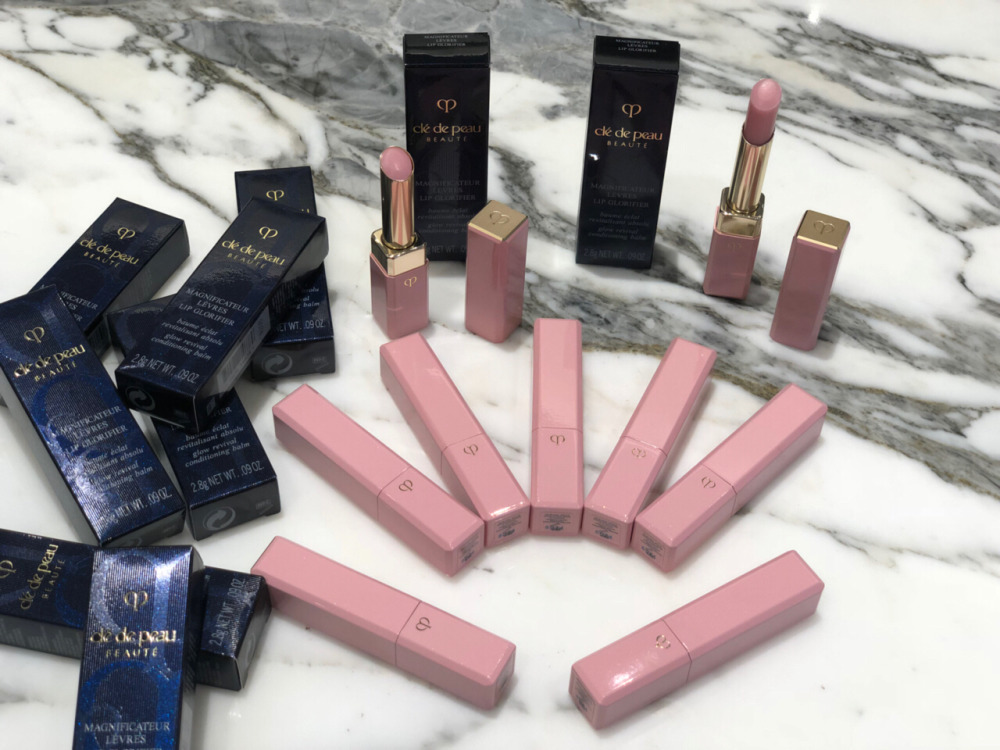 THE USER EXPERIENCE
Someone said that: This balm has transformed my lips. I love to exercise so I am always staying hydrated. I still always had lips that would chap or peel. I used many different medicated and natural balms that would help make my lips soft for a bit, but not help with the peeling. I decided to try this balm because I bought the original creme and loved it. The balm remains on my lips overnight. I reapply when I complete my morning routine and do not have to reapply during the day unless it rubs off after drinking coffee or eating a meal. My lips no longer peel. The balm is expensive, but you don't have to use much product to cover your lips. I really appreciate that (for me) this product was worth the money. That doesn't happen often enough.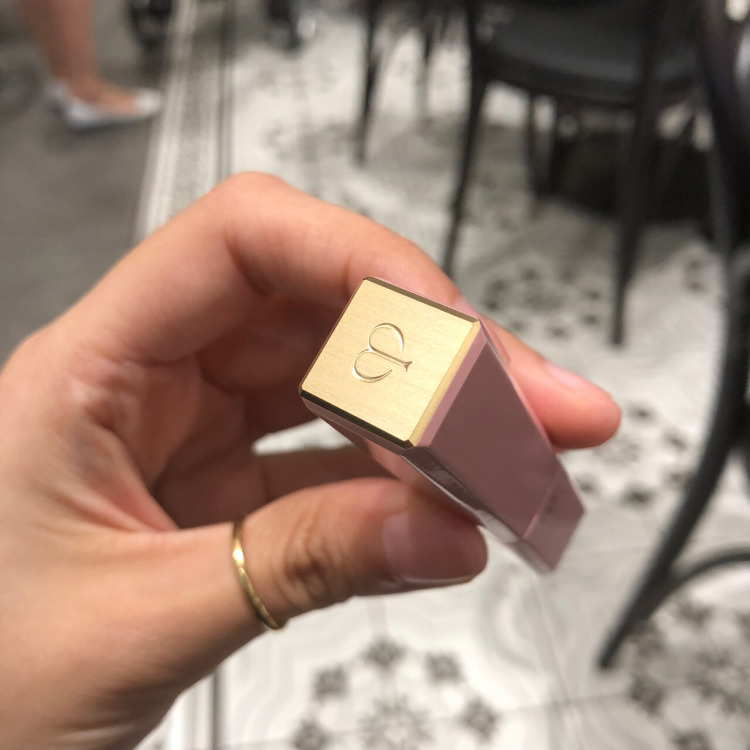 And another one said that: I am picky, and this lipstick is the only thing that has saved my lips. This medicine makes my lips extremely dry and I am so thankful for this lipstick. I highly recommend this product for anyone struggling with dry lips. It is amazing. As long as I put this before bedtime, my lips remain hydrated. The balm lasts all night and has a wonderful and refreshing mint scent. This is a bit expensive, but I bet it will last a year because I use so little. I've used so many brands of lip balm and this is one of two that I've ever used which works without fail from day one.
Objective to speak, the information about the CPB cherry blossom lip glorifier has been introduced in detail above. In short, it's soft and smooth, and the repairing ability is helpful for me, especially after a long and hot trip. It can be used for a long time. The smell makes people feel comfortable all day and won't be greasy. Overall it is still good! Really great product, but it can be improved.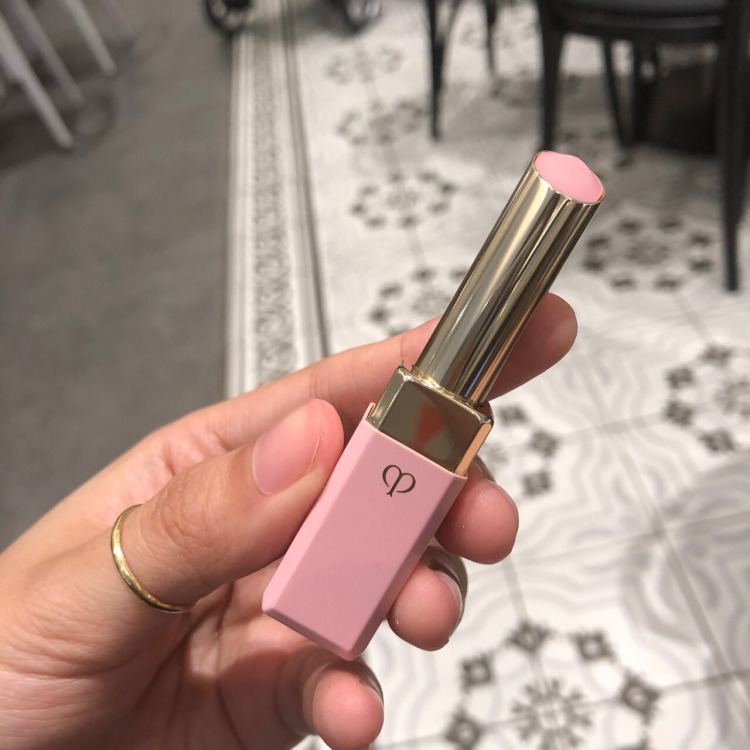 If you have any questions about CPB's products. please leave a message below. If I know, I will answer for you at once. And I'd be happy to discuss some other issues with you. I wish that you will have a good experience with it.
Thanks for the visit guys!
If you like, please click the following options to share, thank you anyway.