First of all, I would like to recommend that I see the La Prairie Skin Caviar Essence-in-Foundation REVIEW by the blogger @Michele Wang on youtube. I really think that his sharing is very exciting.
Maybe you will not be interested in my sharing after reviewing his swatches, hhh…
However, I still want to express my point of view, I hope to discuss the use of beauty with everyone, let us start.
I Have used many LaPrairie products (never really enjoying the signature scent) ,and bought this new cushion for about four months. the following is my la prairie skin caviar essence-in-foundation swatches.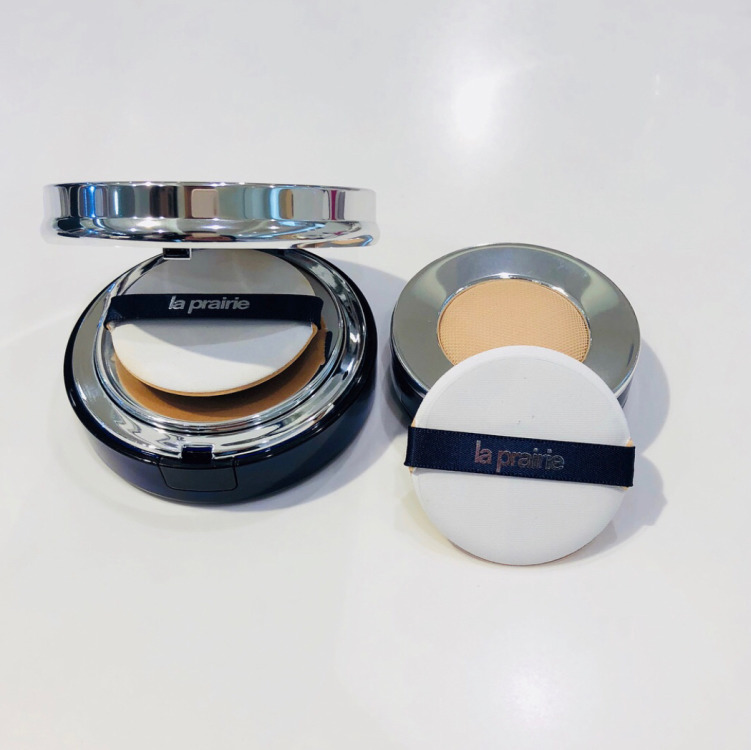 THE OFFICIAL INTRODUCTION
The technology behind cushion compacts has lifted it beyond the "trendy product" status. It was once only popular in Asia, and now almost every major beauty brand in the world carries their own take on the product. In fact, it's not hard to find a cushion at every price point. That said, there's always room for another one, especially if it adds quality skincare to the mix.
La Prairie Skin Caviar Essence-in-Foundation, a luxurious cushion compact. Apart from their signature caviar water that hydrates and aids skin repair, this new product offering has an SPF of 25 PA+++ to help combat premature aging. Each cushion comes with a free 15ml refill and two sponges, which means a one-time purchase can last you a long time.
BENEFITS
Leaves skin with a refined texture
Skin feels smoother
Buildable light to medium coverage for a seamless finish
Protects from UV damage
Portable and refillable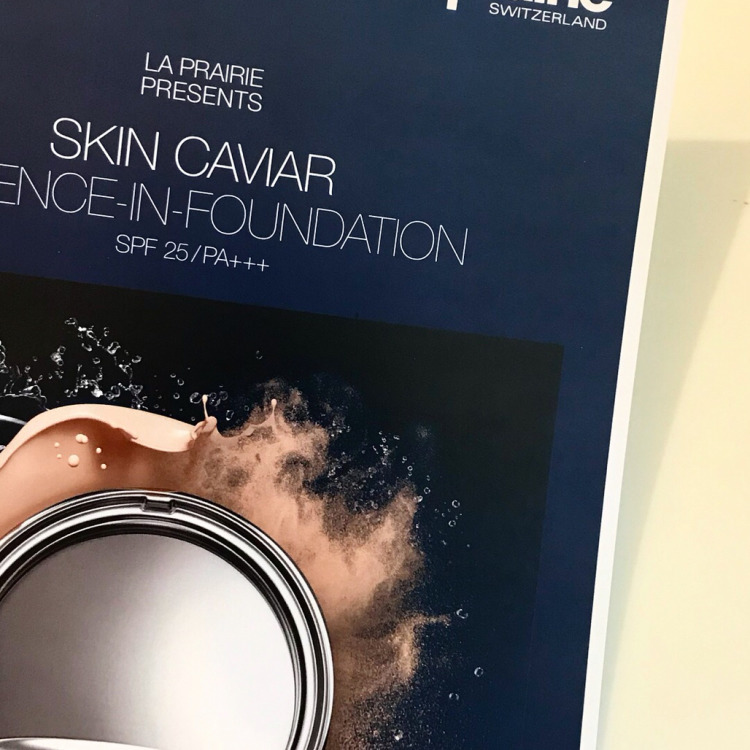 THE APPEARANCE
I was attracted by its appearance when I Opened this cushion at first sight. As for appearance, it exceeds all cushions. The size is larger than the general cushion liquid foundation, which is very heavy. The mirror is also very large, it is very convenient to put makeup in the bag.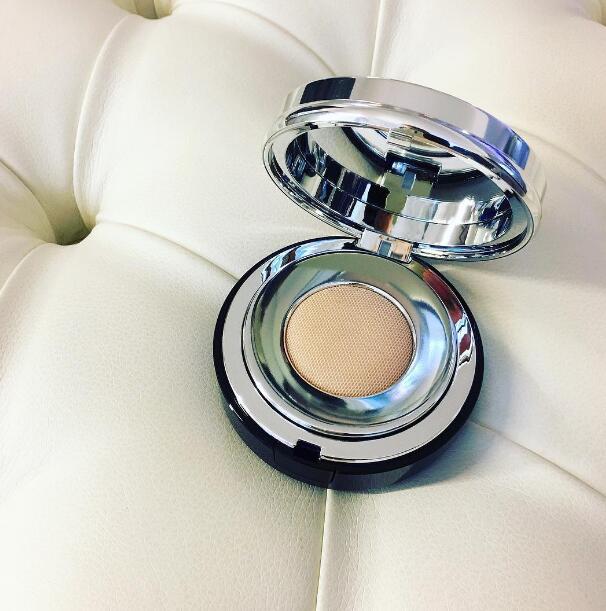 THE DESIGN
The difference between this cushion liquid foundation and ordinary cushion liquid foundation is that it is not used like ordinary cushion liquid foundation. The liquid is not floating on the net. You need to press it to float the liquid foundation. If you don't press it, the liquid foundation is completely sealed inside. I especially like this design, which guarantees that the liquid foundation will not dry out. Pressing once enables me to apply half of my face.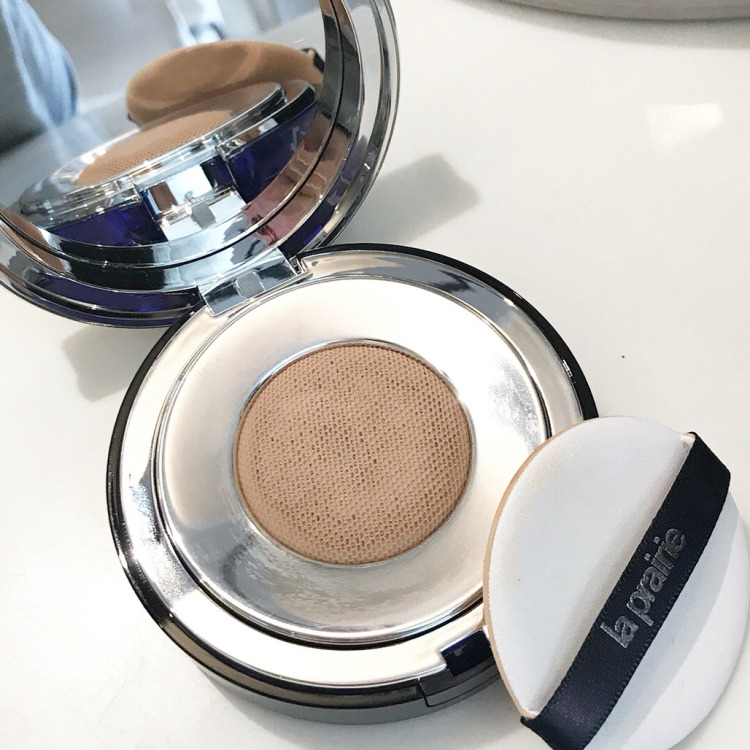 THE TASTE
This cushion has a very high taste. The Sweet smell makes me feel good all day.
MAKEUP EFFECT
this one is absolutely fabulous. I have the LP Caviar liquid foundation and it's nice but a bit heavy. I just love how this immediately turns ordinary into extraordinary….for me. I do not use the little sponge puff, much prefer a damp beauty blender. I find that just a serum under it is sufficient for a moisturizer. I live in Canada and the spf is not shown on the packaging but it does have an spf of 25 which is a bonus and enough for me. Have yet to find one that I can stand on my skin, includes having tried too many. I have been trying to minimalize my 'get ready' time and this definitely helps. Love it and will continue to use…….$$$ permitting, it comes with a pricey ticket here in Canada 😉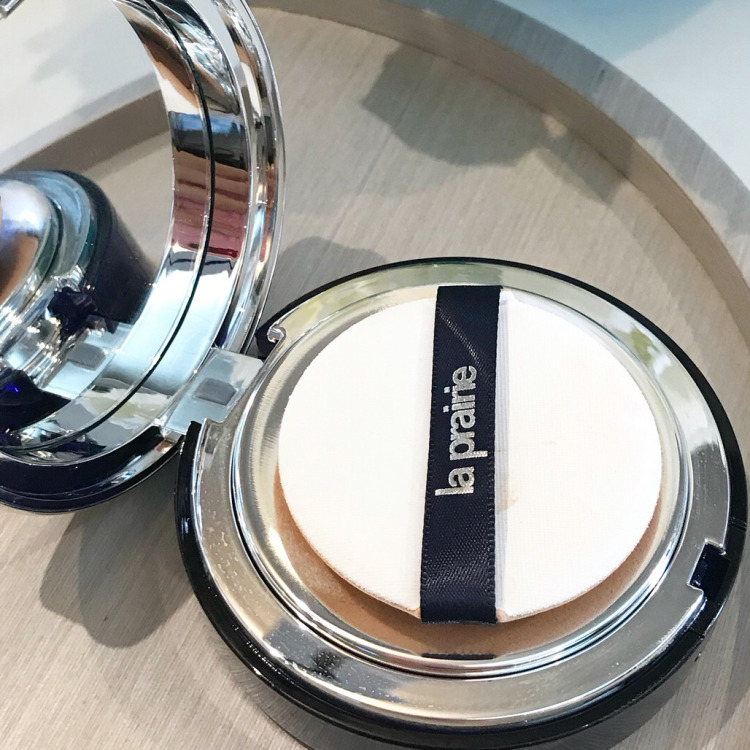 WHAT IS INSIDE OF IT
This cushion has a nourishing effect, nourishing your skin all day long while applying it. This blue caviar essence cushion contains several advanced components of LA PRAIRIE including La Prairie's blue caviar water, blue caviar anti-gravity essence and blue caviar peptides. After opening, the shelf life is only 6 months, indicating that the nutritional value is high!
FEELING ON THE FACE
As a moisturizing liquid cushion, La Prairie's is not stick like many moisturizing cushions when used. This cushion is hydrated and Refreshing.
COLOR GUIDE
This cushion has a total of 10 colors to satisfy the needs of different skin tones including NW 10 tender ivory, NC 10 porcelaine blush, N 10 creme pêche, NC 20 pêche, N 20 pure ivory, W30 golden beige, NW 30 honey beige, N 30 satin nude, NW 40 almond beige, W 50 mocha.
To be honest, which color number is right for you, you can go to the counter to try it or buy a sample to try.
HOW TO USE
New liquid foundation needs to be lightly pressed 3-4 times. In fact, when you see the shape of the petals on the surface of the foundation, it is ok. It is enough to use the full face by clicking a bit at a time. So don't press too much. If you think it is not enough, you can use the air cushion to gently absorb the residual liquid foundation on the surface of the foundation box. You don't need to press it completely under the foundation. Use the puff to pat on the face many times.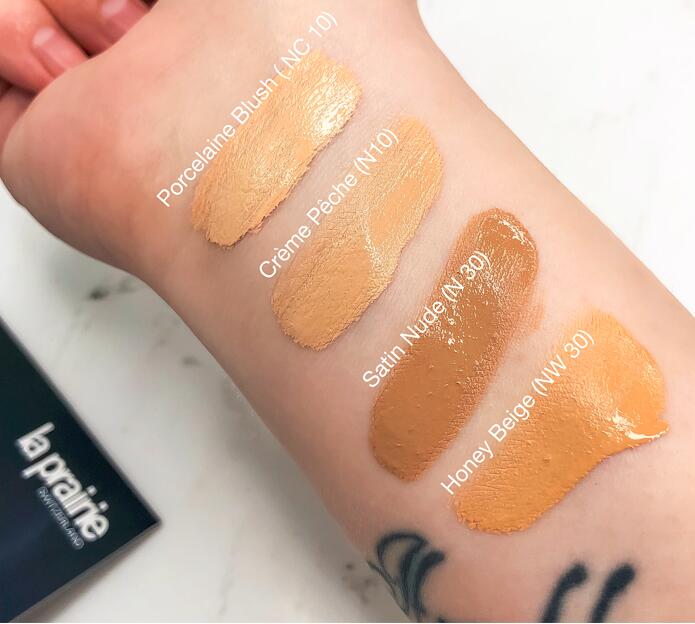 THE USER EXPERIENCE
I have been faithful to this product ever since I discovered it a few years back. The product goes on smoothly on top of moisturized or un-moisturized skin. My favorite thing about this product is that it makes my skin look dewy and hides superficial blemishes, perfect for the "no makeup " make up look. This one goes on smooth with or without a moisturizer. The coverage is light and not heavy!
CONS ABOUT IT
This cushion also has cons. The cons are that the box is too big, not very convenient to carry. And the puff is not stored separately. Although it has a piece of transparent film on the foundation, but I don't think it's convenient or clean. So, if you mind this, be careful when buying.
Overall feeling is a very good. It was love at first touch — such a beautiful, rich and silky texture and instantly revived my skin. In my opinion, it is worth the cost.
If you have any questions about LA PRAIRIE's products. please leave a message below. If I know, I will answer for you at once. And I'd be happy to discuss some other issues with you. I wish that you will have a good experience with it.
Thanks for the visit guys!
If you like, please click the following options to share, thank you anyway.