I used this product for more than a month before I writing this blog. Now many makeups have a certain sun protection index, but there is not much like CPB with such a high sun protection index (PA50+). This product has a sun protection index of 50, which is said to have been sold out when it was first launched in Japan. I love this product and I use ivory for myself. Playing outside these days, only using this product solves the problem of isolation and sun protection. It is so cool! This isolating texture is like a liquid foundation, and the concealing effect is really good. A girl with good skin can only use this. After the application, the face is very refreshing, there will be no sticky feeling, and there will be no acne. The oil control effect is still quite good, and it can last for a long time. This product can be used as a substitute for sunscreen.
The point is that this is really cost-effective, as long as you can use for the whole face with a little bit! The price is $97 in the domestic counter, I bought it at 70% off, and it is about $67~
Next I will specifically talk about it below.
THE PACKAGE
Still a golden lid, white hose, small pointed mouth. Easy to squeeze, easy to control the dosage.
THE TASTE
I really like the taste of CPB products, the taste is faint, and this is the same. In short, I really like it.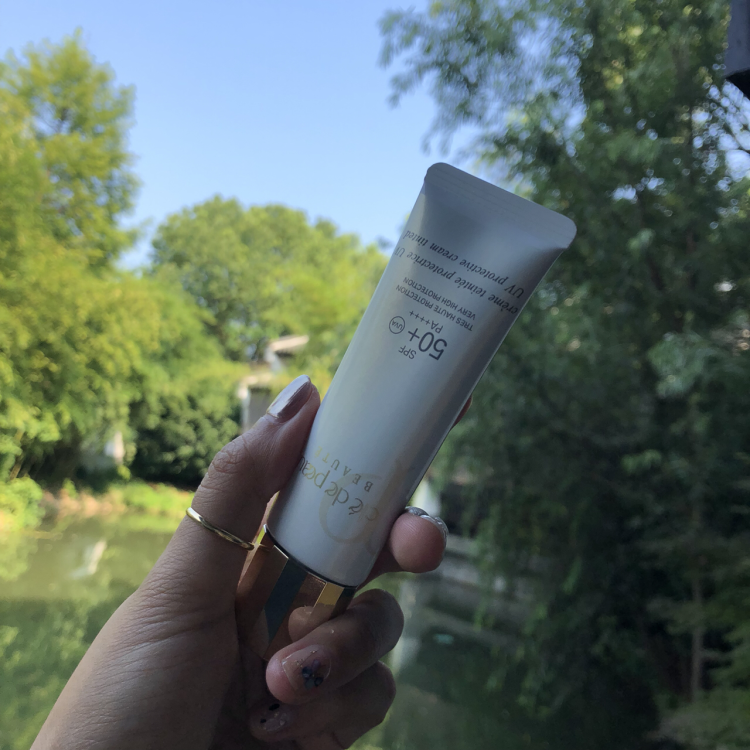 THE TEXTURE
It is thicker than the long tube. But the effect is very good. The skin does not dry after application. Keep your skin moisturized when the skin is dry. More hydrated, easy to push.
THE EFFECT
1.Maintain skin's epidermal health: Add Luoshen extract essential oil, S-uronic acid and vitamin E inducer to help maintain high moisture and maintain skin's epidermal health.
2.Enhance skin elasticity and tension: Add ginseng extract NEW, Axian extract, mangosteen essence and Bupleurum root extract to strengthen the structure of skin epidermis and muscle base and reduce the appearance of fine lines.
3.Improve skin repair ability: Add hibiscus flower extract NEW, from the hot African environment with harsh ultraviolet radiation, can help to create a moisturizing effect on the skin damaged by the ultraviolet environment.
4.Prevent uneven skin tone and spot formation: Add vitamin C ethyl, vitamin E translucent conductor and hawthorn extract to help the skin shine from the inside out.
THE USER EXPERIENCE
Someone said that: My favorite thing about this product is: How lightweight it is. I love this product and I often forget that I have it on since it does not leave a greasy residue after applied. I have very oily and acne prone skin and it has worked wonders for me. My skin is not as oily as it once was Also, it does not interfere with my makeup application. I have been using this sunscreen in replacement of a moisturizer and I truly do feel like it has done wonders for my skin thus far!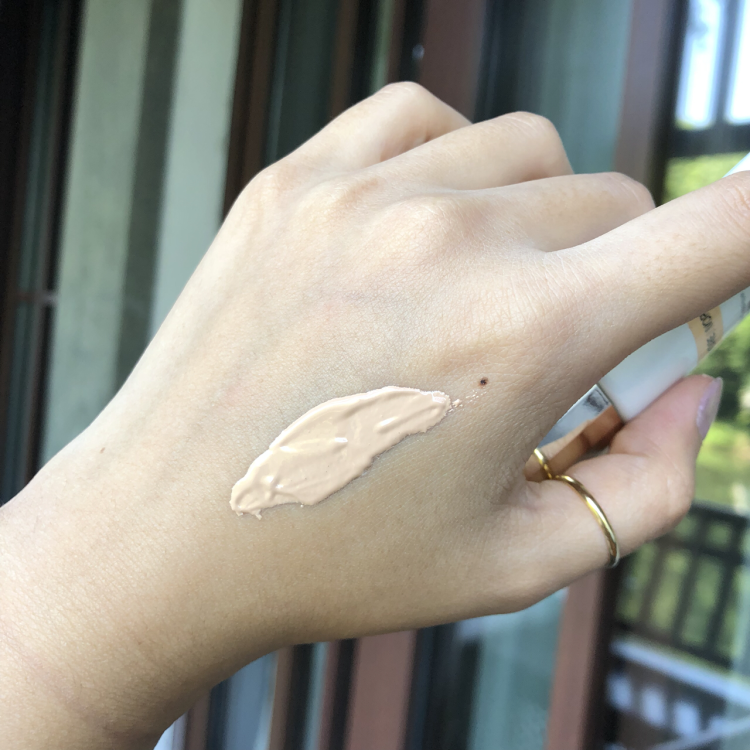 And another one said that: This uv protective cream is worth it's weight in gold! First of all, it works great! I have used it in the HOT Texas Sun at the lake and river, and it protects my face better than anything I have ever used. It's a liquid that seems to go on with a powdery finish. It's not greasy, has never broken me out, and protects the face for a long time. I have used it probably a dozen times over the past month in VERY INTENSE sun conditions, and didn't get even the slightest bit of a burn. I have freckles, and the sun usually causes them to get larger; but this products keeps that from happening. I am so happy that I discovered this facial SPF.
COLOR GUIDE
This product has four colors, including pink, ivory, ocher and dark. Pink is suitable for people with white skin, ivory is suitable for people who need to brighten their complexion.
The color number should be selected according to your skin color. If you don't know what color to choose, you can go to the counter and try the sample.
HOW TO APPLY
Face use
After skin care products and before cosmetics, take a proper amount of cream on your fingertips and apply on the entire face and neck evenly. Cleansing products are required.
Body use
Apply long strips of cream to the area of skin you need, and apply with the palm of your hand evenly.
AFTER USE FEELING
Overall not bad, single use is very thin, not heavy, breathable. Dry skin is very suitable, oil skin can be used with loose powder. This is really the least oily sunscreen I have ever used. Moisturizing effect is lower than the previous version. But this texture is more suitable for mixed oil skin, I hate the slimy feeling, and it fits the skin very well. This product can maintain skin's softness and protect against various UV rays.
It covers dull and uneven with natural color, making skin shiny. It seems to be a natural skin feeling after applying.
Objective to speak, the information about the CPB uv protective cream has been introduced in detail above. In short, the ultra-high sun protection index, coupled with the touch-up effect, can be used for a long time. The smell makes people feel comfortable all day and won't be greasy. Overall I think it is still good! It is the summer's first choice! Buy it and you won't regret for your choice. Of course, the premise is that you have enough money.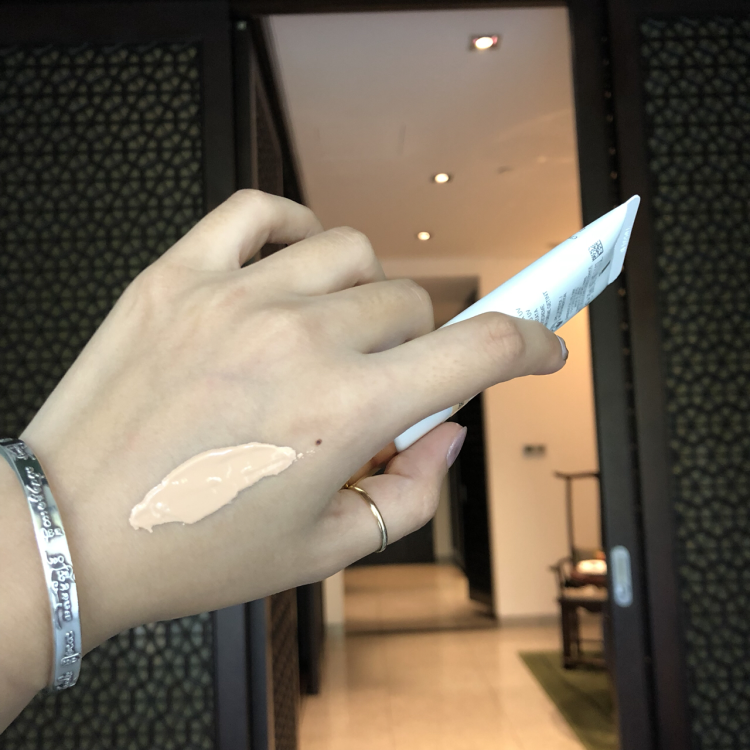 If you have any questions about CPB's products. please leave a message below. If I know, I will answer for you at once. And I'd be happy to discuss some other issues with you. I wish that you will have a good experience with it.
Thanks for the visit guys!
If you like, please click the following options to share, thank you anyway.