In recent months, I have not known how many new products have been released by colourpop. But it doesn't seem to want to stop and add new members to the fruit series. The Upcoming is ColourPop Big Ole Peach Collection.This collection is very cute and gentle, it feels sweet like a peach. This collection includes a wide range of products, and of course the most anticipated is the nine-color eyeshadow palette. At present, this collection only publishes pictures, but it is full of temptation. If you are interested, keep watching!
ColourPop Big Ole Peach Collection For 2019
Available – AUGUST 23rd at 8am PST online at colourpopcosmetics
Baby Got Peach palette – $12
The Baby Got Peach eyeshadow palette! It features nine gorgeous shades, with an equal mix of matte and shimmer formulas. You can blend some beautiful peach colours into your crease, and then finish off the look with a bold glitter shade – they truly make a statement. The palette also comes with a mirror, so there really is no way you can say no.
Peach, Please! Lip Tint Duo – $12
You Wanna Peach of Me Super Shock Set – $15
Bellini BB Lip Bundle – $12
Fresh N Peachy Blush – coral peach blush – $8
Frisky Business Blush – light peach pink -$8
Perk Up Blush – neutral nude – $8
Grande BFF Liquid Liner – brown liner – $8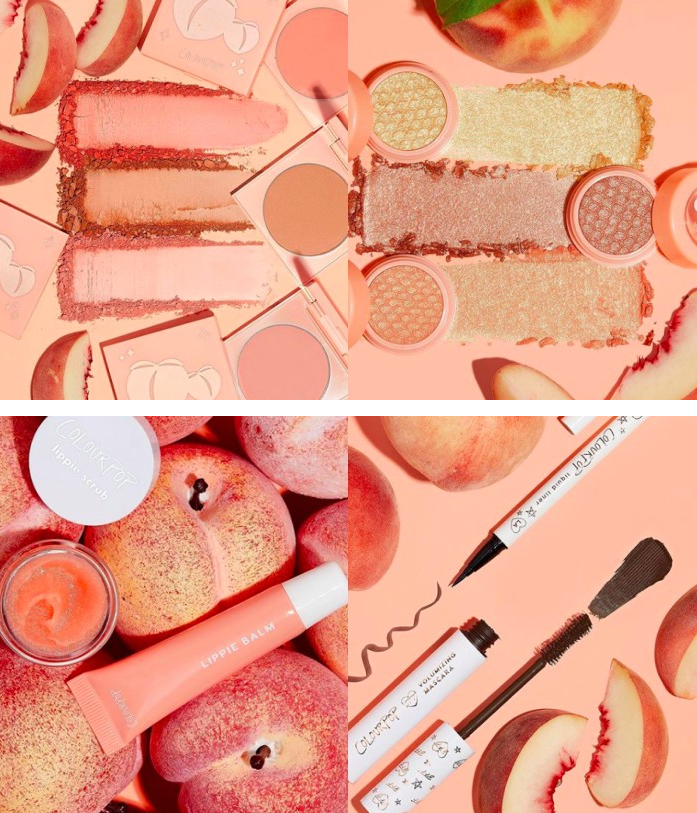 More information can be seen through the pictures, and this will appear on the official website tomorrow.
RELATED: Colourpop New Strawberry Collection