This summer, Fenty Beauty has launched a lot of new products, which surprise us every time.What they are about to launch is the Fenty Beauty Brow MVP Ultra Fine Brow Pencil & Styler. This is the very first brow product created by the brand, but it's the long-awaited last puzzle piece to completing the full Fenty face. This brow pencil features a paddle brush tip to tame hairs and blend pigment for a diffused. I have to say that this shape is like a toothbrush, but it looks very practical. This is innovative and unique, attracting a lot of attention. Check it out!
Fenty Beauty Brow MVP Ultra Fine Brow Pencil & Styler
Available – AUGUST 23rd online at fentybeauty、
sephora
"I'm obsessed with doing my own brows because it's so personal and there's a particular way I like them. I love this brow pencil because it gives you the ultimate control and makes it really easy to get any brow shape."
"I think brows are the MVP of the face. They really frame your look and make a huge difference. I wanted to make this pencil really easy to create any brow look." -Rihanna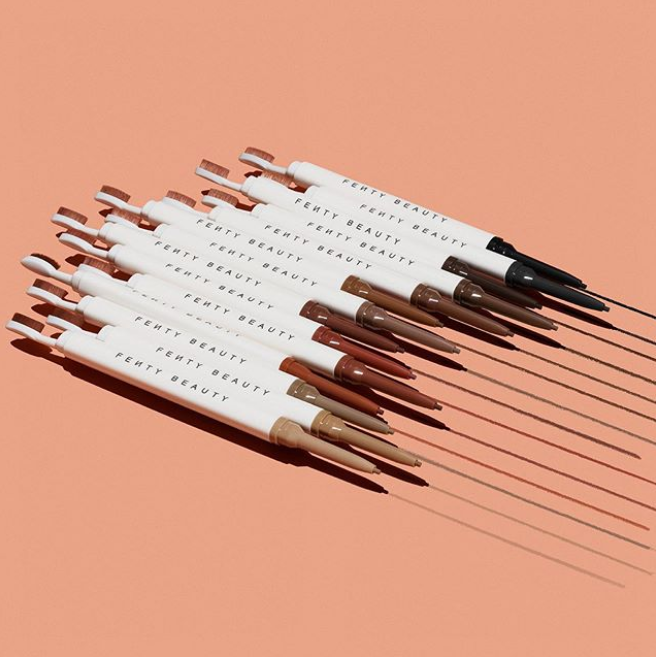 Brow MVP Ultra Fine Brow Pencil & Styler – $20
An ultra fine, retractable brow pencil made for hair-like precision, born in a groundbreaking range of 14 longwear, waterproof, smudge-resistant shades—plus a built-in paddle brush for effortless blending and styling.
SHADES:
True Red
Soft Red
Soft Black
Medium Brown
Medium Blond
Light Brown
Light Blond
Deep Black
Dark Brown
Dark Auburn
Dark Ash Blond
Black Brown
Ash Brown
Auburn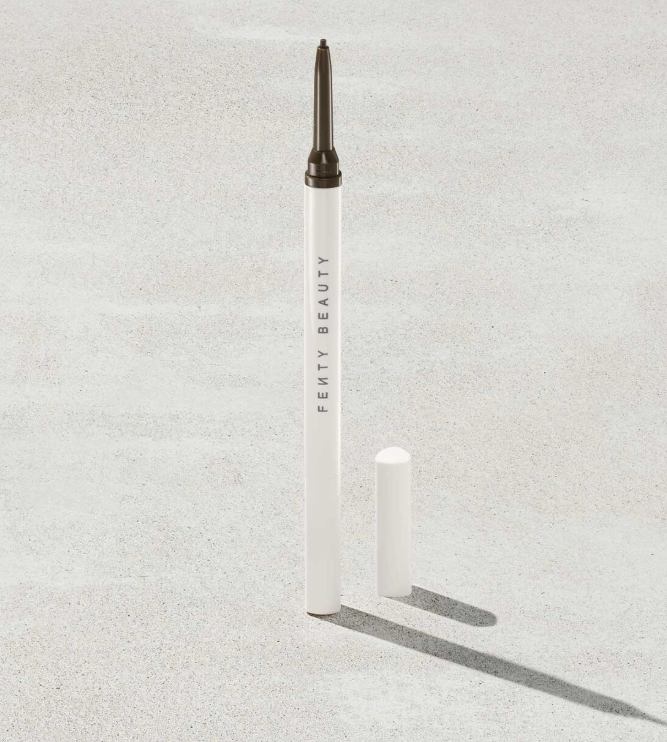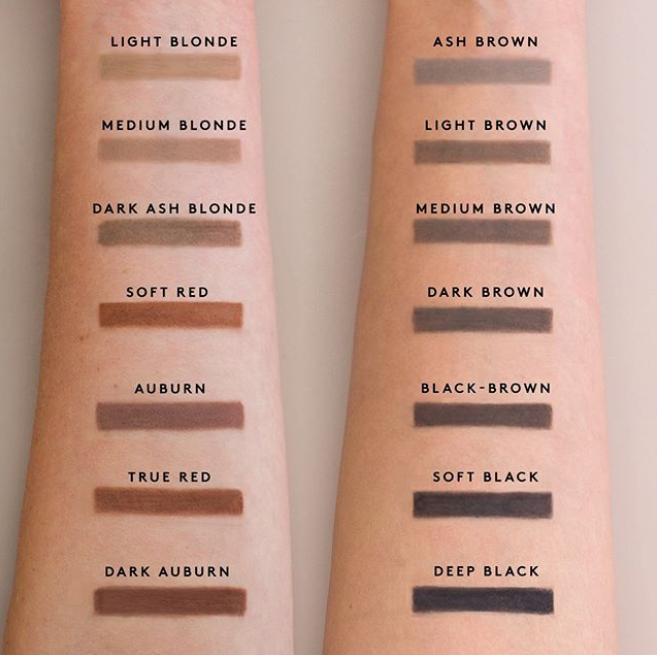 Meet the only MVP you can trust with your brow game. With an ultra fine retractable tip on one end, and a unique paddle styling brush on the other, Rihanna created this creamy, longwear eyebrow pencil to go the distance with 14 all-star shades. From strawberry blonde to ash brown to the deepest black, Rihanna made sure to serve even the hardest-to-match hair colors.
Rihanna knows how personal brows are, so she made it easy to get instantly defined, natural-looking brows that are true to you. This super fine-tipped pencil is the ultimate pro at precision, letting you outline and fill-in brows with smooth, hair-like strokes that's not too creamy, not too dry, but just right—giving you the exact payoff you need, every time. We're talking serious stamina, too, with a waterproof formula that resists smudging, fading, and transferring. Plus, Brow MVP's smart triangle shape makes it easy to hold, with a built-in paddle brush to comb through and shape up brows while blending out excess color.
You can choose a shade closest to your hair color. Apply in short strokes to outline and fill in brows, then use the styling brush to blend out and comb into place.