In order for you to have a glittering makeup and stand out from the crowd, Urban Decay has expanded its Moondust Collection with the latest products. The Urban Decay New Moondust Collection includes new Lip Eclipse shimmery lipsticks and Glitter Liquid Face & Body Illuminizer and three new Moondust Eyeshadow singles. These new products have a sophisticated and unique color scheme that shines with a chic brilliance. More than just glowing, these products also incorporate the brand's advanced technology and continue the brand's high-quality formula. If you love the Moondust collection, don't miss these new products!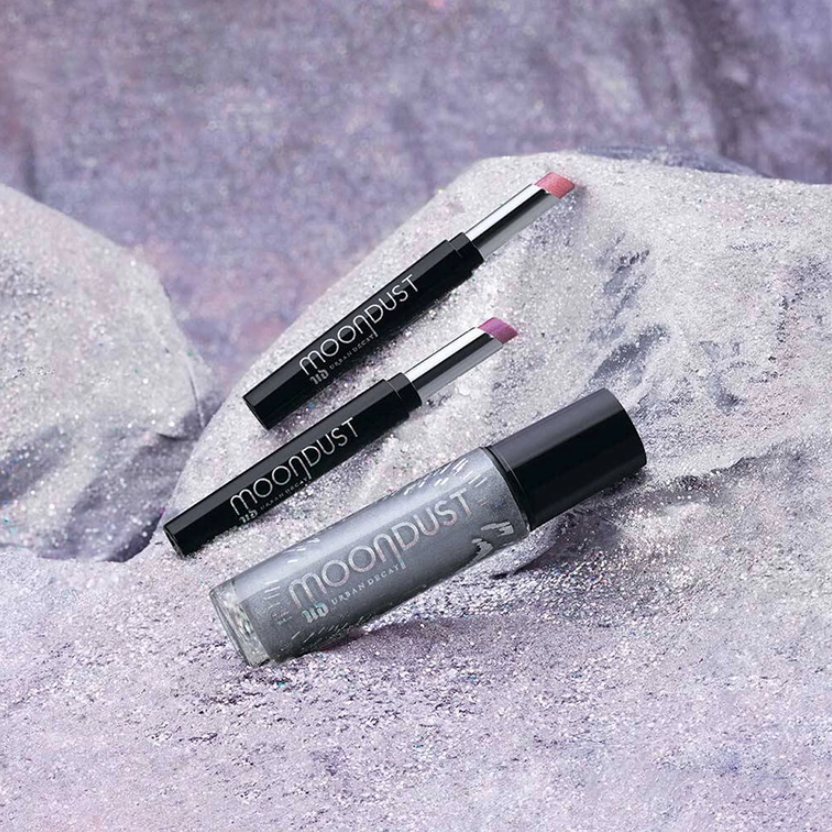 Urban Decay New Moondust Collection
Available – Now at urbandecay,nordstrom
MOONDUST GLITTER LIQUID FACE & BODY ILLUMINIZER – $29.00
A lightweight face and body illuminizer with hyperfine, duochrome glitter and pearlescent pigment. It dries instantly for full-body sparkle and glow.
This liquid body shimmer goes on weightlessly for multidimensional, otherworldly shine that draws everyone into your orbit. Apply the luminizer everywhere, from all over your body to your face and décolletage as a highlighter.
Shades:
BARELY BAKED – Gold
MIDNIGHT BLAST – Copper
HORIZON – Rose gold
MOONSPOON -Silver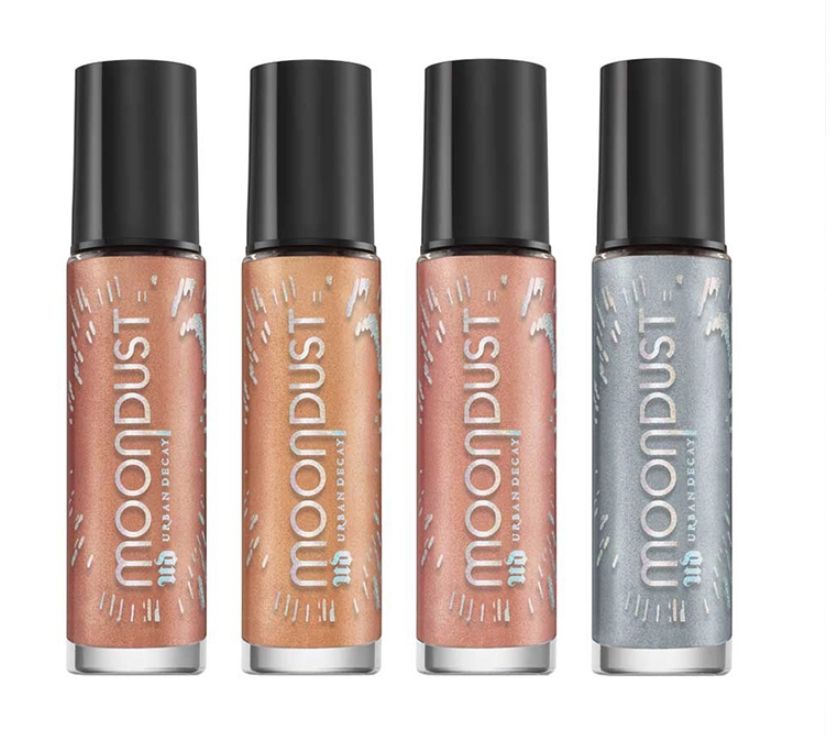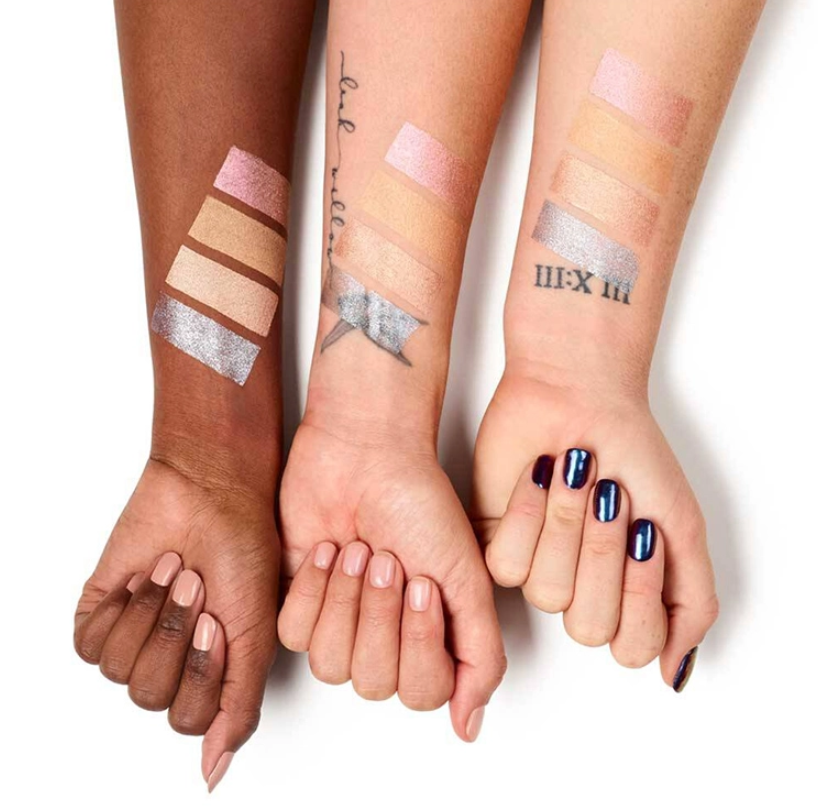 MOONDUST LIP ECLIPSE SHIMMER LIPSTICK – $22.00
A sheer lipstick that goes on smoothly with a hint of color and the most radiant, multidimensional glittery finish.
Lip Eclipse's creamy formula is packed with moisturizing cocoa butter plus jojoba and avocado oils to nourish and soften. Microfine glitter and pearlescent pigment create an otherworldly sparkle that helps you outshine everyone else.
Shades:
NOVA – Copper
SOLAR FLARE – Orange
RISING – Rose gold
RETROGRADE – Purple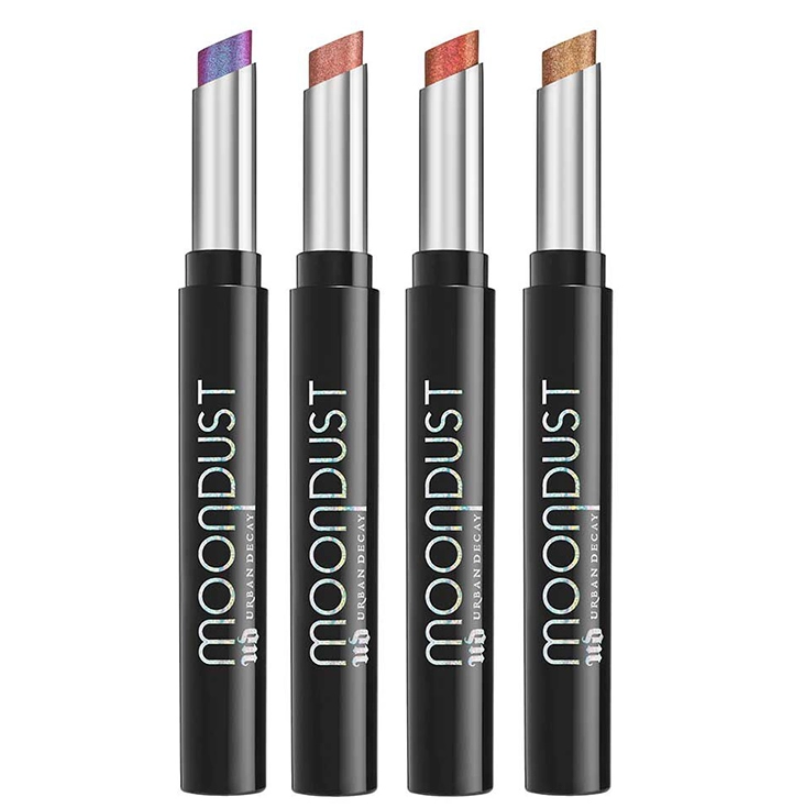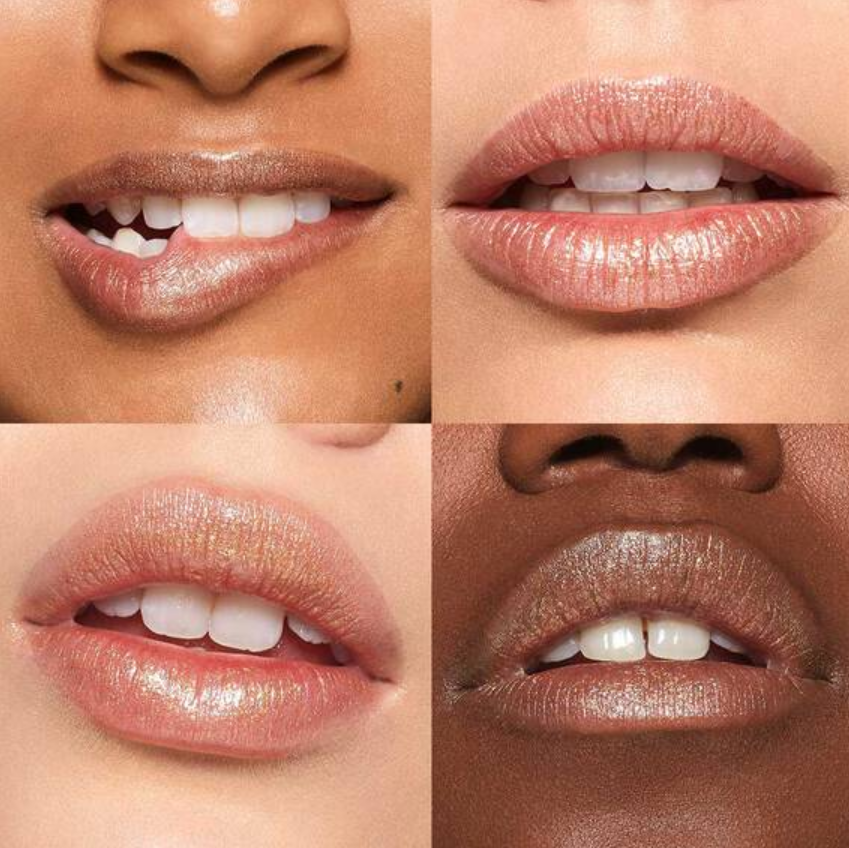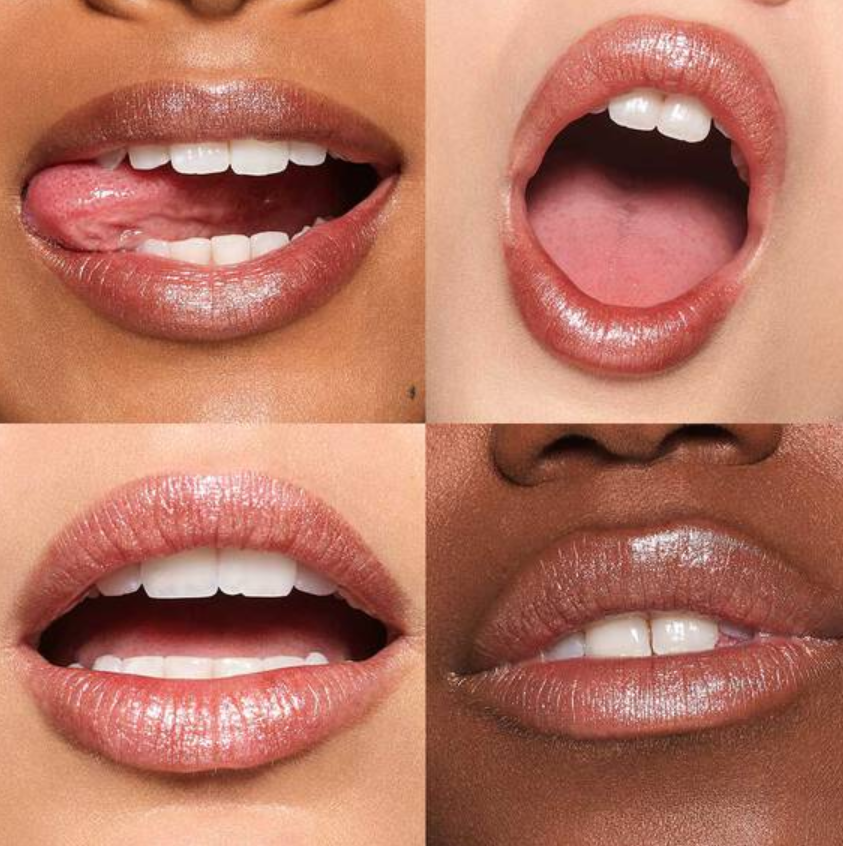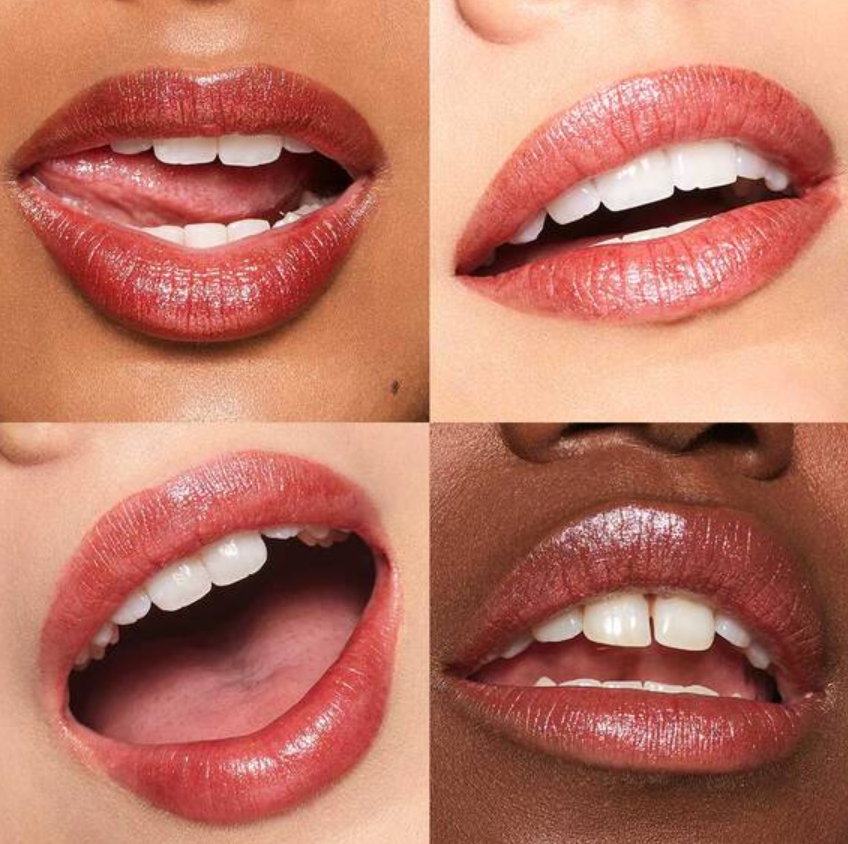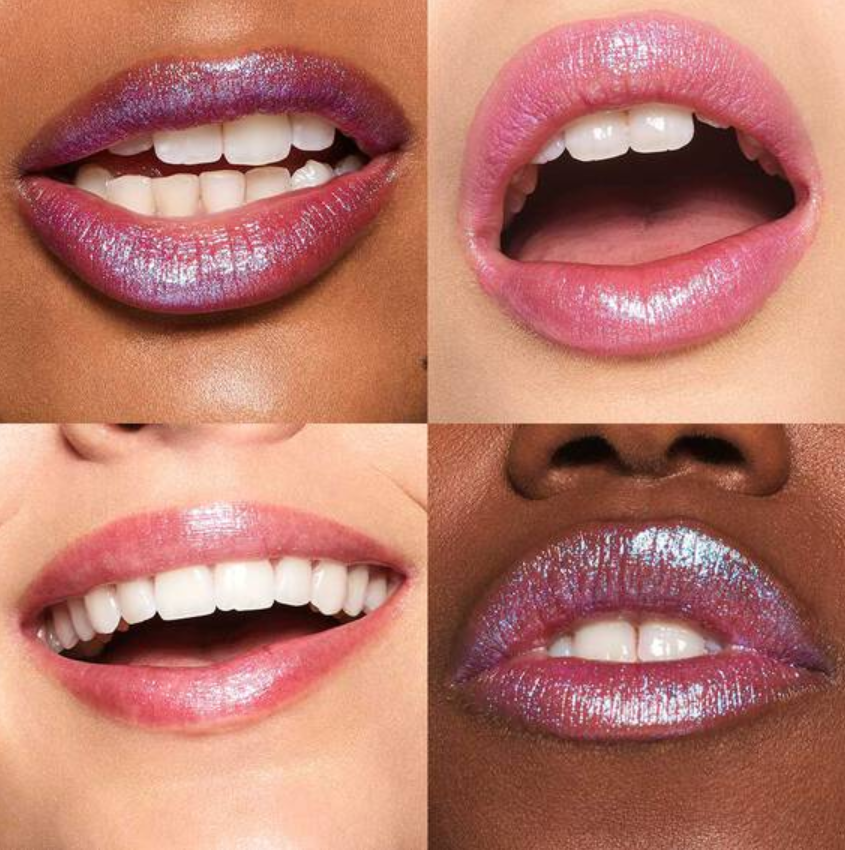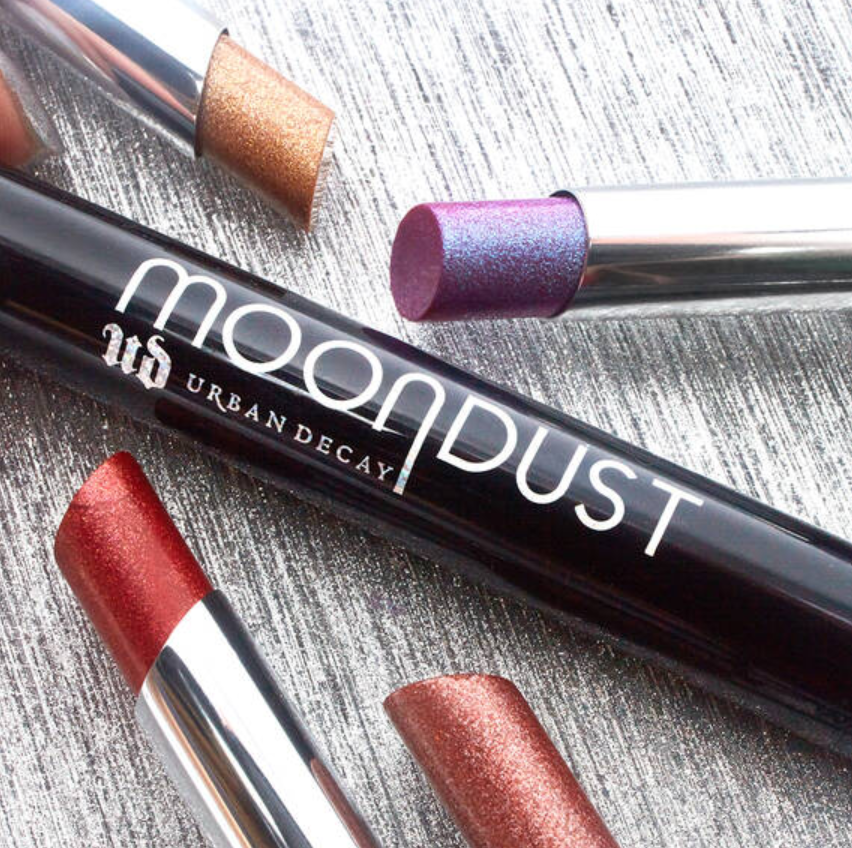 Sparkly shadow goes ultra-sophisticated—with intense hues, microfine sparkle and lush, 3-D metallics. You've never seen a sparkly shadow this sophisticated. Moondust is dazzlingly sparkly but with a super refined, incredibly sophisticated feel (and not a single speck of chunky glitter). Microfine bits of iridescent sparkle collide with intense, dreamy hues and lush, 3-D metallics—for an effect that's out of this world.
New technology gives Moondust an amazing effect not found in traditional pressed-powder shadows. It feels like a cream but goes on like a powder to create a smooth, brilliantly reflective look.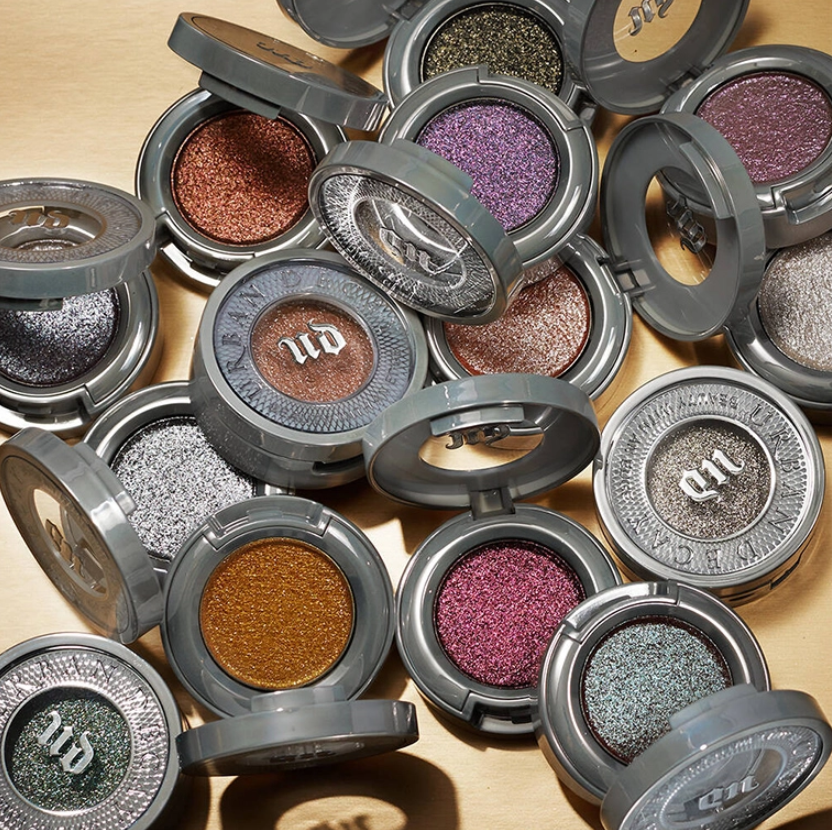 New Shades:
LITHIUM – Brown with iridescent 3D sparkle
SPECTER – Soft pink with tonal sparkle
POWDER TRIP – Burnt orange metallic