To make you stand out from the crowd in the summer, Sephora expands its lipstick lineup. The latest products are the new shades of Rouge Lacquer Lipstick and #LIPSTORIES Natural Wonders Lipstick, as well as a new GLOSSED Lip Gloss range. These new products cover lipsticks and liquid lip glosses, continuing the brand's consistent high-quality formula. They have rich shades, from nude to vibrant red to distinguished purple.At the same time, it has a variety of makeup effects, from advanced matte to delicate pearly to personalized metallic finishes.If you are obsessed with Sephora lipsticks, don't miss them!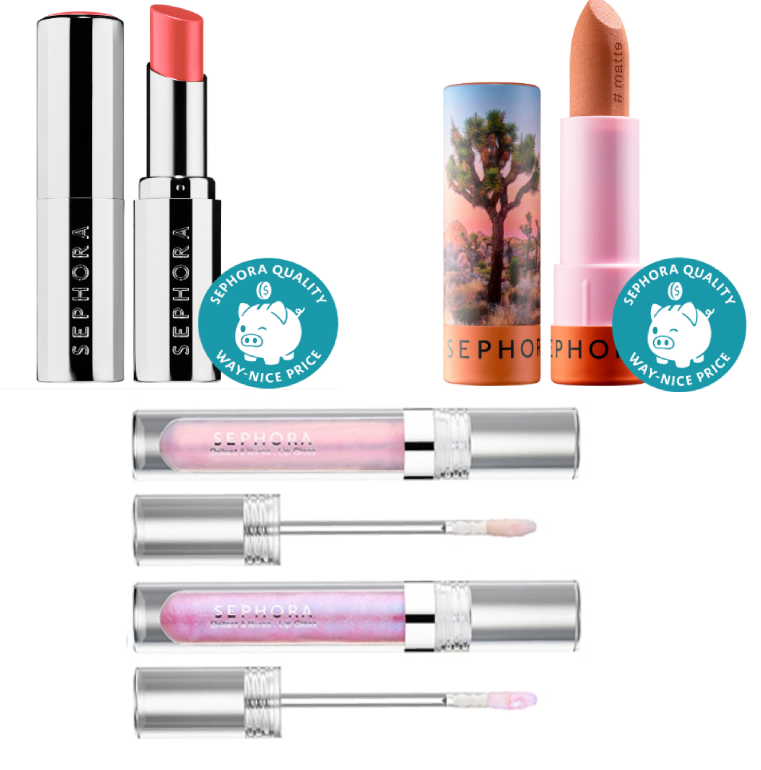 Sephora New Lipstick Collection For Summer 2020
Available – coming soon exclusive to Sephora
ROUGE LACQUER LIPSTICK – $14.00 (NEW, PERMANENT)
A high-shine, super pigmented lacquer lipstick with a balm-like texture.
Enriched with mango and shea butters, this silky formula melts on to lips for extra comfort. The lacquer finish gives lips intense color and long-lasting shine.
Shades:
RECKLESS (31) – Mauve
GET READY (37) – Intense rosewood
SUCCESS STORY (33) – Purple
BE PROUD (43) – Nude
DREAM BIGGER (42) – Bright rosewood
HIGH HEELS (41) – Flamboyant red
NO LIMIT (32) – Brick
I WANT IT ALL (35) – Deep red
GIRL GANG (36) – Brown
ME FIRST (38) – Garnet
I'M A LEGEND (44) – Dark chocolate
MY RULES (34) – Brown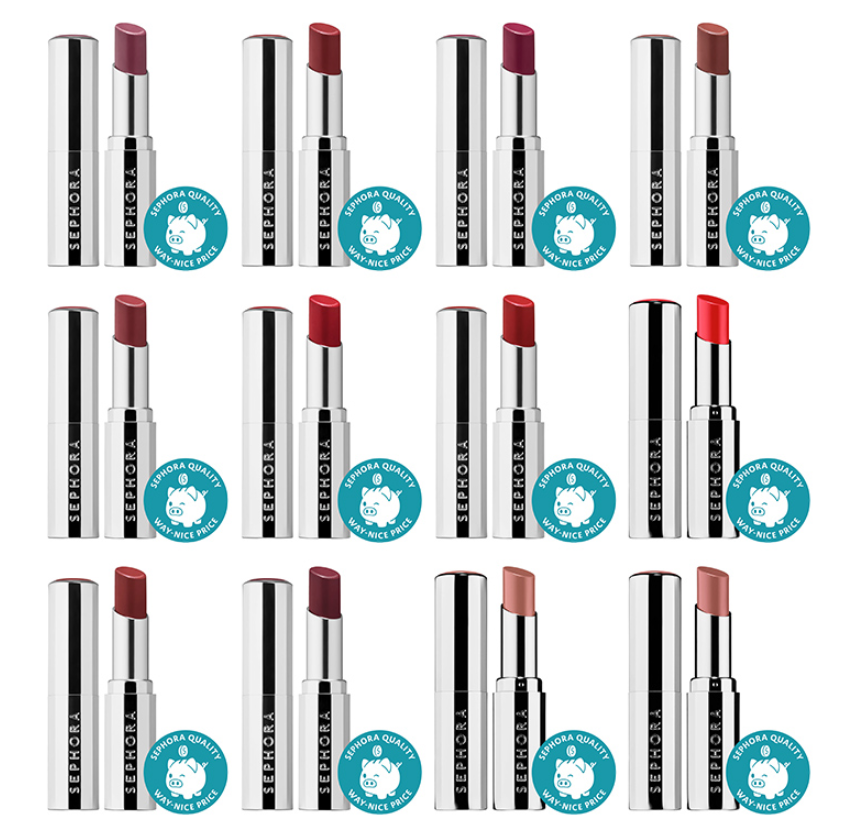 #LIPSTORIES Natural Wonders Lipstick – $9.00 (LIMITED EDITION)
A limited-edition #LIPSTORIES lipstick available in matte, cream, and metallic finishes.
Discover seven new adventures with the limited-edition #LIPSTORIES Natural Wonders. These high-pigment, lightweight lipsticks provide full-coverage color in just one swipe.
Shades:
SANDLBASTED (72) – Pink gold
DESERT DREAMING (73) – Orange-beige
UNDISTURBED (75) – Intense brown
AUTUMN BLAZE (76) – Orange-red
PRIMAL INSTINCT (77) – Ocher
POLAR LIGHTS (78) – Dark plum
OFF THE GRID (74) – Nude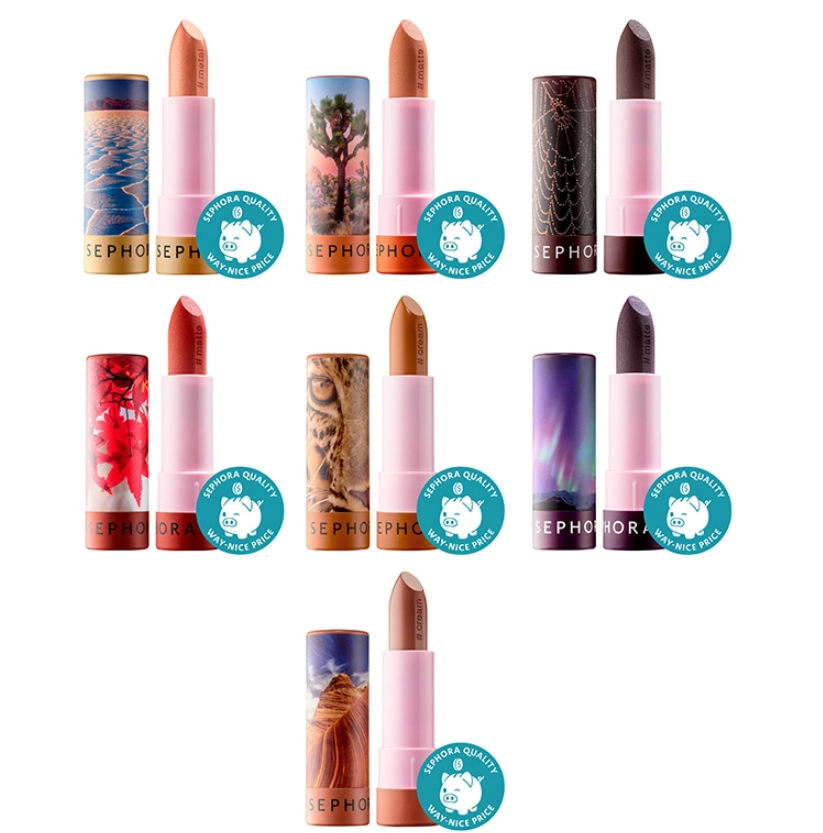 GLOSSED LIP GLOSS – $10.00 (NEW, PERMANENT)
A high shine, cushion-like lip gloss that glides on smoothly and never bleeds or settles into lip lines.
Make a statement with GLOSSED, a highly reflective, long-lasting, non-tacky lip gloss. The uniquely shaped applicator hugs lips for easy and precise application in just one swipe. From sheer to opaque, Glossed is available in a wide variety of buzzworthy shades and finishes.
Shades:
1 BOSS – Clear
3 SLAY – Clear with lavender pearls
5 STRUT – Clear with gold holo pearls
7 LOVER – Clear with pink pearls
10 WILD – Clear with blue-violet duochrome pearls
15 BRAVE – Shimmering nude rose
20 WITTY – Shimmering mauve
25 YES HONEY! – Shimmering light nude
30 NOT TODAY – Peachy nude
35 CONFIDENT – Shimmering pinky nude
40 SLEEK – Shimmering baby pink
45 CHIC – Shimmering coral pink
50 STILETTO – Red
55 CEO – Deep red
60 DRIVEN – Blue pink
65 REGAL – Electric purple metallic
70 DANGEROUS – Black cherry
75 FIERCE – Bordeaux w/ gold pearl
80 MAGIC – Shimmering orchid
85 POWER – Metallic red
90 GLAM – Metallic dusty rose
95 BOOKED – Mauve
100 BUSY – Dusty pink
105 SUPREME – Cherry chocolate
110 #BLESSED – Pink taupe
115 UNBOTHERED – Bronze
120 FLY – Shimmering peachy nude
125 MONEY – Gold-pink duochrome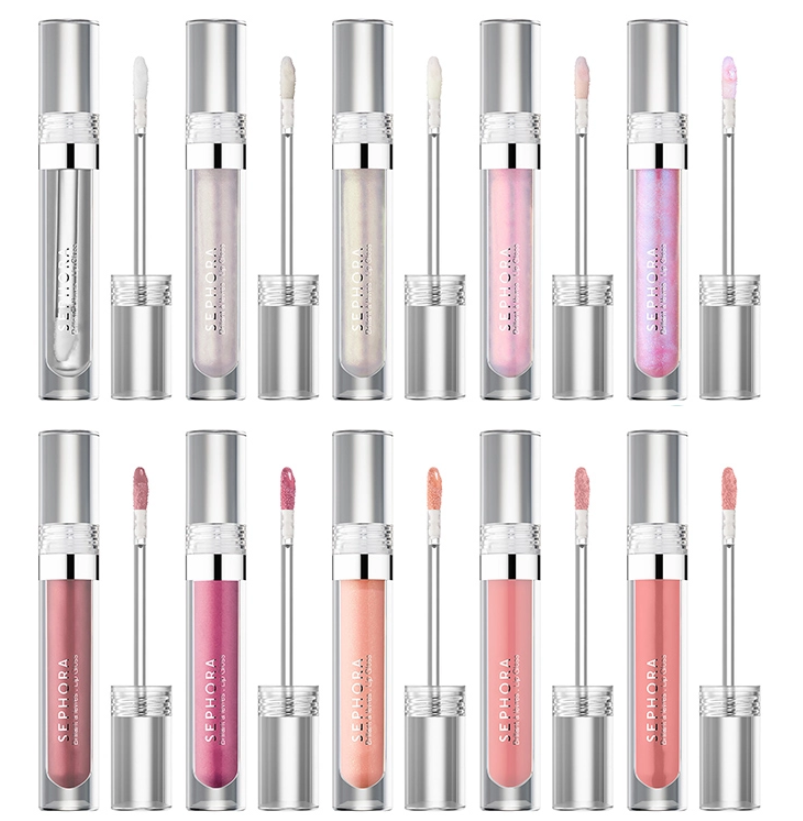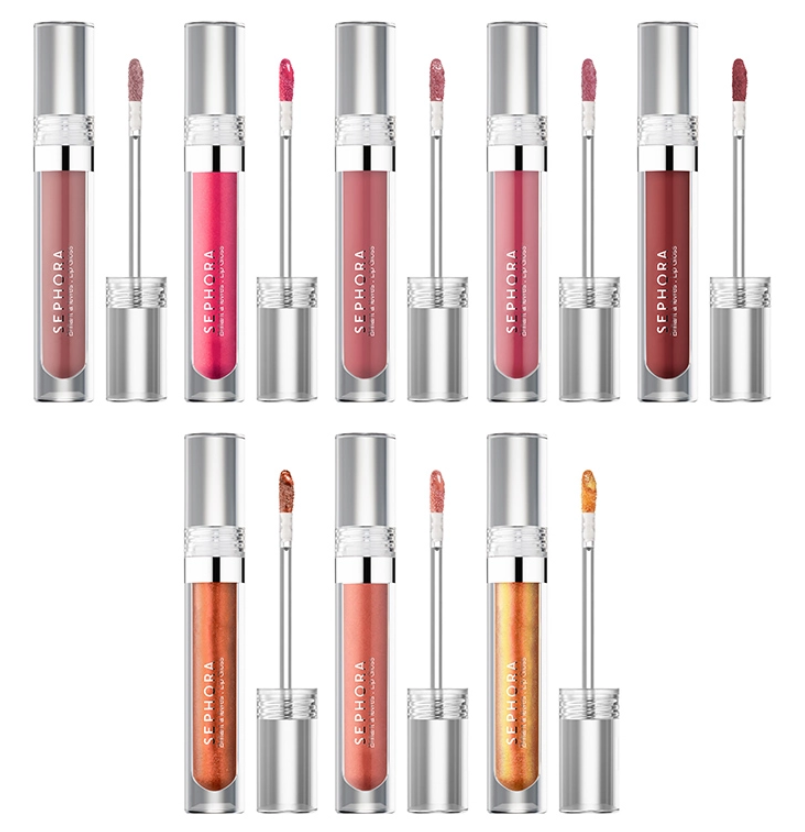 Source: temptalia