The holidays are the best time of year to score major deals on makeup—whether you're buying for yourself or your loved ones. Beauty retailers launch limited edition Christmas collection for the holidays every year , This is the most worthwhile thing we have every year. CLE DE PEAU 2019 Christmas Holiday Collection is coming, Let me pay attention to the updates on this page:
Clé de Peau is a Japanese beauty brand whose products combine advanced Japanese technology with precious ingredients,which has been loved all over the world. The Clé de Peau 2019 Christmas Holiday Collection has always been eye-catching and full of a soft oriental touch. The collection is designed in collaboration with artist Ayana Otake,named Kimono Dream. It is very gorgeous and full of charm. This collection continues the brand's consistently high quality, with a very soft color scheme.If you are interested in this style, keep watching!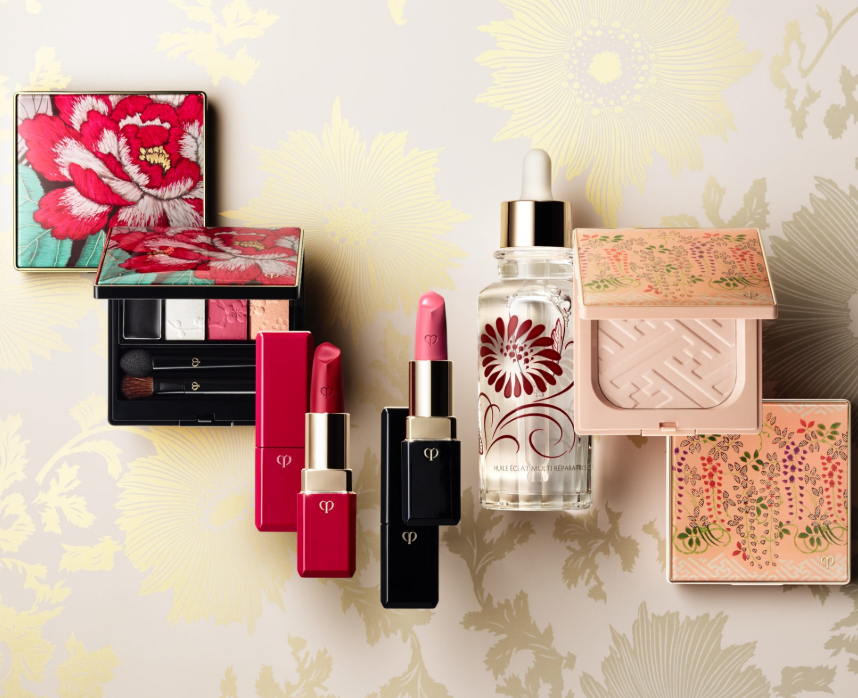 Clé de Peau Kimono Dream2019 Christmas Holiday Collection
Available – October 21st at cledepeau-beaute
From pristine white silk to vibrant scenes of color and emotion. Layer by layer. Color by color. Passion, Strength, Charm and Gentleness – the qualities of every woman, unlocked by each kimono dream.
ROUGE À LÈVRES CACHEMIRE – LIPSTICK CASHMERE
Intense. Dynamic. Instantly revealing the passion within. Represented by plum, and evergreens pine and bamboo, against bright red silk.
Despite your elegant façade, the force of your passion is unmistakable. A signal of powerful emotion that can't be concealed.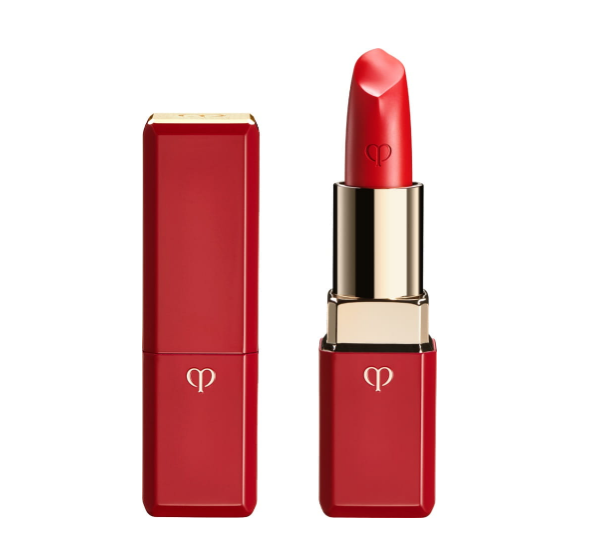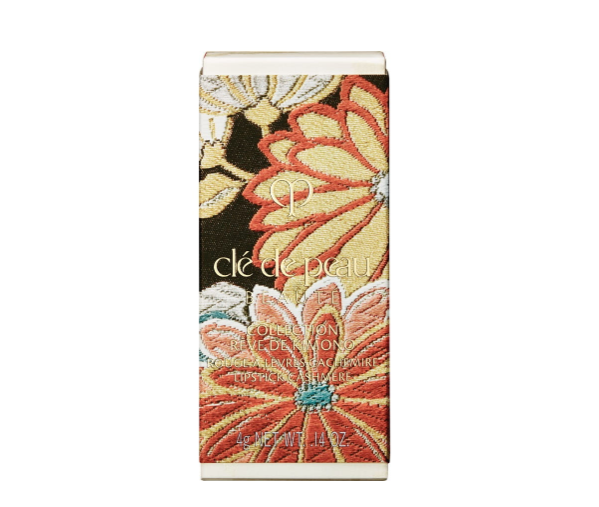 ROUGE À LÈVRES n – LIPSTICK n
Exceptionally feminine. Evoking the sheen of silk. Softly romantic. Intensity, tempered.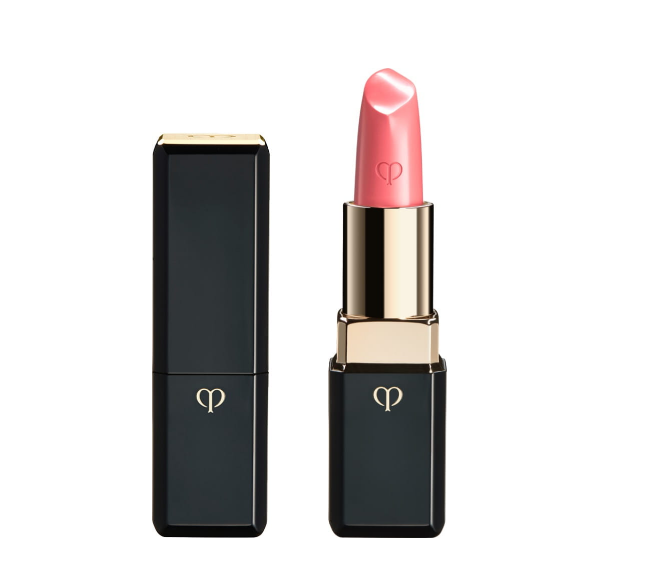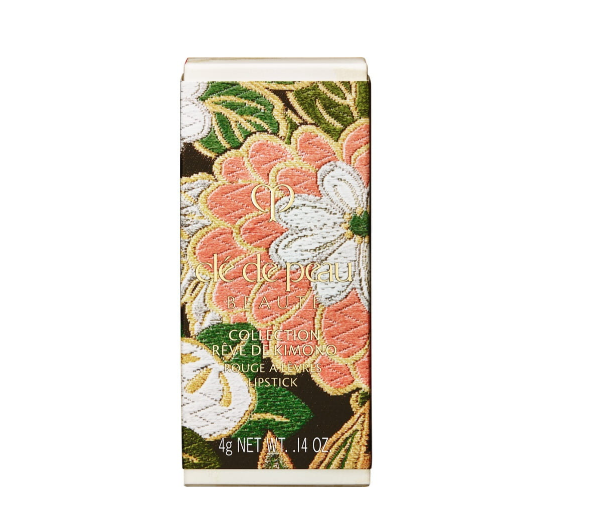 OMBRES COULEURS QUADRI n – EYE COLOR QUAD n
Strong, essential, with a flash of feminine red. Peonies and daffodils bloom in the snow, showing determination and vitality.
A woman at one with her inner strength. Noble, dignified, the plum tree signifies resilience. You look outward at the world, through confident eyes.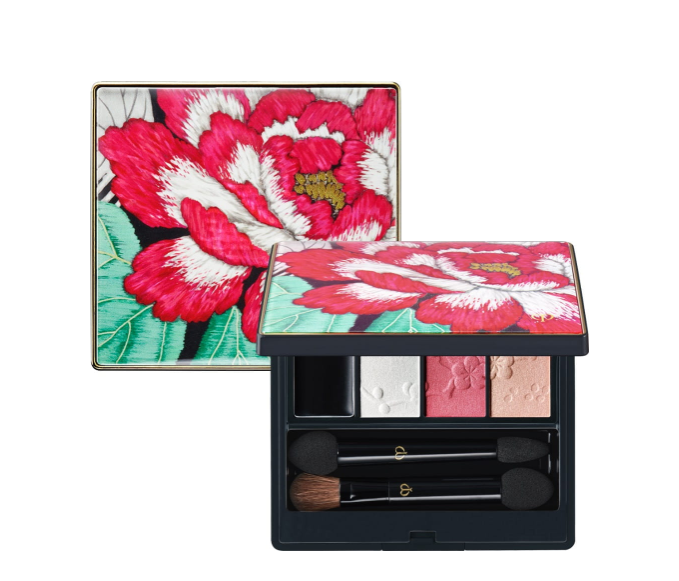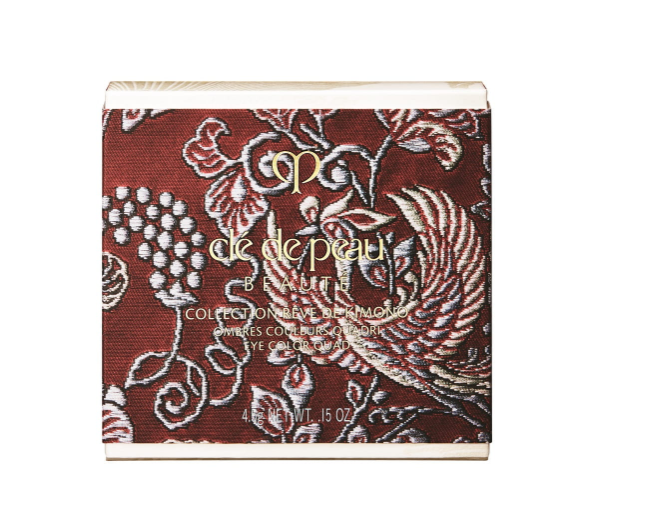 POUDRE COMPACTE ESSENTIELLE – REFINING PRESSED POWDER
Evoking prettiness and innocence. Symbolized by the peacefulness of wisteria and chrysanthemum against soft salmon-pink.
Inspired by the simplicity of flowers, you rest sweetly in softness.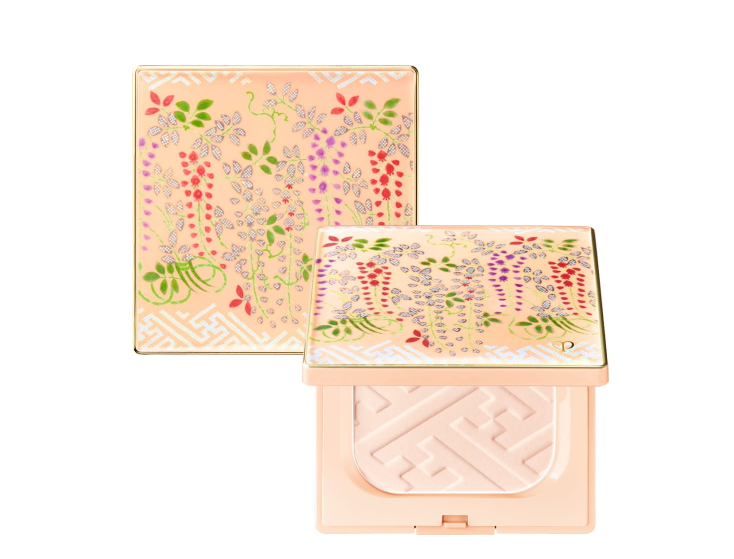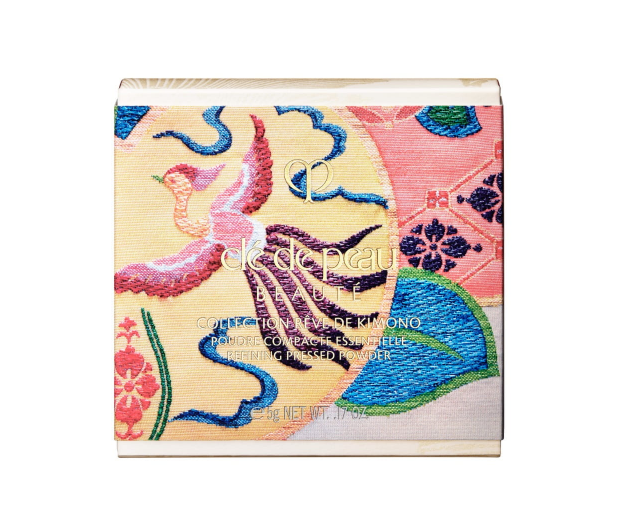 HUILE ÉCLAT MULTI RÉPARATRICE – RADIANT MULTI REPAIR OIL
Your open, unbounded heart. Fresh blue silk accented with vermillion and soft pink. The serenity of a goldfish in water. Cooling, refreshing, harmonious. Surrounded by gentleness, you are wholly embraced.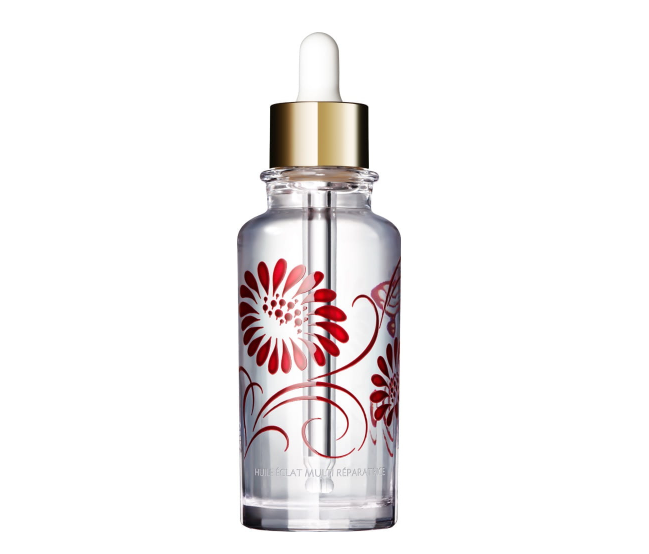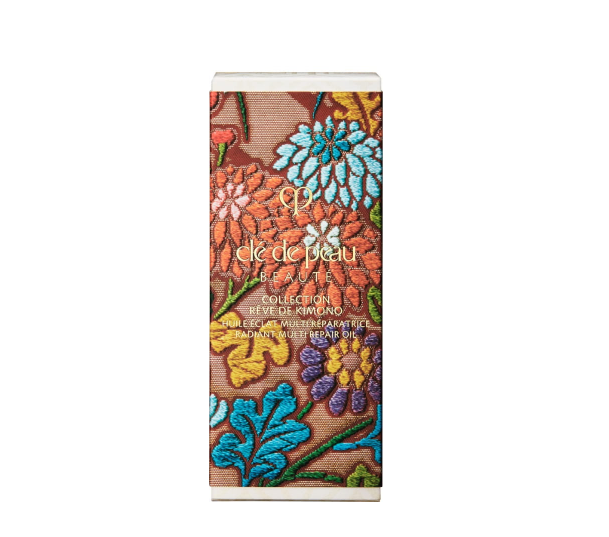 TIPS:
We're making our list and we're checking it twice, because it seems every beauty brand is getting into the holiday spirit this season, and we're just trying to keep up! With themed drops from Kat von D, Givenchy, YVES SAINT LAURENT, Tom Ford,Fenty Beauty, Tarte, and so many others, our own stockings are stuffed as much as we're shopping for the people on our list. Check out our list of 2019 holiday makeup and beauty releases, and be sure to check back as many more are announced. Our heart is growing three sizes just looking at these beauties.