The beauty influencer Jeffree Star collaborated with Morphe create a new Makeup Collection. This is not the first time they have cooperated. Last February they create a pink brush set. Now,Morphe × Jeffree Star Collection Round 2 is on its way. The theme color of the new collection is still pink,some gilded glitters and in true Jeffree style. There will be many new products this time, and many fans say they can't wait to try. Let's get the details!
Morphe × Jeffree Star Collection Round 2
Available -AUGUST 13th online at morphebrushes
The Artistry Eyeshadow Palette – $35
This collection features a 30-pan eyeshadow palette and seriously, the colours are to die for. The packaging is pink and holographic with a cute lil' love note on the back.
"There is not one shade in Jeffree Star cosmetics" that is featured in this palette. That means there will not be a single cross over in similar colour between this palette and any other Jeffree Star palettes. In other words, you can completely justify this purchase.
The colours are a fabulous range of wearable warm browns, baby pinks to hot pinks, reds, golden shimmers, a turquoise blue and a black.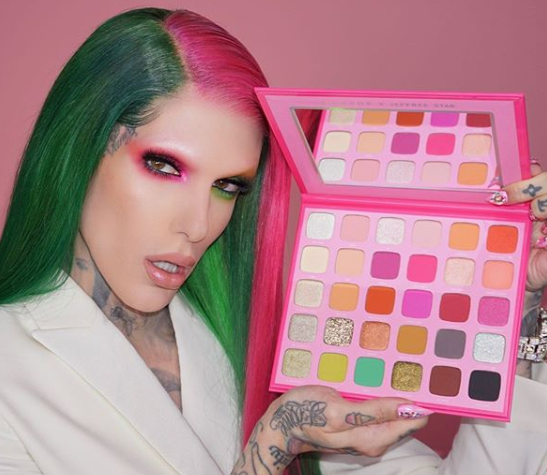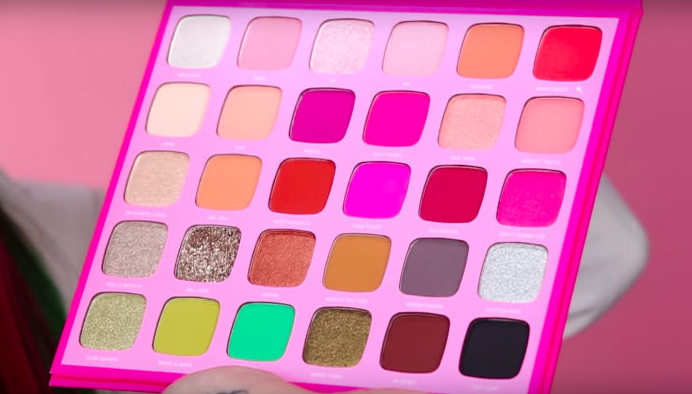 The Set & Refresh Mist – $18
The original set and refresh mist became a staple in many a makeup bag. However, Jeffree stated that he, for one, wanted it in pink, and two, just wanted something a little more refreshing.
So he created his very own Jeffree Star x Morphe continuous Set & Refresh Mist in a new scent. It's called Starberry and it smells like "strawberry mixed with a little hocus pocus".
The ingredients in this product are of a slightly higher quality than the original with more hydrating ingredients (vitamin E and glycerin) to ensure your skin feels refreshed.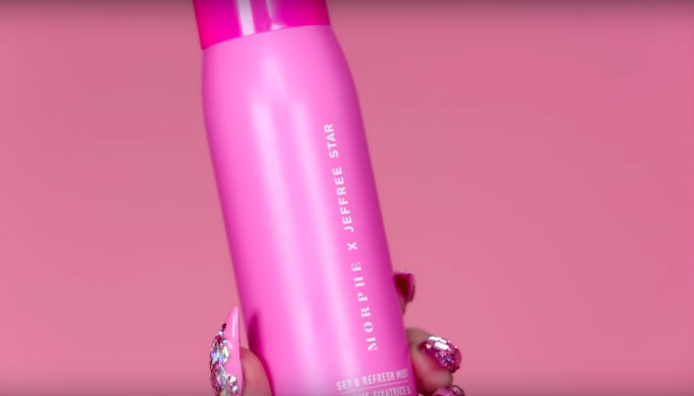 10-piece Brush Set – $42
The original Jeffree Star x Morphe brushes completely sold out in-store and online. So Jeffree thought it only made sense to create more.
The 10 brushes are all to create a flawless eye look and include:
JS5 Crease Kween Brush *repromoted
JS6 Rule Blender Brush *repromoted
JS7 Double Trouble Brush *repromoted
JS11 Blunt Packer Brush
JS14 Happy Ending Liner Brush
JS8 Drama Crease Brush
JS13 Pom Crease Brush
JS10 Diva Crease Brush
JS12 Sport Mode Blender Brush
JS9 The Fluffer Crease Brush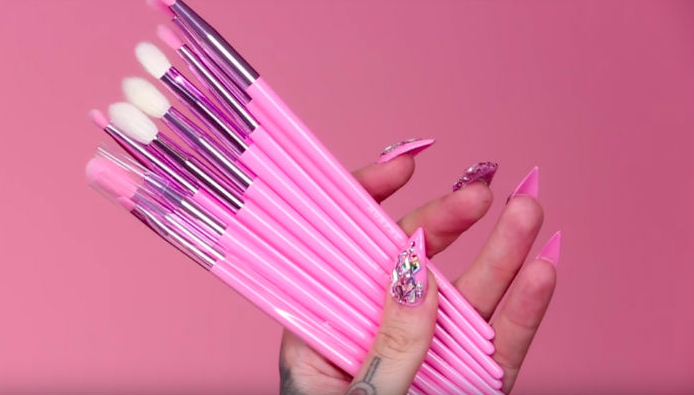 Beauty Sponge Trio – $16
The beauty sponges were in Jeffree Star's first collection with Morphe Brushes but were so popular, they decided to bring them back. In case you missed the first round, there is a large, medium and small sponge to really suit all areas of your face.