ColourPop as a cosmetics brand that is reasonably priced and frequently launches new products. It has brought us a lot of surprises this summer, but it's not over yet. ColourPop Cosmetics Rainbow Collection is about to be launched.As the name implies, this is a colourful collection, as charming as a rainbow. At the same time, the collection contains a wealth of products. Let's get the details.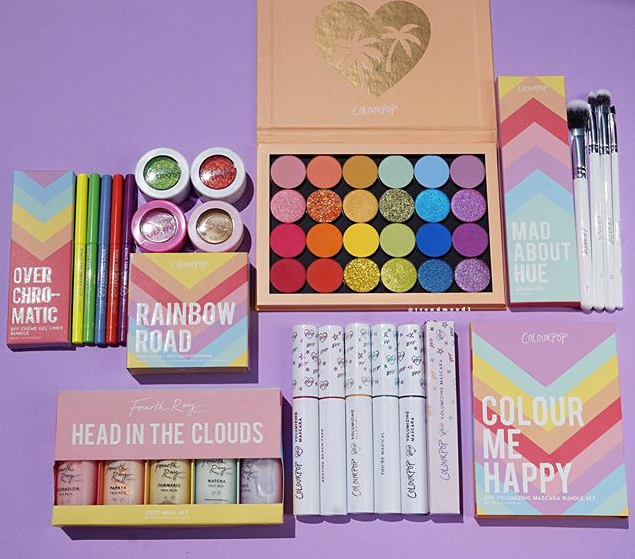 ColourPop Cosmetics Rainbow Collection For 2019
Available -AUGUST 14th 8am PST online at colourpopcosmetics
She's A Rainbow Palette – $40
It wouldn't be a ColourPop collection without a standout eyeshadow palette and the Rainbow line certainly delivers. The new She's A Rainbow Palette comes in a mix of 24 matte, pressed powder and shimmer shades.
According to Trendmood, the palette also contains 7 brand new Pressed Powder Shadows.
Powder Shadows:
Worth it – baby pink
Lookin' Fresh – pale mint
Hold Me Down – Metallic vibrant pink with blue flecks
No Scrubs – pastel lime
Brick Road – Vivid Pinky Red
Hard Place – bright red orange
Bright Tempo – dark blue with silver flecks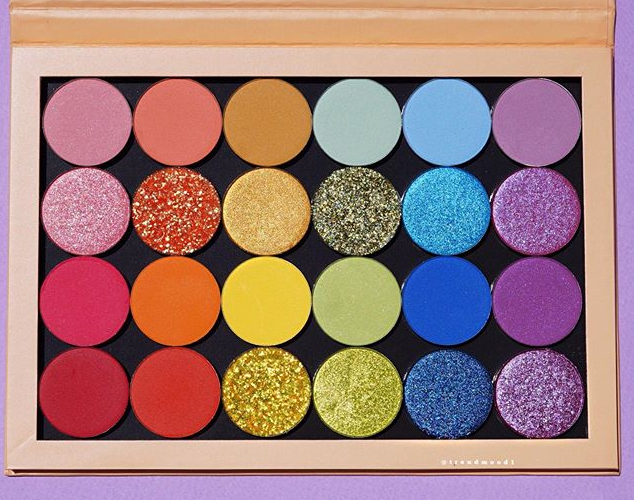 Rainbow Road Foursome – $20
There are four Rainbow Road Foursome Super Shock + Jelly Much Shadows up for grabs.
Origami – golden
No Rest – lilac
Fizz – moss green
Shy Guy – red/orange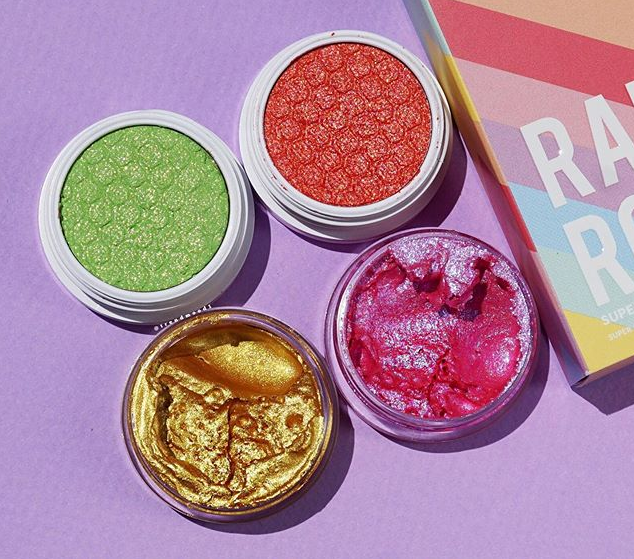 Colour Me Happy BFF Volumizing Mascara – $40
Pink Inc
Lovers' Coral
Yellow Goodbye
Kiss 'N Teal
Purple Prose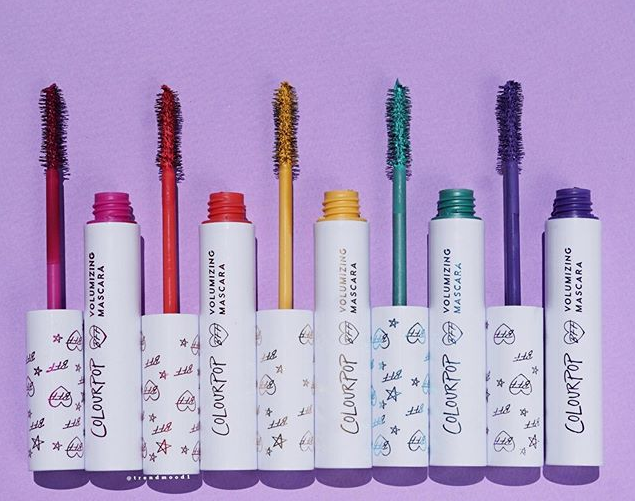 Over-Chromatic BFF Crème Gel Liner Bundle – $20
Five shades of Over-Chromatic BFF Crème Gel Liners arrive in
Electric Daisy – moss green
Crssd – sunshine yellow
Prance – baby blue
Puppy – red/orange
Piggy Bank – violet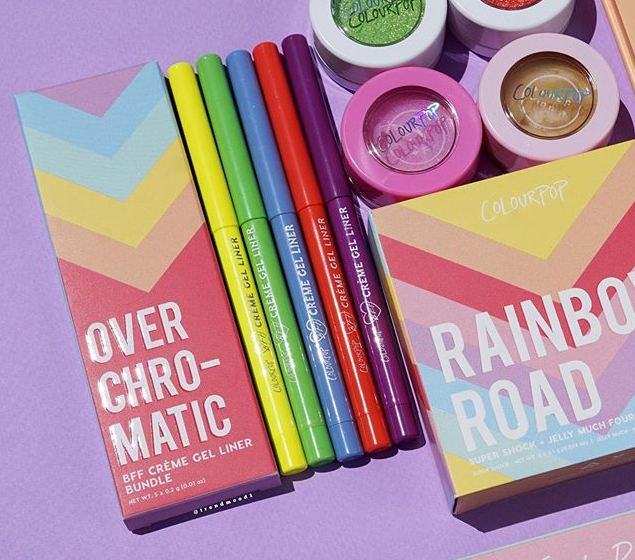 Head in the Clouds Rainbow Milk Set – $25
Rounding out the Rainbow collection, there's also a Head in the Clouds Rainbow Milk Set which includes four delicious original scents of Watermelon, Papaya, Tumeric and Matcha as well as a new Acai edition.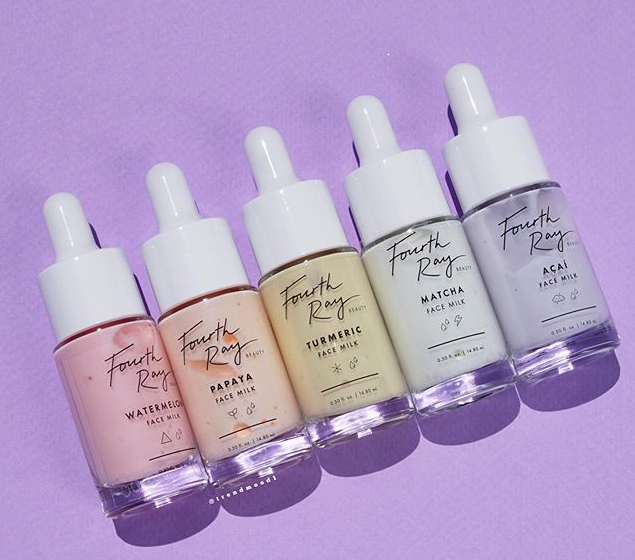 Mad About Hue Brush Bundle – $20
It includes 5 essential brushes to help you create some epic new looks with your new beauty buys.5 Brushes .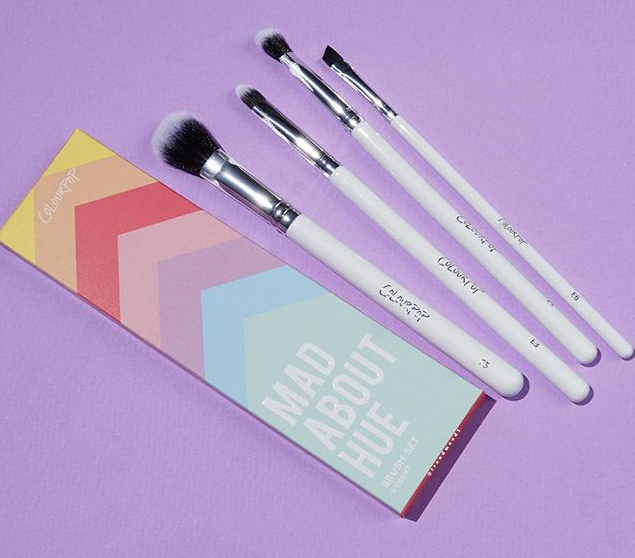 Enjoy the swatches Trendmood provided about ColourPop Cosmetics Rainbow Collection…