Sigma Beauty is about to launch a new 14 shades eyeshadow palette which is called The Enchanted Eyeshadow Palette. It is really beautiful and shiny. Mattes, shimmers and duochromes in the Enchanted Eyeshadow Palette. I believe it can meet your daily makeup needs. It's also Travel-friendly has a mirror and dual-ended brush. Check it out !
Sigma Beauty New Enchanted Eyeshadow Palette For 2019
Available -AUGUST 13th Online at sigmabeauty
Enchanted Eyeshadow Palette – $49
Transcend beauty with this garden of cool and warm duochrome, matte and shimmer shades. Embodying the wonder of a serene magical forest, Enchanted lets you feel at peace in subtle earth tones, or channel strength in bolder hues. No matter your mood, you'll be an unstoppable force of nature with this color-shifting eyeshadow palette and dual-ended brush.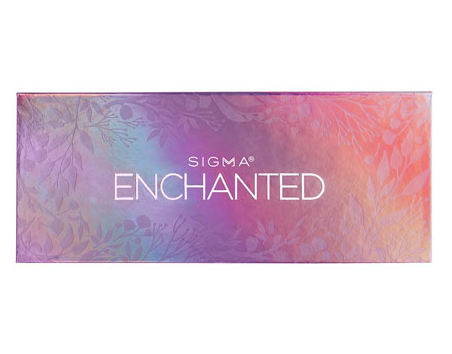 Shades Included:
Quartz – Barely beige matte
Sunburst – Daylight marigold shimmer
Budding – Peony pink shimmer
Innocent – Fair rosewood matte
Metamorphosis – Icy rose duochrome
Loam – Warm, sandy brown matte
Terra – Tawny cinnamon matte
Electrum – Electric gold shimmer
Moonglade – Regal mauve frost
Plume – Metallic purple milkweed
Cosmos – Galaxy green duochrome
Claystone – Rich, hickory brown matte
Evergreen – Deep, pine green matte
Wicked – Blackest black matte