It seems that we have moved on from Fall 2020 Makeup Collections already with so many sneak peeks being released everyday about Holiday 2020 Collections. One of the most recent announcements is for Kiko Milano Holiday Collection 2020.
Price:
The products range in price from £4.99 to £24.99.
Release Date:
Available now
Where to buy:
at Kiko
Description:
With skincare becoming such an important part of everyone's beauty world at the moment these cute sets have a variety of little bits and Kiko Milano continues to innovate.It's their 2020 Holiday Makeup and Beauty Sets.Check out the details below!
Contents and pictures:
Holiday Gems Infinite Sparkle Eyeshadow 11.99£
Holiday Gems Gorgeous Eyeshadow Palette 16.99£
Holiday Gems Lasting Luxury Matte Lipstick 9.99£
Holiday Gems Diamond Dust Lipstick 11.99£
Holiday Gems Glow Palette 24.99£
Holiday Gems One In A Million Eyeshadow Palette 24.99£
Holiday Gems Precious Matte Powder 16.99£
Holiday Gems Double Shine Blush & Highlighter 14.99£
Holiday Gems Plush Suede Blush 16.99£
Holiday Gems Candy Body Butter 16.99£
Holiday Gems Metallic Nail Lacquer 4.99£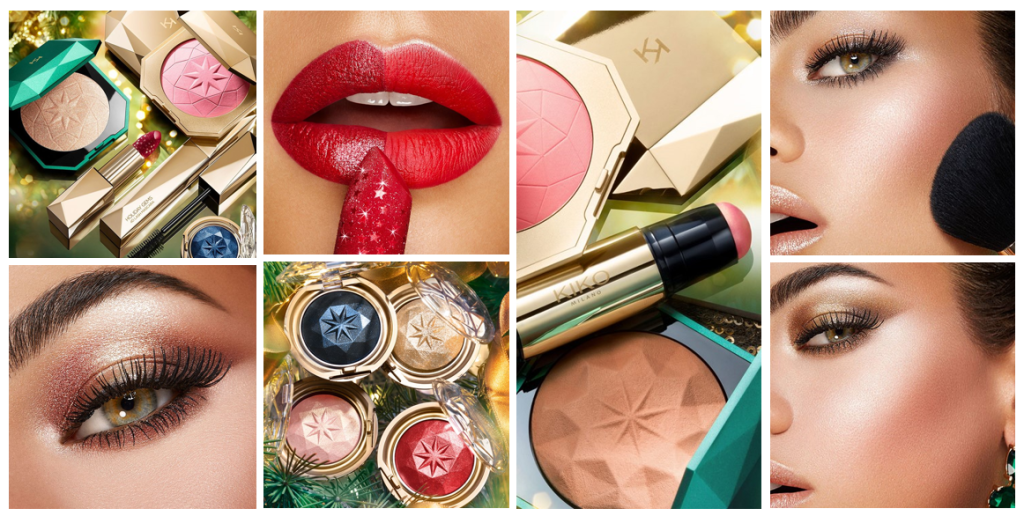 The series products are all sparkling colors, which are suitable for creating gorgeous party makeup.The surprise, joy, and beauty of holiday are expressed with glittering color items. Kiko Milano wants to give you a pleasant experience.