Today, I want to introduce you three masks of Kiehl's, including Kiehl's Calendula & Aloe Soothing Hydration Mask,Kiehl's Cilantro & Orange Extract Pollutant Defending Mask and Kiehl's Turmeric & Cranberry Seed Energizing Radiance Mask.
The product is recommended by the salesgirl once I purchased mask in the shopping mall and she said these three are the new products launched recently. Use orange mask at first step. It can help exfoliate and cleanse the skin. And then apply green mask, it takes an important role in skin repair. Finally use yellow mask to keep skin hydrated. Use once a week for 3 consecutive days. Generally,3 bottles can be used for about 10 months. I bought a whole set because I heard that the skin will be greatly improved if you use a cycle.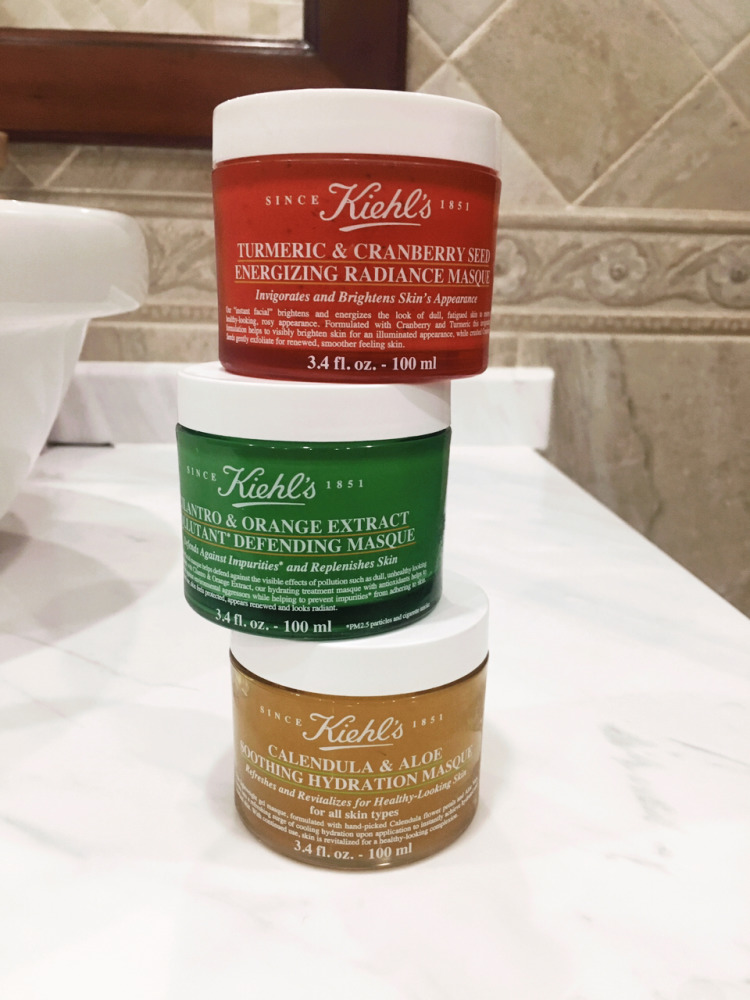 Kiehl's Turmeric & Cranberry Seed Energizing Radiance Mask
The mask is in orange color. I have to say since the first time I tried it I love the way it feels and definitely works. I'm really picky concerning masks : I want them to be effective from the first use, easy enough to remove, and comfortable. This one is exactly like that. The smell, the texture, the effect! The scent of the mask is nice and light. The mask promises to brighten skin and restore the skin's healthy, rosy appearance over time, and it does exactly that. After I apply and wash off the mask, my skin is left noticeably brighter and softer, thanks in part to the lightly exfoliating cranberry seeds. The cranberry seeds are exfoliating and you will want to really work the mask in to your skin to scrub the dead skin off and penetrate the pores.
I don't use much, a thin layer is perfect. I lightly wet my face before application so that it spreads more evenly. I leave it on for about 10 minutes and let the natural ingredients do their work. It helps to clear up blemishes and spots as well and detoxifies the skin, making it tighter and minimizing pores.I think it really helping to make my skin more radiant. I used up a whole jar before I write this passage. You can see your skin become brighter after you wash it off, and the brighting effect can last for several days. You still can see your bright face next day when you get up.
In short ,I recommend this mask because the dual effect and excellent performance.
Kiehl's Cilantro & Orange Extract Pollutant Defending Mask
The mask is green and opaque, this is very comfortable to apply. I'm so addicted to it as it's really made an impact on my skin routine. This protective facial mask defends and replenishes skin to help reduce the visible effects of pollution. Formulated with Cilantro and Orange Extract, the mask helps skin feel strengthened against environmental aggressors while helping to prevent impurities from adhering to skin. I washed my makeup/sunscreen off and applied as directed. I didn't leave it on overnight. I put a very thick layer on for about 5 minutes and wash it off before I went to bed. When I looked in the mirror the next morning I was amazed. My skin is really smooth and soft the next morning. I felt my pore was clean and my skin is hydrated at the same time. My skin hasn't glowed like this in ages, probably ever! I use it now whenever I have breakouts, usually a couple times a week. With continued use, my skin looks clean, hydrated and even-toned! I've never used a face mask that helps with pollution before but I truly believe this one does what it says and is a must-have. I will repurchase the full size of this! I HIGHLY recommend it!
Kiehl's Calendula & Aloe Soothing Hydration Mask
The mask is yellow and transparent. This hydration mask makes your skin feel smooth and fresh. The yellow-marmalade-like texture feels great on your face when you apply, and the fragrance is very refreshing. Formulated with hand-picked Calendula flower petals and Aloe Vera, the mask has anti-inflammatory and analgesic effects. Helps skin calm down after being in the sun or after working out . Wash your face first, then apply a thin layer. And Rinse with warm water and massage gently in a circular motion. finally pat dry with a soft towel. Be careful not to get in your eyes. In case of contacting with eyes, rinse immediately with water. Recommended for use three times a week.
I loved this stuff. Yum! It is very cool and a bit of sticky when applied. When the skin is especially dry, there will be a little bit of tingling. But the skin will become smooth after application. Once I rinsed it off my skin was super soft and smooth, and my skin radiated. I almost considered going out without makeup on! I have been recently battling hyper pigmentation and just an overall change in how even my skin tone looks, but this made a difference. Not so much with the spots, but definitely with giving me that natural, bright complexion I love. It made my skin feel great. It comes on like a light textured gel that's glazed over your face. Dry fast but does not dry to a uncomfortable tight feeling. When you wash it off it leaves your face glowing and healthy looking.With continued use, skin is revitalized for a healthy-looking complexion.
Honestly , since I started using Kiehls , my skin has never looked or felt better!! This masque is amazing!! Incredible just incredible!I heard so much about Kiehls from my friends and it's all true what they say. Thanks Kiehls!
Buy it and you will not regret.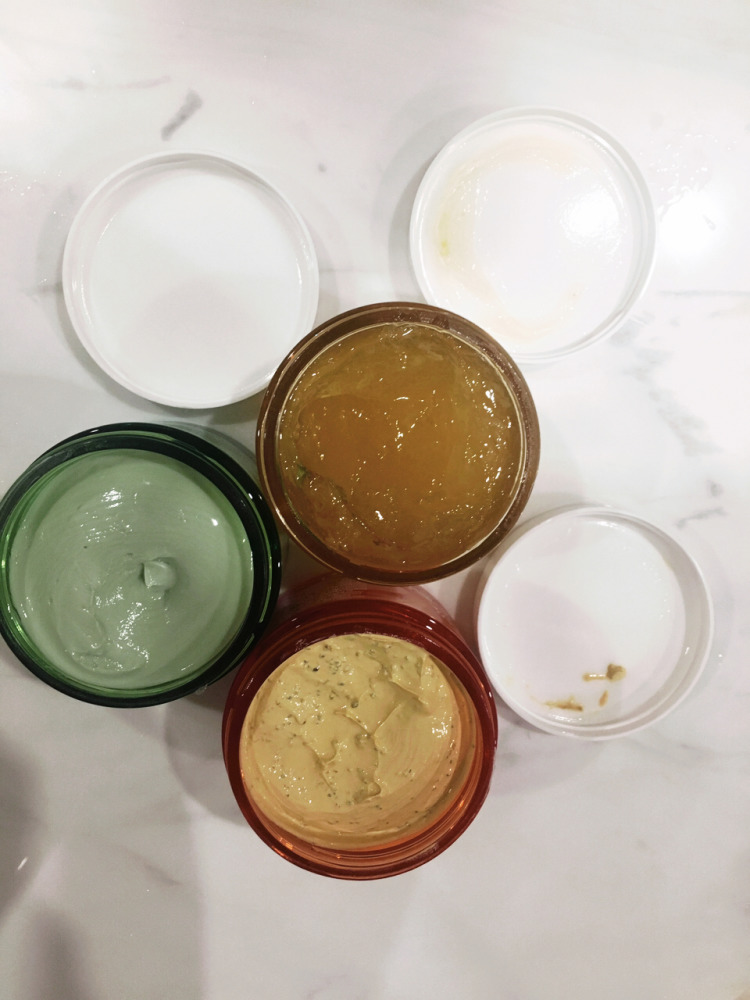 If you have any questions about these Kiehl's products. please leave a message below. If I know, I will answer for you at once. And I'd be happy to discuss some other issues with you. I wish that you will have a good experience with it.
Thanks for the visit guys!
If you like, please click the following options to share, thank you anyway.