I've been using Kiehl's products for more than four years. So, I want to share you something about what should be purchased most.
Kiehl's Calendula Herbal Extract Alcohol-Free Toner
For anyone looking for a hydrating, calming toner, this is the holy grail!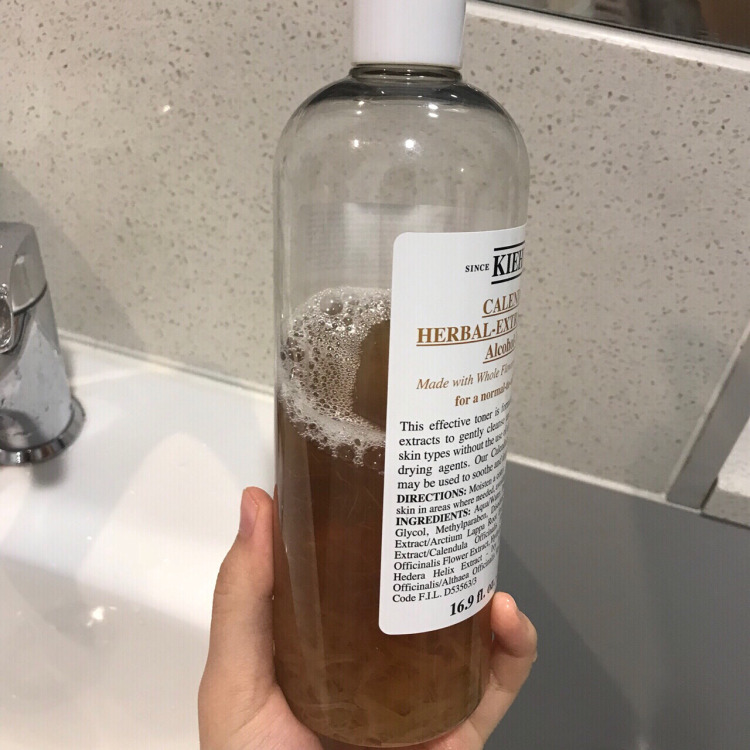 It's really the best toner I have used at this price! The main effect is to regulate the secretion of skin oil and fine pores, dilute the red acne marks, relieve acne inflammation。 It is really obvious that the effect of regulating oil secretion. It's absolutely stunning and make me feel so calm and relaxing. Definitely a feature that not many toners can compete. I'm glad I bought it. I really feel like it helped with my skin. It actually helps to make my skin better looking. Whether dry or oily skin can be used. Every time I use this during the sensitive period, I can really feel the skin is greatly improved! If you have sensitive skin as I do I highly recommend! You will not be disappointed.
Kiehl's Nightly Refining Micro-Peel Concentrate
This is an essence to improve skin keratin. It can improve the sebum rough conditions. But I don't know why the texture of my skin is so much better and the white spots are going away. And I can really feel that the skin stays in a very healthy state when I wake up the next day. This essence is used at night. I feel that the next day I get up, there is no trace of staying up late at the skin. You 'd better apply it three times a week. Highly recommend for you. I am sure that the girls who love staying up all night will love this essence.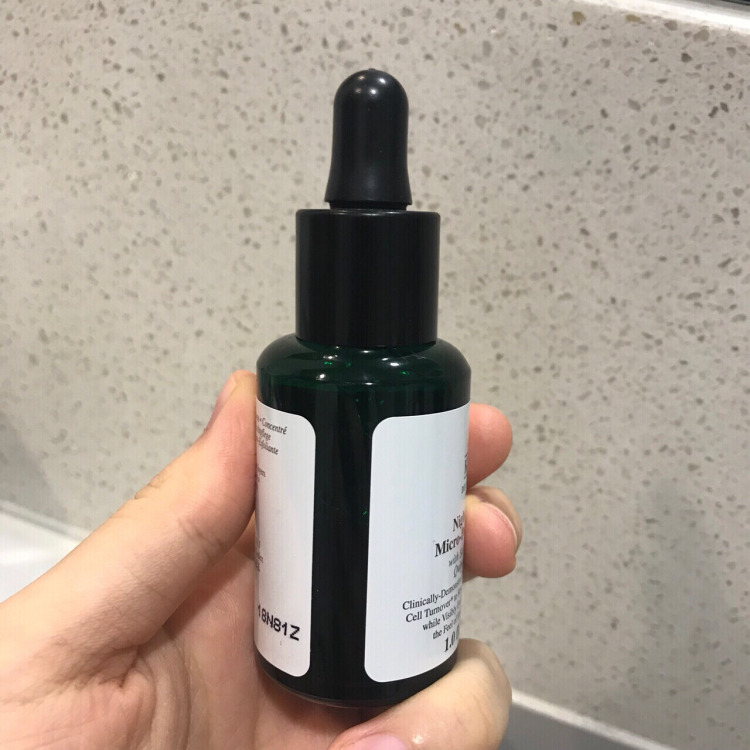 Kiehl's Calendula Deep Cleansing Foaming Face Wash
Although this is more suitable for normal skin and oily skin, I don't know why my combination skin is particularly comfortable. This product could not only lift away impurities, dirt and oil, but also cleanses skin Deeply without over drying or stripping. It foams very nicely, is very gentle, and has a pleasant, subtle scent. I feel very clean and comfortable after washing my face. But there is no other effect. It can meet the basic cleansing requirements, but I don't think there is a very special effect compared to other cleansing products. So it is mainly recommended for people under the age of 22 to use.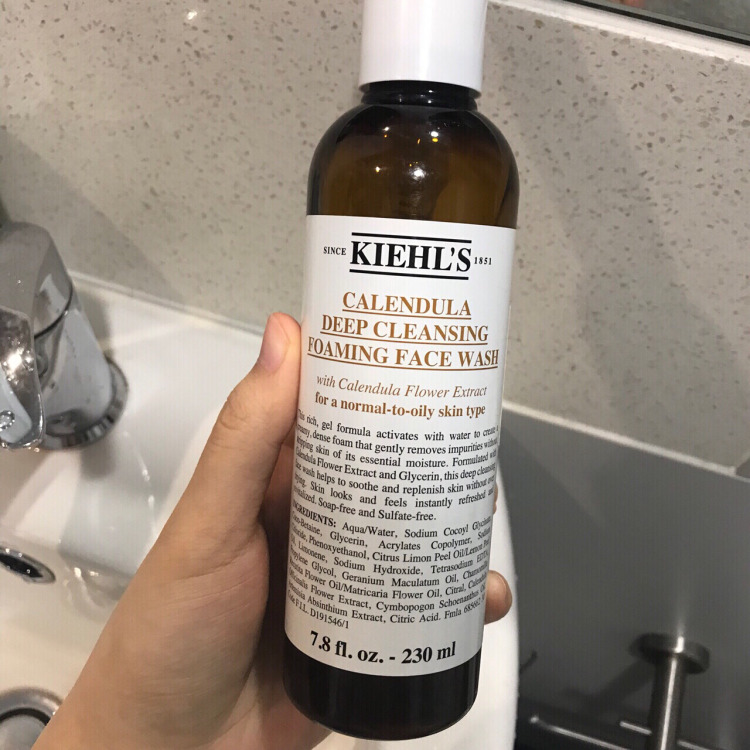 Kiehl's Calendula & Aloe Soothing Hydration Mask
I love, love, love this mask. So hydrating, my skin is so soft and smooth. It makes my skin look dewy and flawless. I wish I'd known about this Mask earlier! This has got to be the most amazing mask. I've tried (and I've tried many). At that time, the salesgirl sent me a lot of sample, so I didn't buy a formal dress, but I will definitely buy it!! The effect is so amazing. I can feel that the skin becomes more hydrated. Once you buy, you will love it. You 'd better use it two or three times a week. Moisturizing and hydrating effect is really good. And it also has a brightening effect. Overall, I definitely recommend it! Buy it, you won't regret it.
Kiel's Ultra Facial Oil-Free Gel-Cream
This product can be used for both dry and oily skin. I love the texture and moisturizing qualities of this gel cream moisturizer. It hydrates the skin incredibly well and does what it says it's going to do. After using it, the skin is very refreshing and has no greasy feeling. It is particularly easy to push because the cream is very thin and is very suitable for summer use. Every time I feel uncomfortable, I apply a thick layer before going to bed at night. When I got up the nextday,Uncomfortable feelings have eased and My face stays moisturized, soft, all the oiliness is completely gone. The scent of the products is very pleasant, and I notice a huge difference in my skin. The main effect is to improve the barrier and adjust the skin to a stable state. It is a basic cream with excellent cost performance and good effect.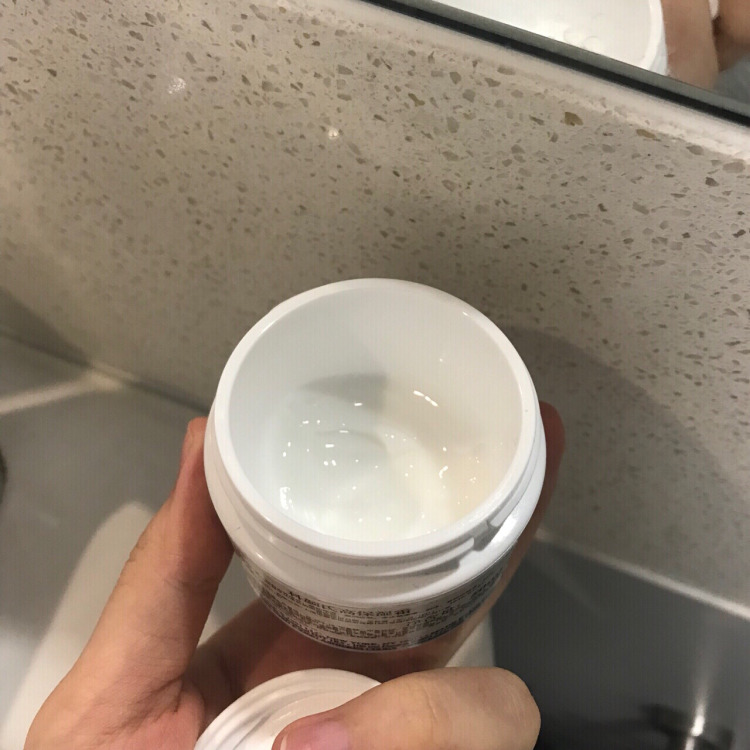 Kiehl's Lip Balm #1
This lip balm works well, I will buy back. It is the best one I have ever used. It is very moisturizing. The formula is good for chapped/dry lips, and it's really helped me this winter. It can stay on the lips a long time, but if I drink something I have to reapply it. I feel that my lips are really moist after the second day of the night. The price is also incredibly cost-effective. I do highly recommend it as it does a great job healing lips, and I want to buy it when I run out.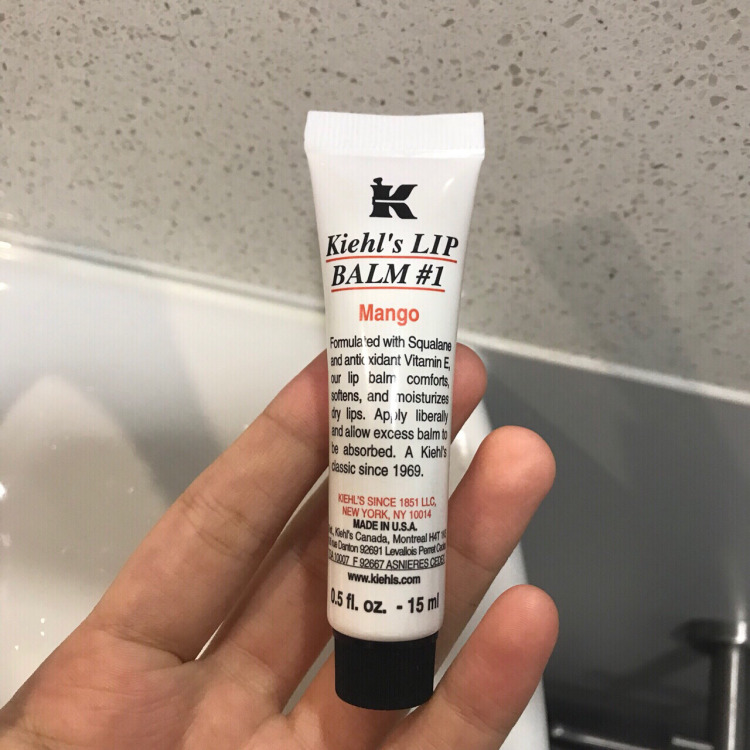 Kiehl's Creamy Eye Treatment with Avocado
This Kiehl's Creamy Eye Treatment with Avocado is the good one I have ever used. My favorite thing about this product is: its creamy texture.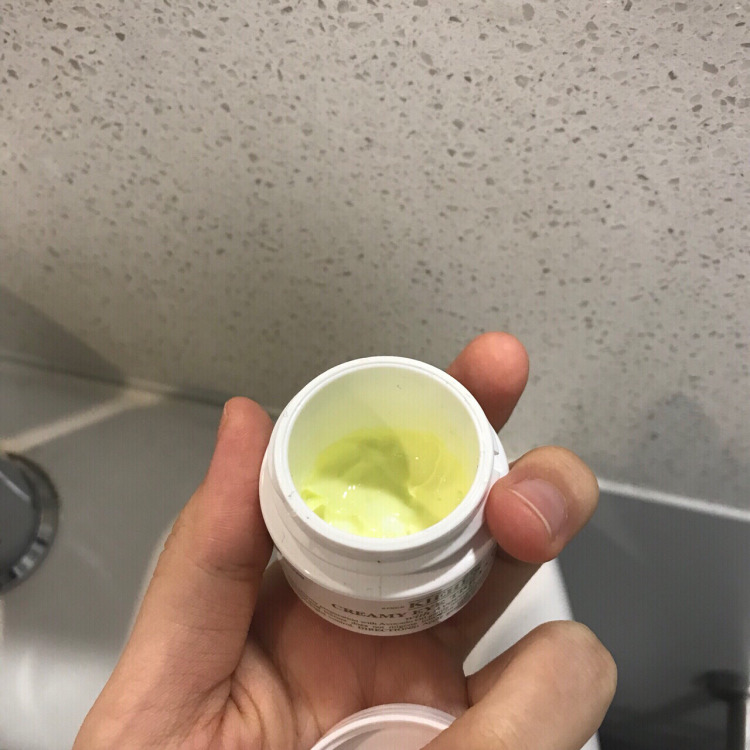 It offers quick burst hydration effective for all skin types. The moisturizing effect is excellent. I don't have dark circles, so I don't know if it has any effect on dark circles. And let me tell you about how to apply it. First of all, you can apply under eye cream along the orbital bone with your fingertip. Then Gently tap around the delicate eye area until you feel the quick burst of hydration. Do not pull the skin during the process of applying. You can apply it day or night. Recommended for people over the age of 17 and under 22. This product has no special effects like anti-aging. So if you are a girl over 22, choose another one. Ha ha.
If you have any questions about these Kiehl's products. please leave a message below. If I know, I will answer for you at once. And I'd be happy to discuss some other issues with you. I wish that you will have a good experience with it.
Thanks for the visit guys!
If you like, please click the following options to share, thank you anyway.