If you want to maintain good skin condition during the holidays, the latest FAB Pharma Arnica Relief & Rescue Mask will be a good helper. This is a creamy, calming, and soothing mask that helps nurture stressed, dry, and irritated skin. If you have dry and sensitive skin, this Rescue Mask is worth trying to avoid the irritation of cold wind.

FAB Pharma Arnica Relief & Rescue Mask
Available – Now at sephora , firstaidbeauty
FAB Pharma Arnica Relief & Rescue Mask – $32.00
This nurturing mask, which was inspired by the pharmacy, helps relieve the appearance of redness, dehydration, irritation, stress, and tightness. The star ingredient, arnica, is said to have skin-supporting properties that help soothe and smooth. After use, skin appears soft, supple, and dewy.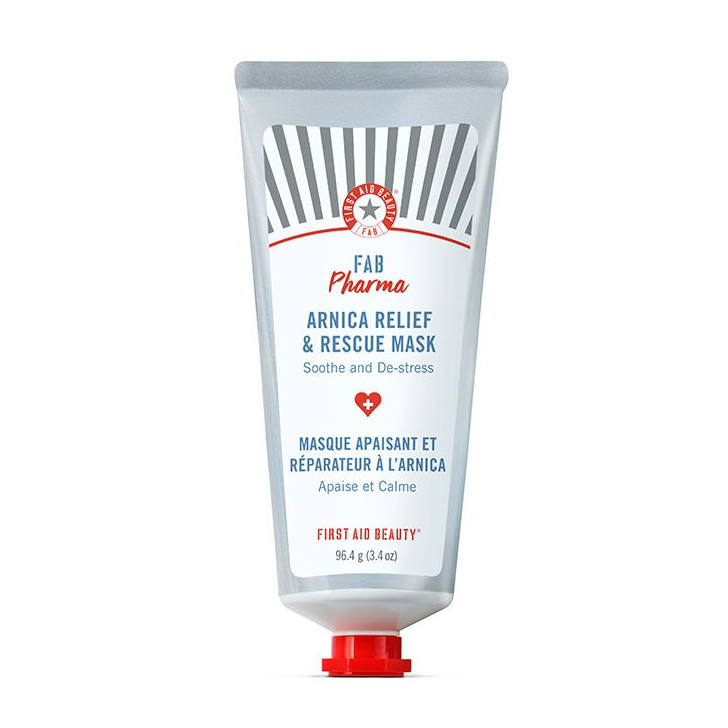 Highlighted Ingredients:
– Arnica Flower: A botanical extract said to help accelerate skin's natural healing process.
– Calendula: A flower extract derived from the English marigold, helps calm and soothe signs of distress.
– Centella Asiatica: A healing herb rooted in traditional Chinese medicine and rich in active compounds, including madecassoside and amino acids, helps soothe distressed, compromised skin.