Recently, I fell in love with this serum essence. Originally, I wanted to go to the duty-free shop to buy, but my friend told me that there is a discount in LA MER counter and the price is cheaper than duty-free shop. I think it's a good deal and I bought two bottles. I am truly in love with this serum essence. It is the most amazing texture on my skin and as a 26-something who has been using it for the last 6 months, my friends have seen a visible change in my skin. One of them said that she was surprised by the lack of lines on my face. I only use a small amount on my forehead, cheeks, temples and chin morning and night – every drop is precious! If it did not cost so much I would have been ok with the results but for the cost the results are not as drastic. I have some sun spots from tanning a while back and it didn't seem to help those.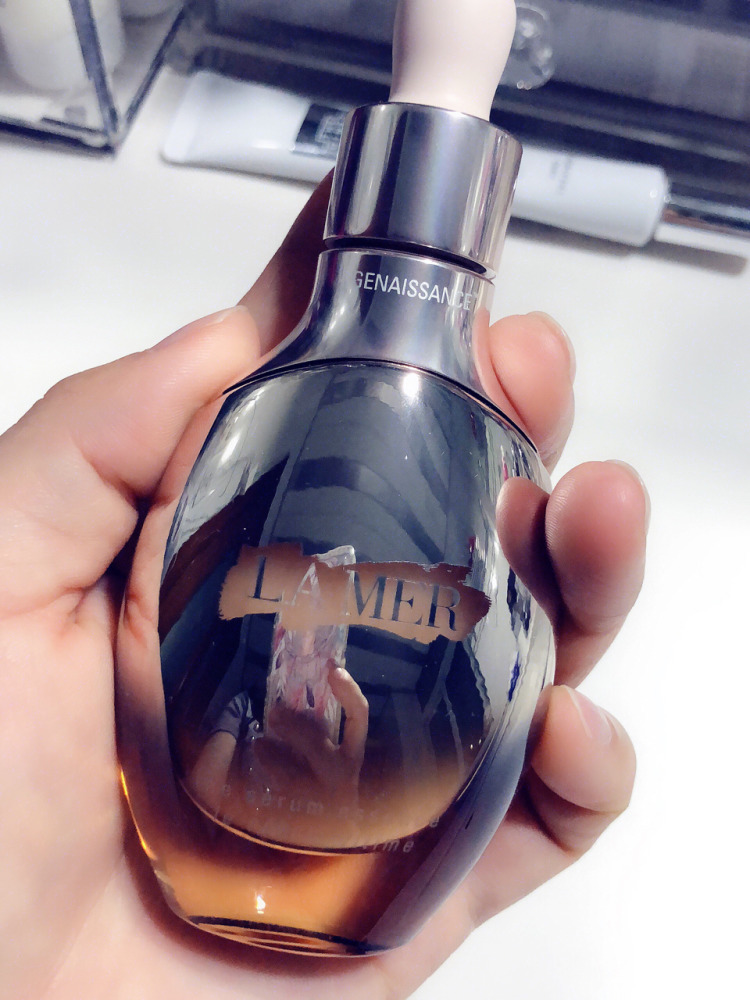 ABOUT ITS APPEARANCE
As a face control, the package of the product is of course very important. I love the product when I saw it at first. Its packaging design is very beautiful. The champagne bottle and the beautiful lines are extraordinarily refined and elegant. Tinted bottle design reduces the surface between the essence and the air. I was careful when I opened it. I believe the product works and based on this would consider buying it again. However, there is too much packaging and it is not the right packaging – which makes me question the product's value. This is an expensive product that is likely made more expensive by having twice as much packaging as is needed. This is a one-ounce product which is the same size as the Regenerating Serum; however, the genaissance packaging is twice the size of the Serum. Also, the dropper does not seem to be the best dispenser since the product drips off the outside of the dropper as you squeeze from the top; and I don't like wasting such an expensive product.
ABOUT THE TEXTURE AND TASTE
The essence is in amber warm color and the texture is a little like gel, not greasy, very sweet, very fresh smell. I love the smell and the feel of this serum essence, really good smell! It feels very comfortable. The minute you apply it to your face, you can feel how smooth and luxurious it is. Key Ingredients: Crystal Miracle Broth™, Genaissance Ferment™. Formulated Without Parabens, Phthalates, Sulfates.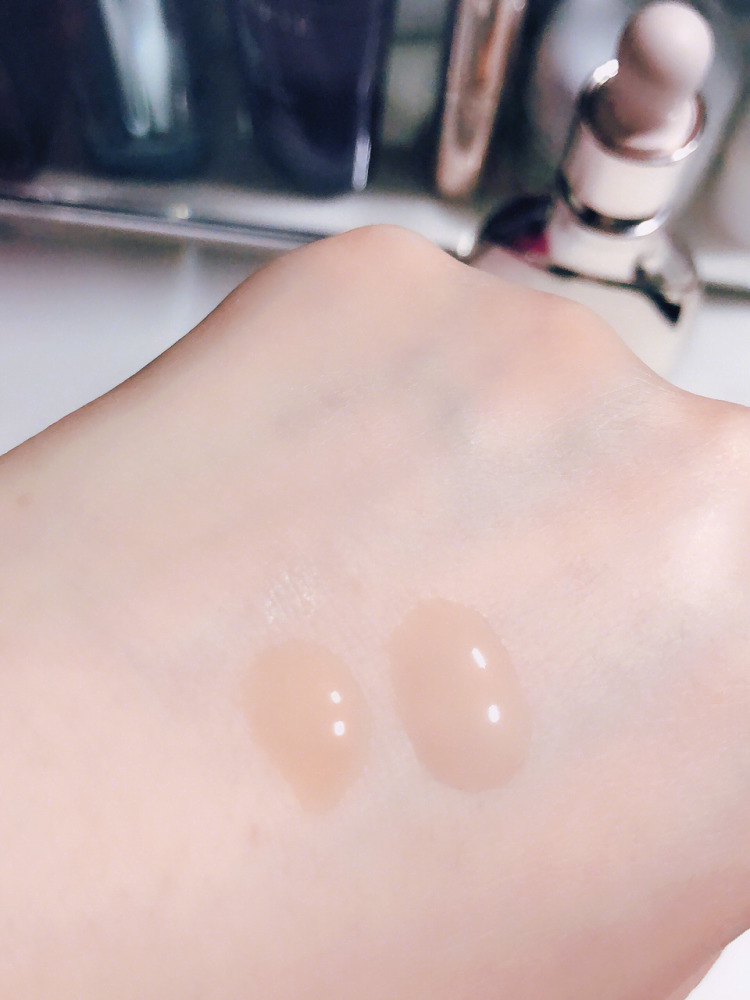 THE PRICE
It looks a little expensive, and it is only 30 ml. It costs $640. I can say that it has effect in some aspects.
WHAT'S INSIDE OF IT
THE CRYSTAL MIRACLE BROTH™
Inspired by the chance discovery of crystals forming in a beaker of Miracle Broth™, this extraordinarily pure, small-batch ferment infuses skin with the legendary healing energies of the sea, helping accelerate visible renewal as never before. Crystal Miracle Broth visibly soothes, energizes and awakens skin, flooding the complexion with radiance.
THE GENAISSANCE FERMENT™
Created with a rare red alga, refined 24 karat gold and infused with waves of light, the Genaissance Ferment helps skin boost its natural collagen production, bringing skin a new look of life.
GOOD EFFECT
The main effect of essence is to improve wrinkles, tighten skin and help skin anti-aging. Within only a matter of days, I noticed my skin feeling softer, my complexion more even and my friends started telling me my skin looks "radiant"! My skin can be sensitive at times, but the serum hasn't caused me any breakouts (quite the opposite, my skins feels clearer). The serum feels rich on my skin – not at all sticky – and is the perfect base for my Creme De La Mer moisturizer. So that's how I felt when I used this serum essence on the whole.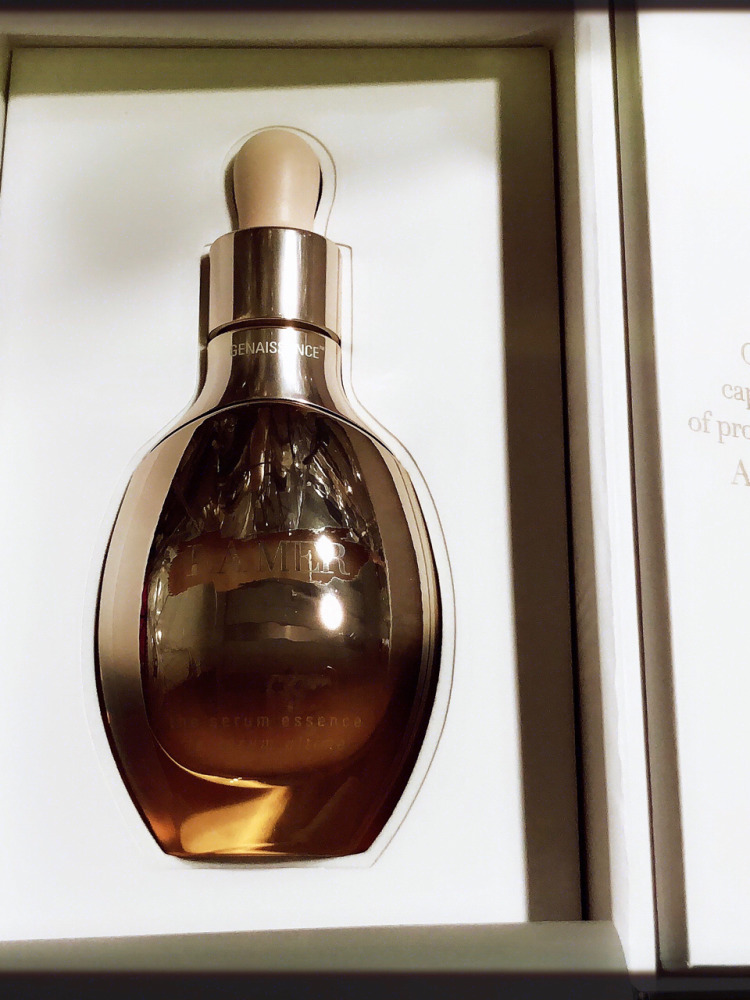 THE USER EXPERIENCE
Someone said that: Having now finished my second bottle, I have noticed visibly smoother skin. My overall complexion appears lifted and flatter than prior to use. The texture has evened out and the uneven bumps that once appeared on my cheeks and jaw line have smoothed. As I am in my 20's I am using this as a preventive treatment for anti-aging but will continue to use for the smoothing results that I have seen thus far in addition to treating fine lines and wrinkles. I receive so many compliments on my skin and I owe the credit to La Mer!
And another one said that: After finished 2 bottles of this serum, I should admit it is a nice hydrating moisturizer, but no better than its other products, this high price doesn't make it stand out from the other serum. Again, the bottle is too big, too heavy for an only one-ounce fluid, the pipe to get the liquid is a very bad design, not only can get accurate amount of serum, but make a lot of waste of it. should make improvement or replace it. Will keeping using La Mer, but I won't buy the 3rd bottle of this serum.
HOW TO USE
STEP 1 Dispense just 4 drops onto fingertips and begin with gentle rolling pressure on the neck, moving upward.
STEP 2 Starting again at the neck with gentle outward sweeping motions, move up the face.
STEP 3 Perform the same technique but with small circular motions, always moving out from the center of the face.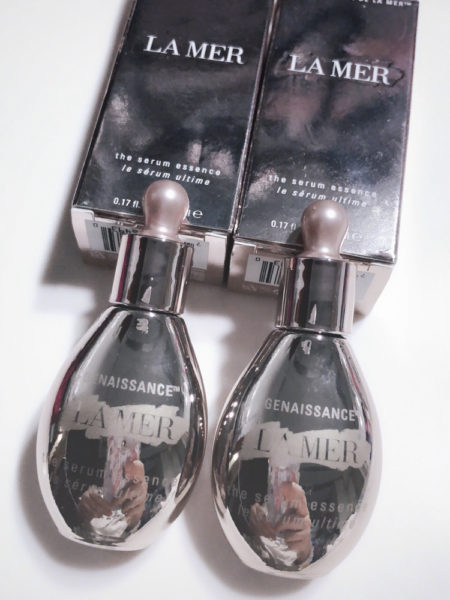 Objective to speak, the information about GENAISSANCE DE LA MER THE SERUM ESSENCE has been introduced in detail above. It's expensive, but you will get for what you paid in the long term. If you do not have problems with money, buy one.
If you have any questions about LA MER's products. please leave a message below. If I know, I will answer for you at once. And I'd be happy to discuss some other issues with you. I wish that you will have a good experience with it.
Thanks for the visit guys!
If you like, please click the following options to share, thank you anyway.