This time I will introduce LA MER the treatment lotion. Although many bloggers have written it, I still want to write something about it.
This is my fourth bottle of the treatment lotion. I use a bottle for about three months. So, I learned more about the LA MER the treatment lotion. And I'm going to give it to everyone. Now I'm going to talk a little bit about its specific information. Including what it is, the price and user experience about LA MER the treatment lotion and so on.
Except for SKII lotion, this is my favorite lotion. The main function of this treatment lotion is to repair, moisturize and brighten. As for its' function of brighten, many bloggers did not mention. But after I used it, my skin was really brighter than before. The price is a little high for the size of the bottle, but it is definitely worth it. The moisturizer is extremely light weight but delivers all day moisture and non-oily skin. The product goes a long way and will last about 3 months according to my use. I apply the product once in the morning and once in the evening. If needed, I will apply a bit more throughout the day depending on the weather. My skin is extremely sensitive and every other product/brand I have purchased has caused breakouts and irritation. However, this product has calmed and nourished my skin. It has also balanced out the redness of my skin to deliver a balanced completion. I will definitely continue to purchase this product.
Okay, I will talk about some details next.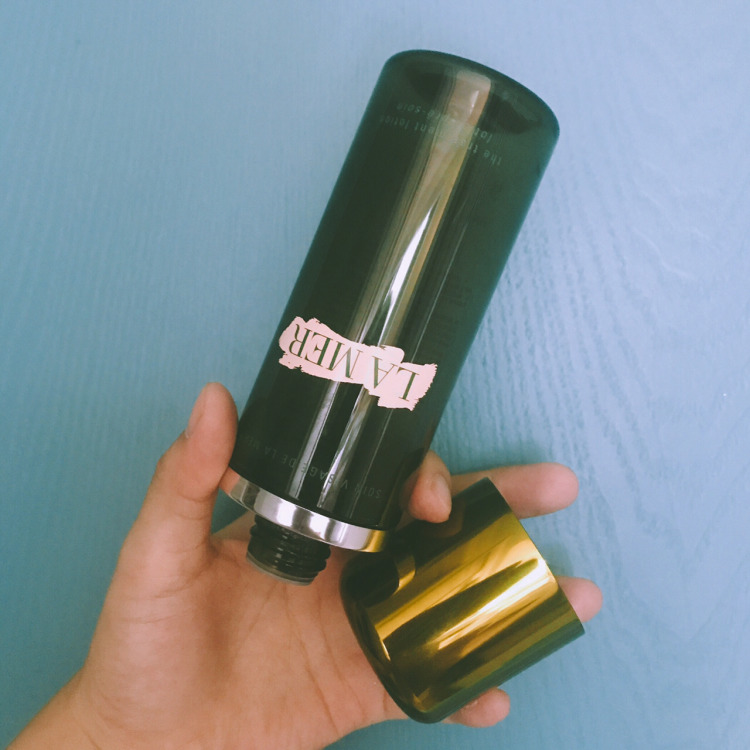 THE TEXTURE
It is a kind of thick and transparent liquid. It is thick but not so sticky. The treatment lotion is very light and spreads well. Once applied on the face, it absorbs super fast. Both mixed skin and dry skin can be used, and oily skin may feel poorly absorbed.
THE PRICE
As for the price, because it has two different capacity bottles, the price is different. A 100ml bottle is $105 and 150ml bottle is $150. I can say that It has a very high cost performance.
About its model number
To better suit the needs of different women, the lotion comes in two different sizes. They are 100ml and 150ml respectively. So, you can choose your capacity according to your own needs. This design is very considerate.
How to use
I can say that the way to make the best use of this product is to use it as a foundation before using toner. This product has the function of common skincare such as promoting the absorption and moisturizing. And this product can also help repair and brighten the skin! No matter what kind of toner I use afterwards, it is better to absorb than the single product! Pay attention to dosage, use enough to ensure the effect (or you may not feel the effect). This product can be patted by hands to let the lotion absorb, do not use a cotton pad.
My skin is neutral and dry, occasionally sensitive, and there is redness during sensitive periods. After about a week of daily use I noticed improvement of the redness and size. After two weeks I noticed the breakout bumps started to disappear. What I didn't expect is for the lotion to improve the texture and appearance of my entire forehead. I began using the lotion all over my face and I am so happy with it.
After a month's use, I feel this has been one of the most effective LA MER product in improving my skin texture and minimizing small bumps. Moisturizing is also very good, thick lotion will have moisturizing effect generally. It is my savior when I am in sensitive period. It will take about 3 days to repair problems of skin. My husband's face of hen cuticle is thin and his skin tone is white. His skin was improved a lot after using it.
I do like the fact that you can hardly feel it on your skin after putting it on and a little dab goes a long way. I'm very happy with it so far.
THE USER EXPERIENCE
Someone said that: I love La Mer products and have been using it for about 20 years…. starting from the time I was in Hong Kong. I found that my skin started to get improvement after the launching of this product. It makes the following steps easier to absorb and revitalize my skin. I am already 45, but I often get compliments from people around me, even those clients of high end luxuries brands. They keep asking the associates what I am using. No one believe that I am in my mid-forties….
And another one said that: I have been using La Mer for over two years. I have been unlucky to have acne prone skin, but the La Mer line has helped a lot. I have gotten into weight lifting and of course a little vainer on how my skin looks. I use this as my first step after cleansing and tonic to rub on my face neck and shoulders, even top of my arms and back. I have had many people come up to me and ask how to do I manage to get my skin to look so shiny. Response….La Mer!
Objective to speak, the information about the treatment lotion has been introduced in detail above. It's incredibly effective, for example, whether it applies to the skin or the price side, It's relatively high quality. It is superior even among all the lotion. So that's how I felt when I used the LA MER the treatment lotion the whole.
If you have any questions about LA MER's products. please leave a message below. If I know, I will answer for you at once. And I'd be happy to discuss some other issues with you. I wish that you will have a good experience with it.
Thanks for the visit guys!
If you like, please click the following options to share, thank you anyway.