The holidays are the best time of year to score major deals on makeup—whether you're buying for yourself or your loved ones. Beauty retailers launch limited edition Christmas collection for the holidays every year , This is the most worthwhile thing we have every year. FENTY BEAUTY 2019 Christmas Holiday Collection is coming, Let me pay attention to the updates on this page:
October is a month full of surprises, and Fenty Beauty is about to release their 2019 Christmas Holiday Collection this month. This collection is called "TINSEL $HOW", featuring covetable new shades of Fenty Beauty cult-favorites Gloss Bomb, Stunna Lip Paint and Killawatt Foil. This collection has gorgeous packaging and exquisite design, as well as exciting products. Let's get more details!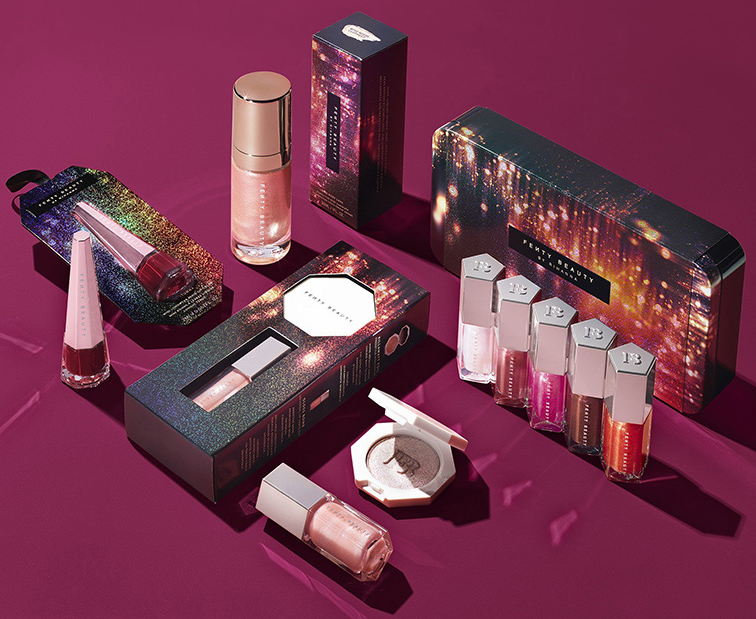 Fenty Beauty Tinsel $how 2019 Christmas Holiday Collection
Available – U.S. / UK & International Launch Date – 11 October 2019 at SEPHORA, Harvey Nichols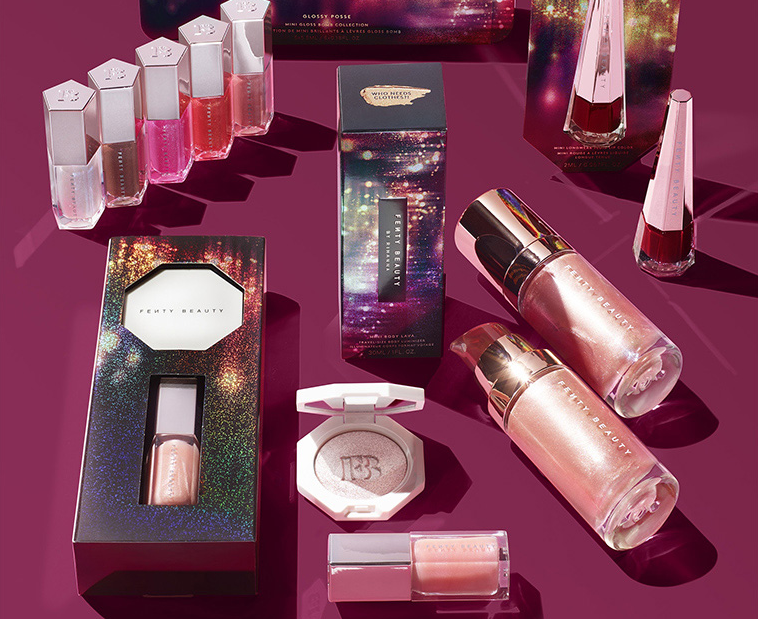 The best-selling shades you know and love like Body Lava in Who Needs Clothes?! They will be available in a mini format and online exclusive!
This limited edition collection is sure to have you shimmering from head to toe in lustworthy formulas that'll never weigh you down while you turn up!
Bomb Baby 2 Mini Lip Gloss & Highlighter Set – Limited Edition – $24.00 (Exclusive Online)
Sand Castle – Metallic bronze
$weet Mouth – Shimmering soft pink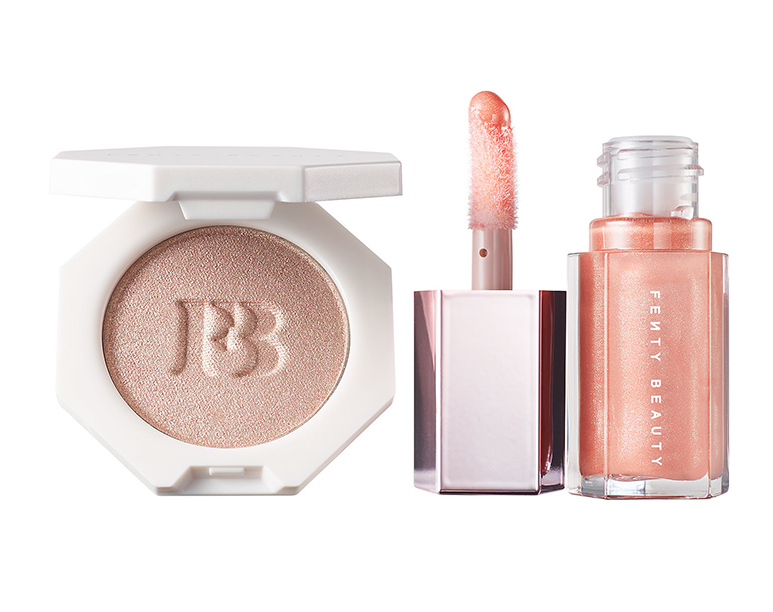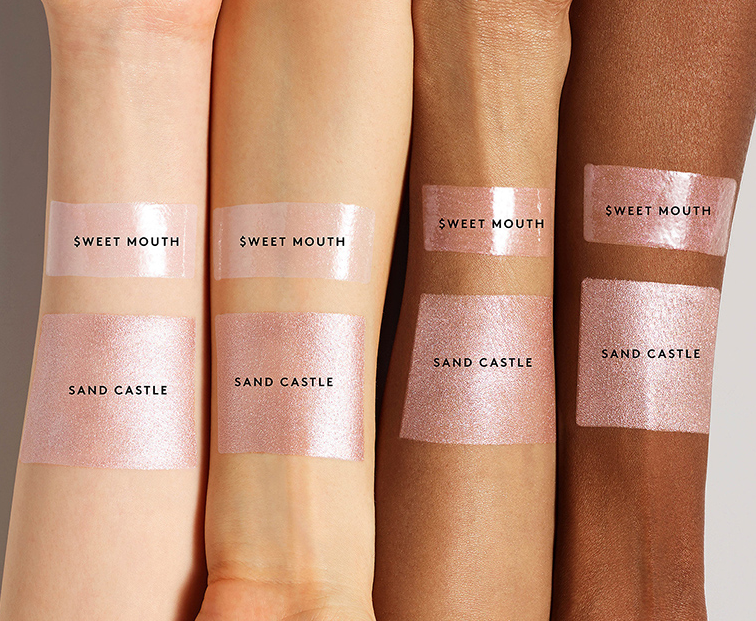 Glossy Posse Mini Gloss Bomb Set – Limited Edition – $42.00 (Exclusive Online)
This limited edition kit comes in 5 mini shades of the juicy and glossy #GLOSSBOMB formula y'all love, including the best-selling #FUSSY, and 4 BRAND NEW limited edition shades
Pretty Please – Shimmering fuchsia
Fu$$y – Shimmering pink
Confetti – Shimmering iridescent opal
Hot Chocolit – Shimmering rich brown
Cheeky – Shimmering bright red-orange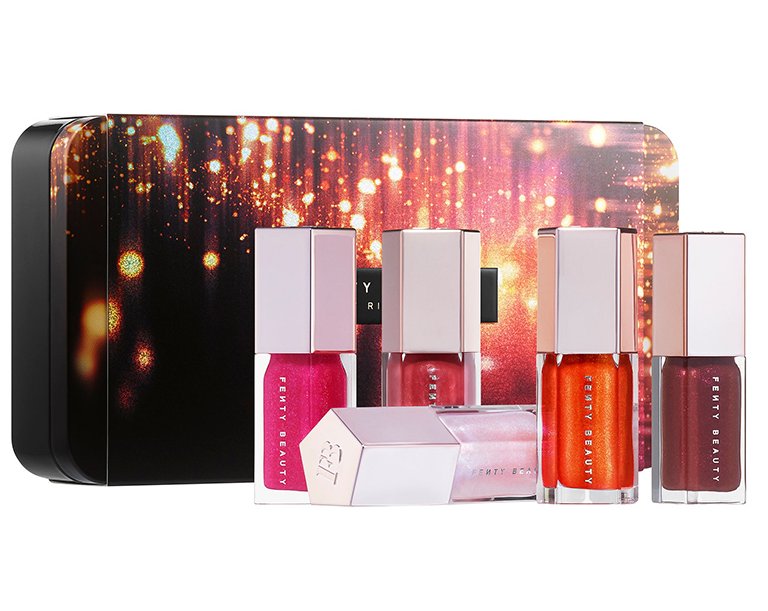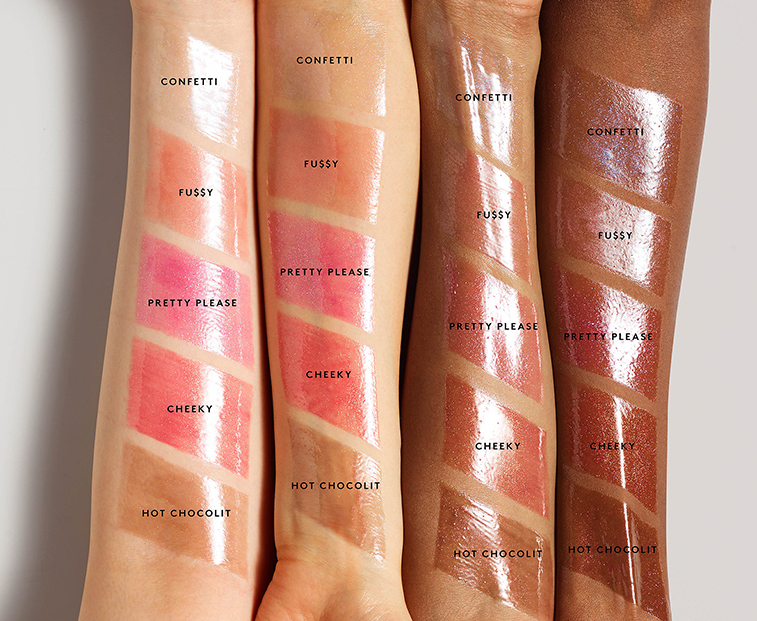 Lil Stunna Mini Longwear Fluid Lip – Limited Edition – $15.00 (Exclusive Online)
BO$$ up this holiday szn! We're dropping a mini #STUNNA Lip Paint in an all new burgundy shade, #UNDERDAWG! Get this longwearing and pigmented lippie packaged in a cute ornament for your tree or as a gift
Underdawg – Deep burgundy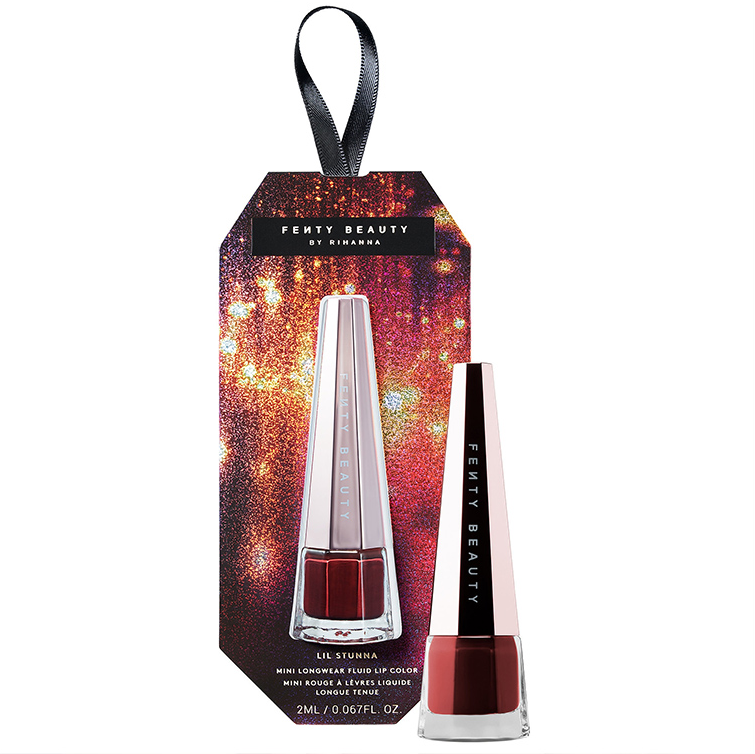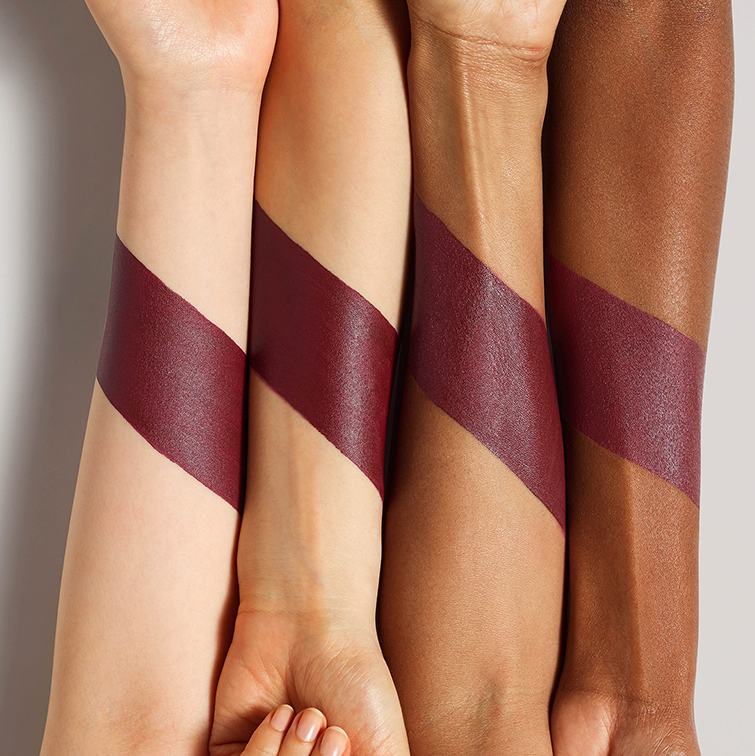 Mini Body Lava – Limited Edition – $24.00 (Exclusive Online)
We know y'all been waiting for this…bring that dewy rose gold body drip wherever you go!
Who Needs Clothes?! – Radiant rose gold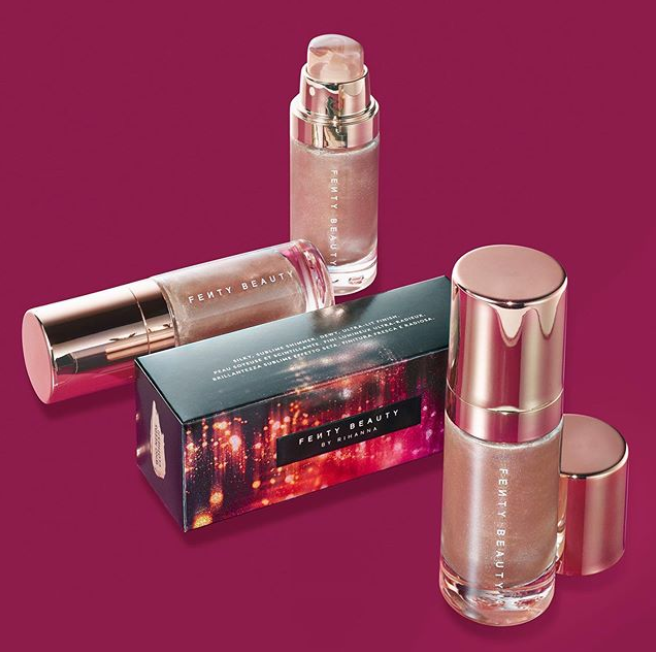 TIPS:
We're making our list and we're checking it twice, because it seems every beauty brand is getting into the holiday spirit this season, and we're just trying to keep up! With themed drops from Kat von D, Givenchy, YVES SAINT LAURENT, Tom Ford,Fenty Beauty, Tarte, and so many others, our own stockings are stuffed as much as we're shopping for the people on our list. Check out our list of 2019 holiday makeup and beauty releases, and be sure to check back as many more are announced. Our heart is growing three sizes just looking at these beauties.
RELATED: List of Fenty Beauty gift with purchase 2019 schedule
RELATED: FENTY BEAUTY NEW DIAMOND GLOW RANGE LAUNCHES SEPTEMBER 20TH