The holidays are the best time of year to score major deals on makeup—whether you're buying for yourself or your loved ones. Beauty retailers launch limited edition Christmas collection for the holidays every year , This is the most worthwhile thing we have every year. Anastasia Beverly Hills 2019 Christmas Holiday Collection is coming, Let me pay attention to the updates on this page:
Anastasia Beverly Hills has just announced their 2019 holiday collection that exudes a fascinating glow. This collection includes an Eyeshadow Palette, Lip Set, Highlighter Set, Loose Glitter Set. They are all limited editions with a sophisticated design and color scheme. One of the most interesting is the Eye Shadow Palette, which was created in collaboration with Beauty influencer Carli Bybel and has 14 attractive shades. The overall style of this collection is very gentle and worth looking forward to. Check them out!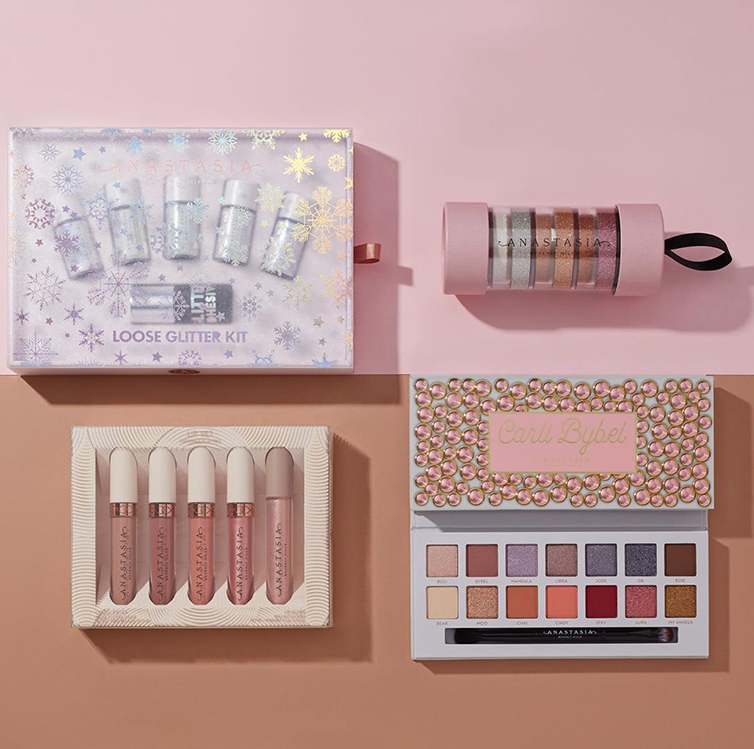 Anastasia Beverly Hills 2019 Christmas Holiday Collection
Available – U.S. Launch Date – 7 October 2019 online | 10 October 2019 in stores – SEPHORA, Nordstrom, ULTA, Dillard's
Anastasia Carli Bybel Eyeshadow Holiday 2019 Palette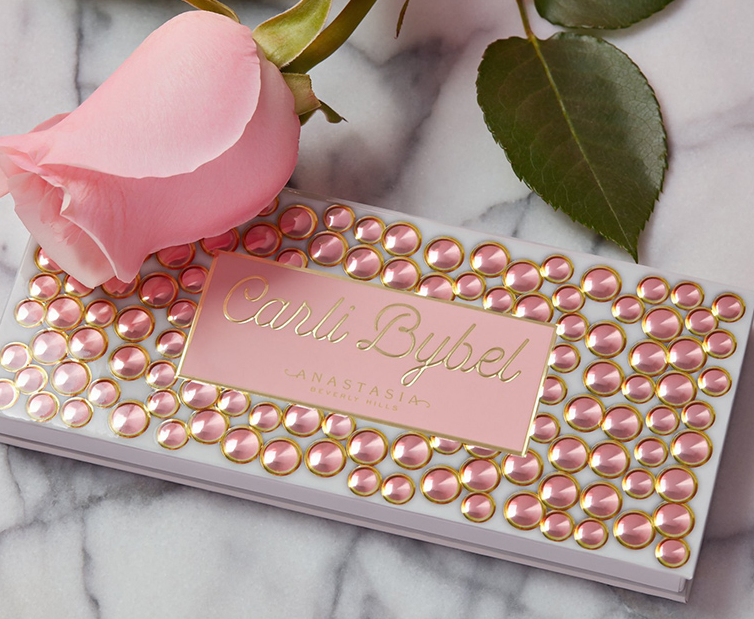 Created in collaboration with iconic beauty influencer Carli Bybel, Anastasia Beverly Hills Carli Bybel Eye Shadow and Pressed Pigment Palette is a limited-edition palette featuring 14 of Carli's can't-live-without shades. This versatile collection lets you achieve everything from your go-to daytime looks to shimmery nighttime smoky eyes using Carli's favorites mattes and metallics in both warm and cool tones.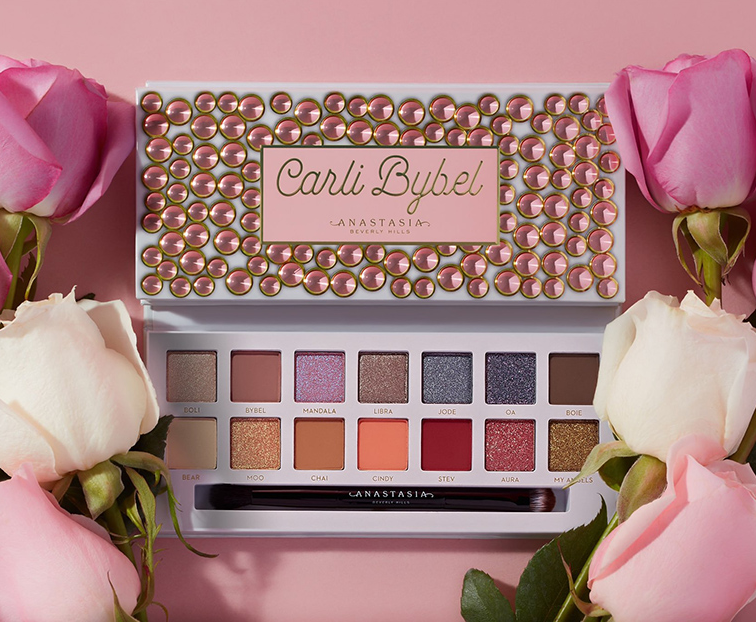 Carli Bybel Eye Shadow & Pressed Pigment Palette – Limited Edition – $45.00
Boli – Metallic champagne
Bybel – Matte reddish-purple brown
Mandala – Metallic/Duo chrome light purple
Libra – Metallic goldish
Jode – Shimmer teal
Oa – Duo chrome blue + purple
Boie – Matte ash brown
Bear – Matte beige
Moo – Metallic light gold
Chai – Matte light brown
Cindy – Matte bright orange pressed pigment
Stev – Matte dark red
Aura – Metallic red pink shimmer
My Angels – Metallic gold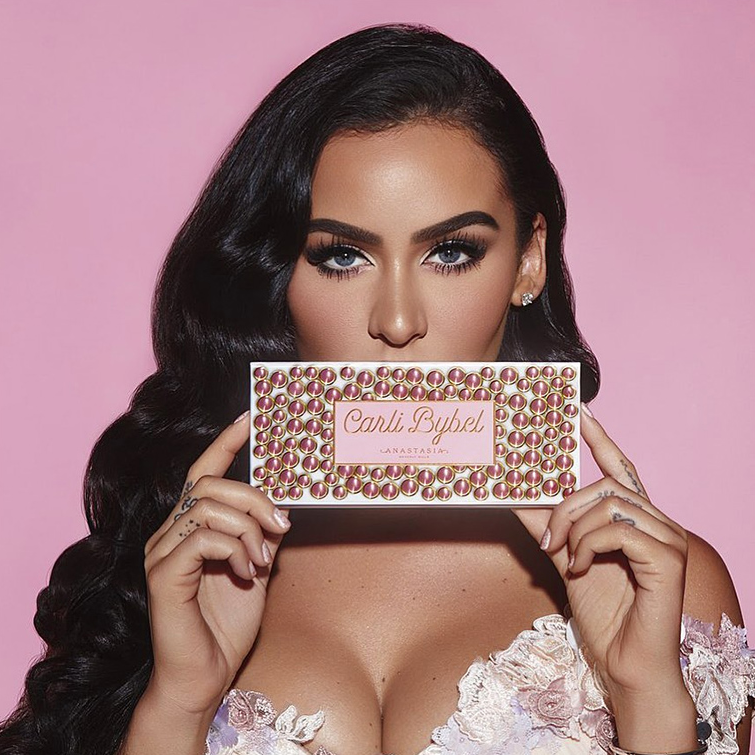 Undressed Lip Set – Limited Edition – $40.00
Sand – Liquid Lipstick
Peachy – Liquid Lipstick
On Mute – Liquid Lipstick
Beaming – Liquid Lipstick
Summer Vibes – Lip Gloss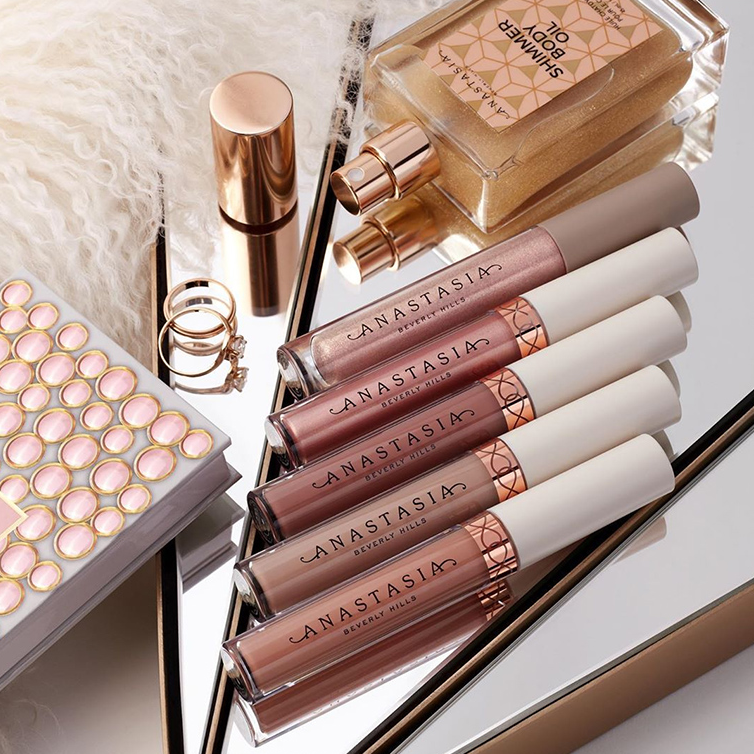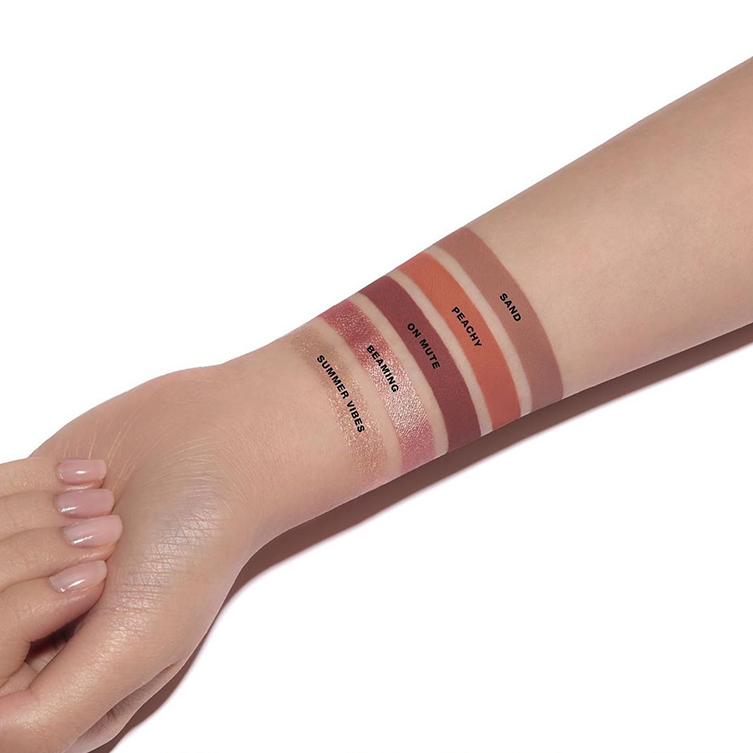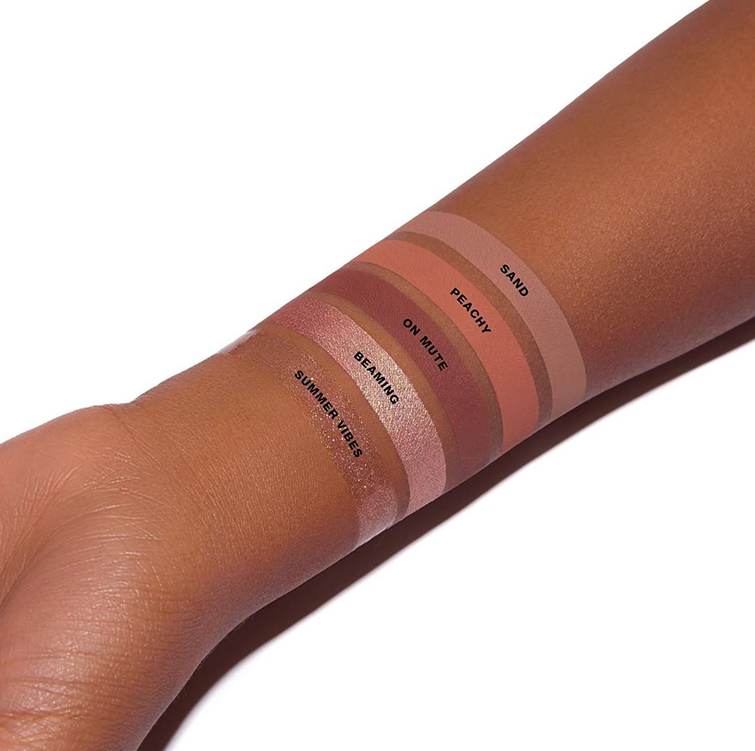 Loose Highlighter Set – Limited Edition – $48.00
Snowflake – Silver
So Hollywood – Gold
Sunset Aura – Copper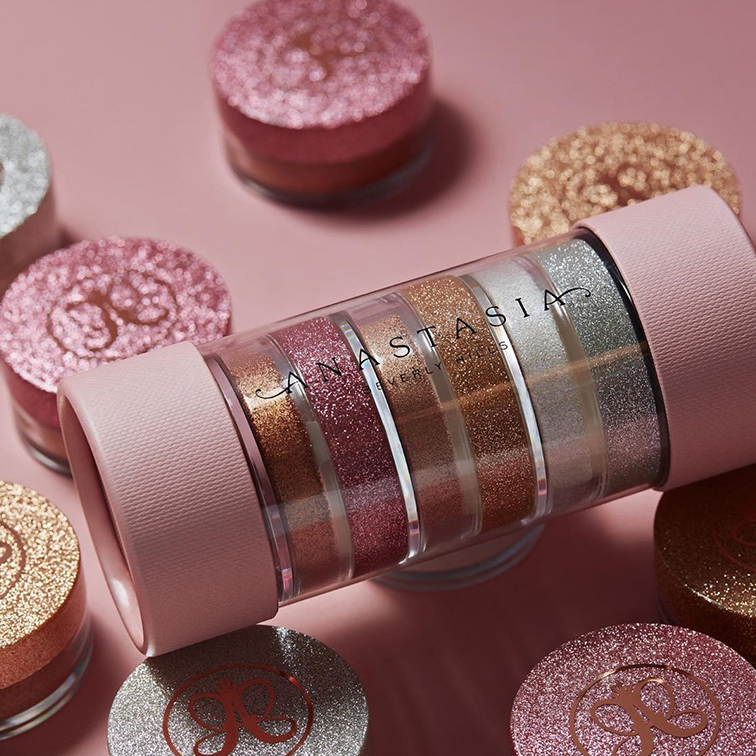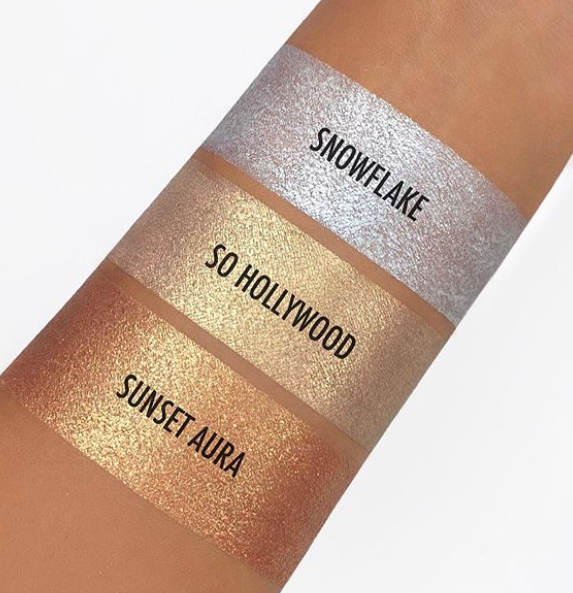 Loose Glitter Set, $40.00 (Limited Edition)
Jolly – Duochrome
Mistletoe – Duochrome
Frosted – Duochrome
Glisten – Duochrome
Snowfall – Duochrome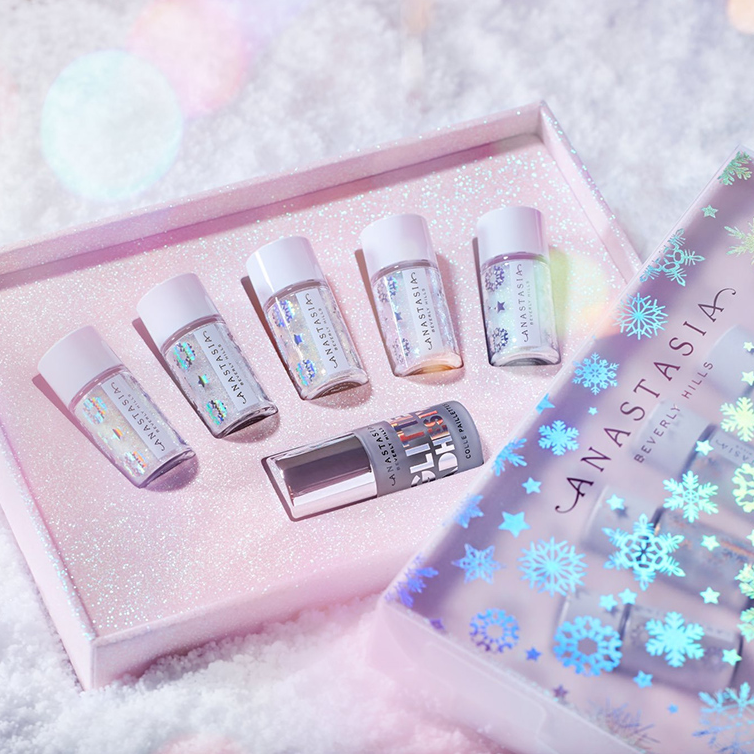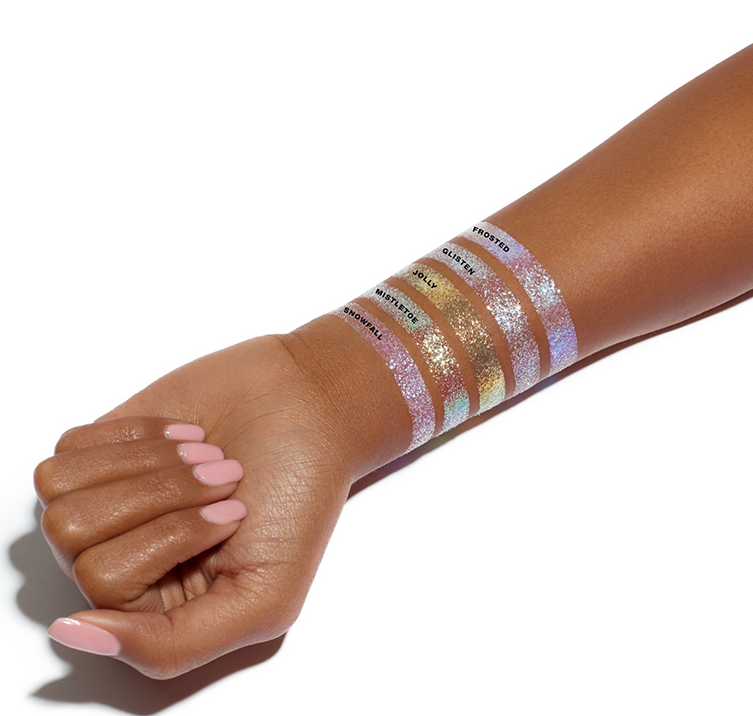 RELATED: List of Anastasia Beverly Hills gift with purchase 2019 schedule
RELATED: ANASTASIA BEVERLY HILLS NORVINA VOL.3 PALETTE FOR FALL 2019
TIPS:
We're making our list and we're checking it twice, because it seems every beauty brand is getting into the holiday spirit this season, and we're just trying to keep up! With themed drops from Kat von D, Givenchy, YVES SAINT LAURENT, Tom Ford,Fenty Beauty, Tarte, and so many others, our own stockings are stuffed as much as we're shopping for the people on our list. Check out our list of 2019 holiday makeup and beauty releases, and be sure to check back as many more are announced. Our heart is growing three sizes just looking at these beauties.