Ready to meet the new diamond highlighter products from Fenty Beauty! Fenty Beauty New Diamond Glow Range includes Diamond Bomb II and Liquid Diamond Bomb. This brand of highlighter products has always been very popular, these two new products have a gorgeous appearance and continue the brand's high quality. The Diamond Bomb II is similar to its predecessor, but it shines with a unique holographic pink effect. This Liquid Diamond Bomb is a new formula that makes it even more glamorous. Check them out if you are Interested!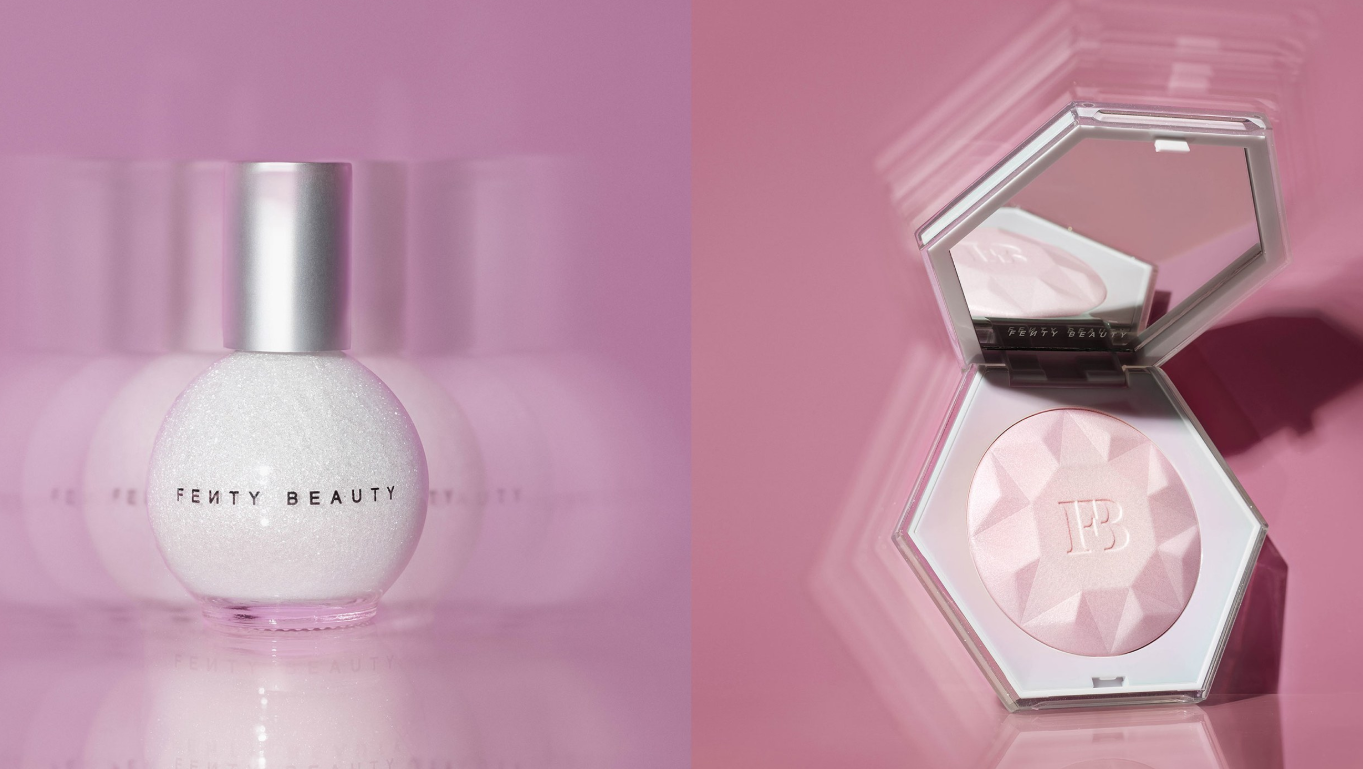 Fenty Beauty New Diamond Glow Range Launches September 20th
Available – September 20th online at sephora ,fentybeauty
DIAMOND BOMB II – All-Over Diamond Veil , $38
A limited-edition diamond-dusted highlighter for face and body, designed to veil all skin tones in pure, show-stopping holographic pink sparkle.
Glitz out from head to toe: This season, cult-favorite Diamond Bomb goes holographic pink with limited-edition Diamond Bomb II. Take your favorite iconic diamond-dusted look to the next level with this festive iridescent 3D shade that'll leave your face and body looking veiled in peachy-pink crystals.
Diamond Bomb II All-Over Diamond Veil's unique jewel-embossed pressed powder formula smooths on to deliver an all-glitz-no-grit finish that melts into skin like butter. This highlighter is loaded with 100% pure holographic pink brilliance that fires up every skin tone. Plus, all of this glittery goodness comes pressed in a sleek prismatic design, with a faceted jewel-like compact you'll never want to put down.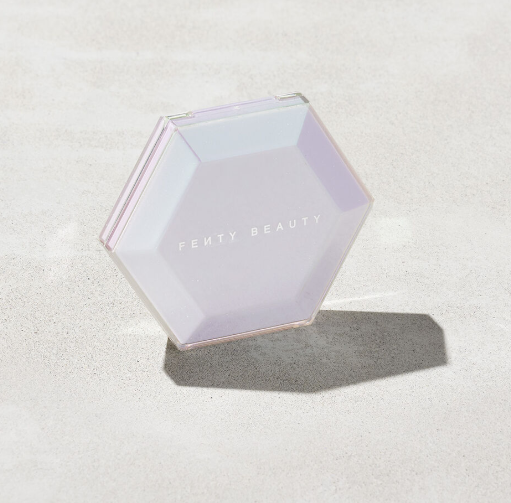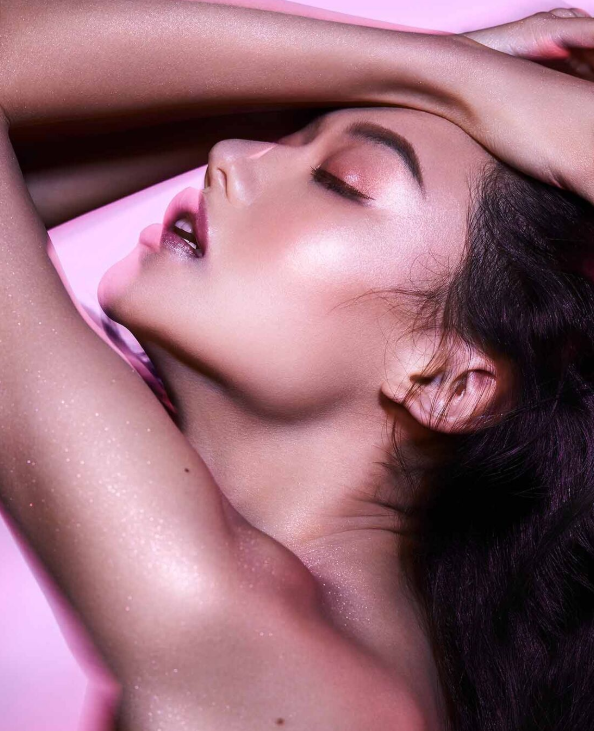 LIQUID DIAMOND BOMB -Glitter Highlighter , $28
A limited-edition portable, roll-on liquid highlighter loaded with superfine 3D glitter to deck out your face and body with pure show-stopping diamond sparkle.
Twinkle like tinsel this season when you roll on Diamond Bomb's insane diamond-dusted sparkle like never before. Now, for a limited time only, Liquid Diamond Bomb delivers Diamond Bomb's bestselling, show-stopping sparkle in a silky, liquid-to-glitter formula that'll leave your face and body looking like it's dripping in diamonds.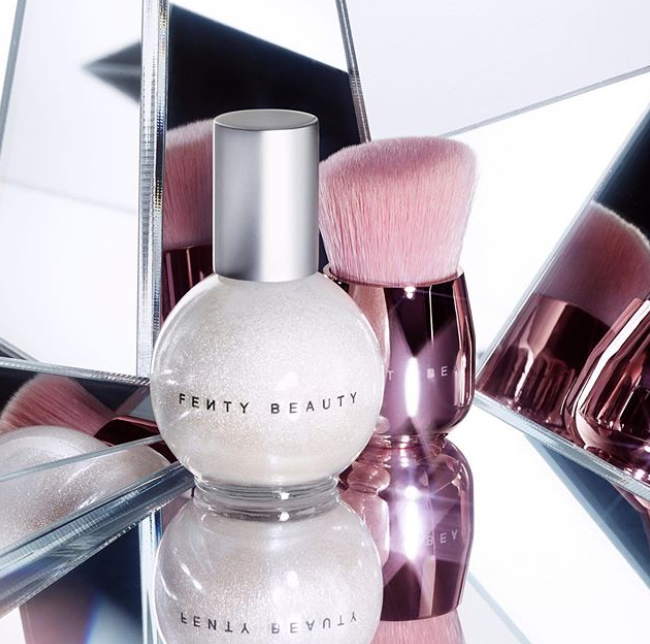 Liquid Diamond Bomb's unique water-like formula glides on smooth and dries in a flash, leaving nothing but an all-glitz-no-grit veil of 3D glitter that pops on every skin tone. Plus, all of this diamond brilliance comes packed in an irresistible snow globe-like bottle that fits in your purse or pocket, so you can get decked out on the fly.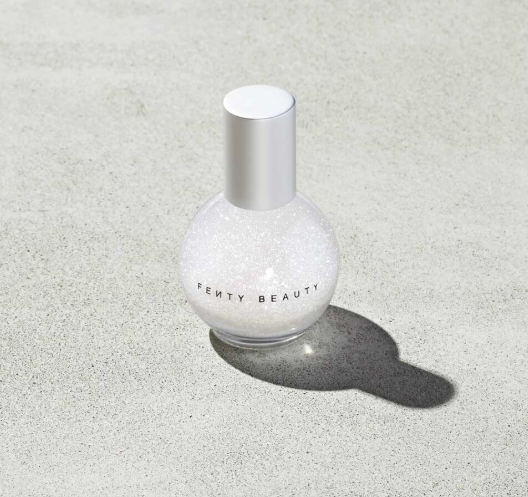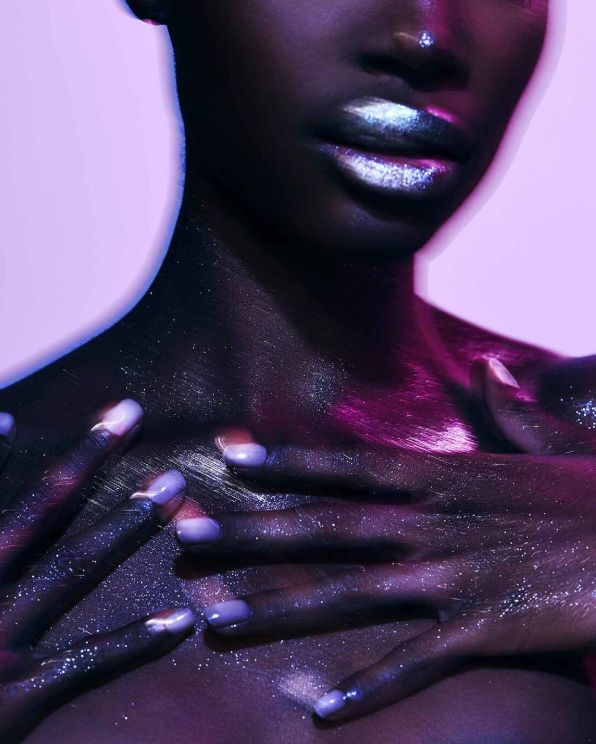 BABY 'BUKI BRUSH – 165 , $20
A super-cute mini version of Face & Body Kabuki Brush, with a bite-size brush head and custom angled design that makes it perfect for precise application & effortless blending.
Meet the Baby 'Buki—the teeny kabuki brush that proves bigger isn't always better!
A mini version of our full-size Face & Body Kabuki Brush, this baby is your go-to for precise application, especially in hard-to-reach places. The quarter-sized brush head is custom cut at an angle to follow your curves for effortless diffusing. And with super soft, synthetic bristles at just the right density, it's perfect for blending both liquid and powder formulas with ease. Not to mention it's so cute, you'll want to take it with you everywhere!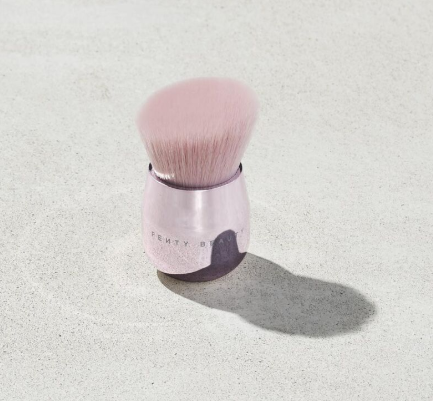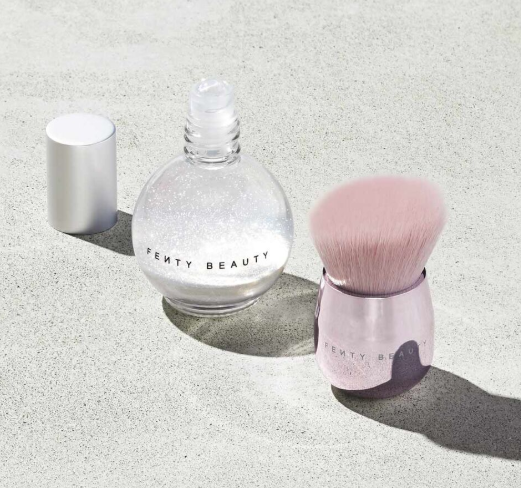 Related:FENTY BEAUTY MATCH STIX SHIMMER SKINSTICK NEW SHADES
Related:FENTY BEAUTY PRO FILT'R HYDRATING LONGWEAR FOUNDATION AND PRIMER