An iconic palette that offers a range of radiant eyeshadows available in different color themes.
Price:
$65
Release Date:
Available now
Where to buy:
This is the Five Couleurs Eyeshadow Palette reinvented in couture style with a new case and formula. The eyeshadows are set in a high-end case, delicately crafted like a jewelry box.
The shadows are enriched with aloe vera and pine oil to smooth and soften the lids while delivering rich, radiant color.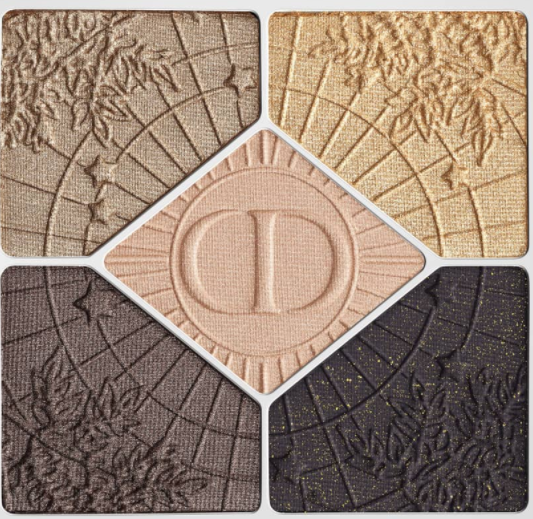 WHAT IT DOES:
The high-end case is delicately crafted like a jewelry box
Each luxurious case offers a range of radiant eyeshadows in different color themes
Enriched with aloe vera and pine oil, the eyeshadows smooth and soften the lids while delivering rich, radiant color
HOW TO USE:
Natural Look:
Apply the medium shade on the entire eyelid with the round foam tip applicator to open up the eyes
Add definition by using the foam liner tip applicator to apply the darkest shade along the lash line
Using the brush, highlight with the lightest shade on the brow bone and at the inner corner of the eye to widen the eyes
Sophisticated Look:
Apply the medium shade on the entire eyelid with the round foam tip applicator to open up the eyes, then apply the darker shade along the lash line with the foam liner tip for definition
Blend over the eyelid and outward using the brush
Use the round foam tip applicator to highlight with the lightest shade on the brow bone and at the inner corner of the eye to create even greater contrast and defined eyes