Darlings, discover my NEW! Pillow Talk Beautifying Face Palette, featuring 4 beautifying BLUSH + GLOW shades for your eyes, cheeks and face!
I'm so excited for the world to fall in love with my latest PILLOW TALK ICON this Holiday season!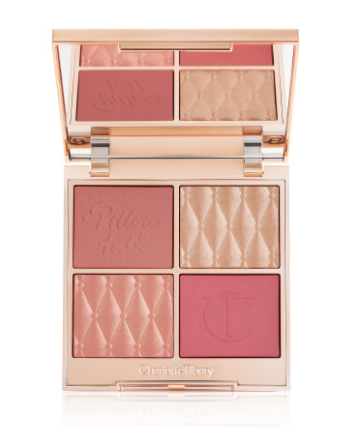 Price:
$75
Release Date:
Available now
Where to buy:
My NEW! Pillow Talk Beautifying Face Palette is a BEAUTIFYING BLUSH + GLOW FOR ALL OVER FACE, CHEEK AND EYE GILDING!
I have created my world-famous Pillow Talk shades in dreamy blush and gorgeous, glowing highlighter shades, including my Pillow Talk Multi-Glow – loved by stars around the world!
PILLOW TALK is EVERYONE'S PERFECT SHADE! 1 PILLOW TALK PRODUCT SOLD EVERY 6 SECONDS!
BLUSH – Swipe and layer 1 Soft Blush and 3 Super blush over cheeks and eyes for a dreamy blush of colour.
GLOW – Blend 2 Super Glow and 4 Multi-Glow over cheekbones and inner corner of the eyes, eyelids and Cupid's Bow for a gorgeous, glowing highlight.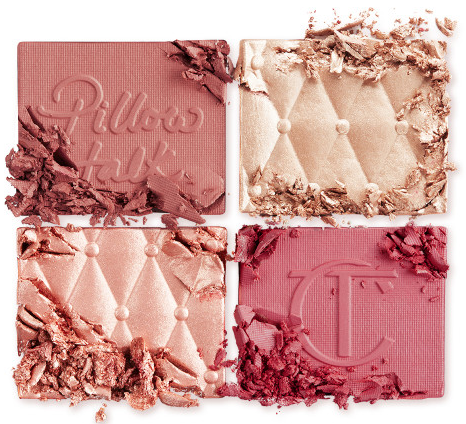 Includes:
SOFT BLUSH: Cool pink matte blush
SUPER GLOW: Warm glow highlighter
SUPER BLUSH: Peach-pink matte blush
MULTI-GLOW: Rose gold highlighter. T
Each shade is infused with a GLOW BOOSTER for a SKIN-GILDING EFFECT!
Pillow Talk is EVERYONE'S PERFECT SHADE!
Use to beautify your eyes, cheeks and face!
Easy-to-gift Mother of Pearl-inspired packaging that mimics the gorgeous GLOW PEARL formulas inside!
Available in 2 shades! Fair/Medium and Medium/Deep