Charlotte Tilbury continues to expand their most popular Pillow Talk lineup with a brand new eyeshadow palette. Charlotte Tilbury Pillow Talk Instant Eye Palette is a 12-shade palette that includes champagne & soft pink eyeshadows for 4 Pillow Talk eye glow looks. This fantastic color scheme is suitable for any occasion, creating a luminous and natural-looking glow. If you are obsessed with Charlotte Tilbury's Pillow Talk collection, this palette must not be missed!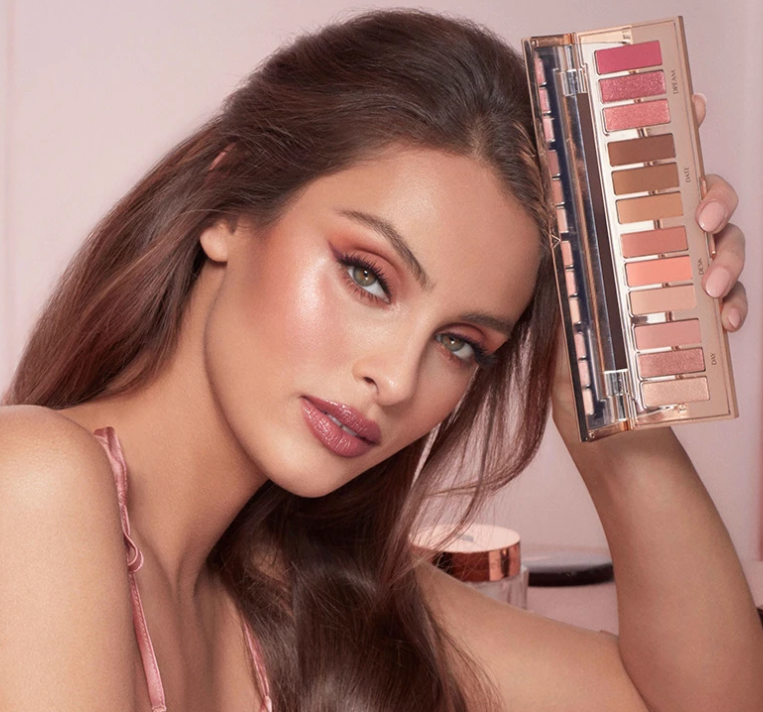 Charlotte Tilbury Pillow Talk Instant Eye Palette
Available -Now Exclusively on charlottetilbury
PILLOW TALK INSTANT EYE PALETTE – $75.00 (LIMITED EDITION)
Inspired by Charlotte's best-selling, globally-adored nude-pink shade that's on EVERYONE'S lips, this limited edition eyeshadow palette features four eye glow looks that can be dialled up or down for EVERY occasion, from day to desk to date and beyond!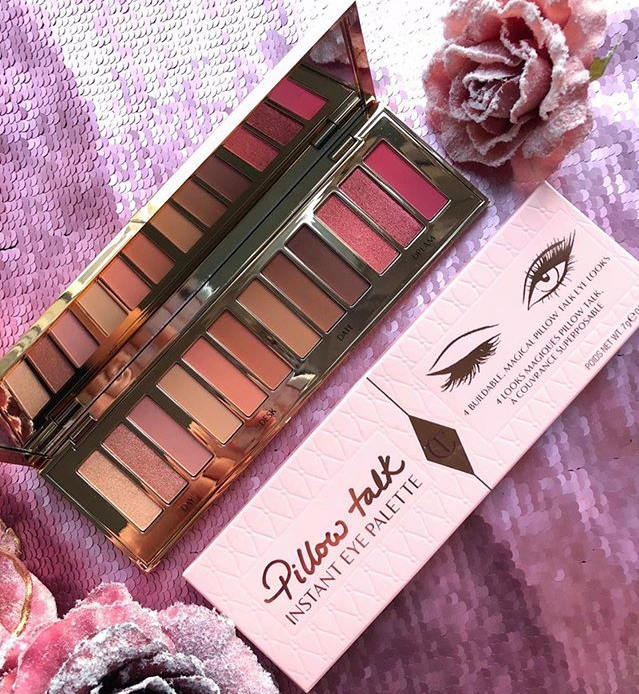 From the shimmering rose gold, peachy-caramel and dreamy champagne pink eyeshadow shades of the Day and Desk looks to the soft tawny brown, shimmering rosy pink and blushed berry-rose of the Date and Dream looks, create a Pillow Talk gaze that takes you anywhere!
12 magical shades from the dreamy world of Pillow Talk in a mix of super soft, intense matte and metallic pearl finishes
Diamond Powder infuses a jewel-like light and clarity to your eyes, creating a luminous, natural-looking glow
The magical matte shadows contain coated pigments with silicones for a silky, luxurious touch and emollient oils for optimised spreadability
Metallic pearl shades contain coated pigments for a soft, cushiony feel and Emollient Esters for comfortable-to-wear glam!

DAY EYES: A shimmering pink champagne eye look to create glowing date eyes!
DESK EYES: A matte soft, peachy-beige eye look to create a sophisticated, sultry eye!
DATE EYES: A matte, tawny-brown to fall in love with
DREAM EYES: A shimmering rusty rose to enchant them all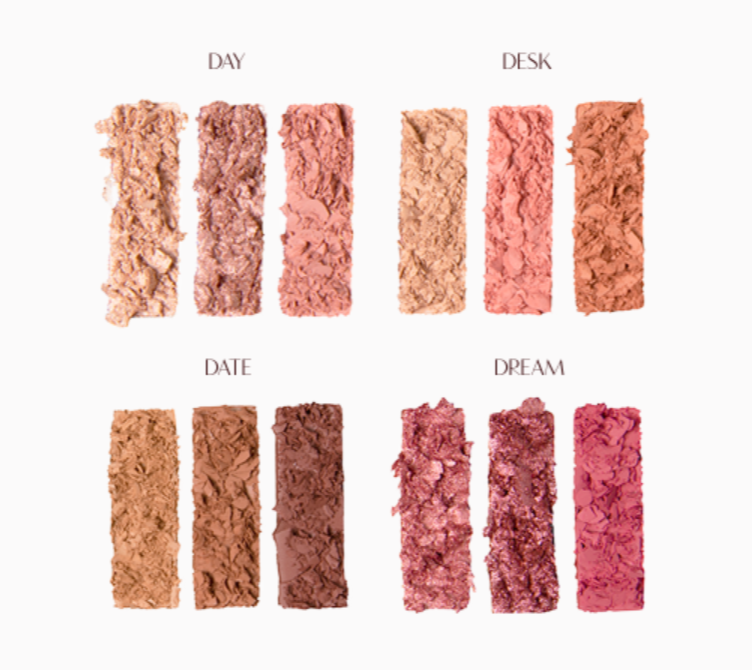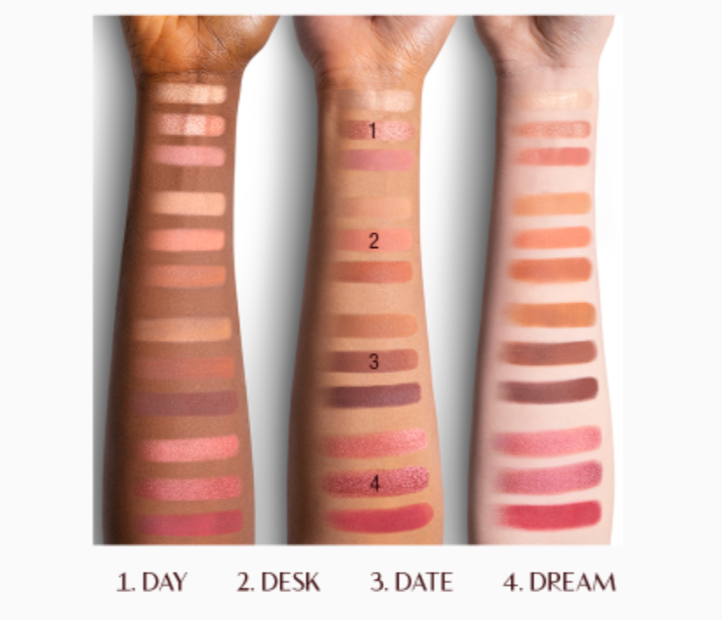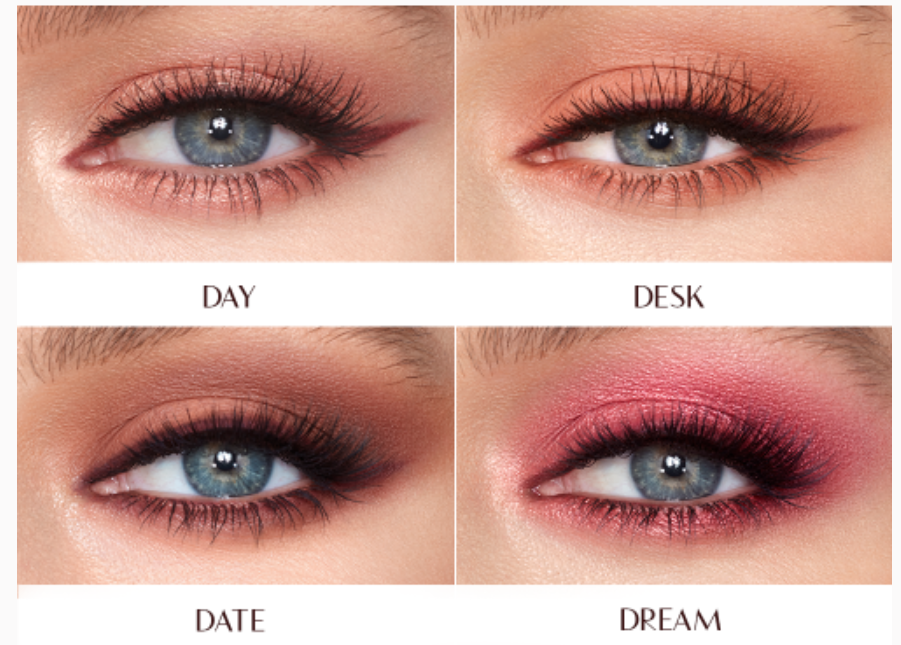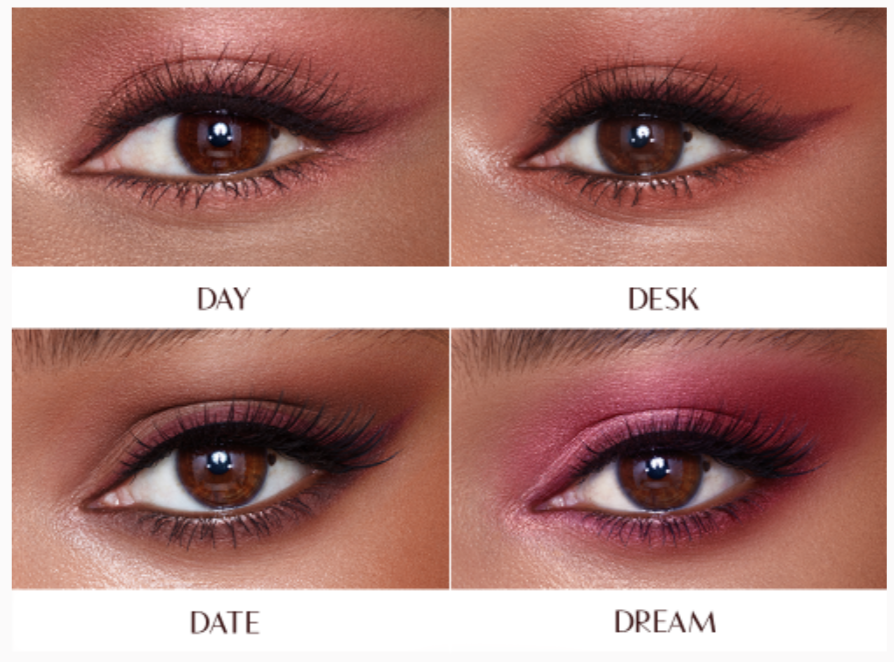 RELATED: CHARLOTTE TILBURY 2020 NEW YEAR MAGIC RED DUO MAKEUP KIT
RELATED: CHARLOTTE TILBURY NEW LUXURY PALETTES THE QUEEN OF GLOW AND THE REBEL