The holidays are the best time of year to score major deals on makeup—whether you're buying for yourself or your loved ones. Beauty retailers launch limited edition Christmas collection for the holidays every year , This is the most worthwhile thing we have every year. CHARLOTTE TILBURY 2019 Christmas Holiday Collection is coming, Let me pay attention to the updates on this page:
For the 2019 holiday, Charlotte Tilbury prepared more surprises, magic makeup and skincare gifts make your beauty dreams come true! Discover easy to choose, easy to use and easy to gift trinkets, treats and treasures in for EVERYONE, from exclusive sets and dreamy, limited edition makeup to Charlotte's iconic Glittering Galaxy of Makeup Magic advent calendar! Easy gifting for ALL the stars in your life!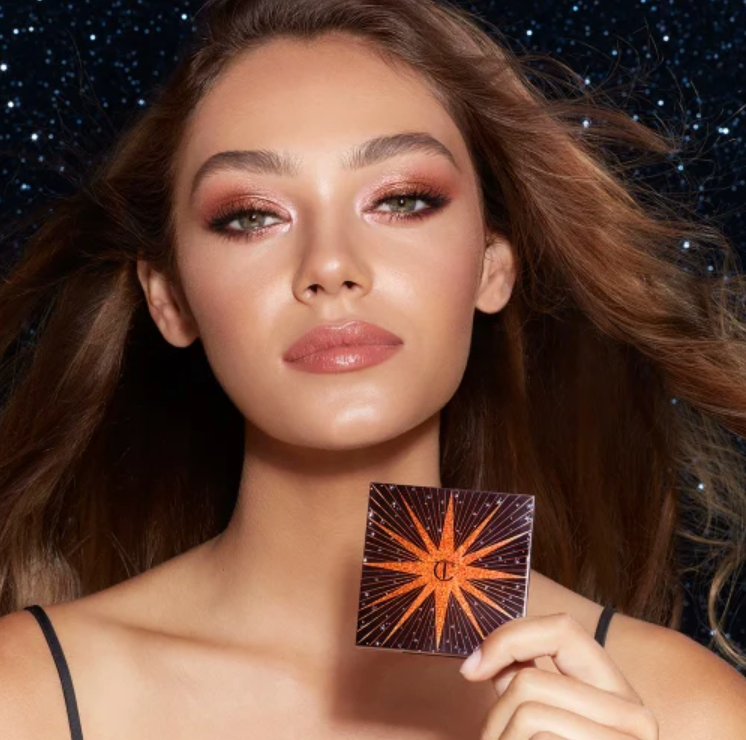 Charlotte Tilbury 2019 Christmas Holiday Collection
Available – Now at charlottetilbury
GLITTERING GALAXY OF MAKEUP MAGIC BEAUTY ADVENT CALENDAR – $200.00
12 full size and travel size makeup and skincare icons, with two dazzling looks built into one show-stopping treasure trove of beauty marvels!
RELATED: CHARLOTTE TILBURY Advent Calendar 2019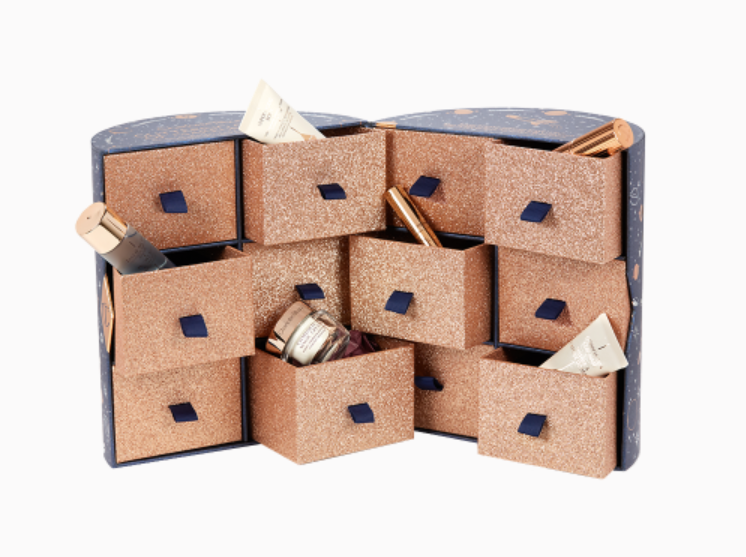 HOT LIPS LUXURY WARDROBE HOT LIPS 2 – $260.00
Limited edition HOT LIPS 2 LUXURY WARDROBE 10 iconic, nuanced lip looks inspired by incredible icons, from the peachy nude-rose in homage to JK Rowling to an elegant berry inspired by Amal Clooney.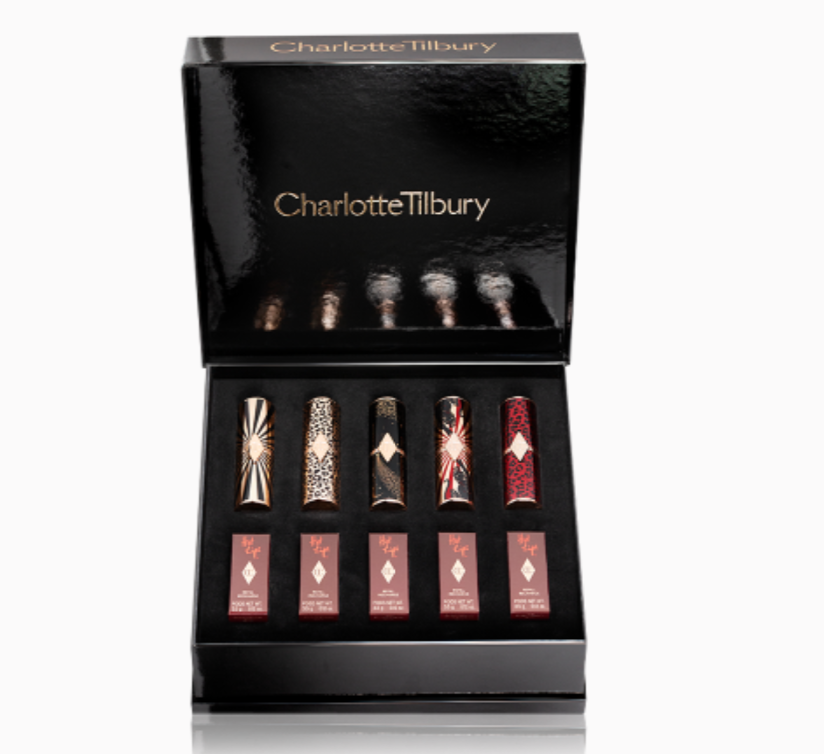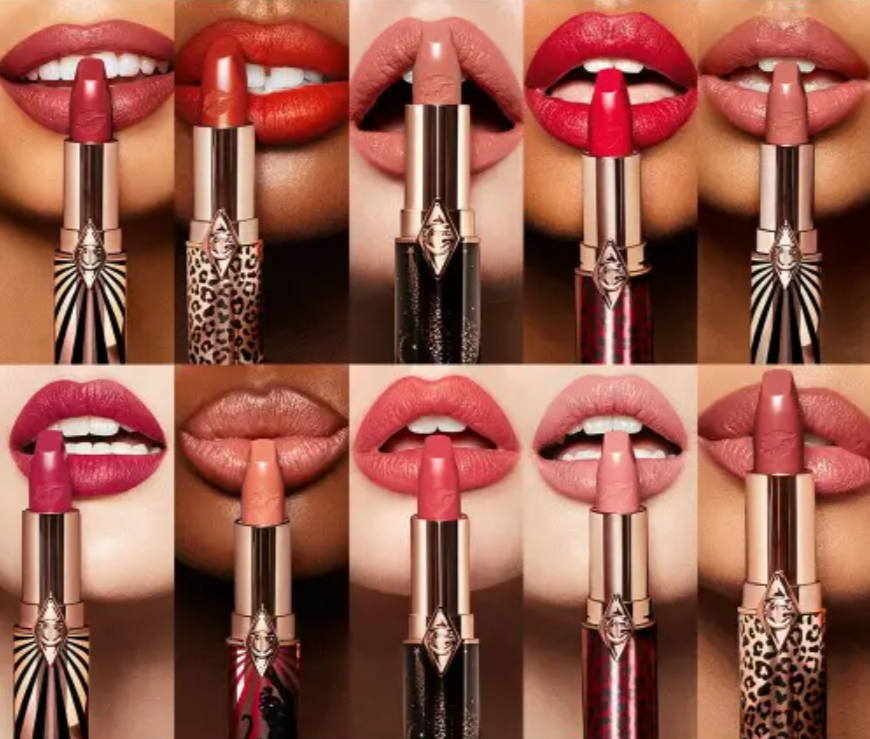 MAGIC DREAMS SKINCARE KIT – $110.00
Charlotte's iconic night cream and moisturiser for MAGIC SKIN from day to night!
Charlotte's Magic Cream (Fill: 50 ml) : Originally created backstage to transform the look of models' skin in an instant, this rich, fast-acting formula contains Hyaluronic Acid, BioNymph Peptide and Vitamins C & E to flood the skin with moisture for a dewy, glowing and plump-looking complexion.
Magic Night Cream (Fill: 15 ml) : Instant beauty sleep in a cream elixir! This supercharged formula feeds your skin hour by hour as you sleep with a powerhouse of 8 magic ingredients, for gorgeous-looking skin by morning!
A relaxing, 100% silk, lavender-infused eye mask.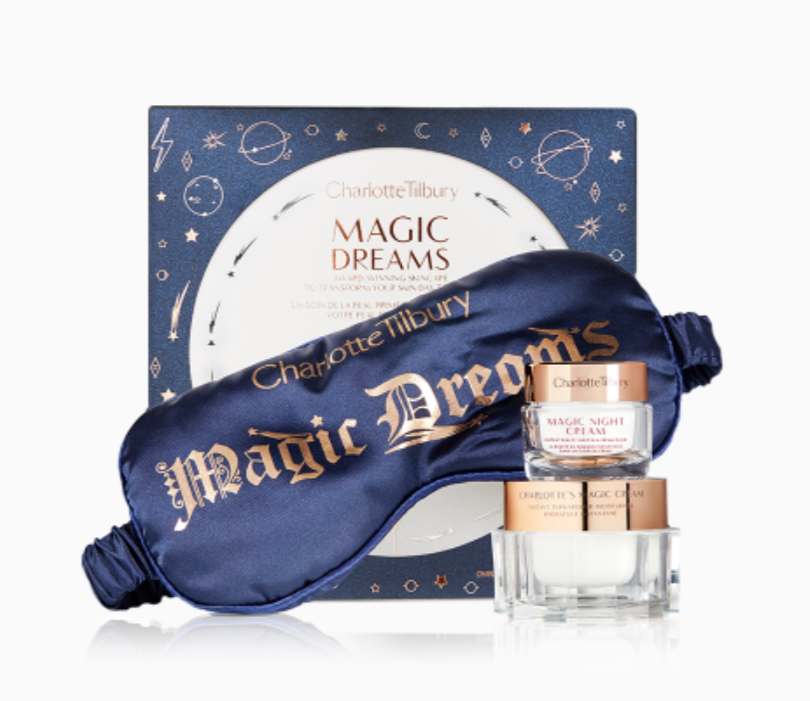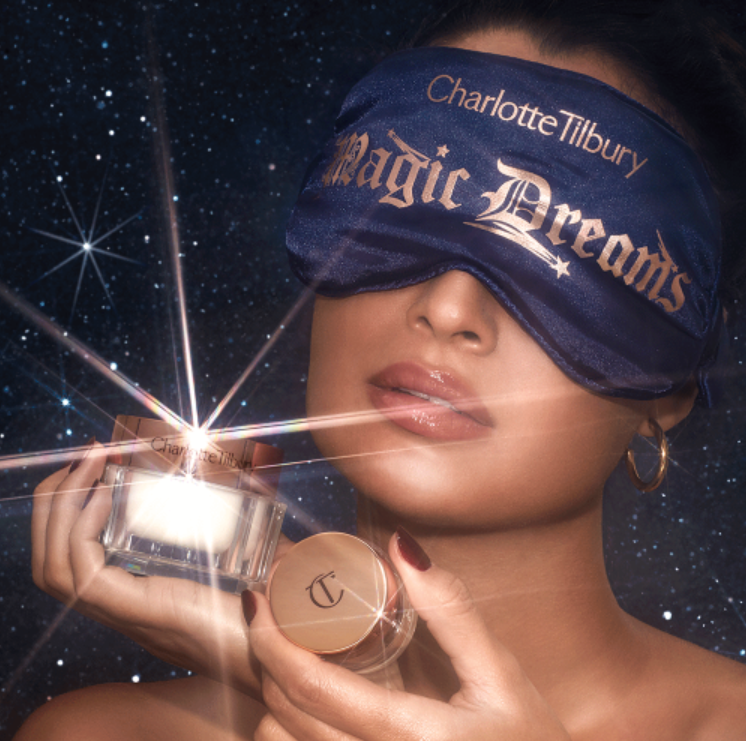 INSTANT LOOK IN A PALETTE – $75.00
EYE BRIGHTEN: A shimmering, frosted pink to brighten your eyes!
EYE ENHANCE: A mesmeric mauve-blush shimmer to enhance!
EYE SMOKE: A magical pink-maroon matte for a smouldering gaze!
FACE BRONZE: A warming, sun-kissed bronzer for red carpet cheekbones!
CHEEK SWISH: A pretty champagne pink blush for a gorgeous kiss of colour.
CHEEK POP: A warm rose-pink for happy, healthy-looking cheeks!
FACE HIGHLIGHT: A dreamy golden highlight to add instant light to your complexion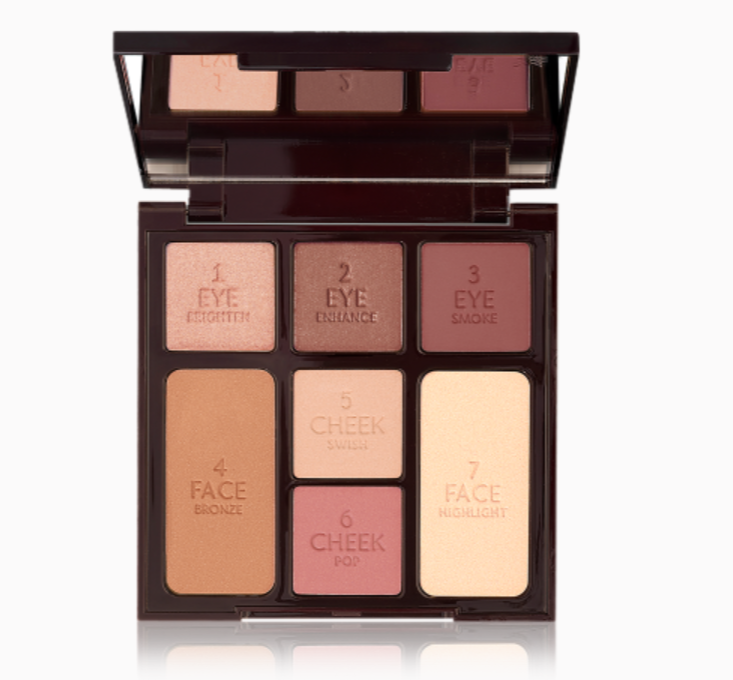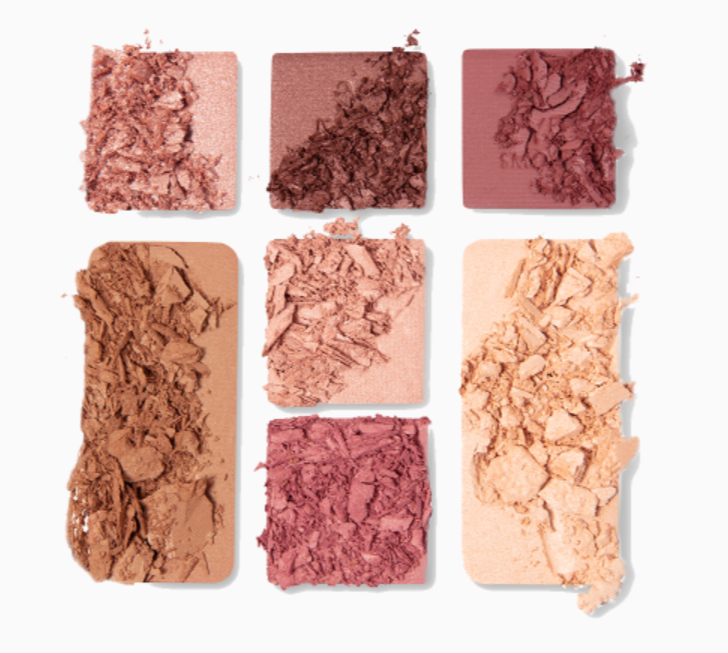 STARRY EYES TO HYPNOTISE EYESHADOW PALETTE – $75.00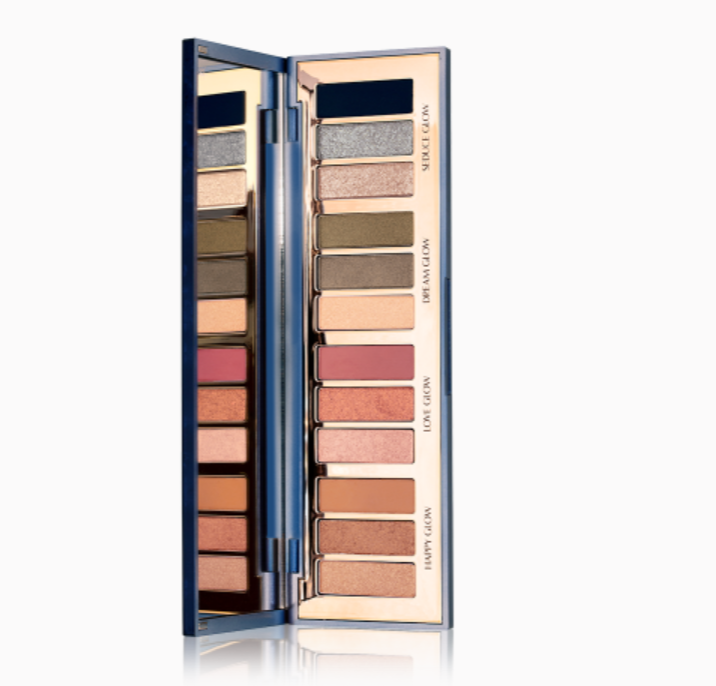 LIMITED EDITION FILMSTAR BRONZE & GLOW SET – $75.00
The magical bronzer is a blend of pearl and pigment to help contour your face and mimic that sun-kissed skin.
The highlighter has a golden base to flatter any skin tone, with Light Flex Technology to capture and reflect light for a gorgeous, glowing finish!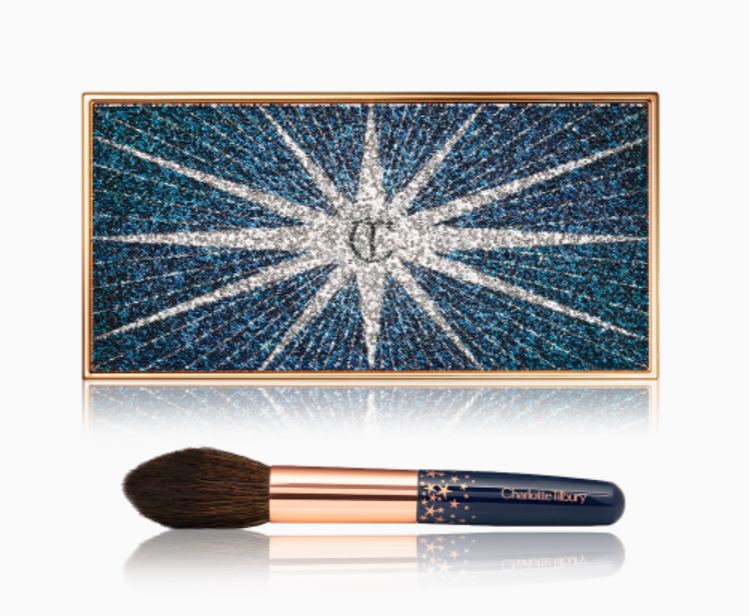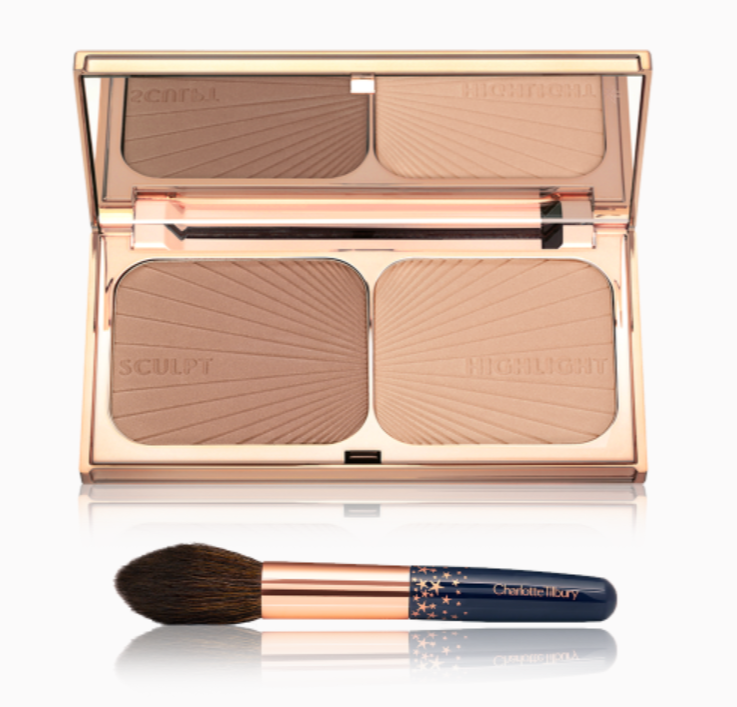 LUXURY PALETTE OF POPS – $53.00
A LIMITED EDITION quad of sparkling shades, from glowing gold to shimmering taupe-mauve!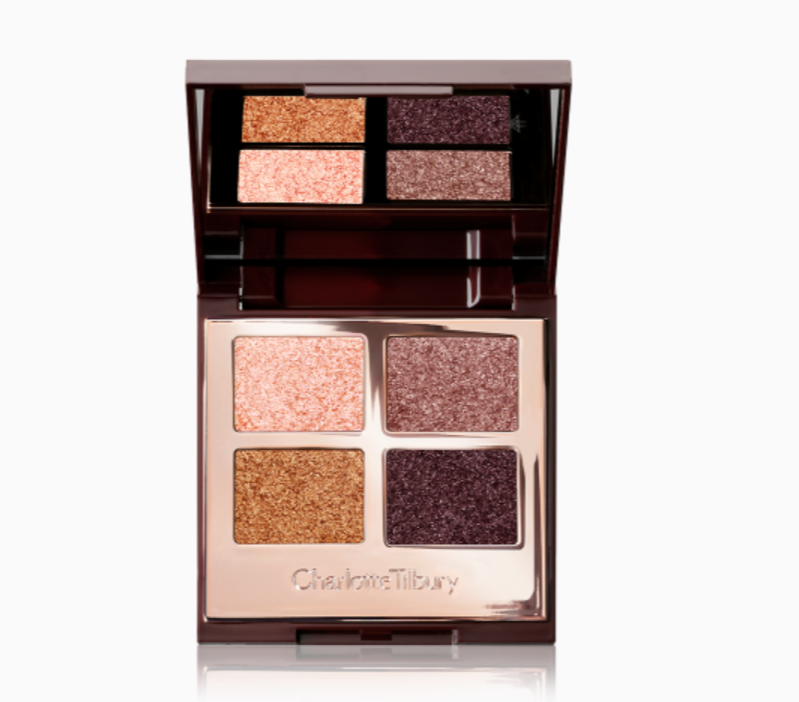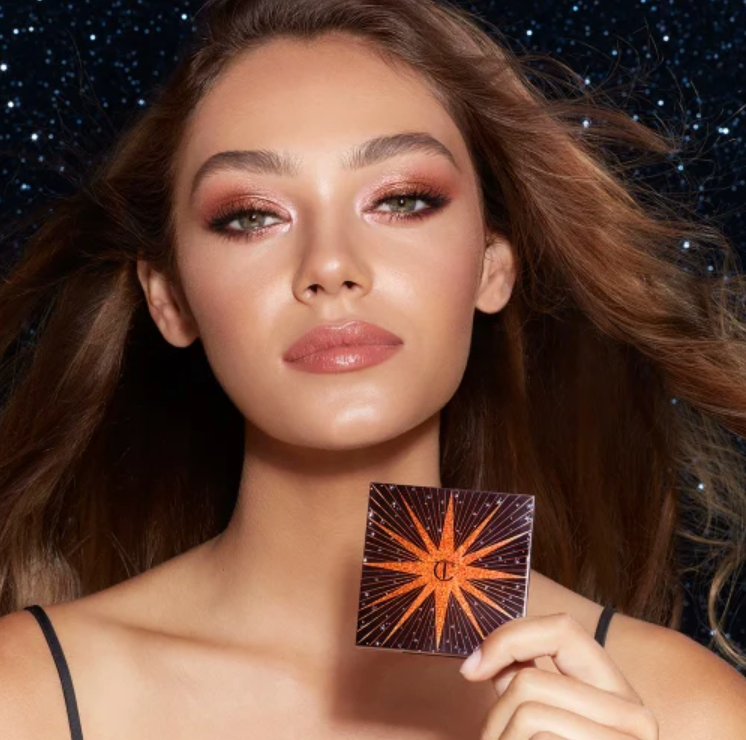 3RD EDITION MAGIC MINI BRUSH SET – $50.00
Charlotte's best-selling brushes in a midnight blue velvet wrap for makeup magic on the go!
includes:
Charlotte Tilbury Blusher Brush
Charlotte Tilbury Eye Blender Brush
Charlotte Tilbury Eye Smudger Brush
Charlotte Tilbury Lip Brush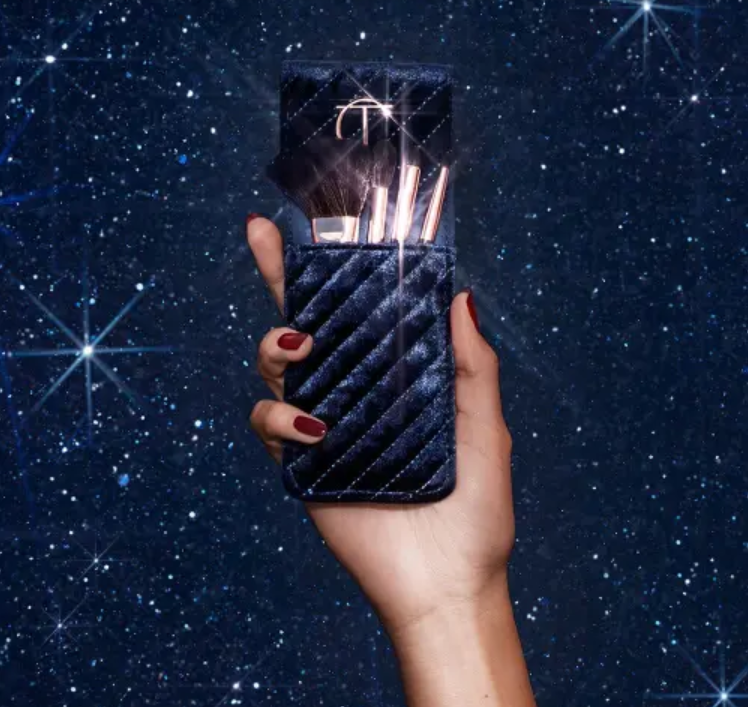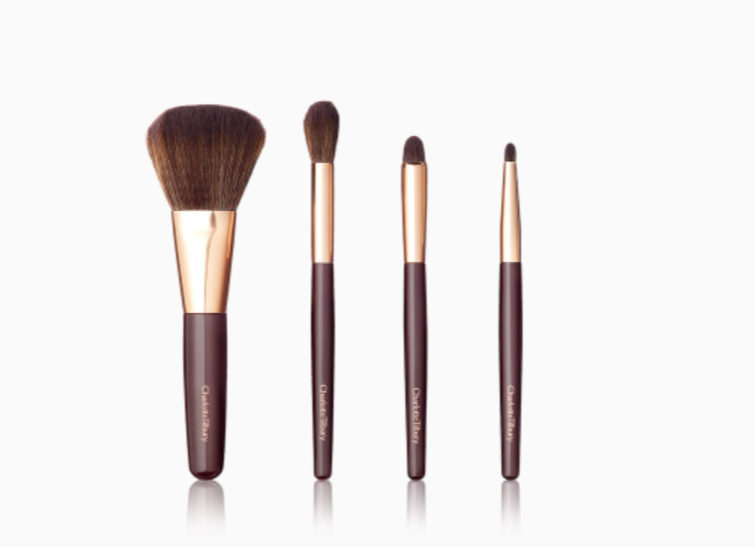 We can get more detailed information about this collection from the video of Glam Dr. Mona Khan.
---
Charlotte Tilbury is set to launch a new eye shadow palette that shines with dreamy brilliance. This time is the Charlotte Tilbury Starry Eyes To Hypnotise Eyeshadow Palette with a shiny blue look. Like the brand's consistent style, this palette is very luxurious, sparkling and glamorous, full of temptation. It consists of 12 shades and seems to be the perfect combination of nude and smoked shades. This subtle and more sheer Eyeshadow Palette will create a long-lasting shine makeup. Check out more about it and look forward to more information about the holiday collection!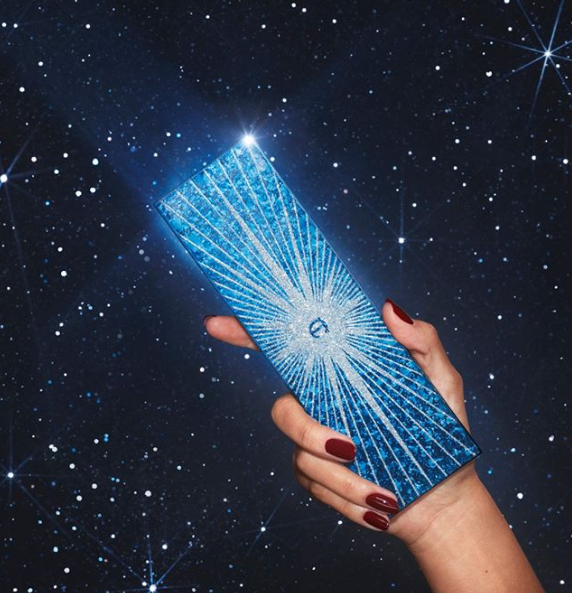 Charlotte Tilbury Starry Eyes To Hypnotise Eyeshadow Palette For Holiday 2019
Available – SEPTEMBER 12th Online at ctilburymakeup
Charlotte's NEW! Starry Eyes to Hypnotise Instant Eye Palette is an eye-colour enhancing palette with four magical, hypnotic eye glow looks in 12 hypnotic new shades, so you can glow from day to night! The NEW palette includes four instantly mesmerising and easy-to-build eye glow looks – Happy Glow, Love Glow, Dream Glow and Seduce Glow – all in one show-stopping palette! Each prime, enhance and smoke shade has an incredible colour pay-off, molten textures, and a hypnotising glow that plays with the light beautifully!
Made with REAL DIAMOND POWDER, each shade releases a divine, gleaming, jewel-like light and clarity, creating a luminous lit-from-within, hypnotic glow. With this light-to-dark, day-to-night palette, Charlotte puts the lights in your eyes…creating sparkling, eye-widening radiance that glimmers as you dance!! Perfect for all the stars in your life, this is the gift that everyone wants!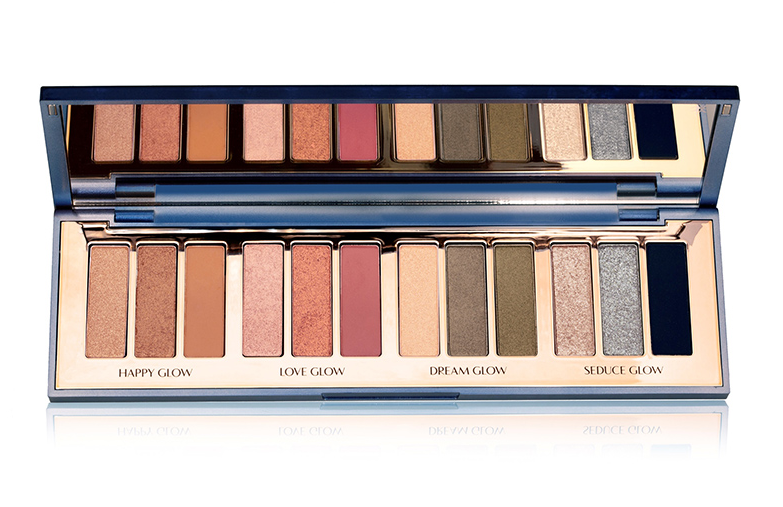 STARRY EYES TO HYPNOTISE EYESHADOW PALETTE – $75.00 (LIMITED EDITION)
HAPPY GLOW (PRIME) – Warm, shimmering gold
HAPPY GLOW (ENHANCE) – Rich, hypnotic bronze
HAPPY GLOW (SMOKE) – Matte, sultry caramel brown
LOVE GLOW (PRIME) – Shimmery rose gold
LOVE GLOW (ENHANCE) – Sparkling russet copper
LOVE GLOW (SMOKE) – Matte deep cherry
DREAM GLOW (PRIME) – Metallic true gold
DREAM GLOW (ENHANCE) – Sparkling bronzed khaki
DREAM GLOW (SMOKE) – Deep, shimmering emerald with gold pearl
SEDUCE GLOW (PRIME) – Sparkling, champagne gold
SEDUCE GLOW (ENHANCE) – Rustic, antique gold
SEDUCE GLOW (SMOKE) – Mesmerising midnight blue with silver pearls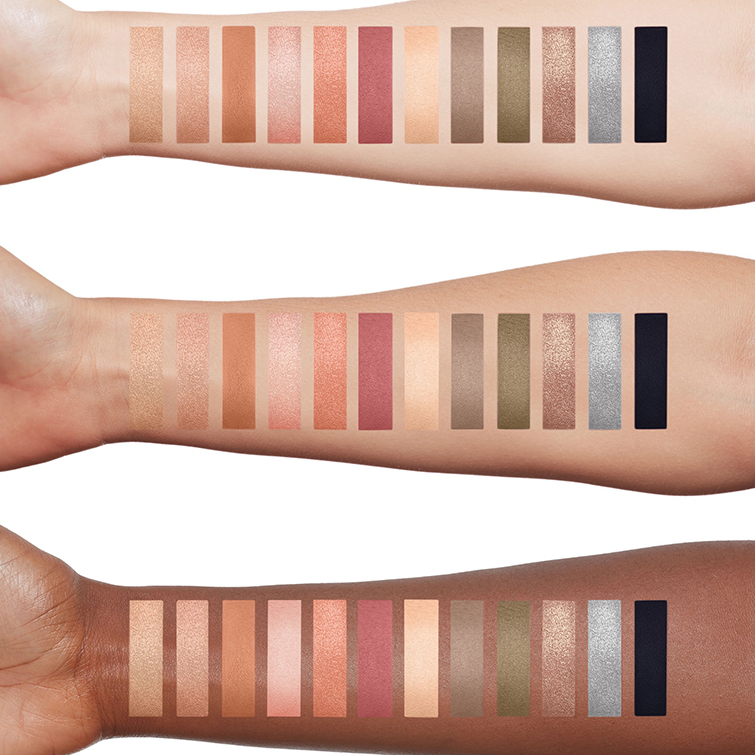 TIPS:
We're making our list and we're checking it twice, because it seems every beauty brand is getting into the holiday spirit this season, and we're just trying to keep up! With themed drops from Kat von D, Givenchy, YVES SAINT LAURENT, Tom Ford,Fenty Beauty, Tarte, and so many others, our own stockings are stuffed as much as we're shopping for the people on our list. Check out our list of 2019 holiday makeup and beauty releases, and be sure to check back as many more are announced. Our heart is growing three sizes just looking at these beauties.